...CONTINUED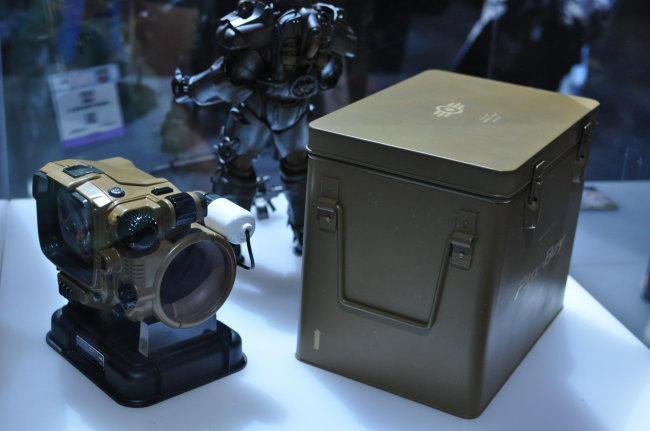 Anyone in the market for a Pip-Boy?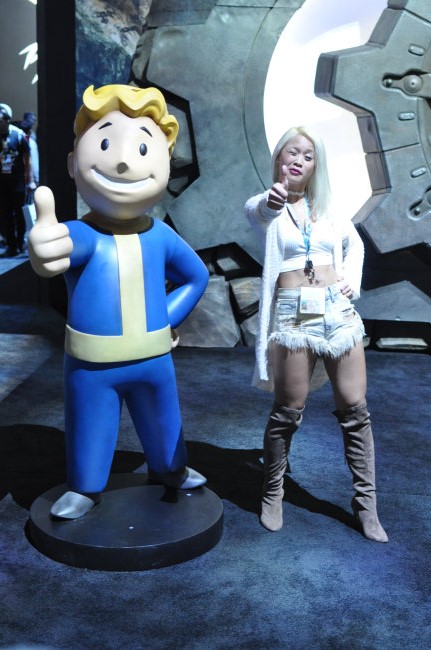 Looks like everyone here approves of Fallout 4.

And then, upon entering the booth, they were never seen or heard from again.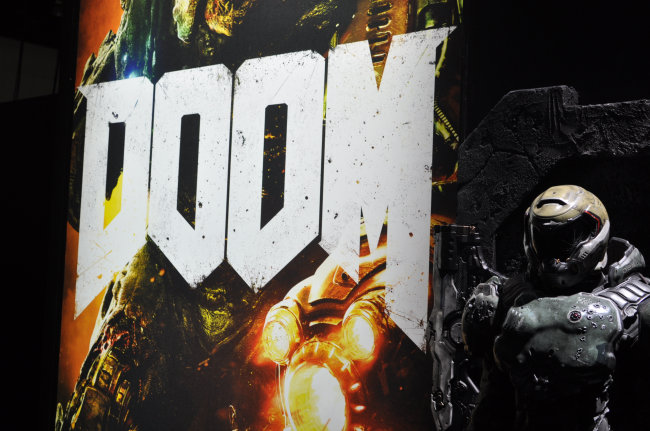 Word up, Doom.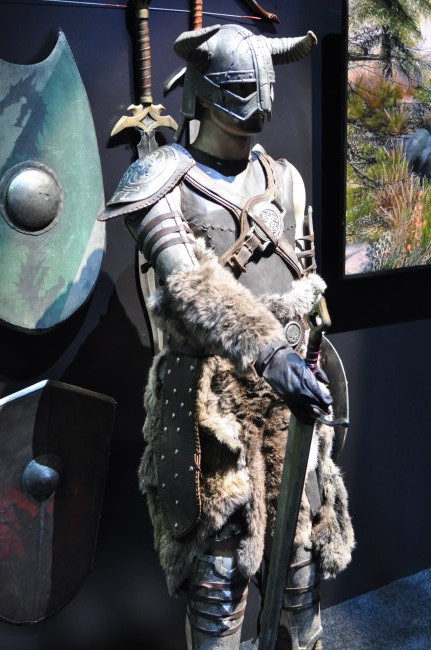 A nice costume from The Elder Scrolls V: Skyrim on display.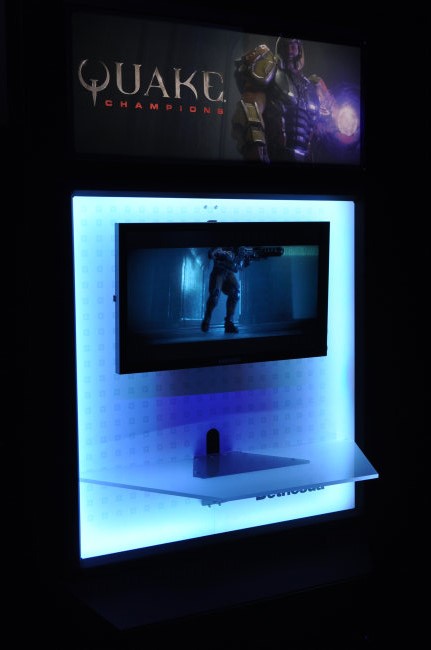 I was unaware that Quake Champions was in development, and this small display was all they had to promote it.
Curious to see how it turns out.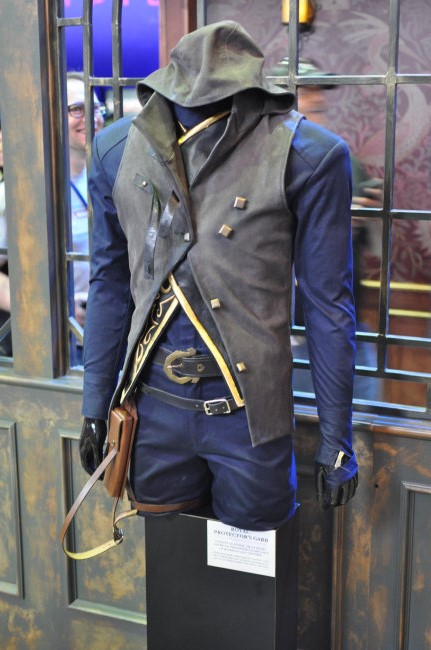 Here's some Royal Protector's Garb in case you were thinking of recreating your own for some future cosplay.

Come on... you know you wanna give it a big ol' hug.

A nifty interactive display for Dishonored 2.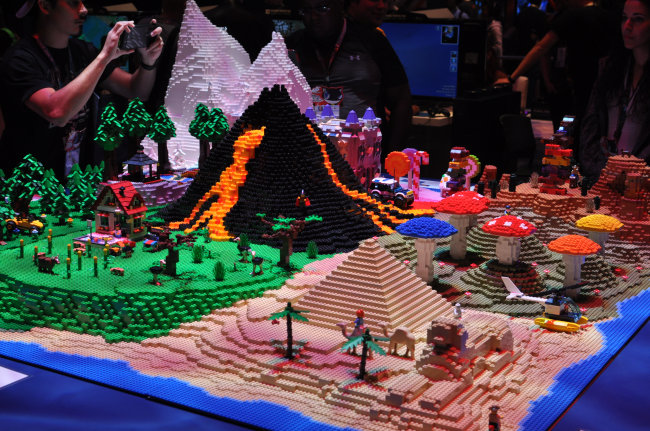 A stunning real world recreation of a user-generated Lego Worlds map.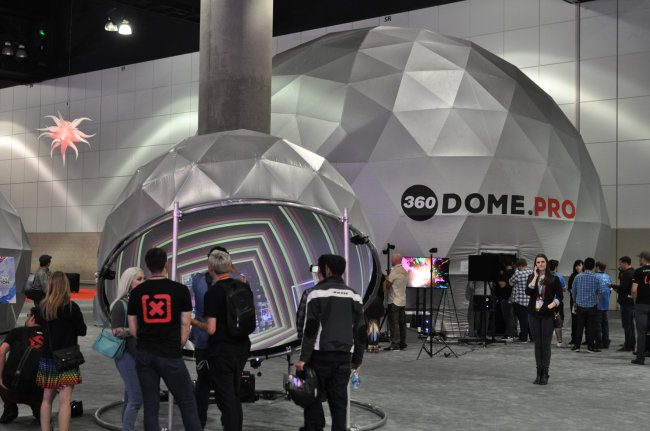 These 360 Dome displays of varying sizes were pretty nice...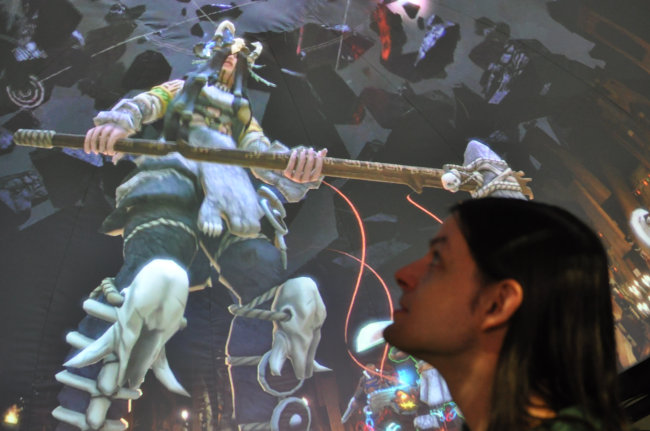 ...I'm just not sure they're all that practical / necessary for home use, unless you have a lot of unused space.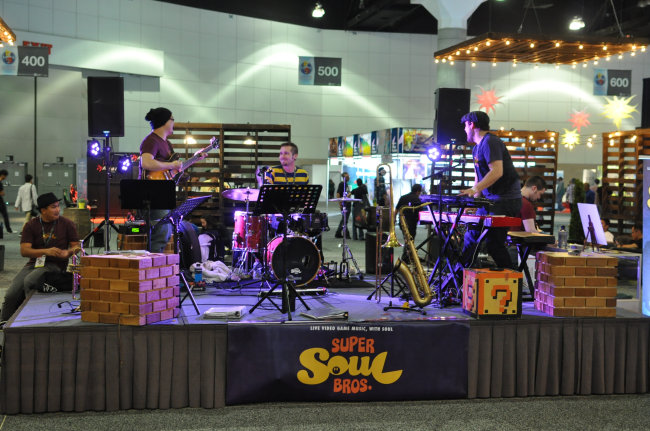 Was bummed our pals from 8-bit Weapon weren't on hand for another performance,
but I gotta hand it to Super Soul Bros. for putting on a great show. Be sure to check 'em out!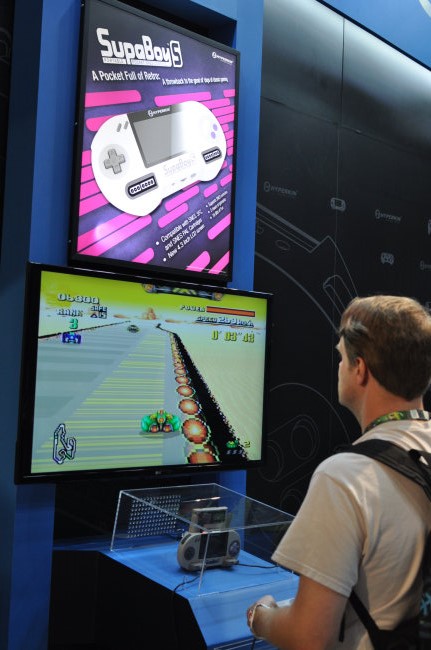 As much as John was crashing into walls in the classic SNES game, F-Zero,
I was admittedly nervous about letting him drive us home afterwards.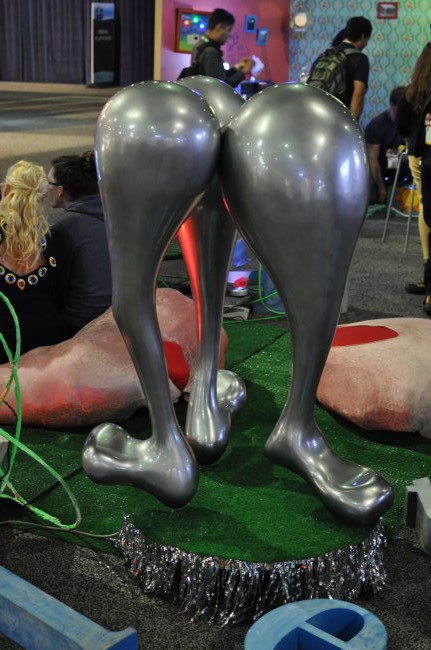 Umm... I guess this means we're at the Indiecade E3 Showcase booth?

Oh, it's from Infinite-O: Dreams of Space!
Okay, yeah, I still don't know what's going on here, but it sure looks interesting enough.

Big fan of the pixel art in Kingdom. Really nice, especially the reflections on the water. Wonderful work!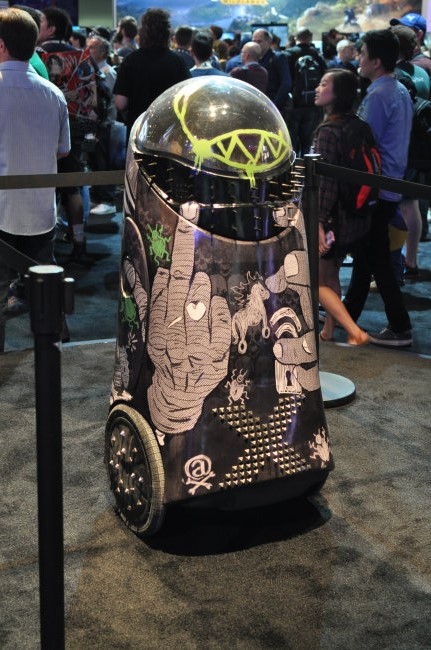 Pretty sure this Watch Dogs piece conveys how every attendee felt when they
approached the Nintendo booth and realized they couldn't walk around in it.

Crowds-a-plenty.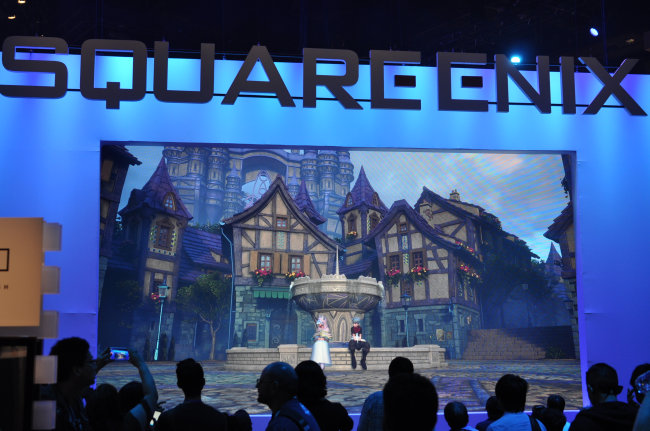 Square Enix and another one of their giant displays.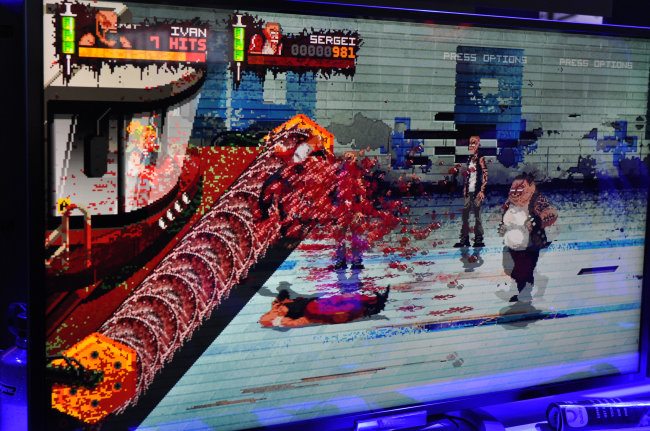 Mother Russia Bleeds really surprised me as my favorite game at E3 this year.
They put a new spin on the classic side-scrolling beat-em-ups, and it was a blast. Definitely buying this one!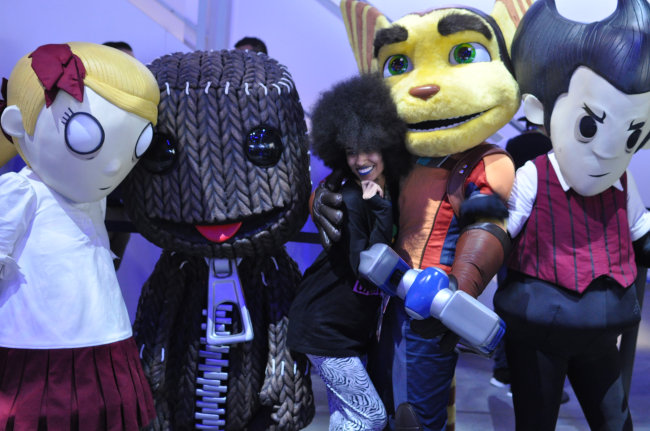 Friends 4ever!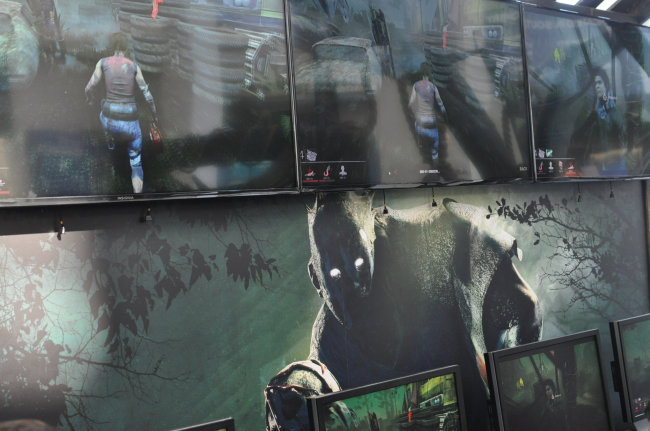 Loved watching players get stalked by the killer in Dead By Daylight.
Definitely gotta give this game a try sometime now that it's out.

This Dead By Daylight killer cosplay was spot-on too.

Mr. Shark, we'll never forget the glory days of your burrito-wielding might!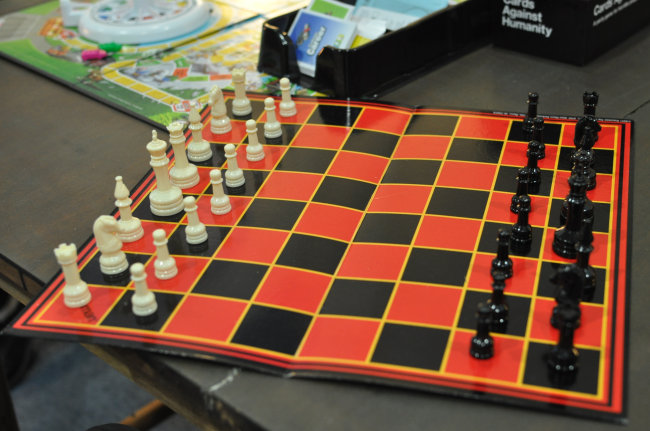 Holy crap! This was the best new game we played at E3!
It's called "Chess" and was playable in the 10 Cloverfield Lane booth. Highly recommended!

Just don't let Howard Stambler know you were enjoying your time in his bunker. Yeesh!
And that pretty much wraps it up for our joint coverage of the 2016 Electronics Entertainment Expo! Hope you guys enjoyed it all and have at least a handful o' new games that you're looking forward to playing. Be sure to share your thoughts about the expo, the games and all the announcements that were made in the comments area below. See ya next year E3!
Have any questions or comments about this piece?
SHARE YOUR THOUGHTS IN THE READER COMMENTS SECTION BELOW!