...CONTINUED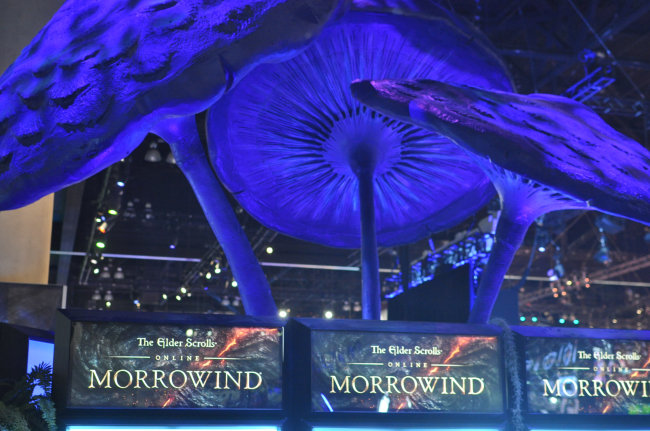 Shroomin' with Morrowind.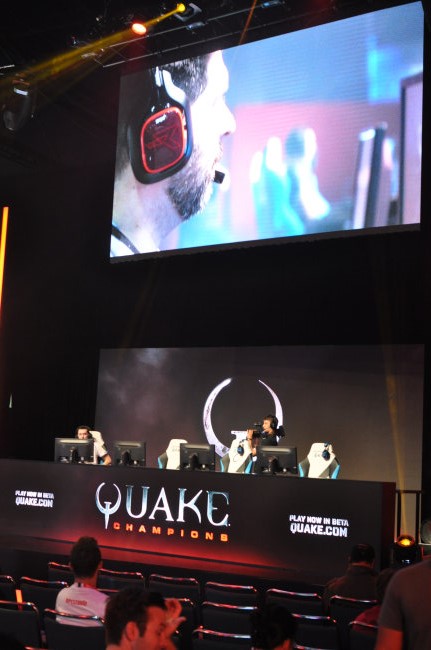 As you can see, the Quake Champions competition drew in tens of people. Well, almost.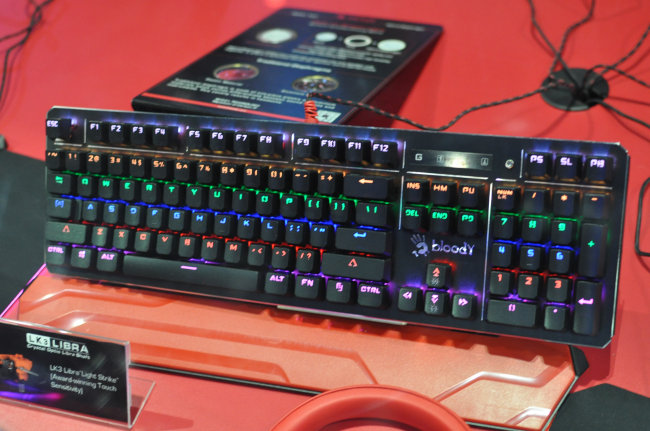 Backlit keyboards are all the rage.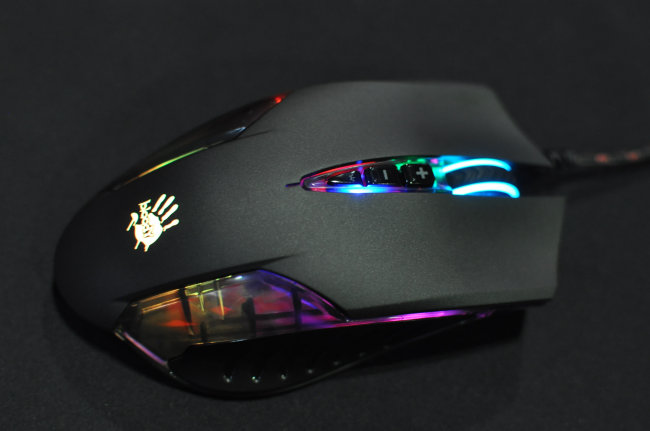 Are here's a Bloody brand mouse to go along with it.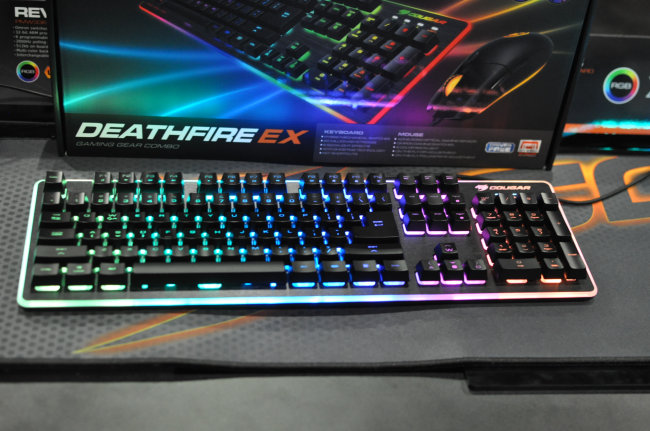 Another snazzy backlit keyboard with a goofy name - The Deathfire EX.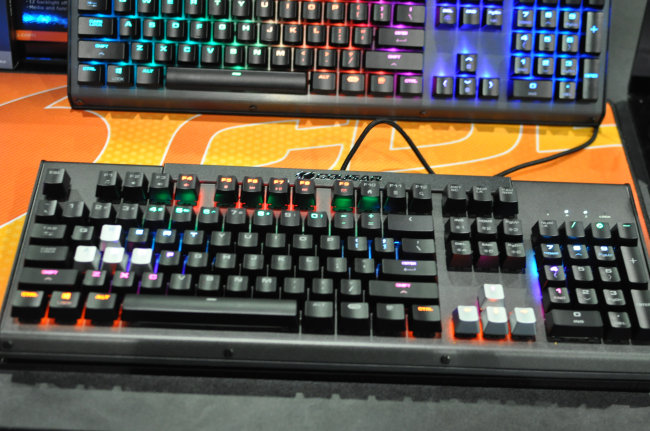 It was even better with the metal key caps, but they really should make a model with ALL metal keys.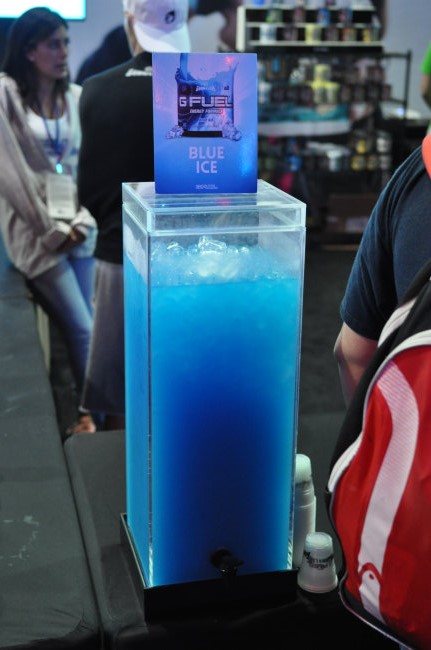 I'll try any blue drink, but I quickly spit out this sugar-free Blue Ice right back into the sample cup.
If you like a pure chemical taste, then this is the stuff for you. Yeesh.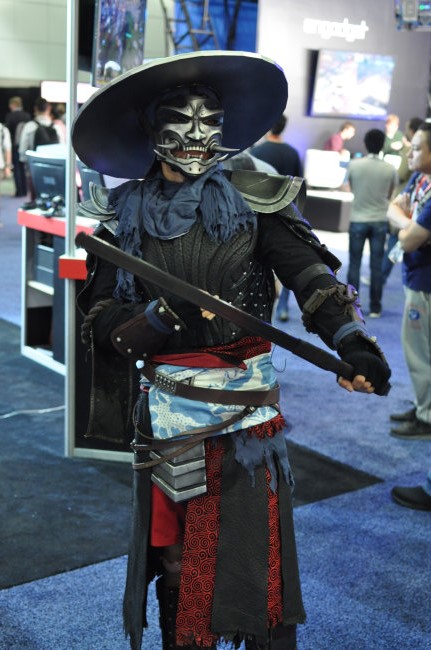 Maybe he can help us cut through the lines.

Now here's a device that I was quite impressed by that hasn't received nearly enough press - The Hyperkin SmartBoy.
It allows you to plug your Android phone into it, and then actually play genuine Game Boy / Game Boy Color carts on it!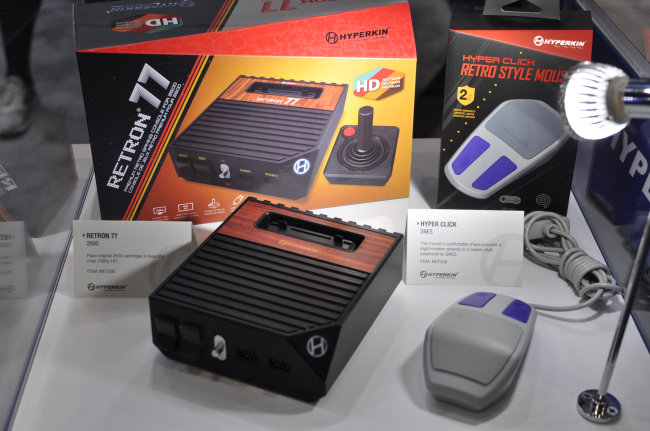 I'd also like to test out the Retron 77. Atari 2600 games in HD? Sign me up!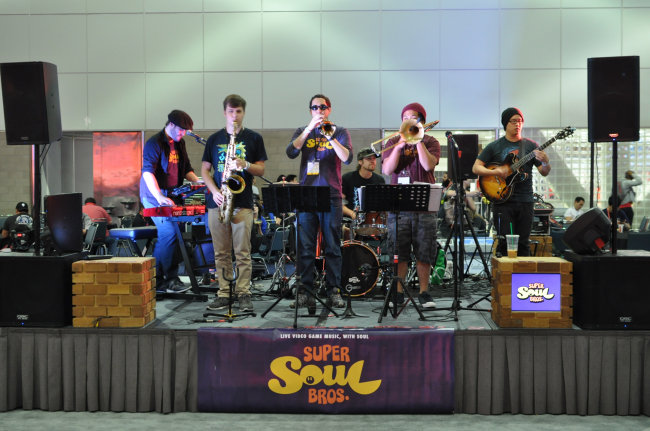 Super Soul Bros played some smooth versions of your favorite gaming tunes. I particularly enjoyed their Zelda.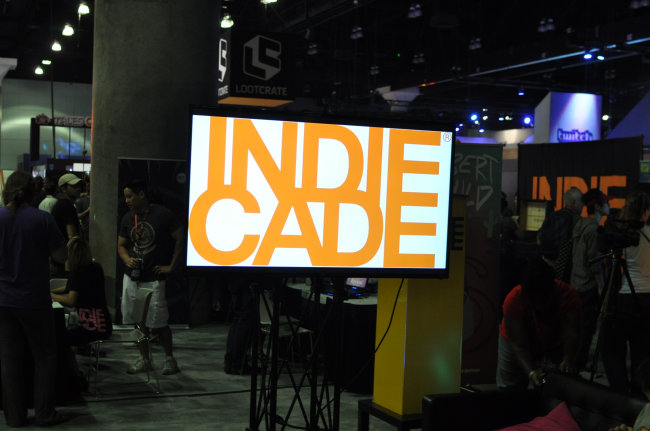 Into the IndieCade section we go!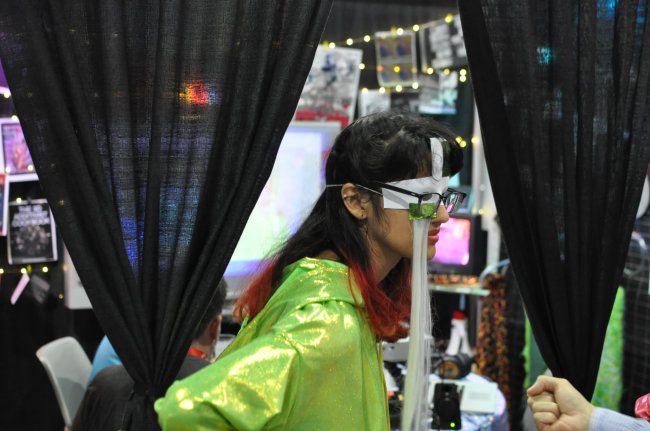 One of the ARG "hacktivists" from "WeAreHors". I wonder if she watches Mr. Robot too.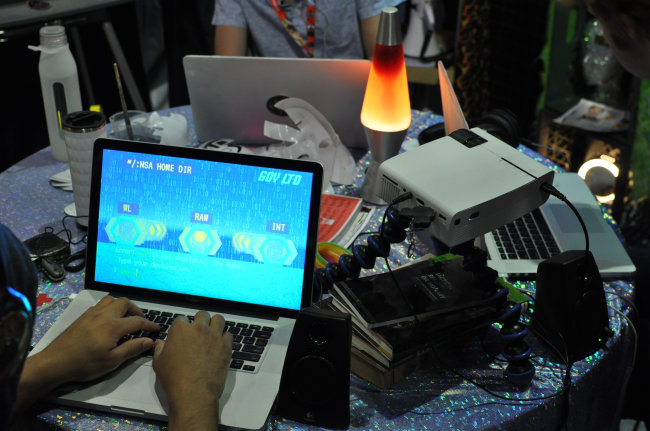 Keep hacking the system, ladies.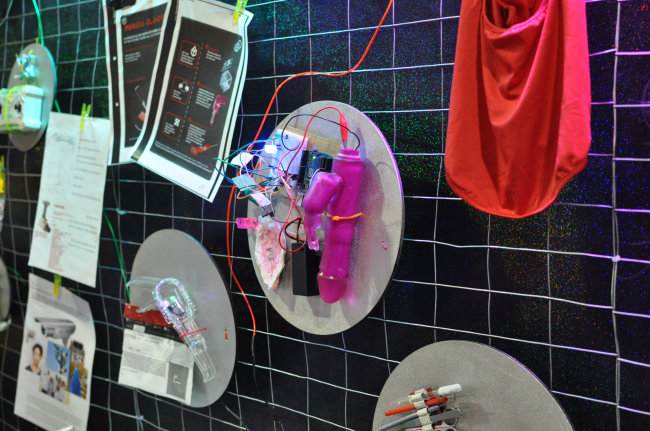 A dildo hacking device? Makes sense to me!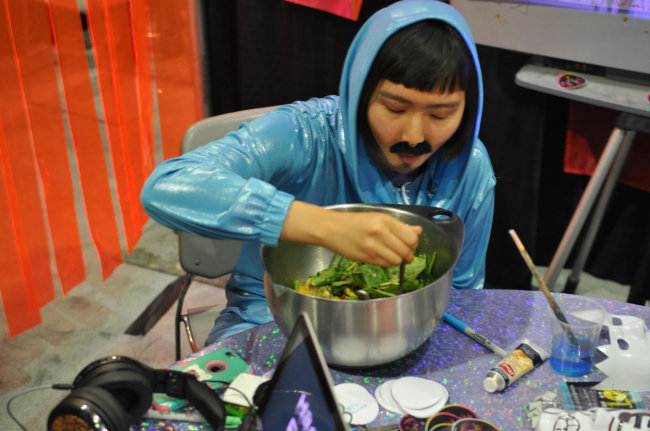 Hacktivists eat giant salads. The more you know...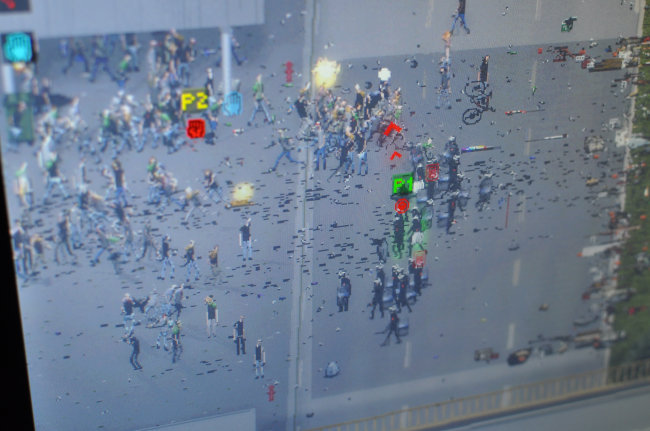 Things got messy in Riot.

The Metronomicon - Slay the Dance Floor.
Sorry, but I definitely prefer Crypt of the NecroDancer over this one.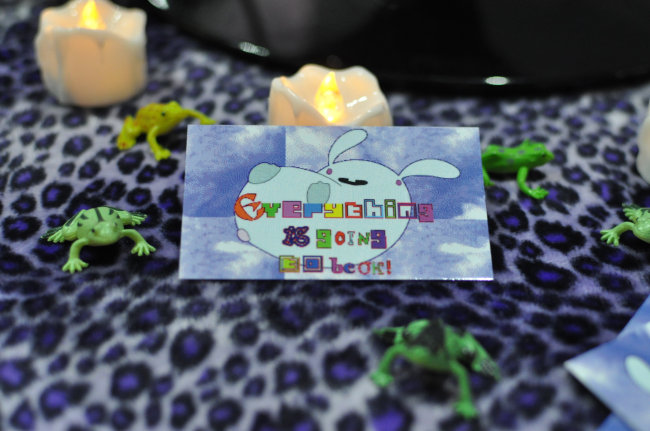 Everything is Going To Be OK! was an odd little game with an interface straight out of a vintage 80s Mac computer.
Also, they gave away these little rubber frogs. So yeah, clearly the best swag of E3.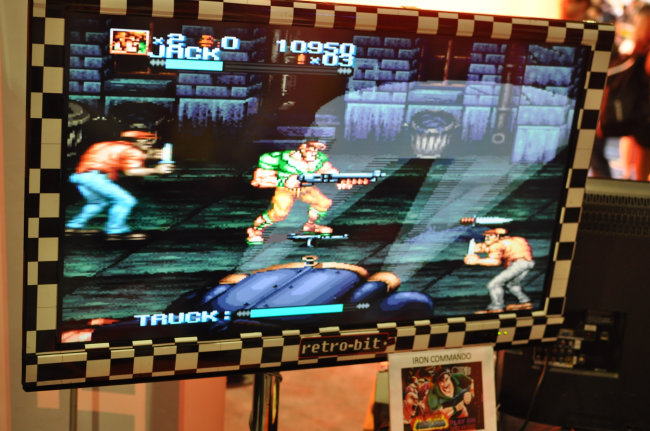 Retro-bit was showcasing their HD remake of Iron Commando.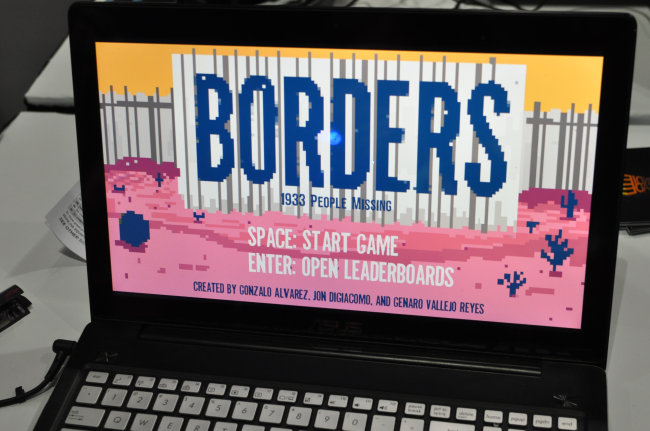 I loved the concept behind Borders. It was my favorite game at IndieCade this year.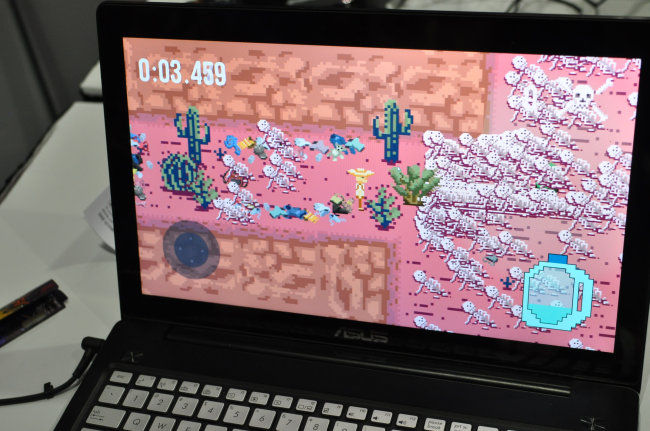 It was also quite challenging trying to locate water in time, all while
evading the authorities. Here's hoping this game gets some solid distribution.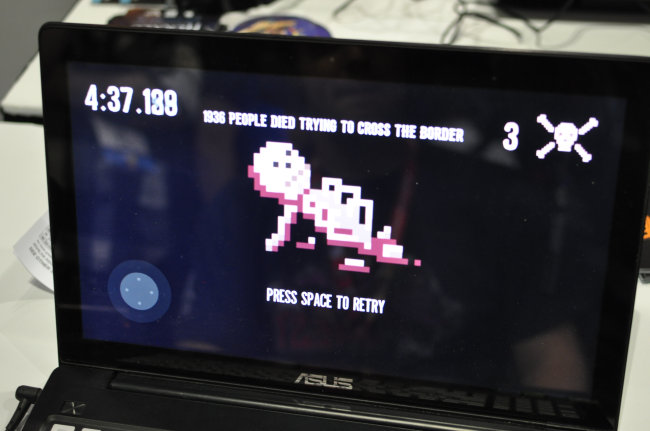 Damn, that's a lot o' dead folks.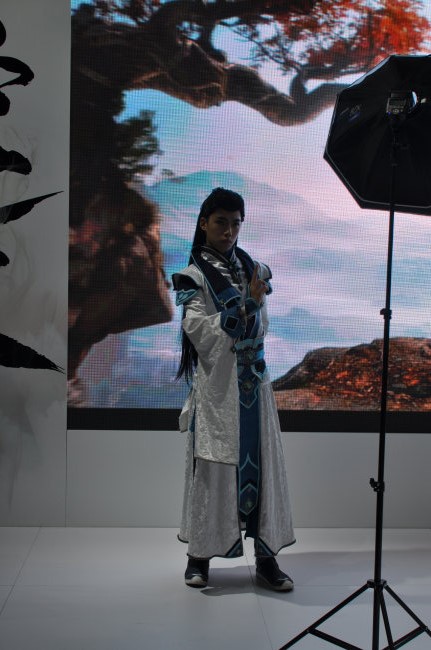 Strike a pose. Vogue.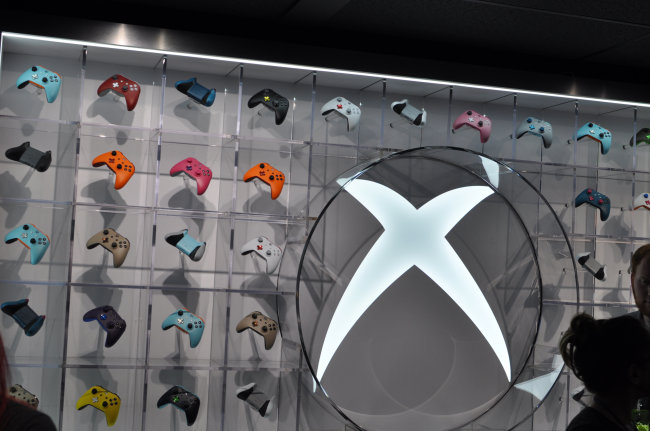 Xbox controllers galore.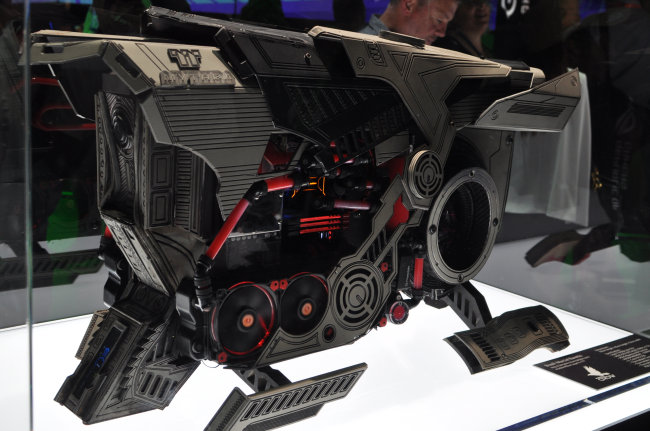 A crazy PC build by Marciel Baretto of Brazil. It looks more like the ZF-1 gun from The Fifth Element than a PC!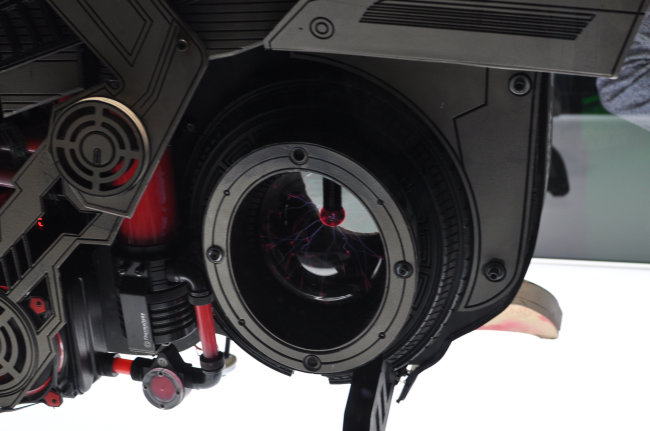 And yes, that is a fully functional plasma lamp inside of it.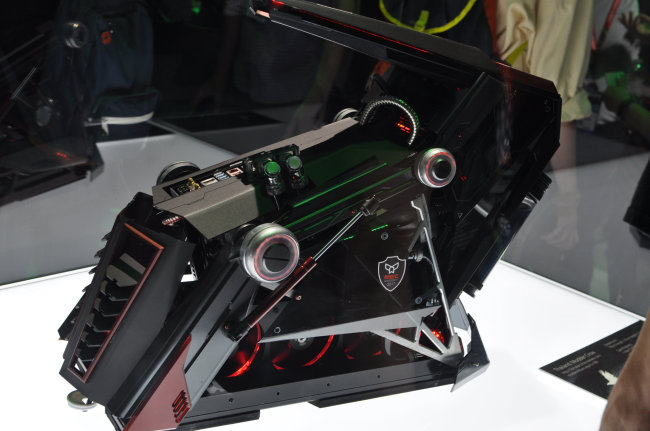 And here's another impressive PC build by Modder Crow of Thailand.
There's still much more to see from
I-Mockery's coverage of E3 2017!
Click here to continue onward to page 5!