by: -RoG-
...CONTINUED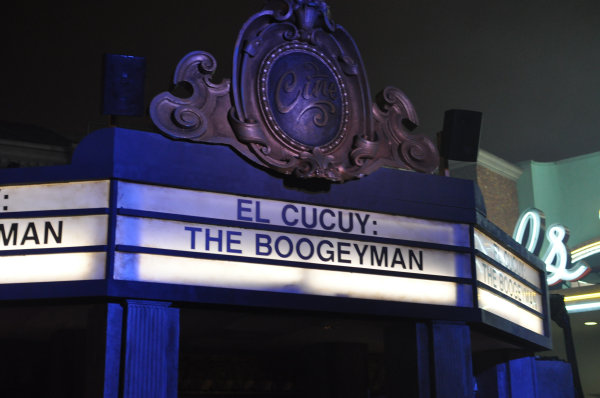 Into the El Cucuy maze we go!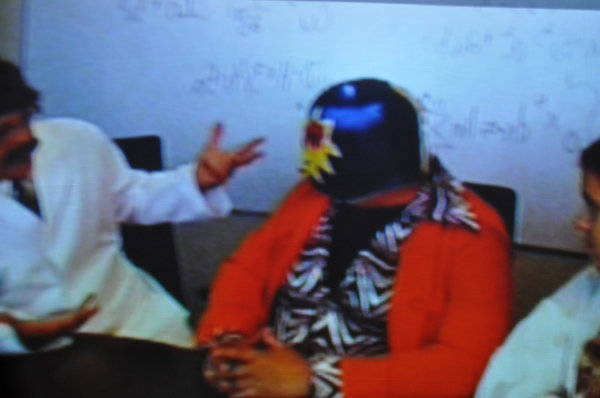 The first thing we encountered was an audience of zombies watching a lucha libre wrestling movie.
At least the undead have good taste in cinema.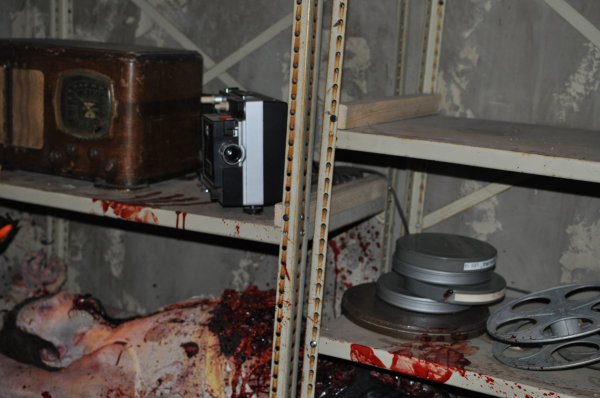 I think Universal needs to hire a better film archivist.
I'm pretty sure you're not supposed to store film reels next to rotting corpses.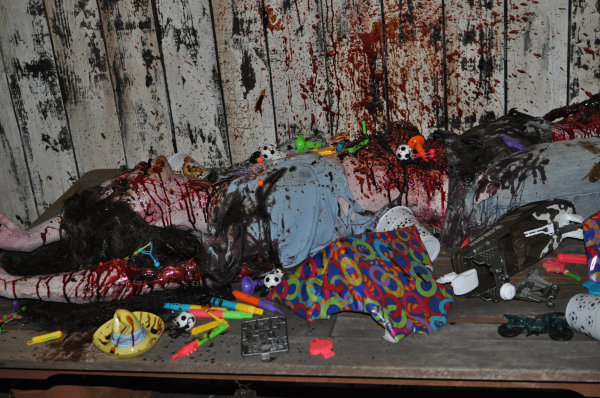 Damn... I missed the party!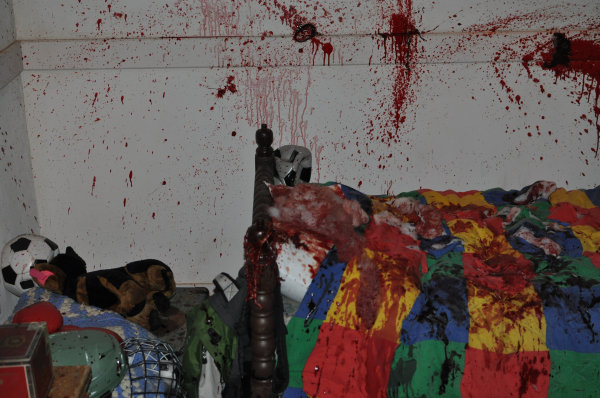 I'll sleep there, but not until somebody changes the sheets.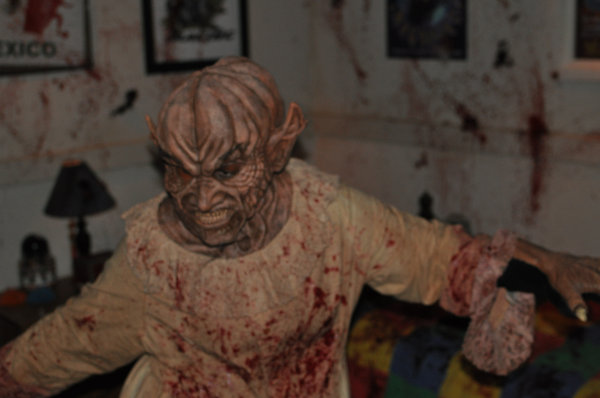 I'm guessing this is El Cucuy. Either that, or it's a Ferengi.
I didn't stick around long enough to see if it wanted some gold-pressed latinum.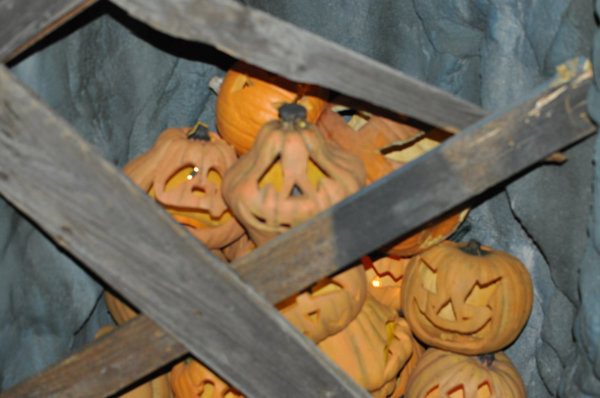 Always good to have a storage space for all your carved jack-o-lanterns.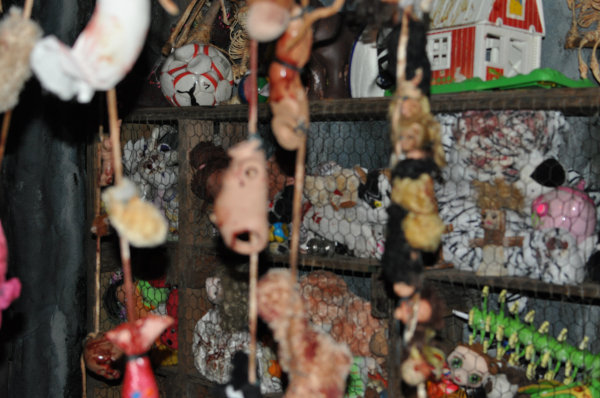 It's always a good sign when you enter a room with doll parts hanging everywhere, right?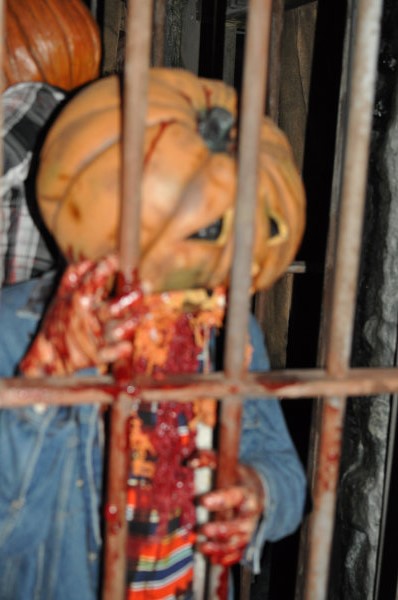 Sad pumpkin man is sad.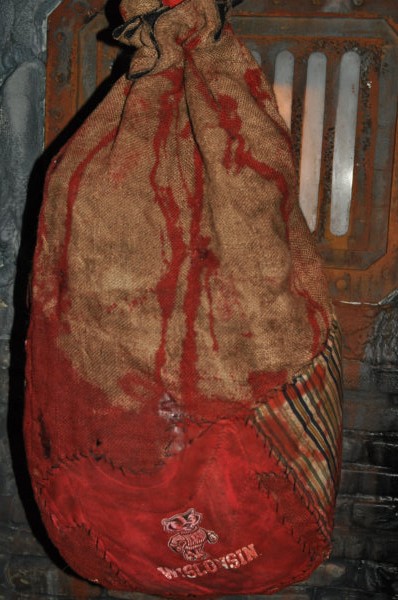 What a great big burlap sack of strawberries!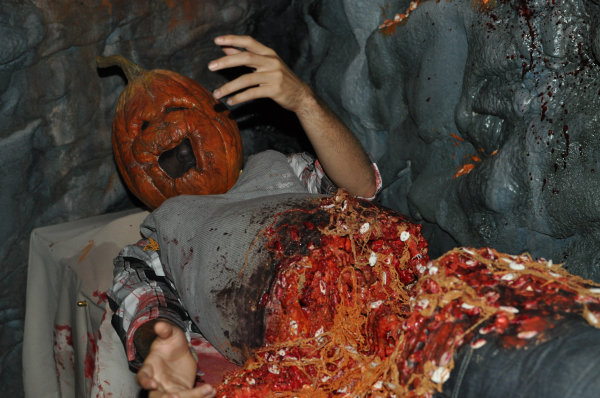 This guy was easily my favorite thing about the maze. I love how even his guts had pumpkin seeds in 'em.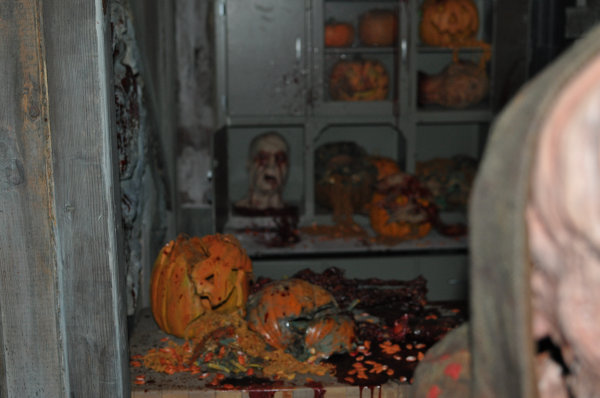 Pumpkins and blood... just another day in the life of El Cucuy. A decent maze with some nice visuals, but a bit too short.
I prefer the La Llorona one from previous years.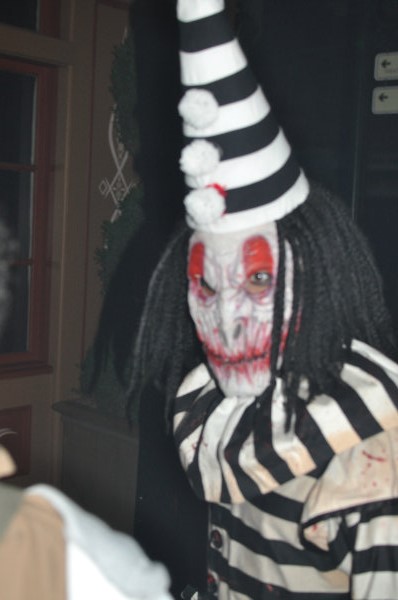 Clowning around.

That's quite a roomy coffin.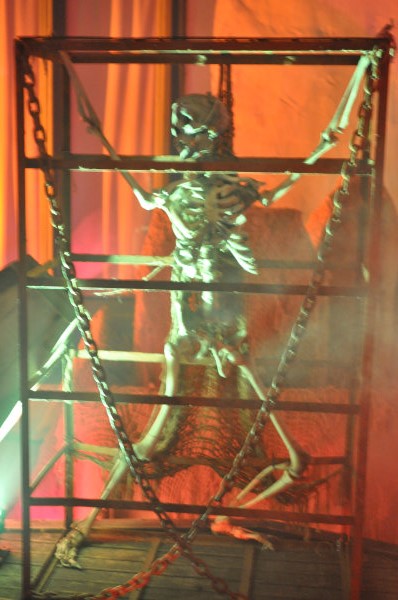 Somehow, I think skeleton man could find his way out of this cage.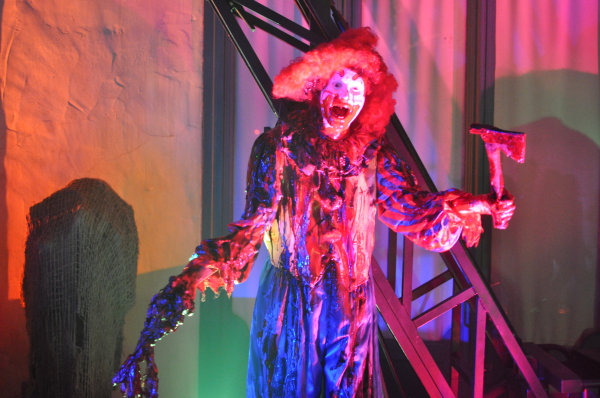 If only all of us could be so hatchet happy.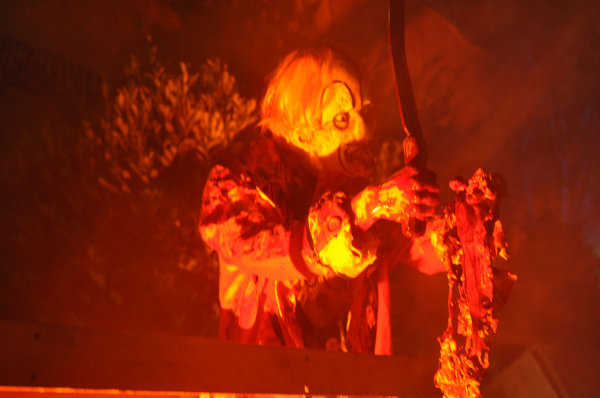 Not sure what he's got in his hands there, but I am sure that it's dead.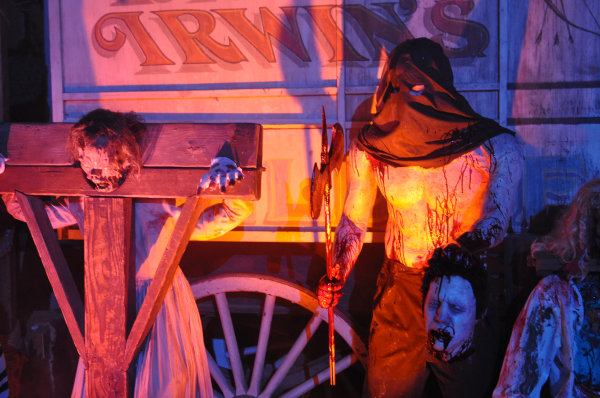 I'm sure it's not his name, but I'm gonna call this executioner Irwin anyway.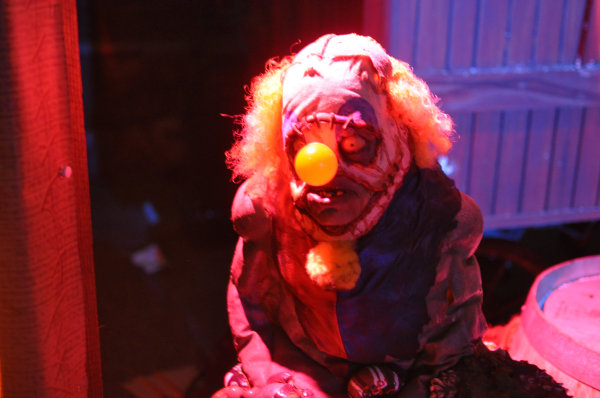 Honk.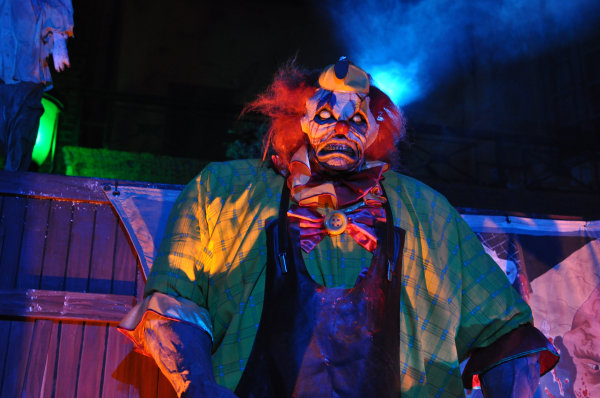 That is one huge clown!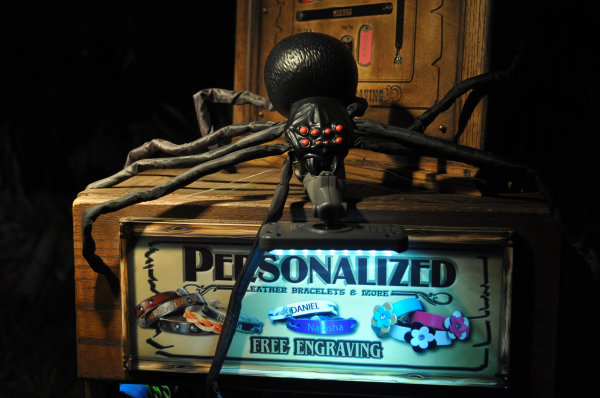 You can get a bracelet engraved, but you may get bit by a spider in the process.
Or maybe the spider does the engraving? I'd pay good money to see that.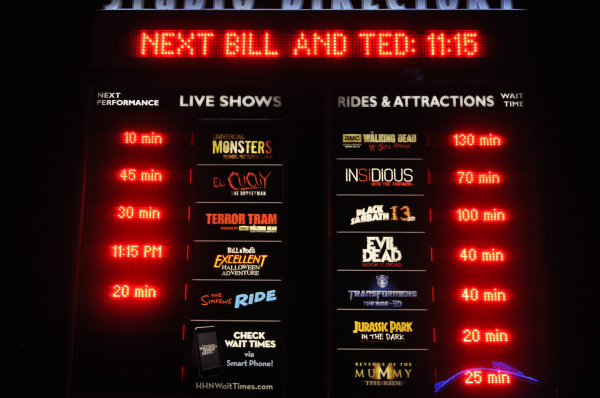 So many attractions to choose from. Believe it or not, these wait times went up quickly throughout the night as well.
Word of advice: If you have the means, spring for the "front of the line" pass to avoid the 2+ hour waits on some mazes.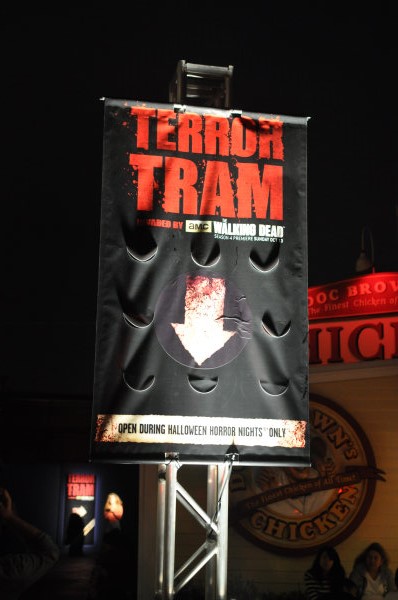 Time to check out The Walking Dead on the Terror Tram.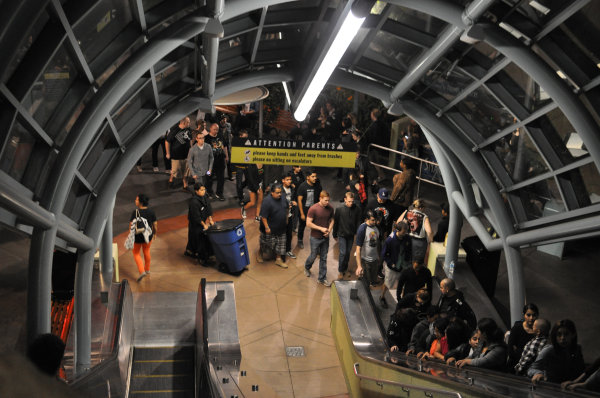 Down we go.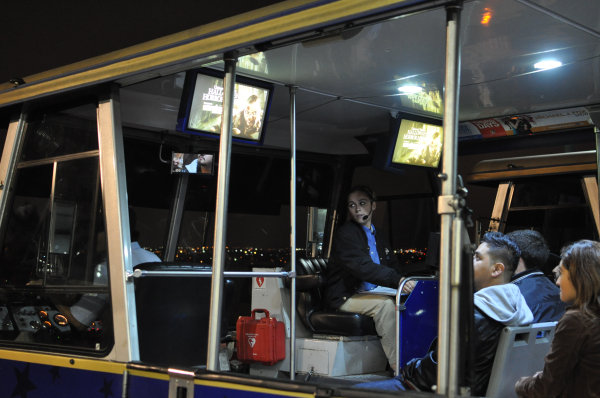 All aboard the Terror Tram for our next Halloween Horror Nights experience!
There's still more Halloween Horror fun to see!
Click here to continue onward to page 3!