by: -RoG-
...CONTINUED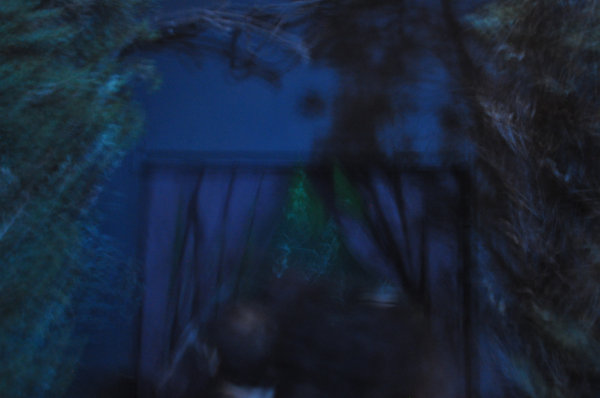 We enter the new Evil Dead maze.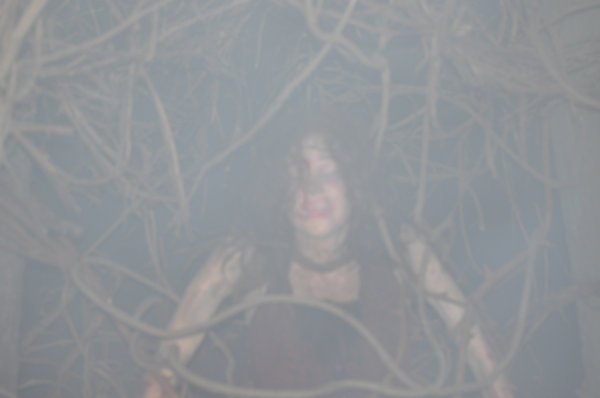 Anybody have a machete? There's a lady tangled up in that tree!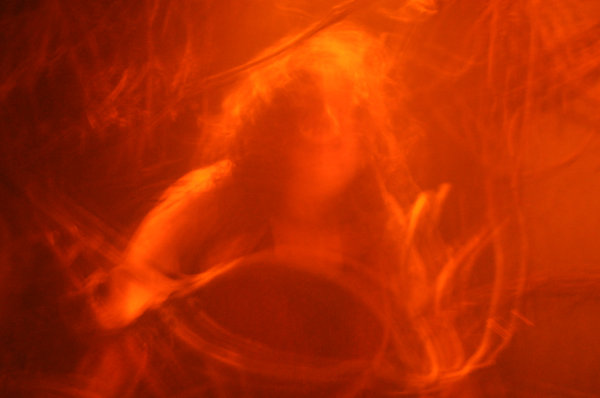 Er... on second thought, it's probably best to just leave her be.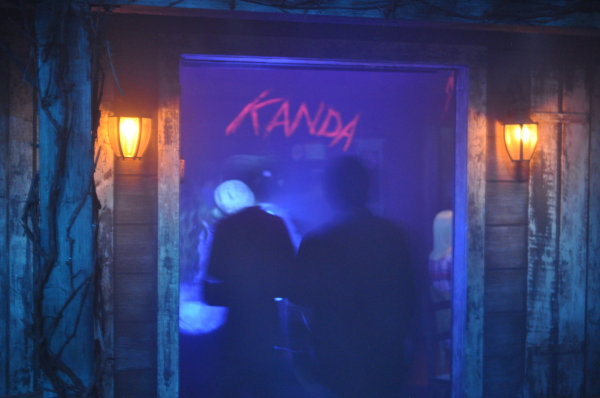 Into the cabin we go. Looks safe to me.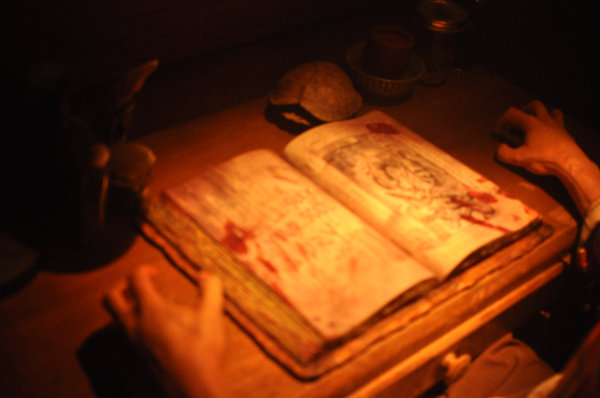 Care for some light reading of the Necronomicon? It's a great book to cozy up near a fireplace with.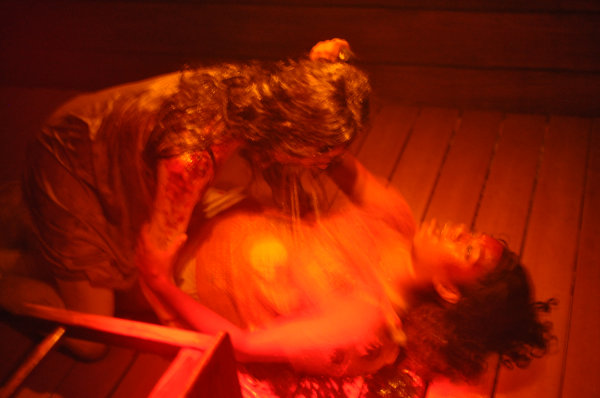 Look, she made a friend!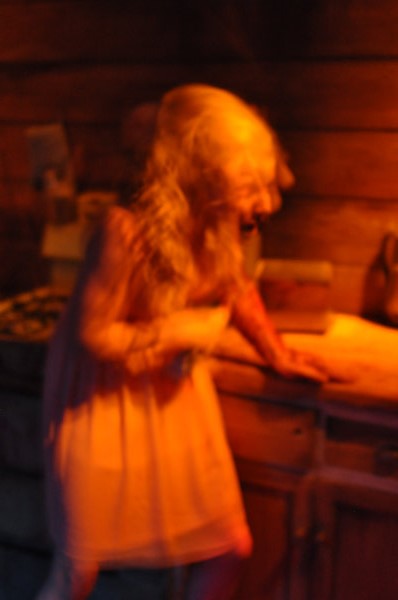 Hard to tell from the photo, but she was trying to cut off her own arm.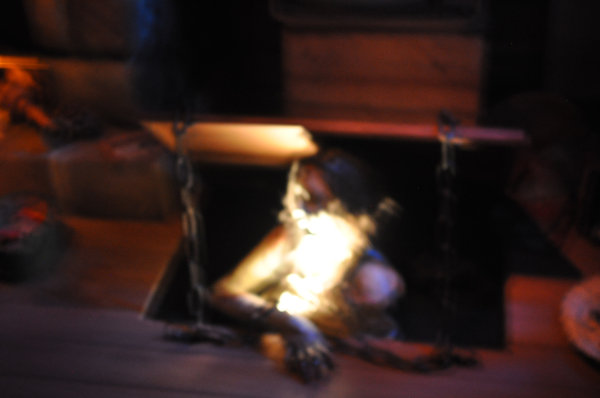 Can't have an Evil Dead maze without a deadite trying to escape from the cellar.
(Actually, if you ask me, you can't have an Evil Dead maze without Ash, but this was all about the remake)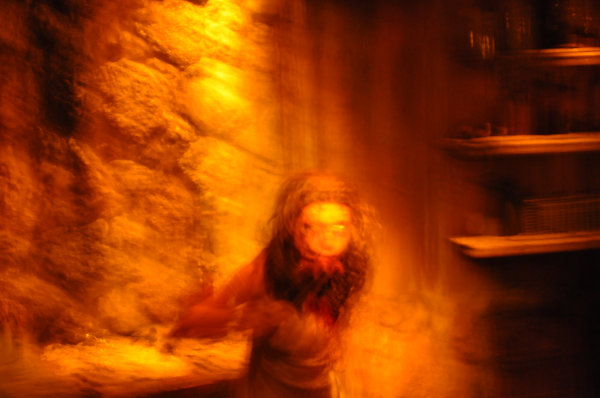 Stop moving so quickly so I can get a decent photo already, you damned dirty deadites!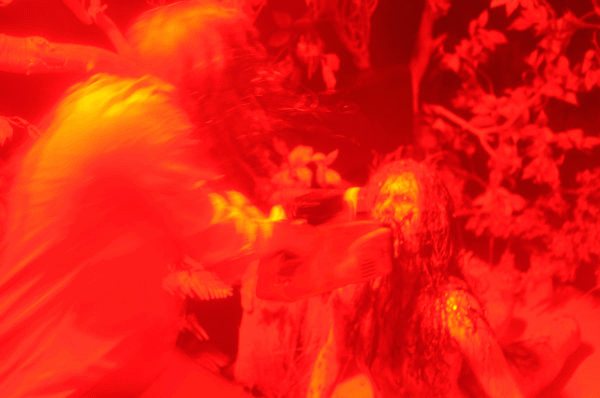 Yeah... I'm pretty sure a chainsaw through the face is gonna ruin just about anybody's day.

I hear ya, lady; it's tough walking around all night, so go ahead... take a load off.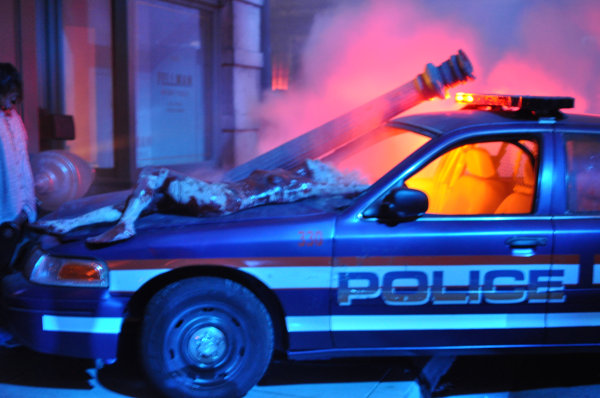 Don't worry, the police have come to save the day!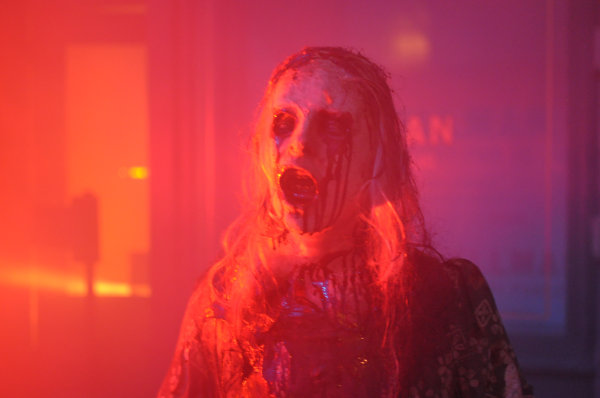 Just another Halloween Horror Nights fan having a grand ol' time!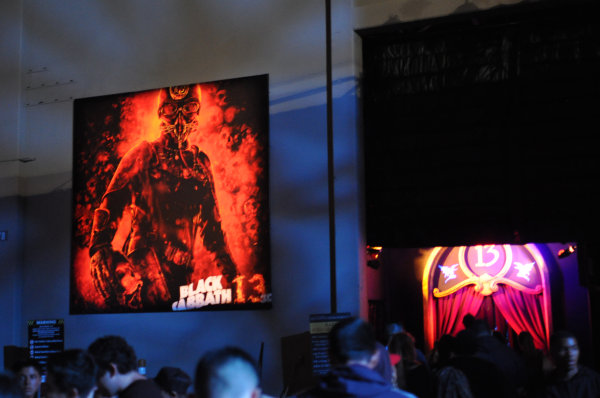 We arrive at the new maze for Black Sabbath: 13-3D.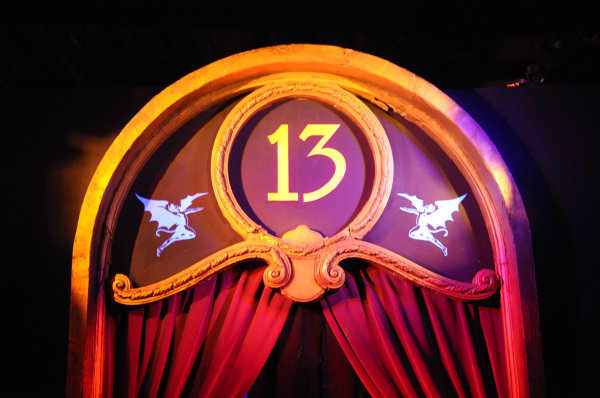 I'm sure it'll prove to be a very lucky number.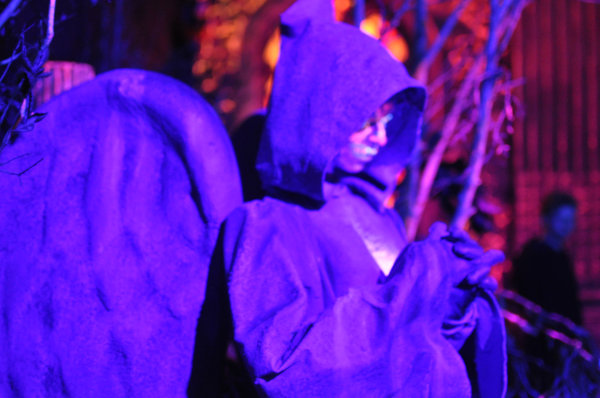 Everything in the maze was done in paint that looked great in blacklight while wearing 3D glasses.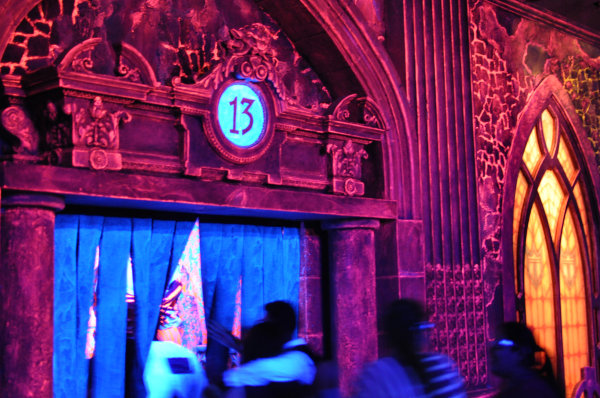 Gotta love the exterior of this set.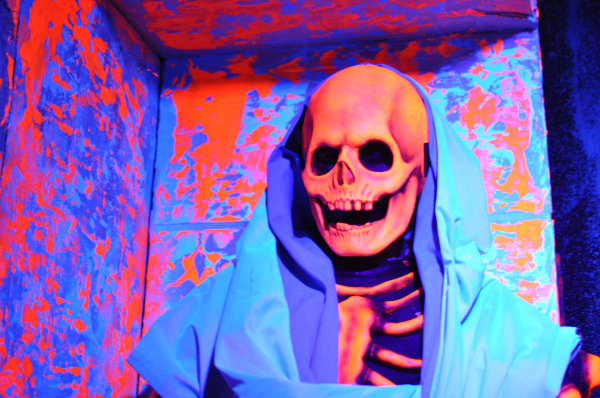 Scare Glow?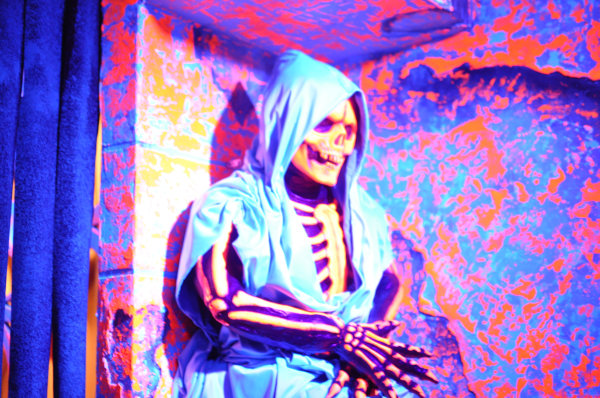 Nope, just another skeleton man hanging out cuz he loves Ozzy.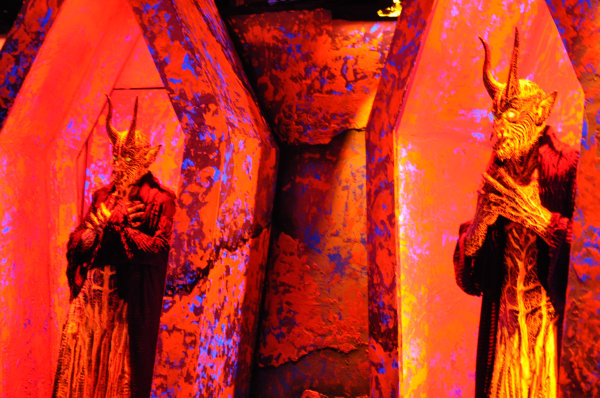 Loved these coffin demons. Some were statues, others were scare actors.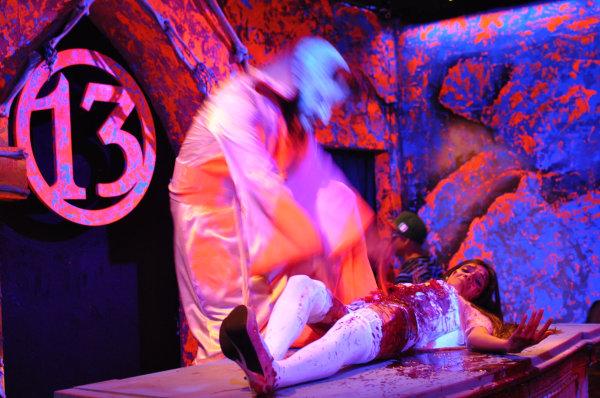 Looks like another virgin sacrifice upon the altar.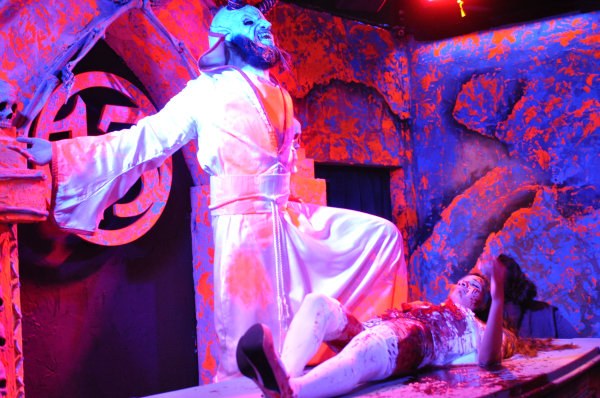 He sure is proud of his handiwork.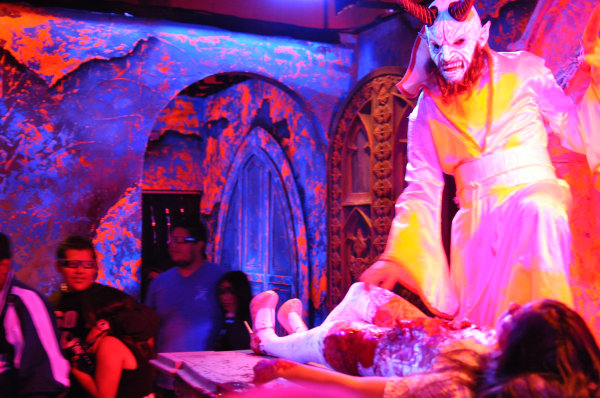 Catch ya later, demon dude.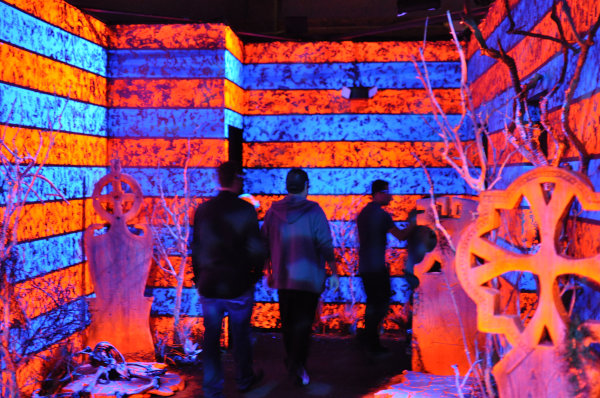 This is how my room should be painted.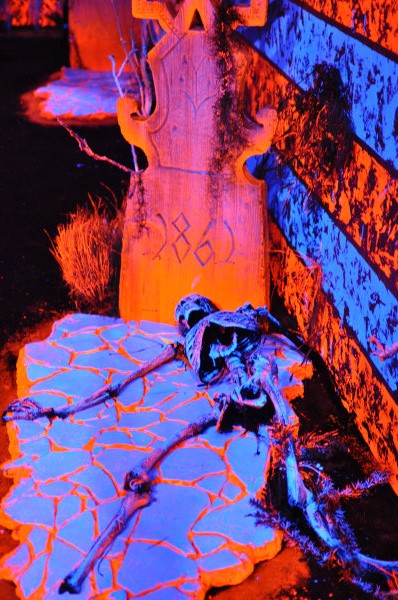 Dead, but not buried.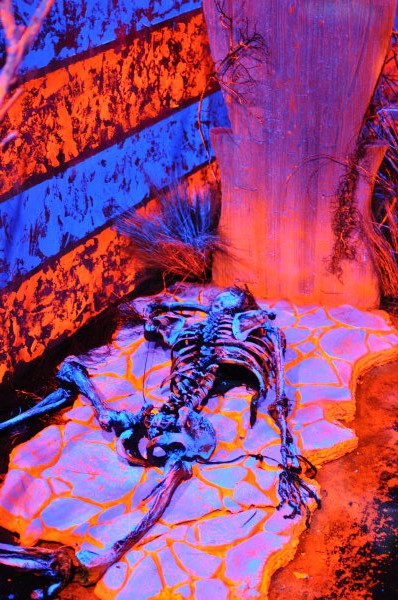 I guess Ozzy doesn't believe in putting the dead underground.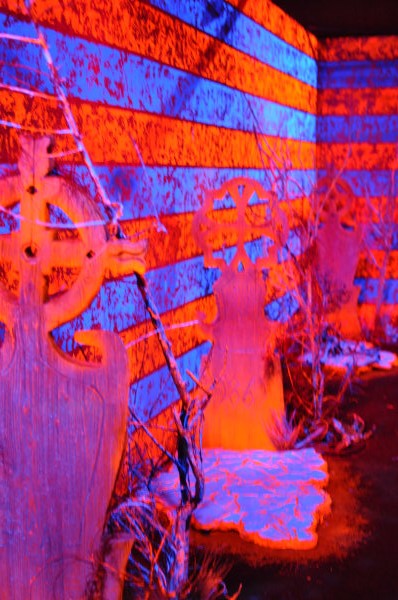 It looks crazy as it is, but just try to imagine how this looked with the 3D glasses.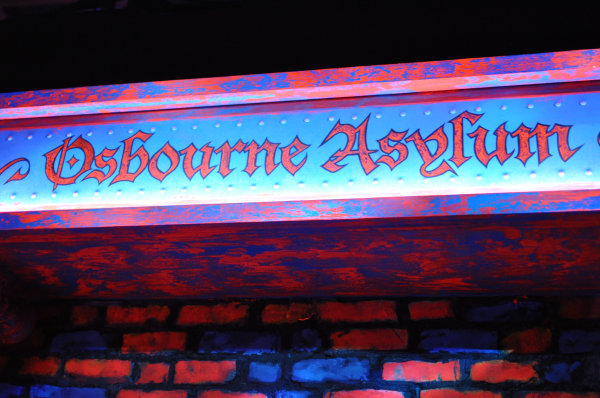 Into the Osbourne Asylum we go!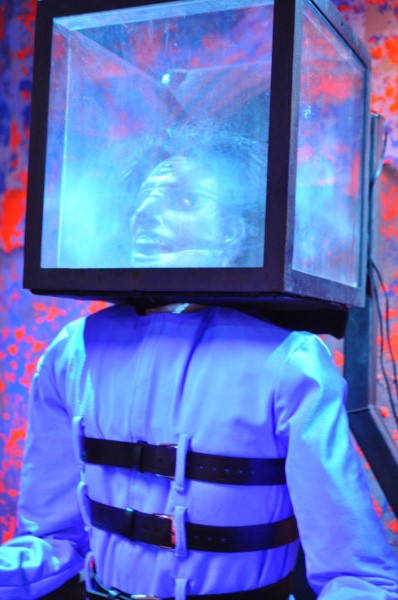 He looks comfy.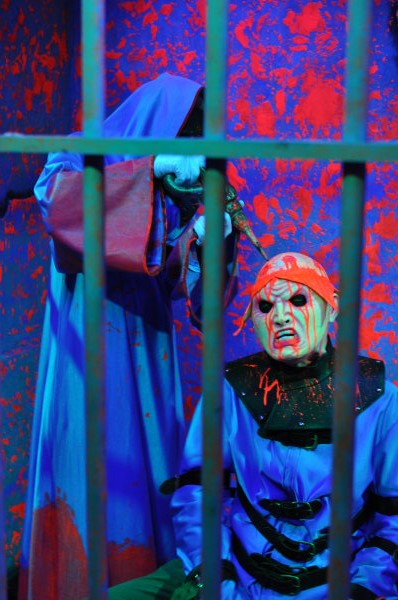 He's drilling into that guy's skull. I wonder what he'll find?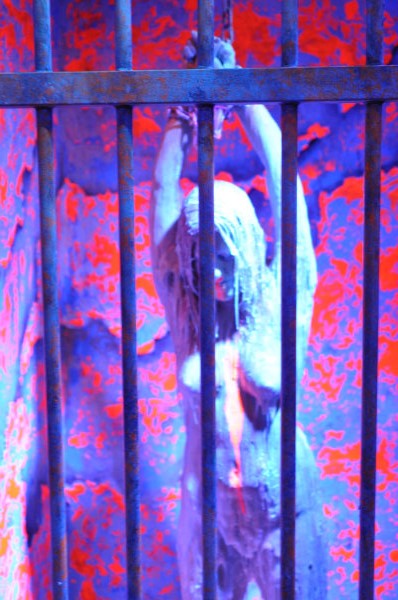 I remember this same exact prop from a Saw maze in the past, but it still fits perfectly in the Black Sabbath maze.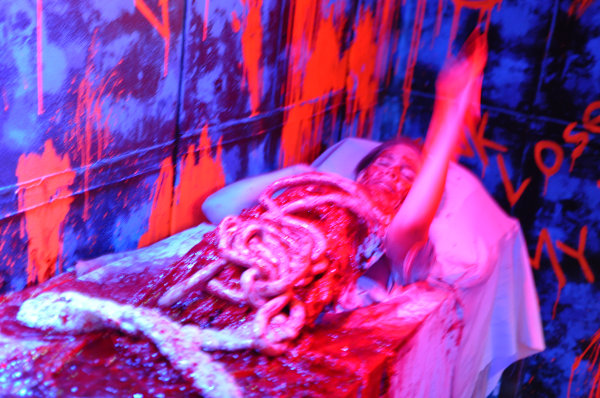 How she's still alive, I'll never know.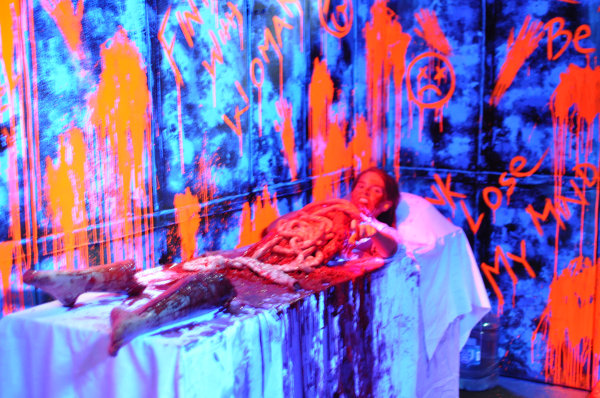 Sorry lady, I'm not gonna carry you (and your guts) outta here.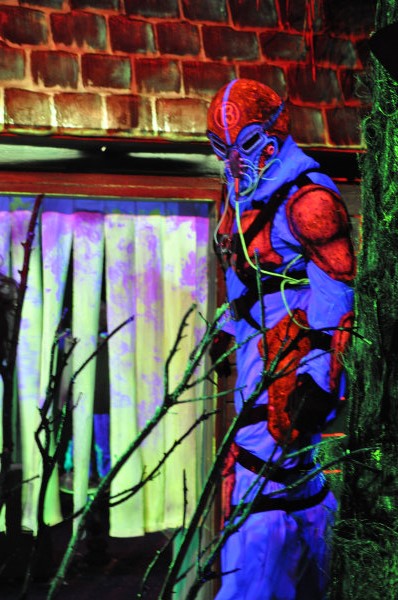 The photo doesn't even do it justice. This guy was huge.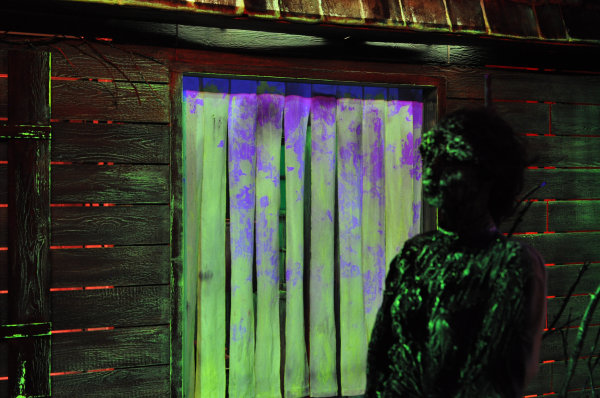 Another cabin, surely filled with more neon delights.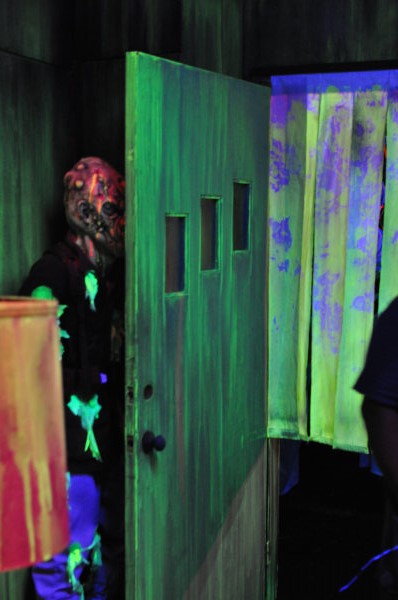 Hiding behind a door, waiting to scare some more.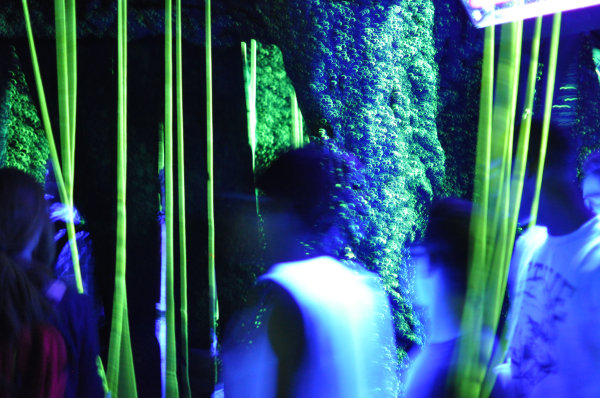 It's really hard to see, but there's actually a guy blended in with that wall in the center there. It looked fantastic.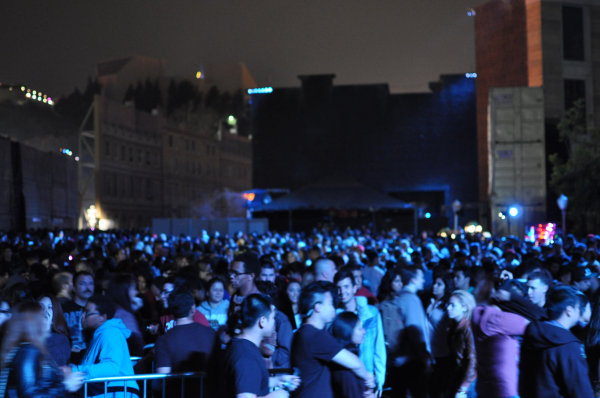 Do you see all these people? They were all waiting in like for the Black Sabbath maze.
There was roughly a two-and-a-half hour wait to get into the Black Sabbath maze that night!
On the plus side, Black Sabbath was easily the best and most original maze at Halloween Horror Nights this year by far.
The Walking Dead and Insidious mazes are up next!
There's still more Halloween Horror fun to see!
Click here to continue onward to page 5!