by: -RoG-
...CONTINUED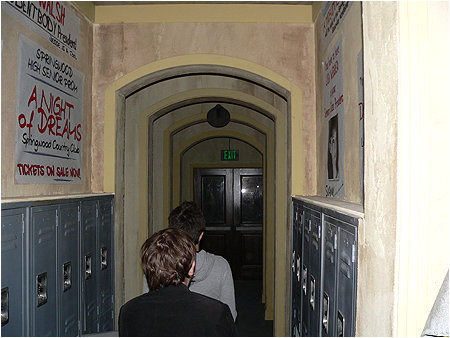 One of the new additions to Freddy's maze this year was a hilarious hallway filled with
lockers which opened up at random and, for some reason, made a lot of people scream.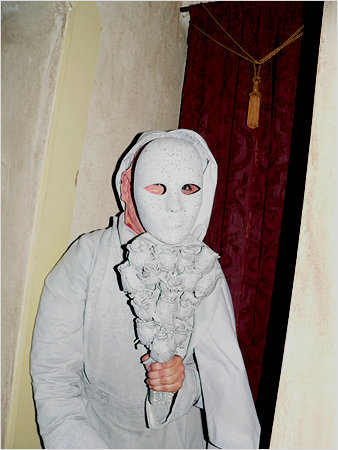 Here's lookin' at you Fred!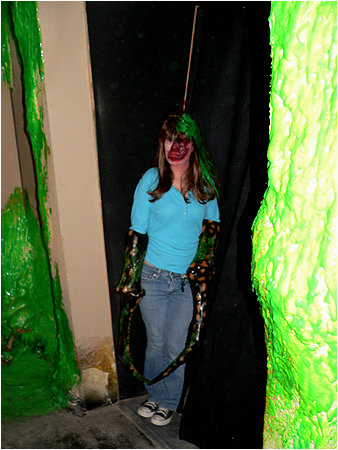 Freddy turned this girl into a roach, and I just felt bad for her. Roach girl looks so depressed.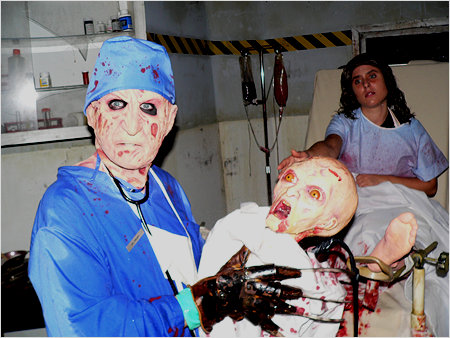 It's a boooooooooooooy!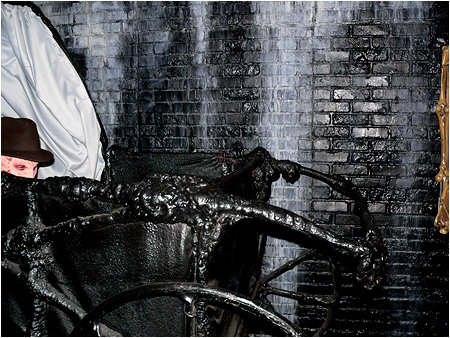 How come you can't find strollers like this at Babies 'R' Us?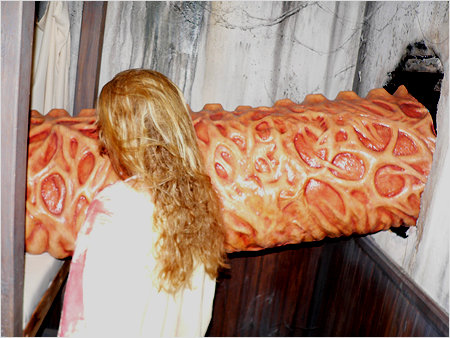 Now here was a nice surprise...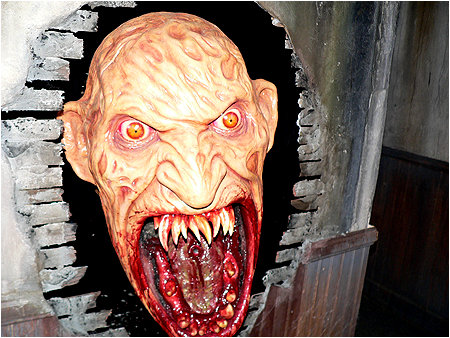 ...the giant Freddy snake from Elm Street 3!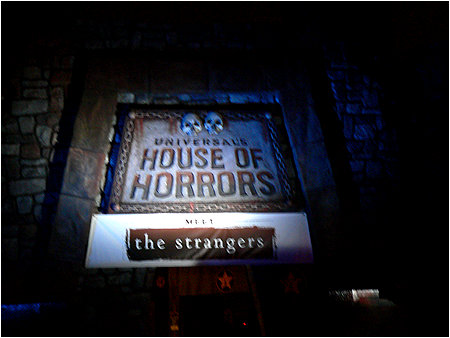 This was the new maze attraction this year which, for some inexplicable reason, they decided to shoehorn characters
from the recent horror movie "The Strangers" into the maze. Seriously, there is no reason they needed to be in there.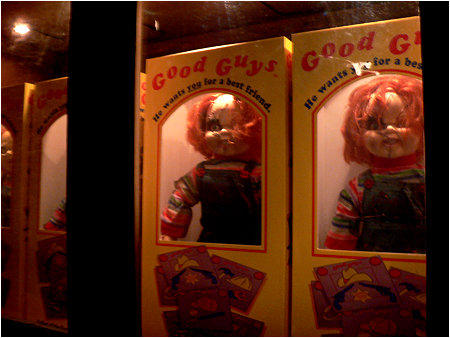 One of the better parts from the maze was big toymaker's room which included a cabinet filled with Chucky dolls.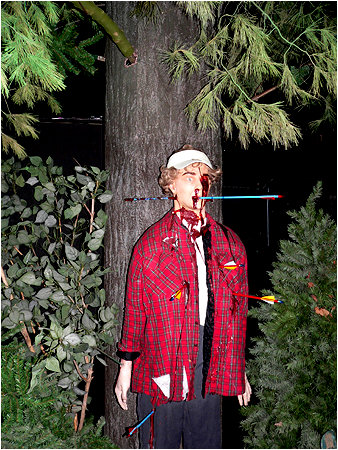 Next up was the Friday the 13th "Camp Blood" maze which started off by exposing the dangers of archery.
Are they perhaps hinting that Jason will kill people with a bow & arrow in the upcoming '09?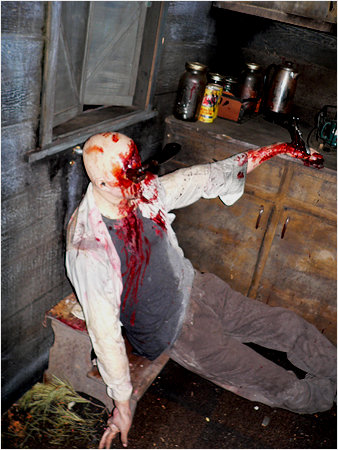 You FAIL at woodshop.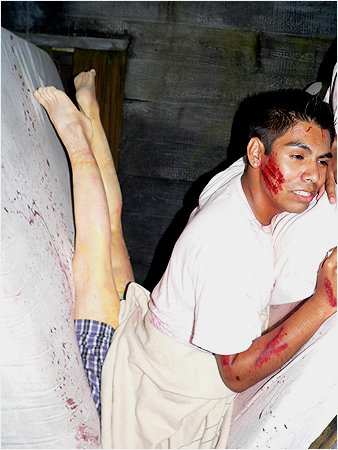 People just can't get enough of those Craftmatic adjustable beds!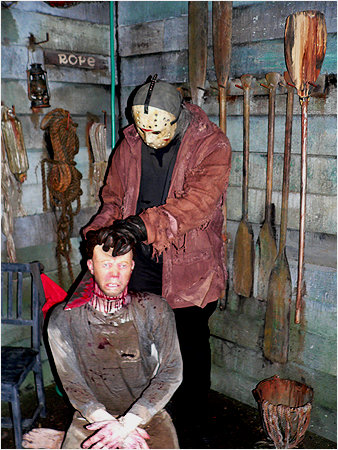 Jason has officially killed everybody, so now he's resorted to killing mannequins. It's a sad thing to witness...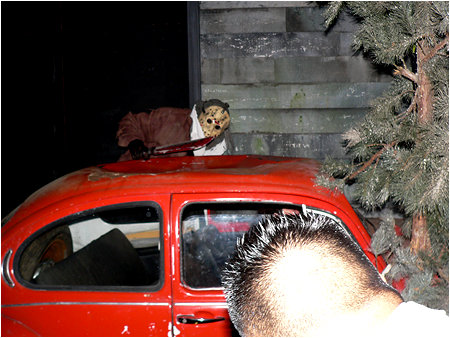 ...but not nearly as sad as catching him in the act of carjacking.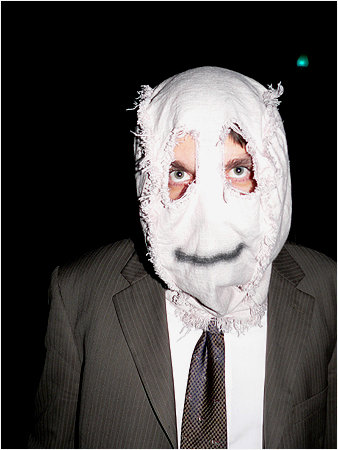 Howdy Stranger.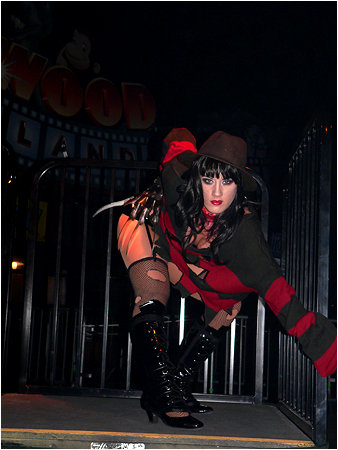 Back outside, another one o' Freddy's girls draws the guys in and slices 'em apart before taking their wallets.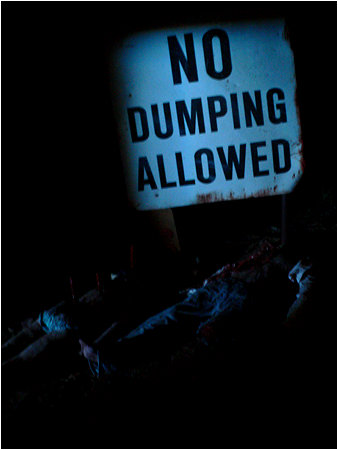 Looks like somebody's illiterate.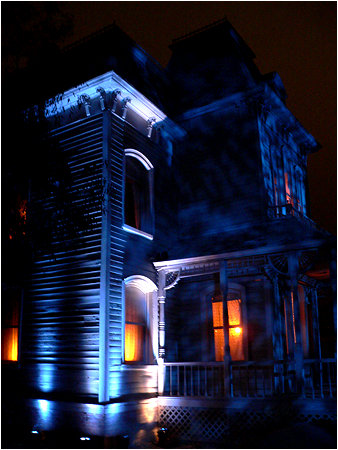 The old house from Psychois always a welcome sight during Halloween Horror Nights.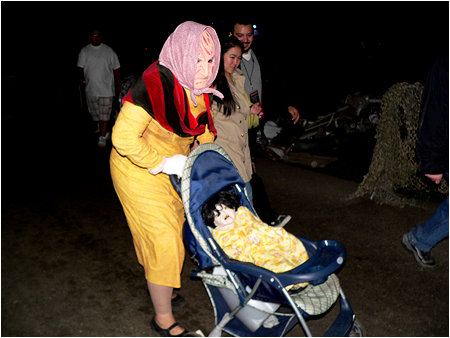 Grandma Freddy always gets stuck watching the kids...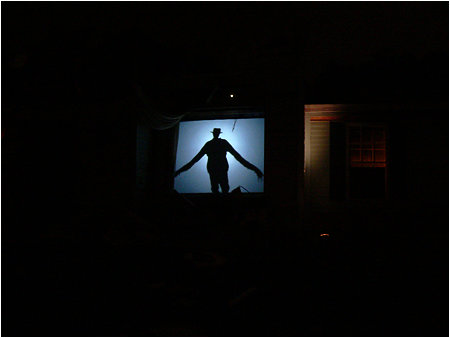 Krueger will forever be the long arm of the law at Universal Studios.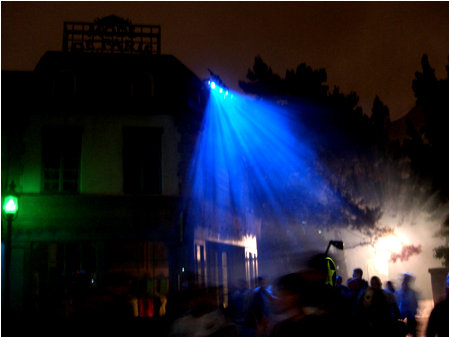 What can I say, I just liked this photo a lot.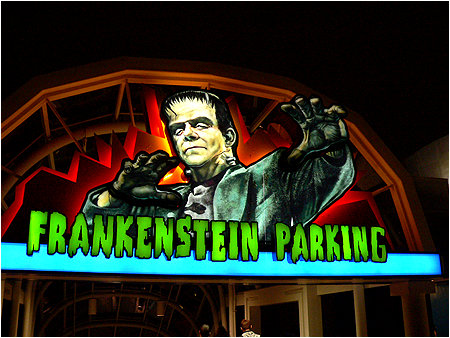 And so our night was about to come to an end as we headed back towards the Frankenstein parking lot...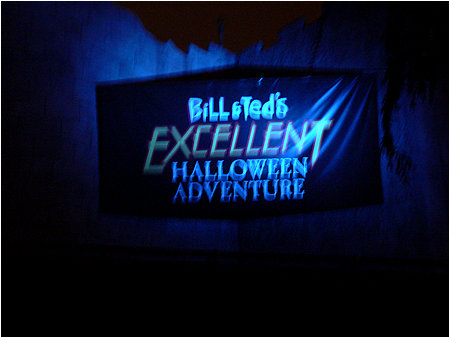 ...but WAIT! We had one last show to catch: Bill & Ted's Excellent Halloween Adventure!
And oh what a show it was as you're about to see:
*** CLICK HERE TO WATCH VIDEO ***
If that isn't the scariest thing you'll see this Halloween season, I honestly don't know what is.
Have any questions or comments about this piece?
Email -RoG-