by: -RoG-
...CONTINUED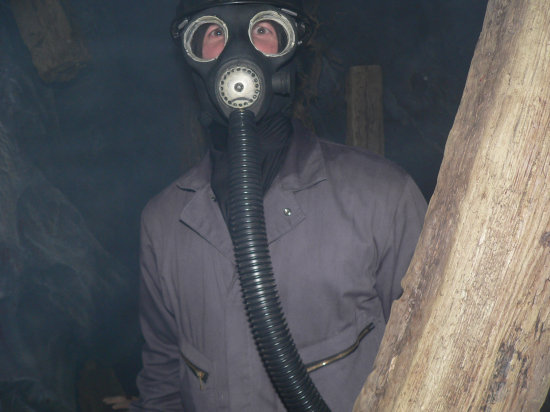 My Bloody Valentine! An odd choice of films to dedicate an entire maze to, but it was plenty o' fun.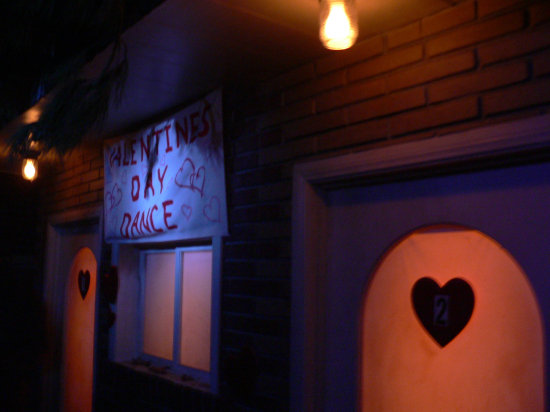 Recreation of the hotel from the movie.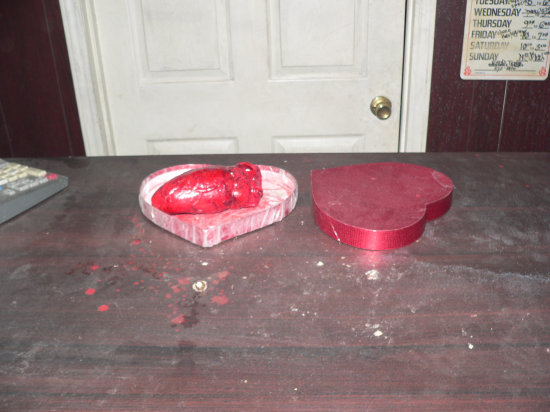 Awww look... a romantic Valentine's Day gift.

I guess somebody thought there was gold in her face, because that's where they were mining.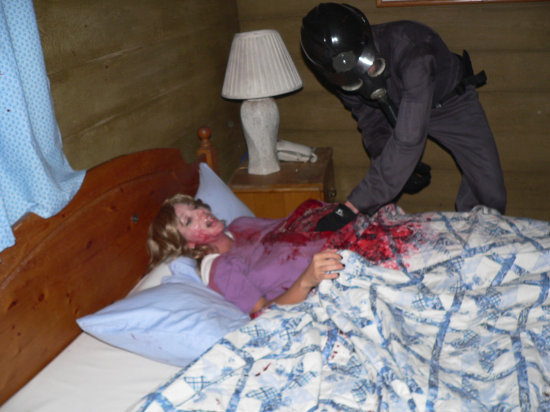 There are better ways to check for a pulse.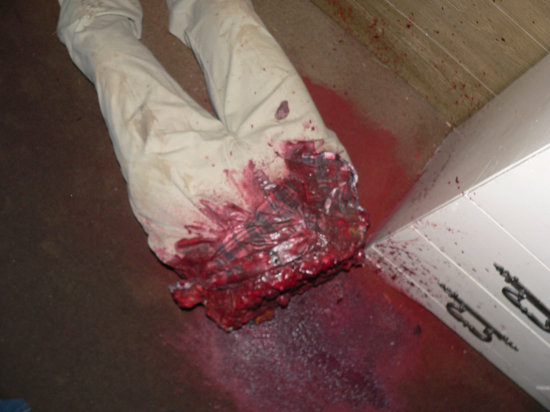 That's what you get for wearing khakis.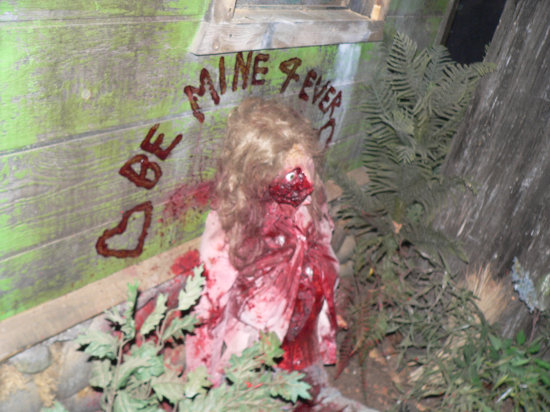 Love is such a beautiful thing.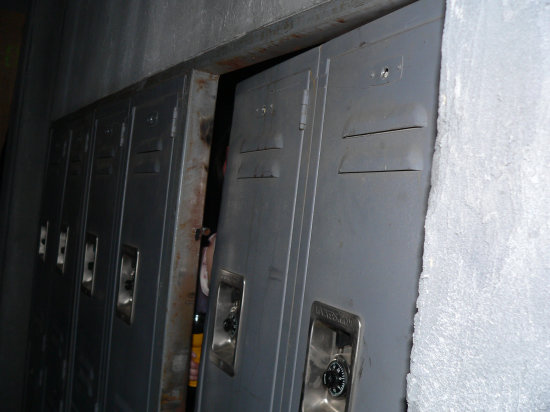 I guess somebody got stuffed inside the locker. Probably a NERRRRRRRRRRD!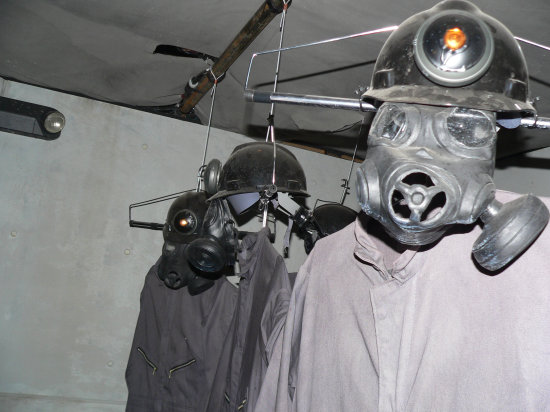 Sadly, the suits weren't take-home souvenirs.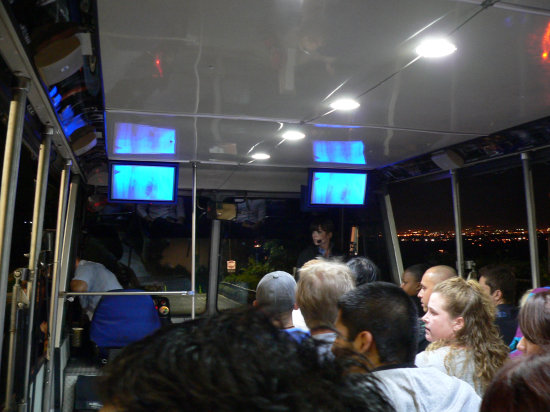 Next, we got on board for the tram terror ride.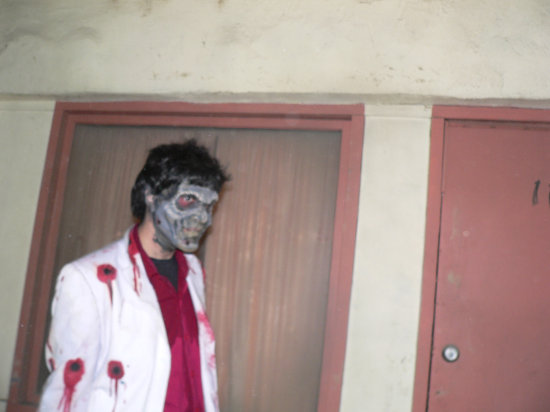 Zombie Scarface was in attendance at the Bates Motel once again.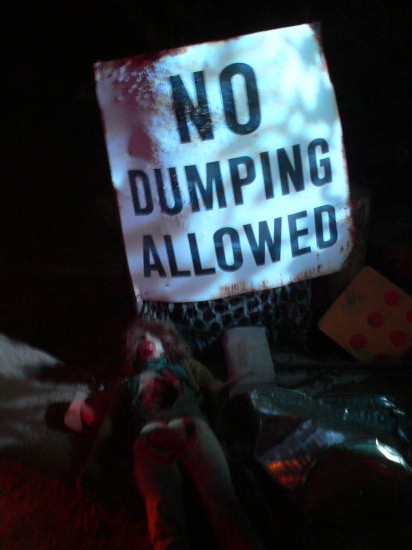 This is why learning to read is important.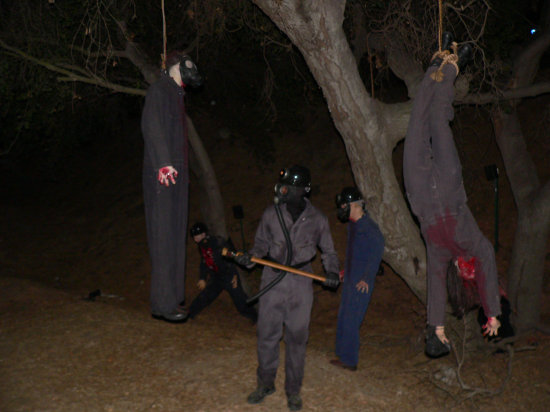 Apparently the one maze wasn't enough, because they also had some more My Bloody Valentine massacres out here.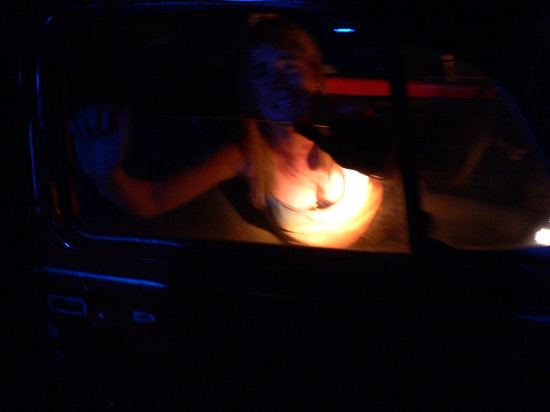 This lady couldn't get her car to start and was begging to be saved. Sorry ma'am, places to be.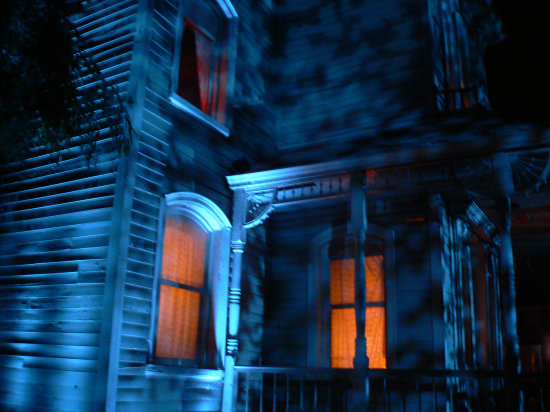 I'll never tire of seeing the original Psycho home, nor should anybody else.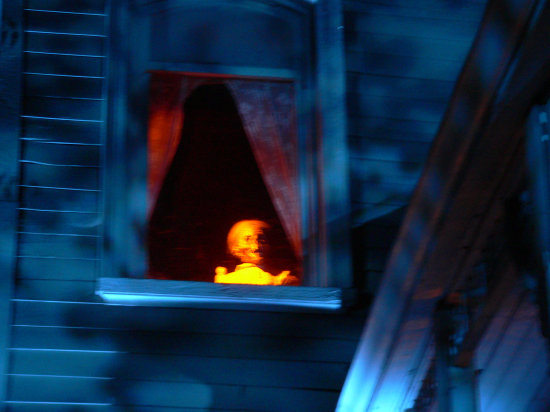 Look's like Norman's mother is still sitting pretty up in the window.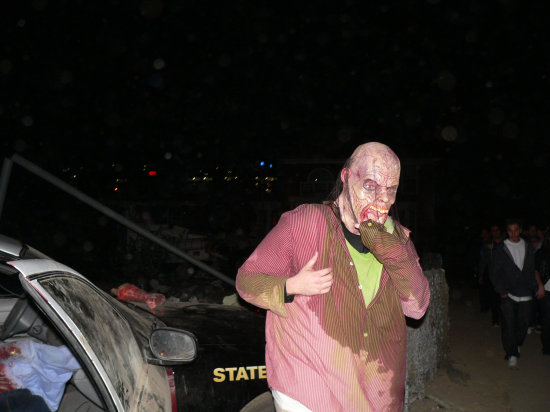 So what if he likes the taste of his own hand? Mind your business!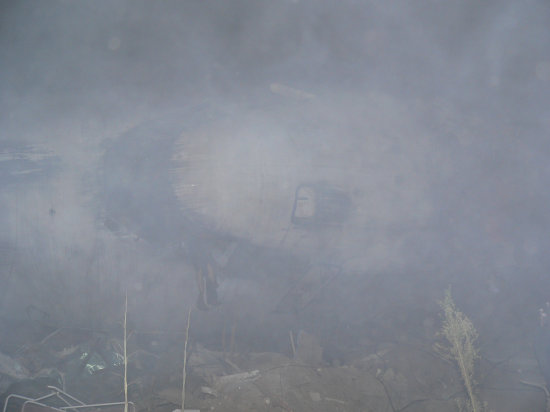 As you can see, some places had the fog machines blasting in full effect.

I wonder which one is a real person!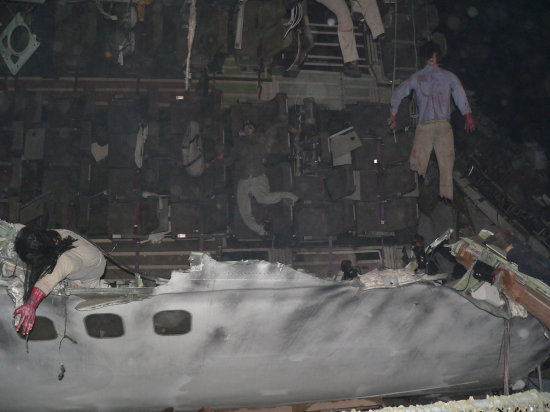 The War of the World plane crash site is turned into a bloody mess.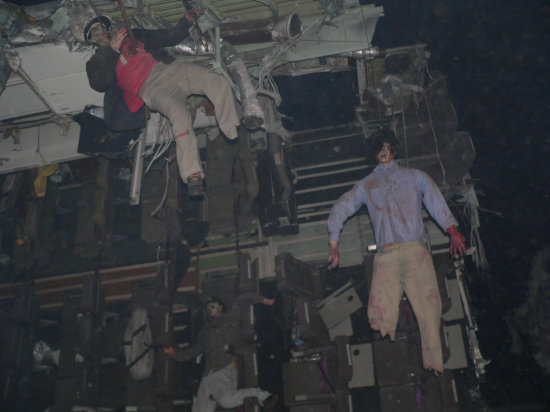 Yep, they flew the friendly skies!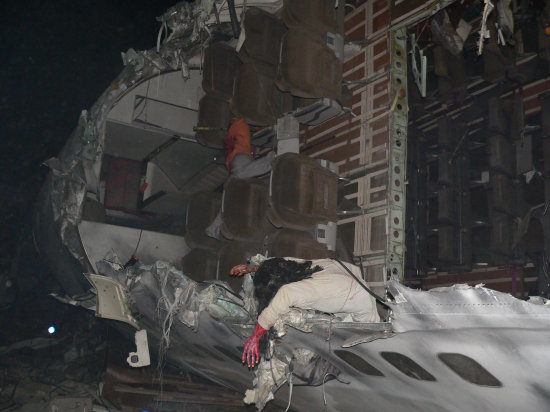 Let's at least hope their in-flight movie was entertaining.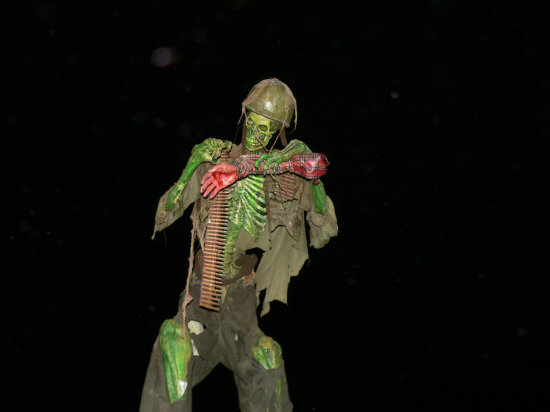 Skele-Soldiers are hungry for your flesh!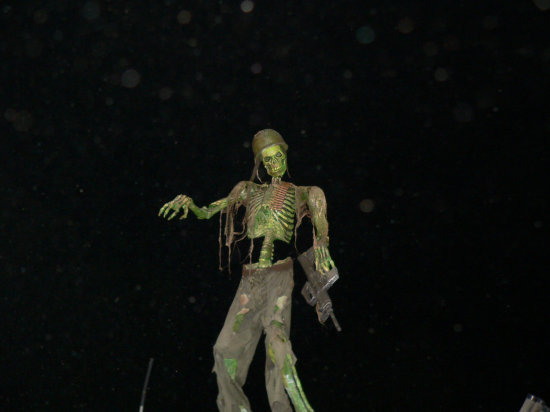 More skele-soldiers.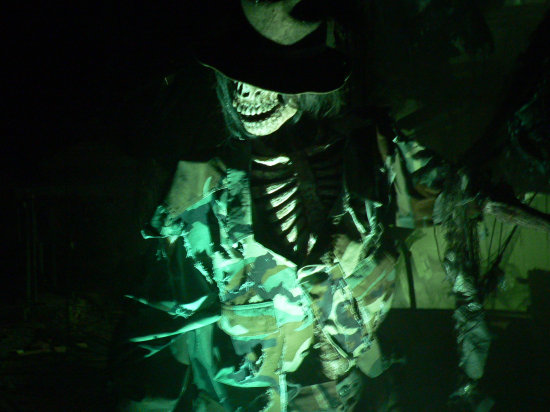 Yep. They're skeletons. They're soldiers. They're skele-soldiers. We get it.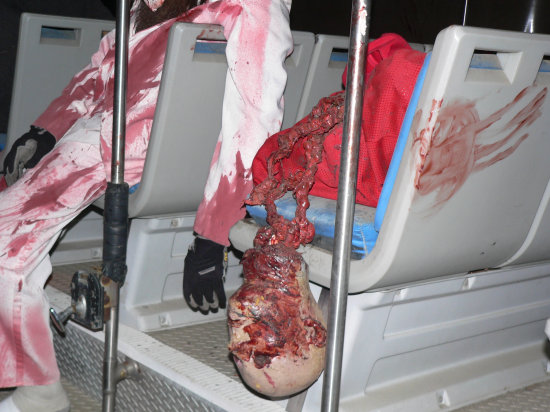 I don't think this is the same tram we rode down on.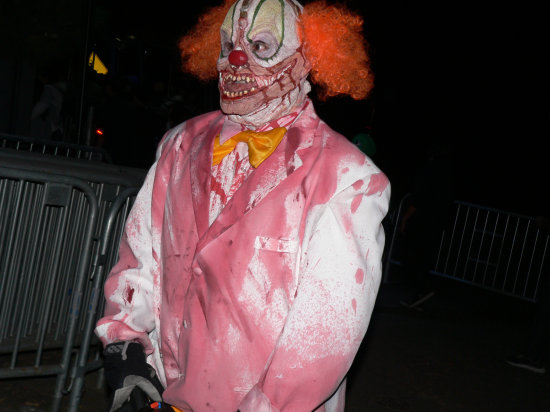 Lookin' good there, Bozo!
There's still more Halloween Horror fun to see!
Click here to continue onward to page 5!