by: -RoG-
...CONTINUED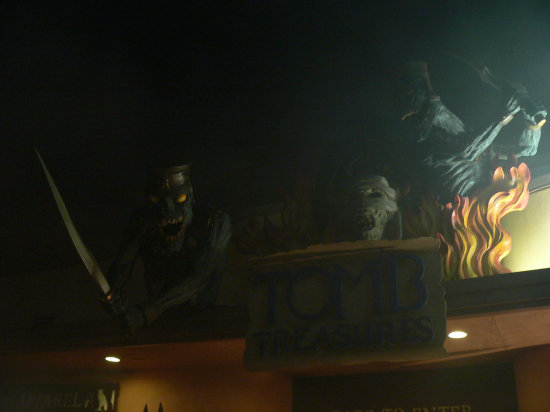 Tomb Treasures appear to be heavily guarded, so I'll pass.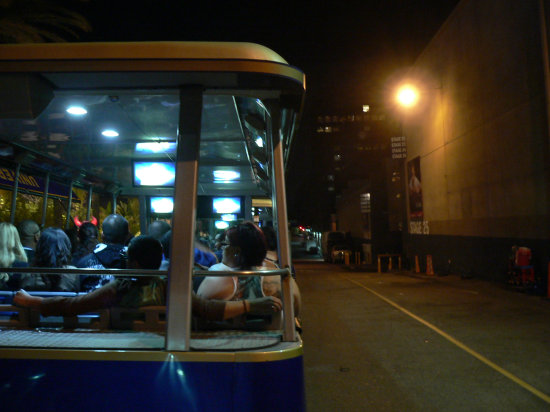 We hopped on this other tram to check out King Kong 3D, and were treated to about 20 solid minutes of commercials.
Total waste of time. King Kong 3D, I dub thee SPAM TRAM!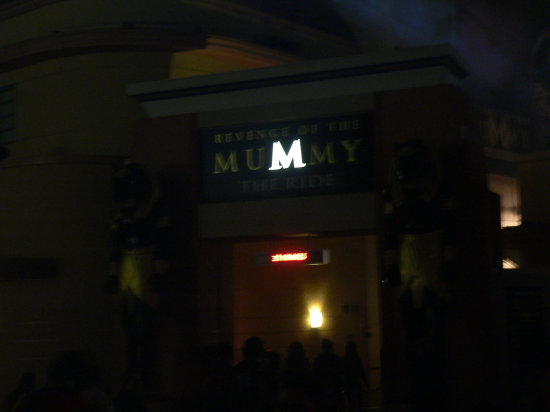 The indoor Mummy roller coaster never disappoints. Such a fun ride that I could go on 50 times in a single day.

Aw man, I totally should've asked Christopher Lloyd for some free chicken.

All aboard the Halloween Terror Tram! Meet your conductor, Chucky!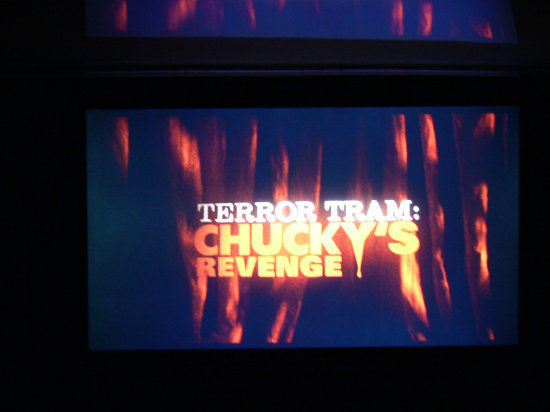 Chucky's Revenge!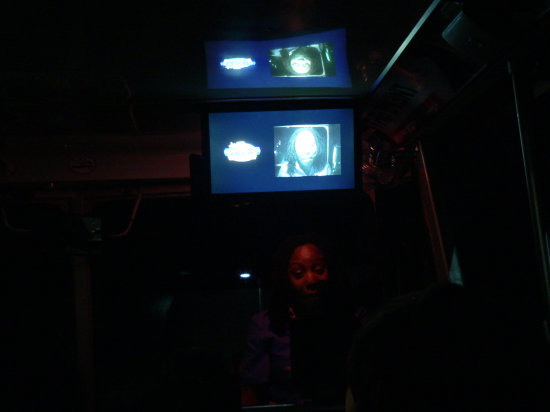 Our driver made plenty of wisecracks as she took us down to where all the chaos was about to begin.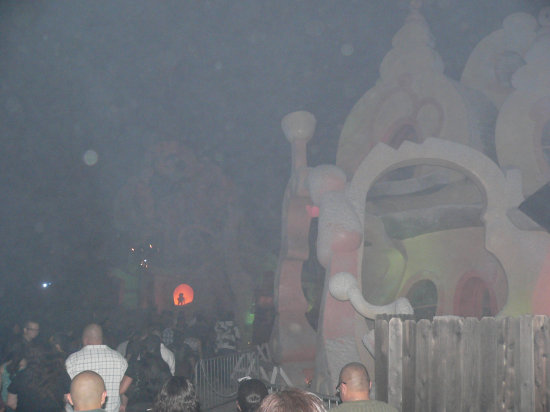 Welcome to Chuckyville. Population: Dwindling.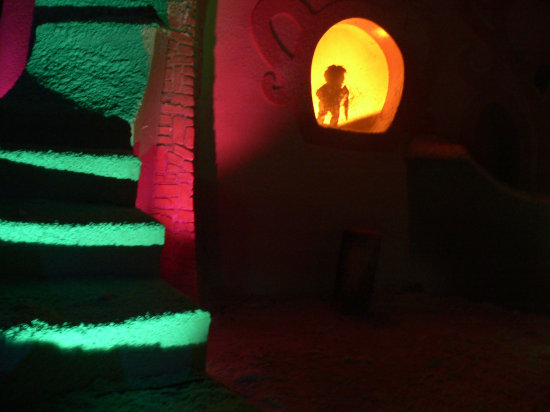 The C-man himself.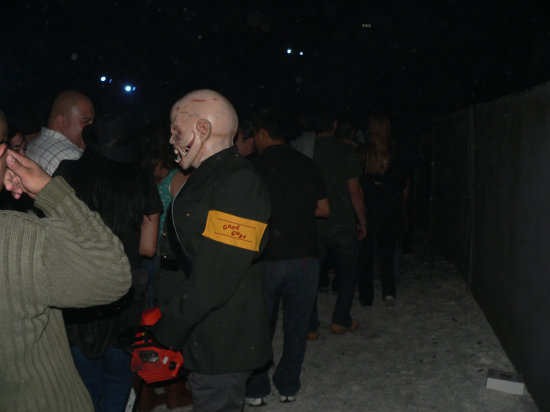 Good Guys from the toy factory were everywhere, making sure you had passes and trying to cut you up with chainsaws.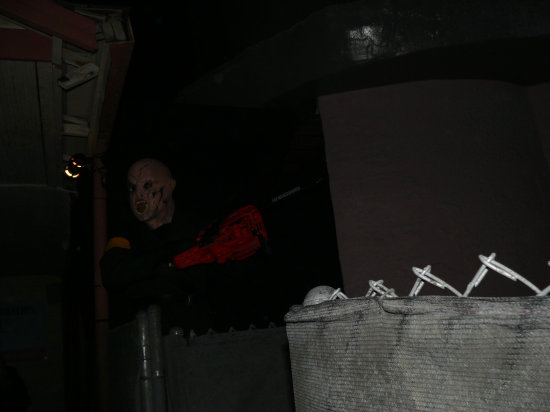 Peek-a-boo.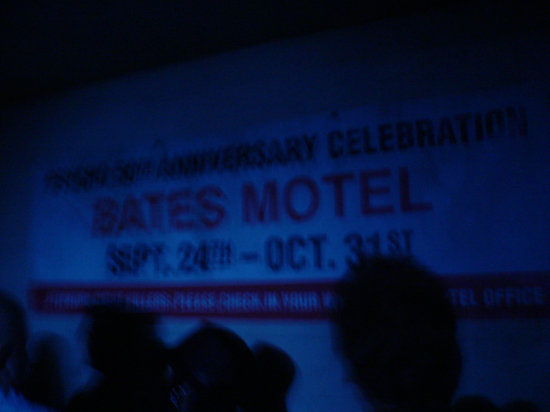 50th anniversary celebration of Psycho at the Bates Motel!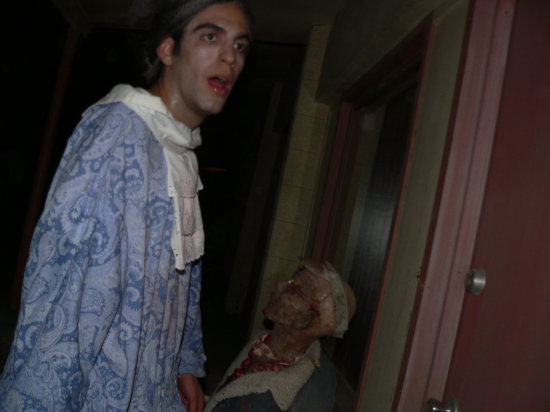 My, my, my Norman... you look pretty good for 50 years old.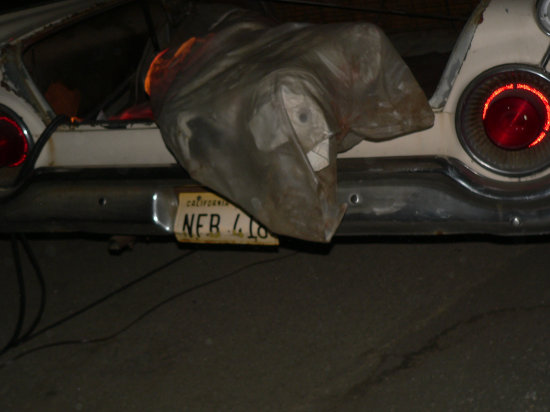 We're gonna need a bigger trunk.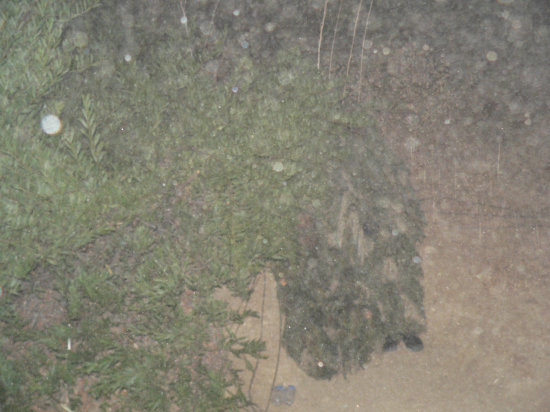 Camouflaged zombie fern person, they always manage to get at least a few people to scream.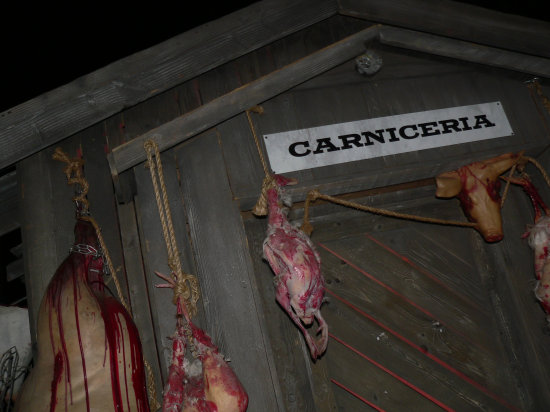 Mmm.. beefy!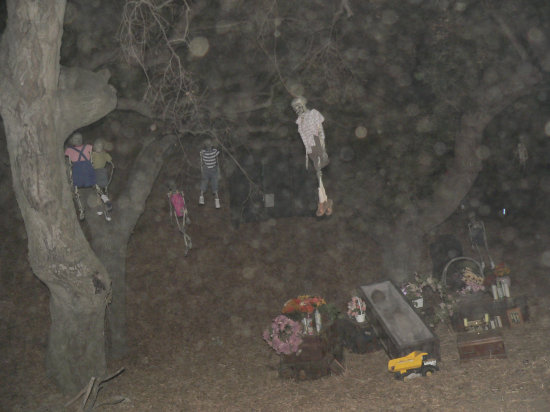 A small funeral area.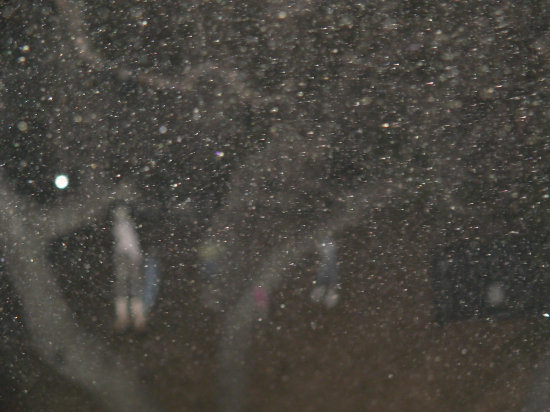 Wow, there sure were lots of particles floating in the air... and into my lungs.
*cough* *wheeze*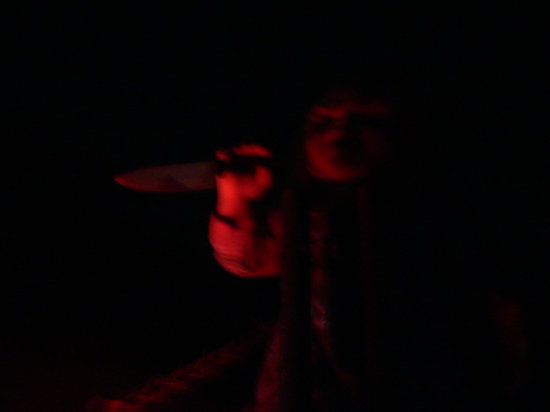 Thanks for pointing out which way to go, Chucky!

Good Guys sure could use a good car wash.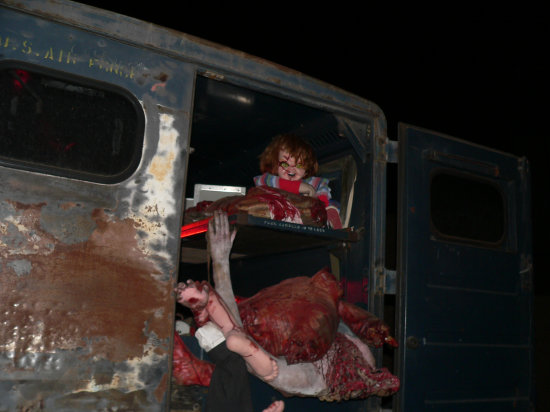 Ok, yeah, it definitely needs to be washed... inside and out.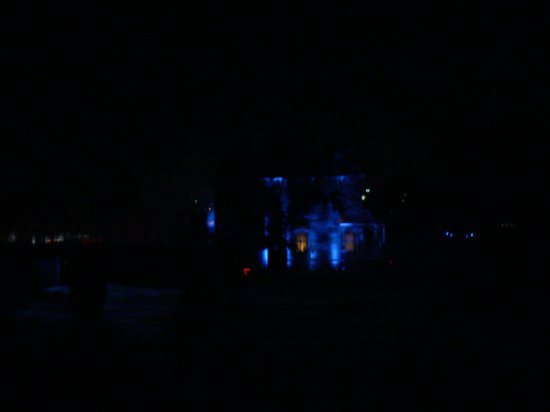 The infamous Psycho house glows on the horizon.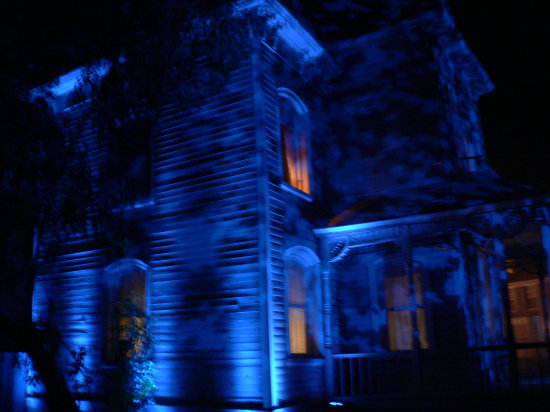 No Terror Tram trip is complete without walking past the Psycho house. May it stand for another fifty years and beyond!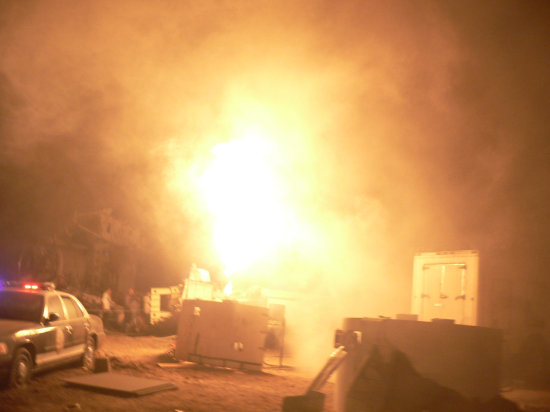 What, no marshmallows for us to toast?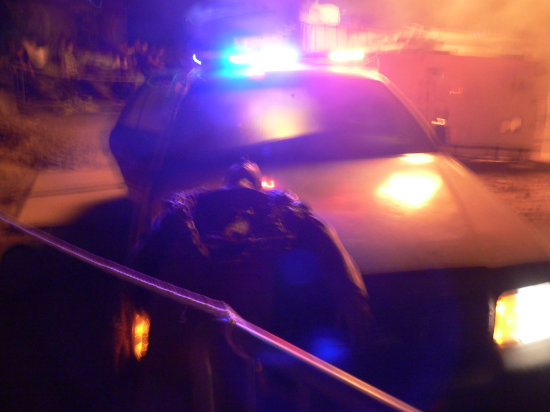 Nothing new here, just another cop sleeping on the job.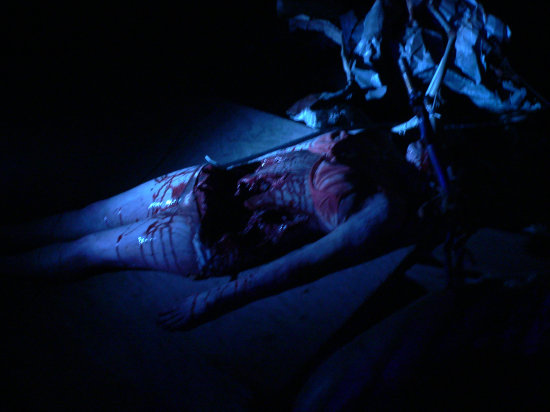 The dangers of liposuction.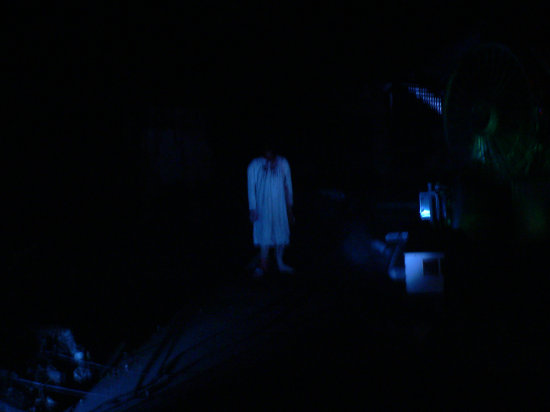 Walking around the hills of Los Angeles, headless in your nightgown, is a good way to get injured. Be more careful, lady!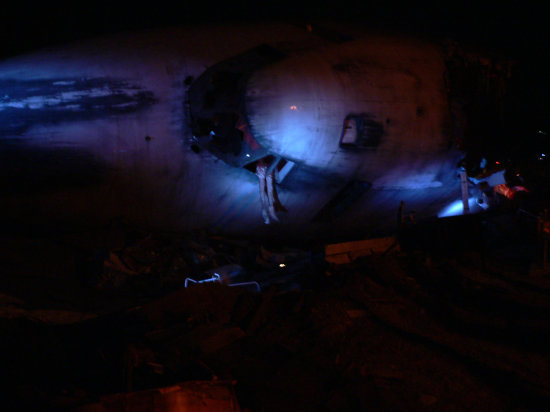 Crap, I bet this means there's gonna be a long delay on the runway.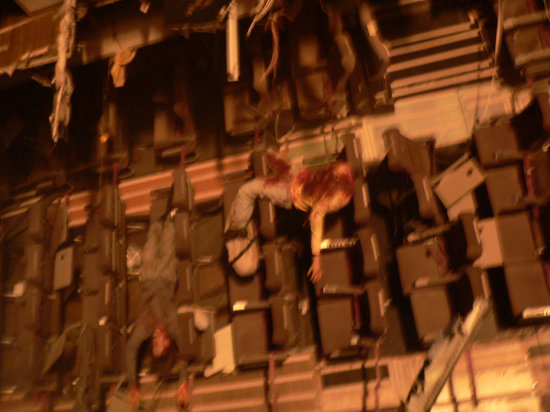 Wow, the legroom on this airline is actually much better than most I've flown on before.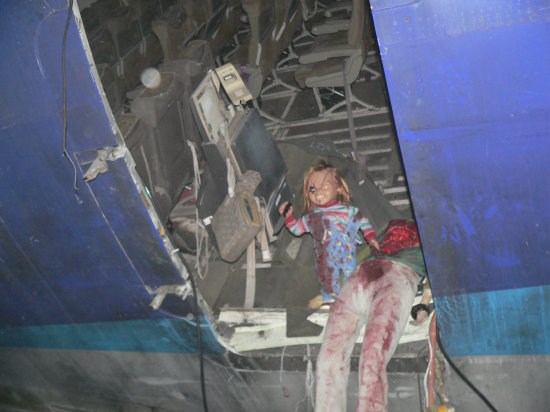 Oh, so you're telling me ALL this damage was done by one little doll? Sure, I'll buy that.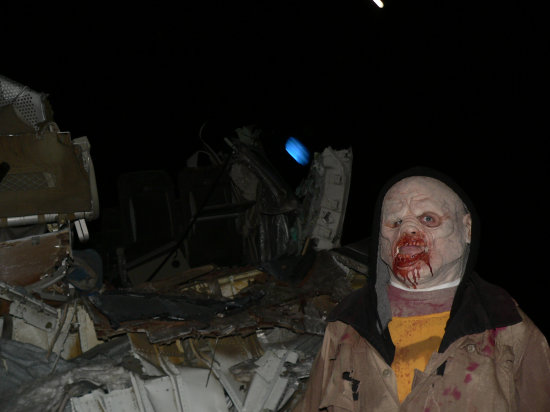 Word up, Good Guy!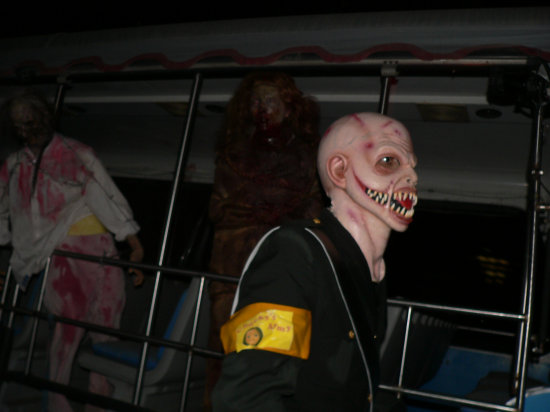 Loading up the Terror Tram with the latest victims.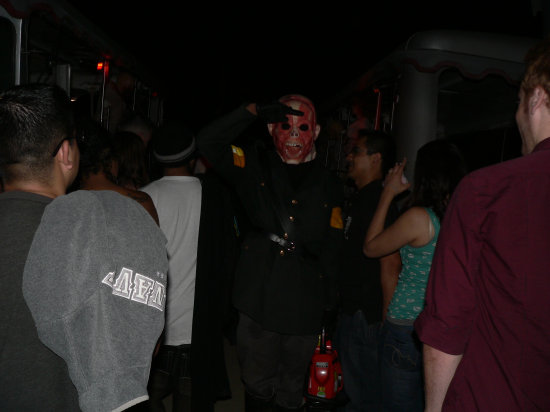 I salute you too, sir!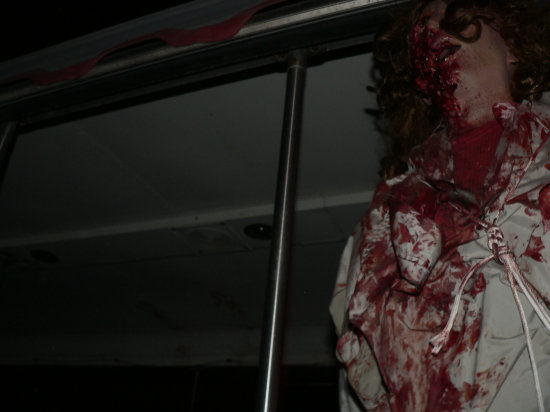 Bloody good times, indeed!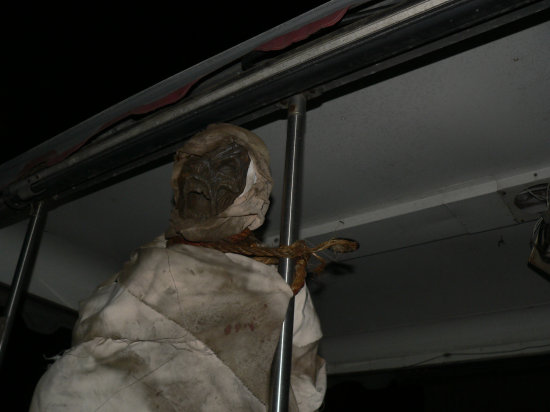 Eh, I guess it's about as safe as wearing a seatbelt.
There's still more Halloween Horror fun to see!
Click here to continue onward to page 5!