by: -RoG-
...CONTINUED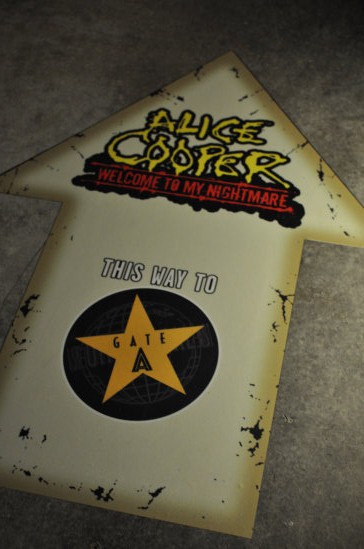 Heading towards the next maze that piqued our curiosity... Alice Cooper: Welcome To My Nightmare.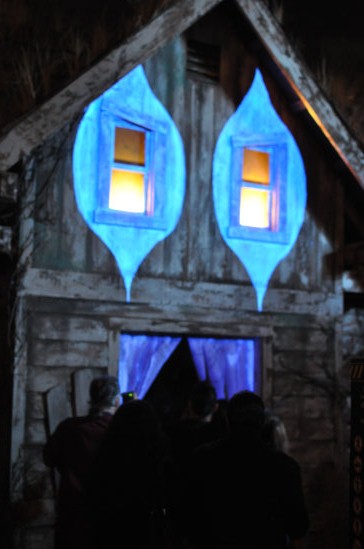 Watching the Alice's house swallow people whole.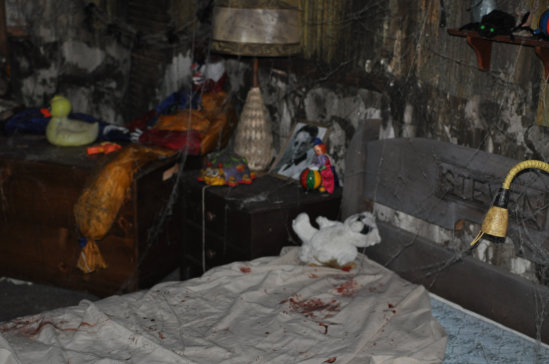 Hmm, like the room of your average Hot Topic shopper.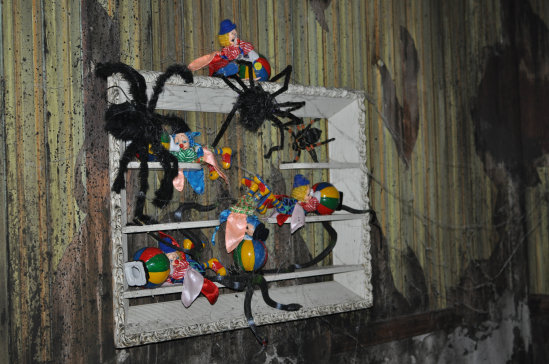 Spiders and clowns are the new cowboys and indians.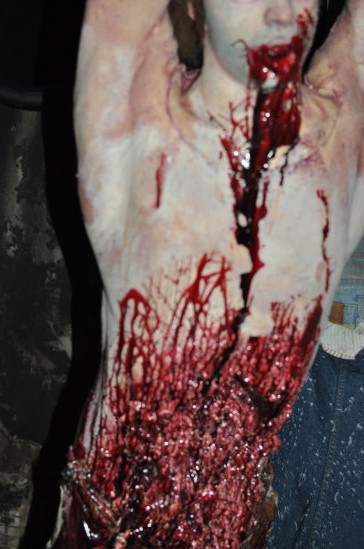 Anybody have some Bactine?

I think this is supposed to be some deep statement about how having babies will drain your bank account.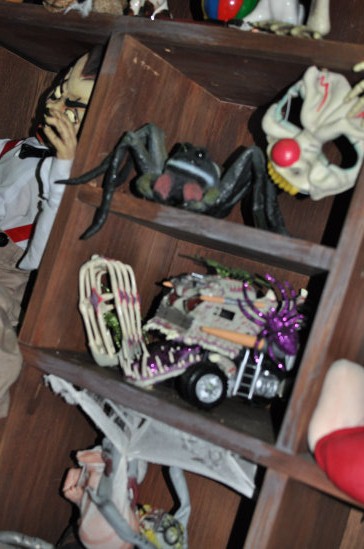 Toys used to be so much better.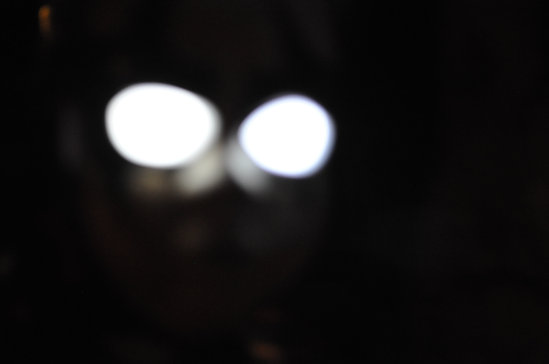 This was a creepy room where everything was dark and all you could see were the illuminated eyes of pale dolls.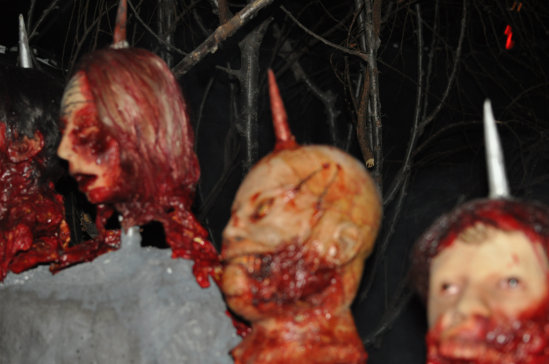 Headbangers no doubt waiting for Alice Cooper to take the stage.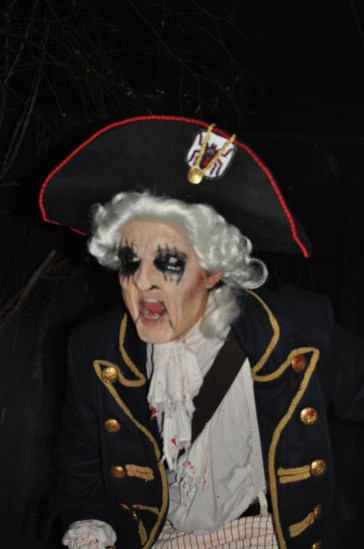 The dread pirate Cooper?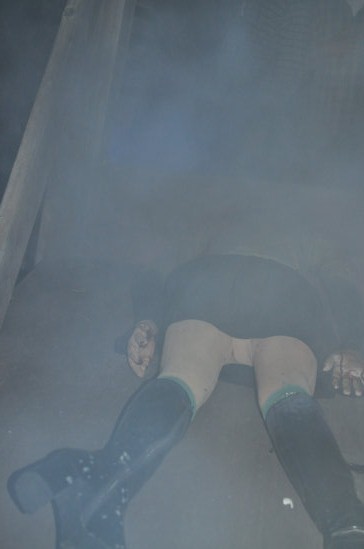 Wait... are we in a Halloween haunt maze or a frat house?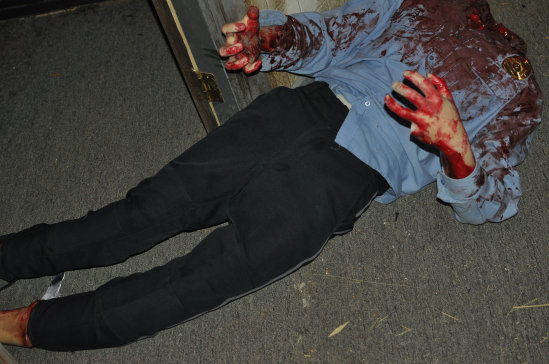 Okay, it's a haunt. Whew.

Bloody stripper nurse?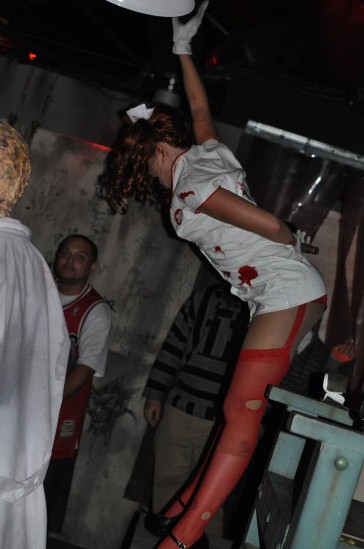 Sure, why not. At the very least, she's in better condition than the doctor...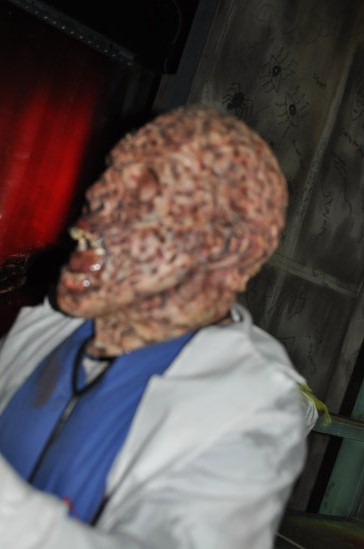 ...seriously.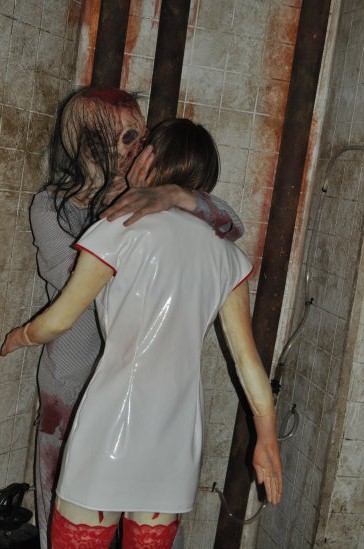 I felt bad interrupting this zombie's makeout session.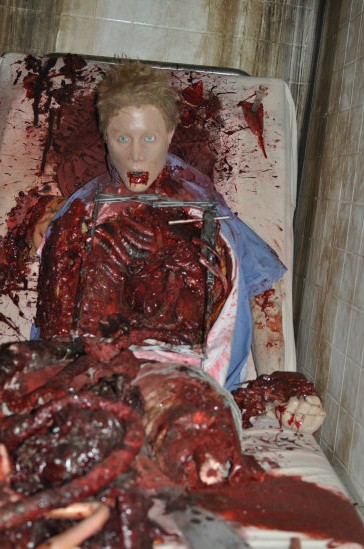 Nurse, when you're done stripping, you may want to check in on this patient.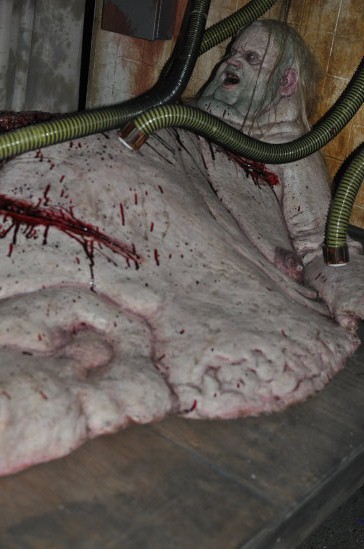 A liposuction procedure gone horribly awry.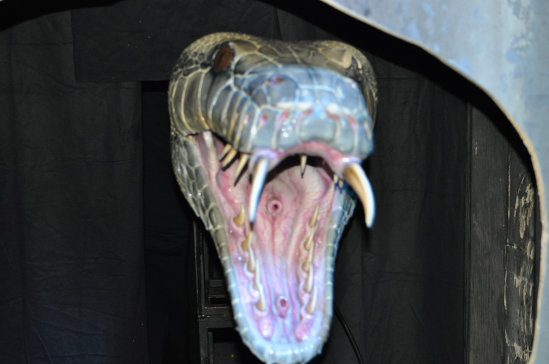 Ssssssssssnake!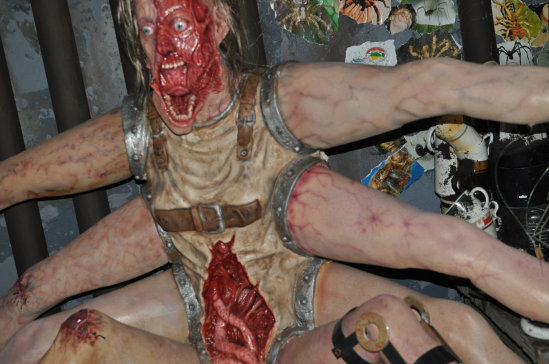 Now THIS is how you make a real Human Centipede!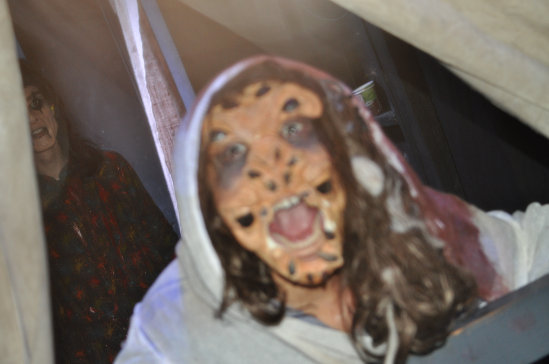 Yeah... I'd be freaked out if somebody put chocolate chip cookie dough all over my face too.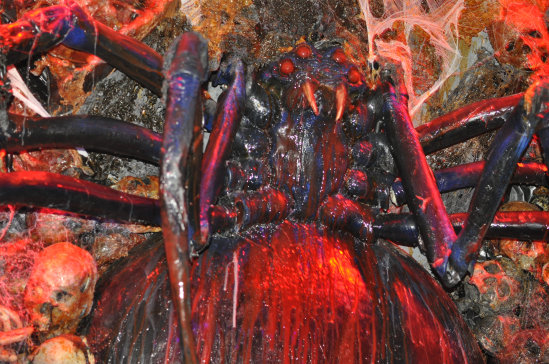 This badass giant spider was hungry for more pedestrians.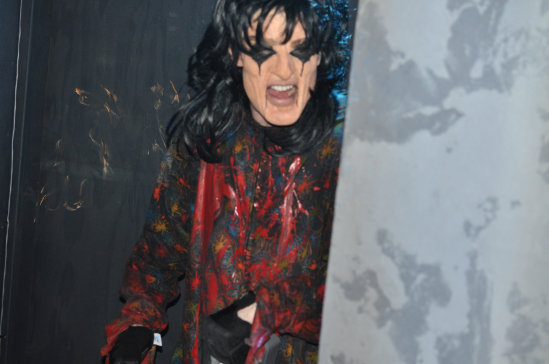 Alice Cooper was at the end of the maze to send us off into the night to even more horrific sights...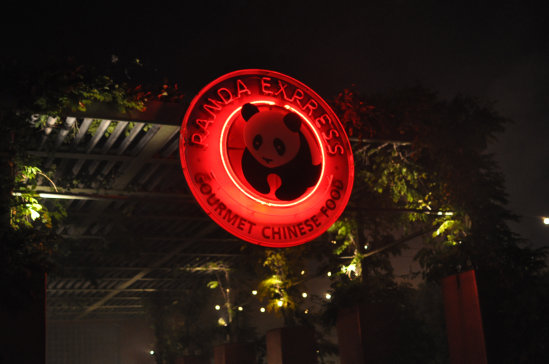 ... like this scary Panda Express sign! AHHHHHHHH!!!!!!!!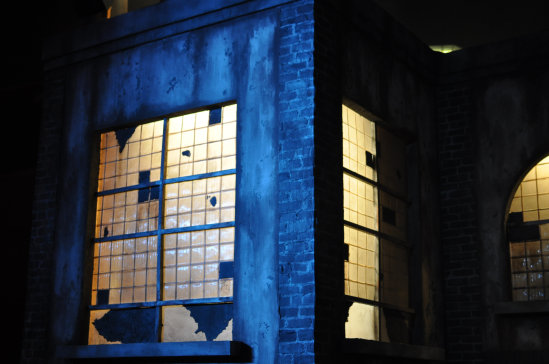 An abandoned factory or start of the Hostel: Hunting Season maze?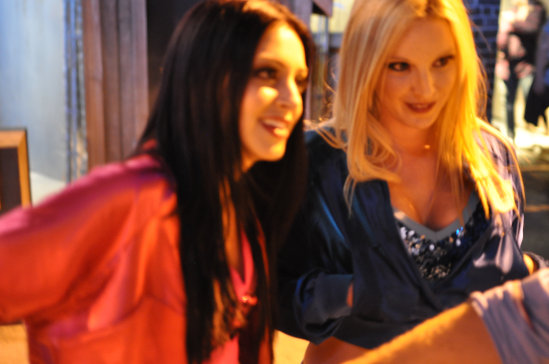 Slovakian ladies of the night try to entice you to enter the Hostel maze.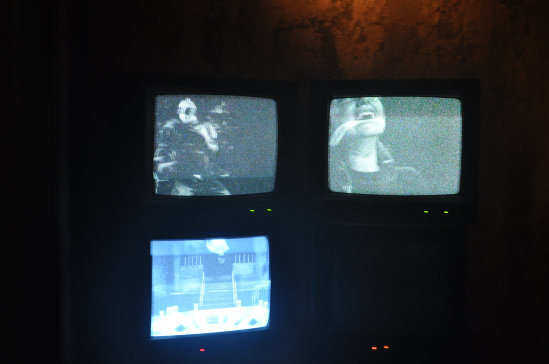 When you enter the maze, you see security cameras capturing all the family friendly things taking place inside.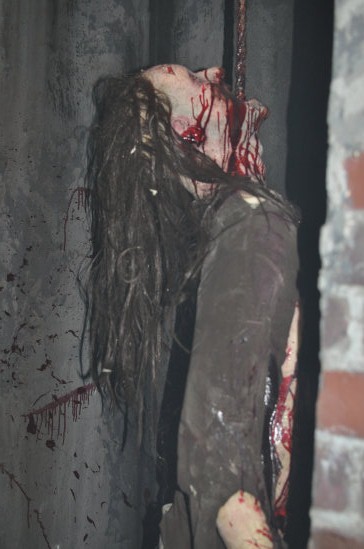 See? It's not all bad... they can help you improve your posture!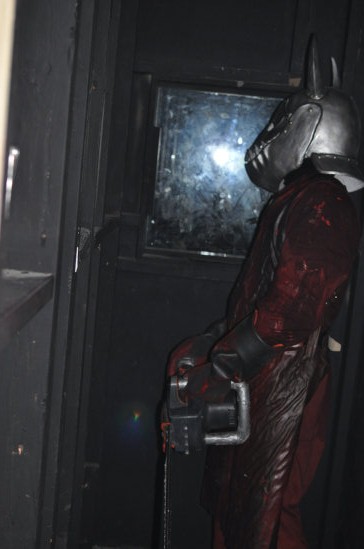 He has a chainsaw... I don't think he needs to wait for somebody to unlock the door.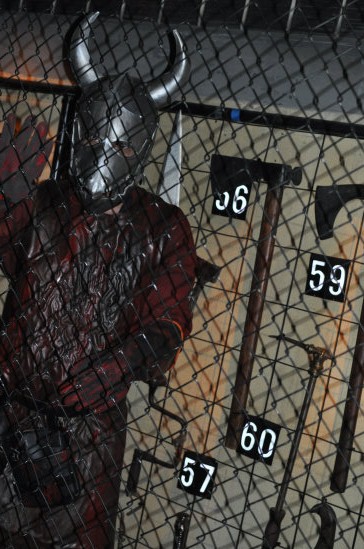 Choose thy weapon.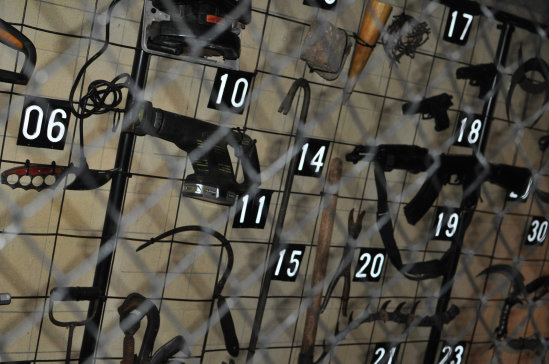 What, no throwing stars? Pfft.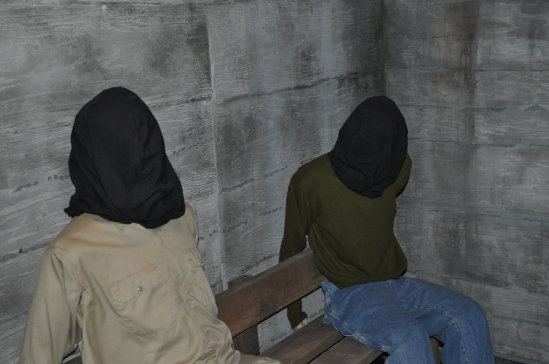 Don't worry you two, I'm sure your turn is coming up soon.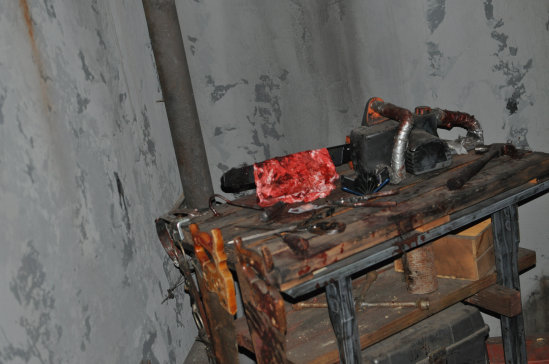 Is it too much to ask for a clean rag to wipe off my chainsaw with?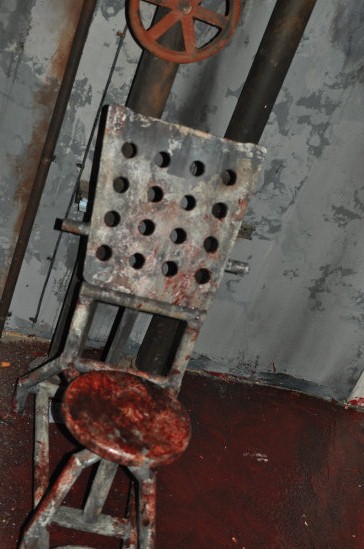 I know this is where people get tortured 'n all, but do you have to sit
them in the most uncomfortable looking chairs in the world too?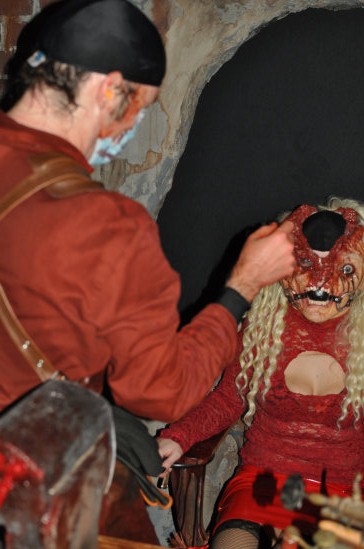 A few stitches and she'll be feeling as right as rain.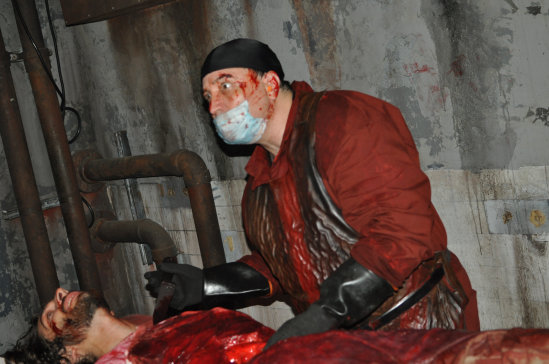 Excuse me sir, but this does not look like a sterile environment for a surgical procedure!
I'd like to speak with your supervisor.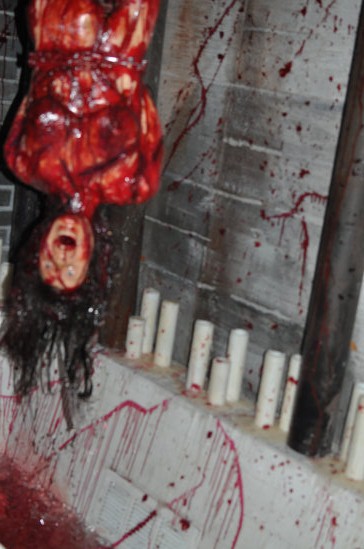 This bathtub scene would be adorable with the simple addition of a rubber ducky.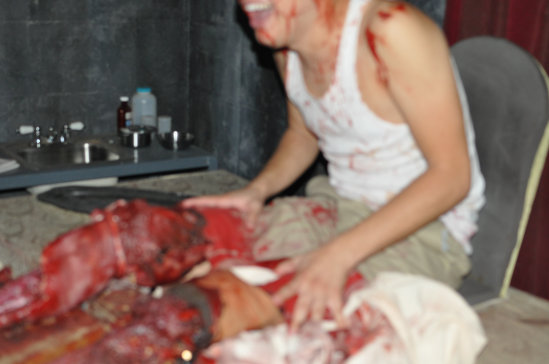 So you won't be able to wear shorts without grossing people out... it's not the end of the world, buddy.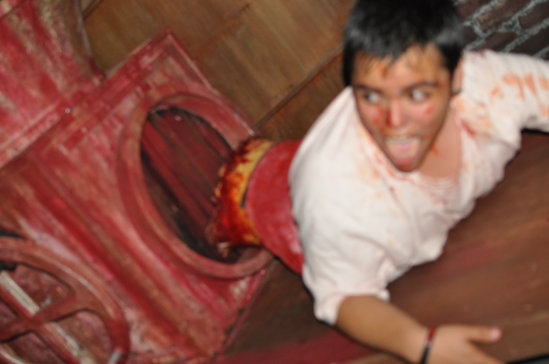 Into the meat grinder you go!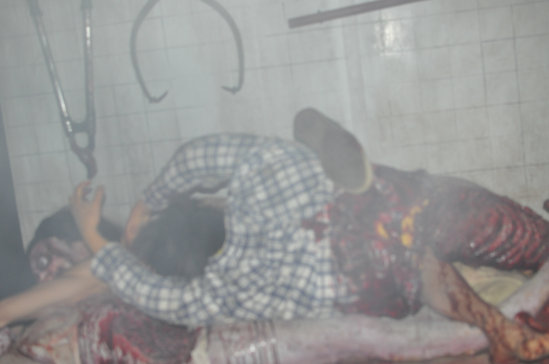 Looks like we've arrived at the discount body parts emporium!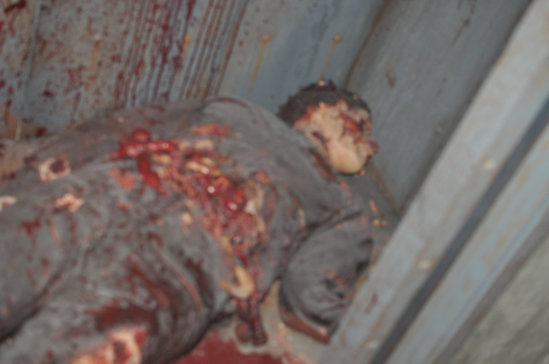 Yet another employee sleeping on the job. Release the hounds!
There's still more Halloween Horror fun to see!
Click here to continue onward to page 3!