by: -RoG-
...CONTINUED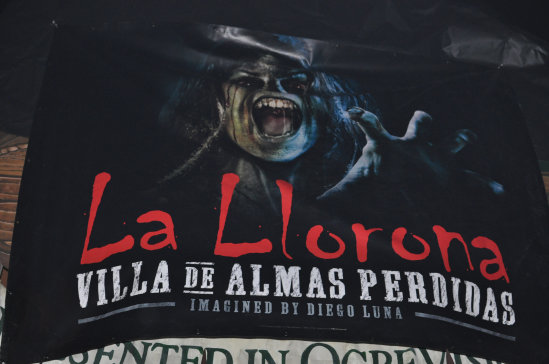 La Llorona: Villa de Almas Perdidas. Finally, La Llorona gets turned into a full maze at Halloween Horror Nights!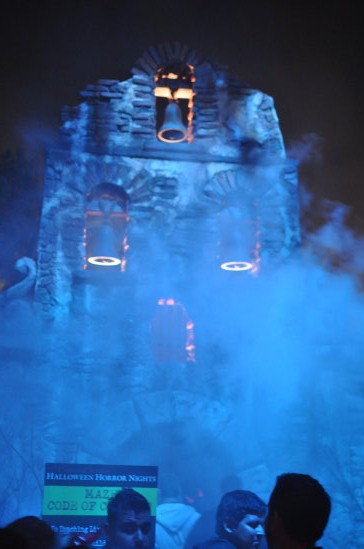 From the very start, it was obvious that La Llorona was gonna be a fun one.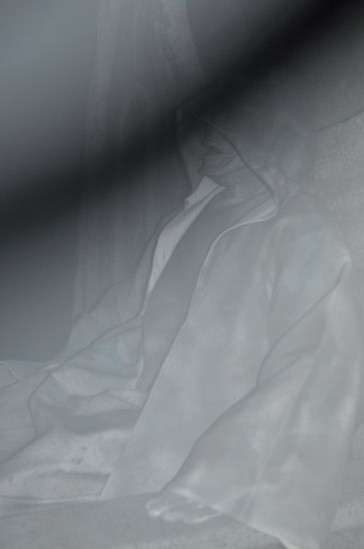 He's either napping or had all of the blood drained from his body. No need to check and find out which one it is.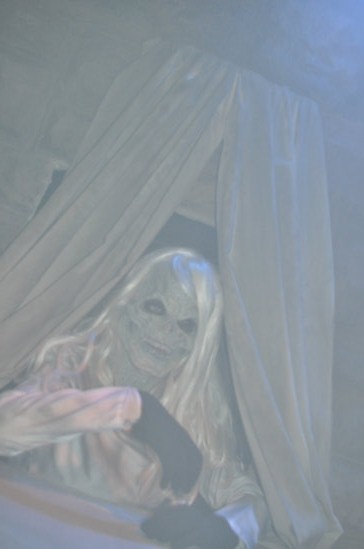 She wears those gloves because she spends her days as a hand model.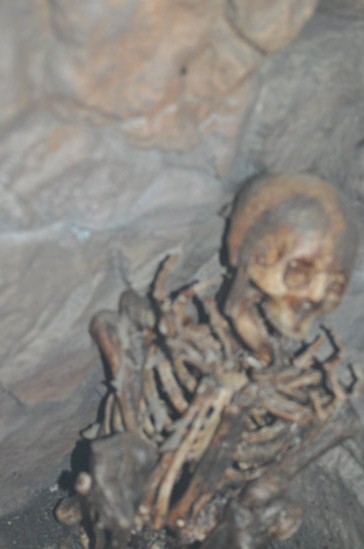 What's up, Mr. Bones?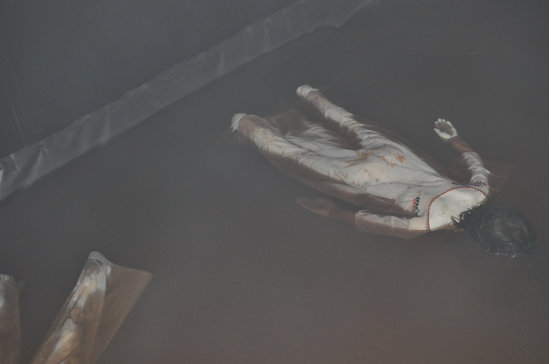 Easily one of the eeriest visuals of the entire evening was this room with floating bodies everywhere.

Looks like somebody escaped from their stable.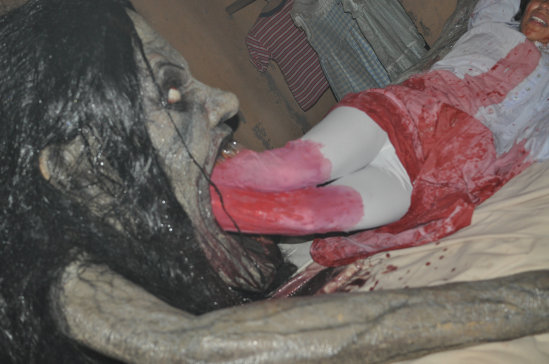 The maze ends with another absolutely fantastic visual...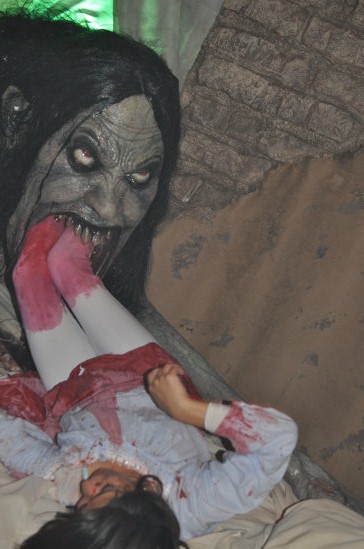 ...a girl struggling as La Llorona tries to swallow her whole!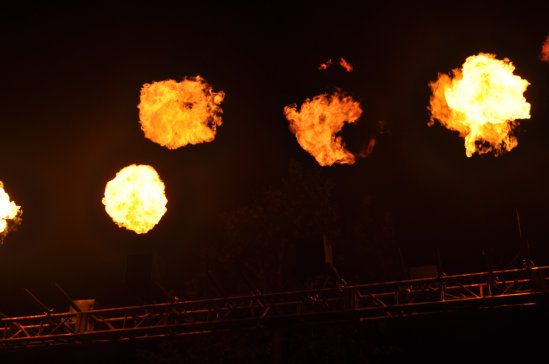 Halloween Horror Nights is never without fire, but they definitely could've had it bursting out more frequently this year.

Teenagers always get chased around by clowns with chainsaws.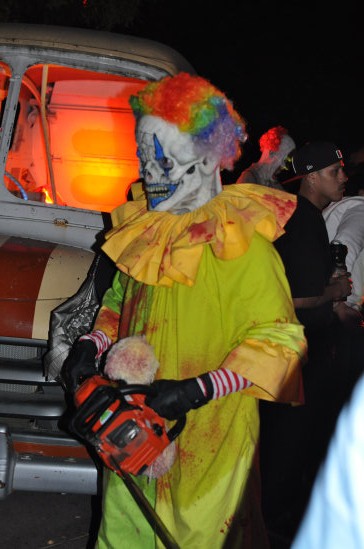 I could watch these guys chasing scared kids around all night long and never get tired of it.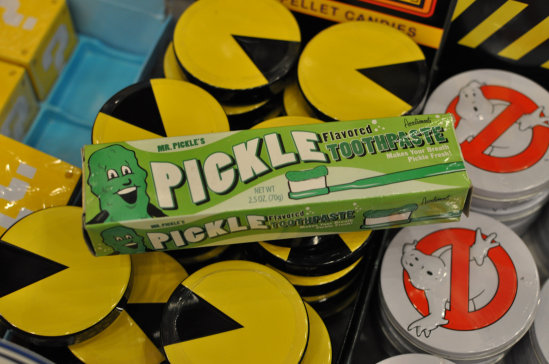 Remember to brush your teeth after eating all that Halloween candy, kids!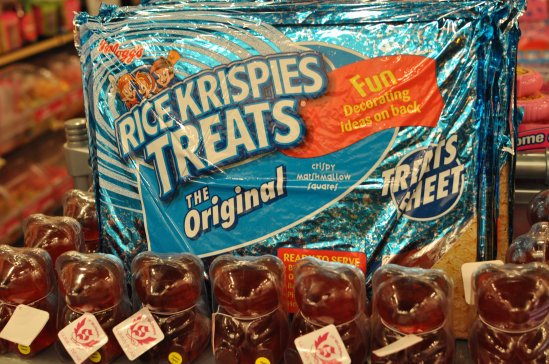 Of course, if you eat this giant Rice Krispies Treat, you'll probably need your stomach pumped before brushing your teeth.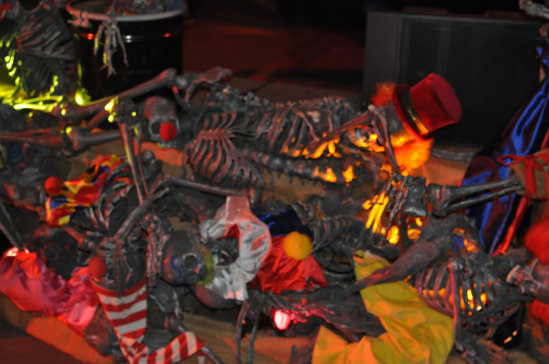 Looks like some clowns didn't make the cut when they tried out for this carnival of carnage.

An original production miniature from The Munsters!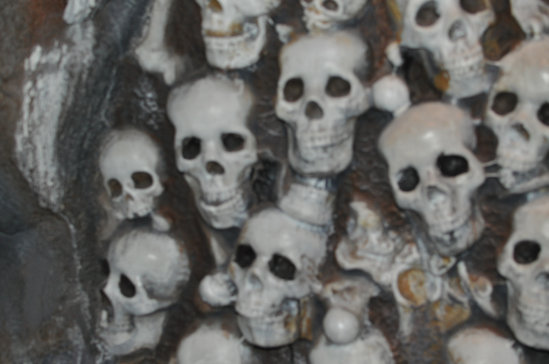 A wall o' skulls was a fitting way to start off our next maze - The Wolfman: The Curse of Talbot Hall.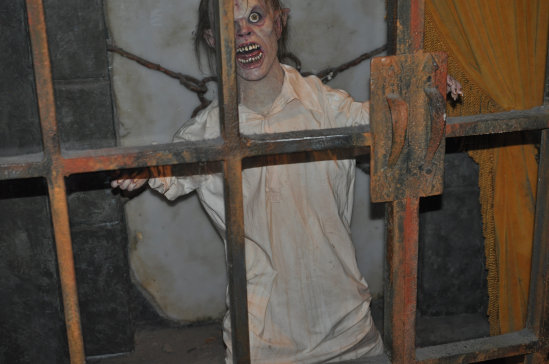 I don't know why he's so angry... he's clearly skinny enough to slip through those bars.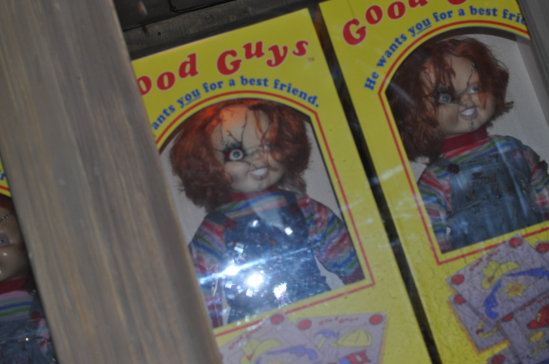 Good Guys dolls want you for a best friend 'til the end!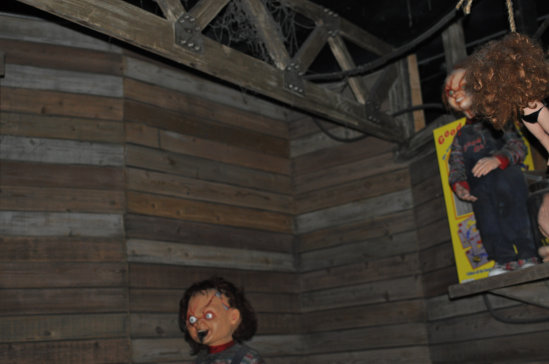 Chucky was still popping up to greet us.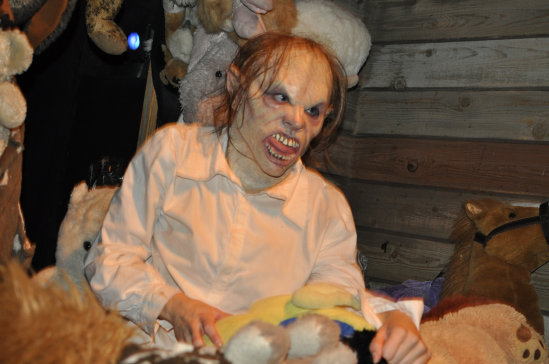 Pajamas make everything less scary.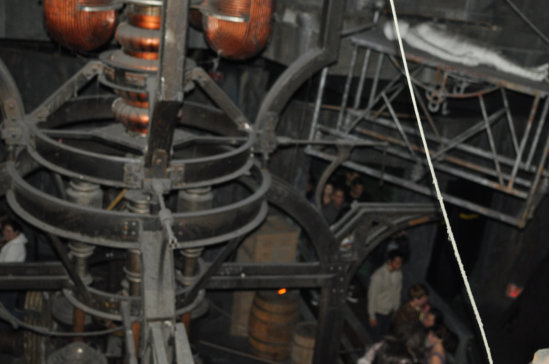 One of the best views in the park is looking down on this classic
mad scientist lab as people get scared by the Wolfman down below.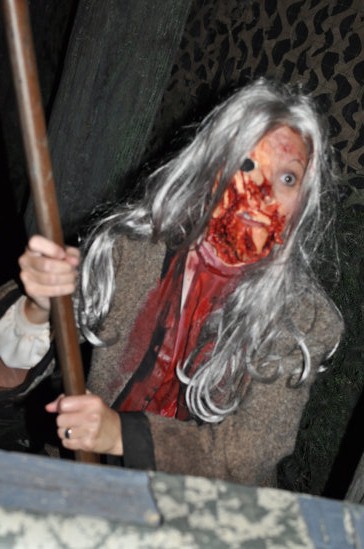 Sorry fellas... see that ring on her finger? She's spoken for.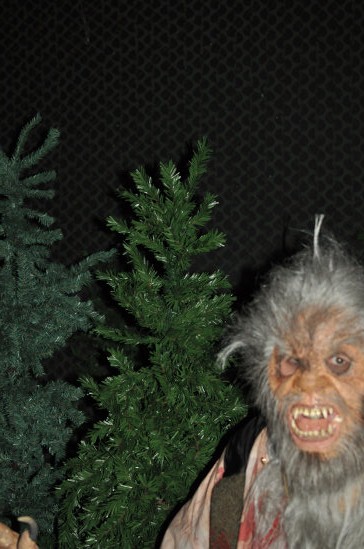 Wolfman guards his pine trees with rage. Raaaaaaaaaage!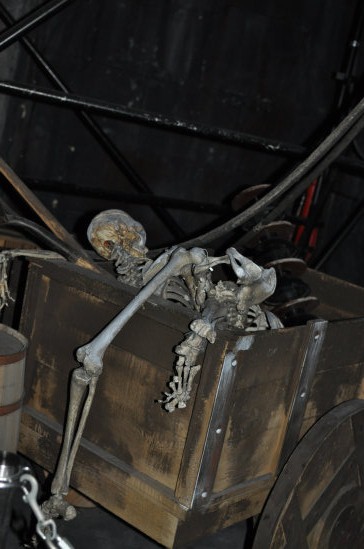 Roll them bones!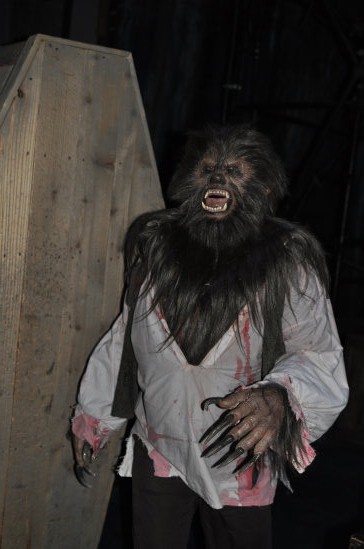 He'll sell you the finest hand-carved coffin money can buy... and then he'll put you in it.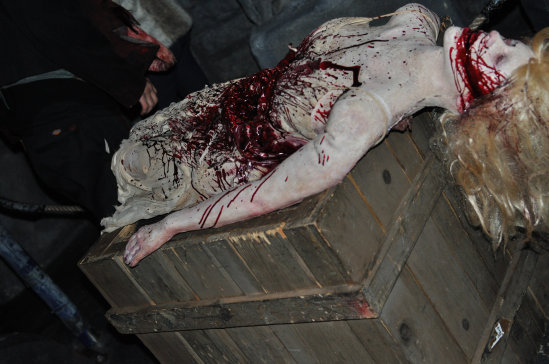 Love is a battlefield.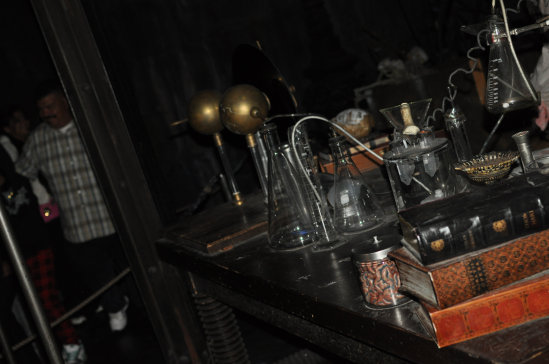 Where monsters are made.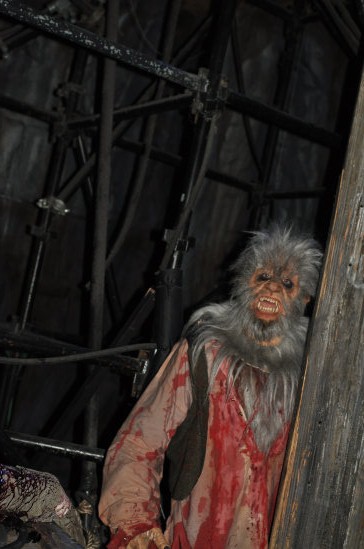 Whatchoo lookin at?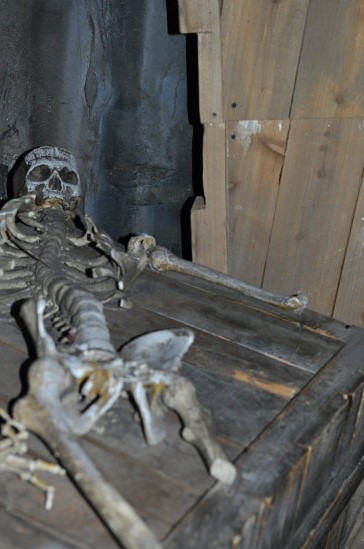 Act now! Operators are standing by and ready to ship human remains straight to your door!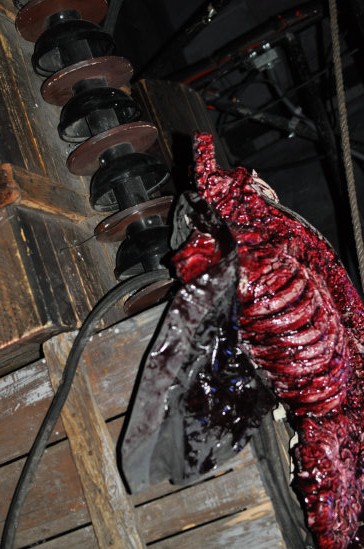 Somebody's not going to have any room for dessert.
There's still more Halloween Horror fun to see!
Click here to continue onward to page 5!