by: -RoG-
...CONTINUED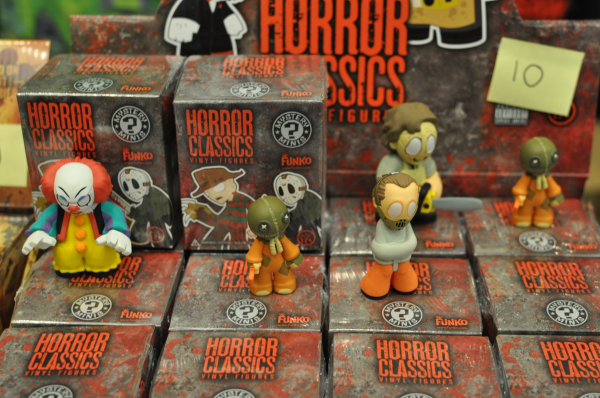 Horror Classics Mystery Minis... oh how I can't wait for a second series of these killer figures.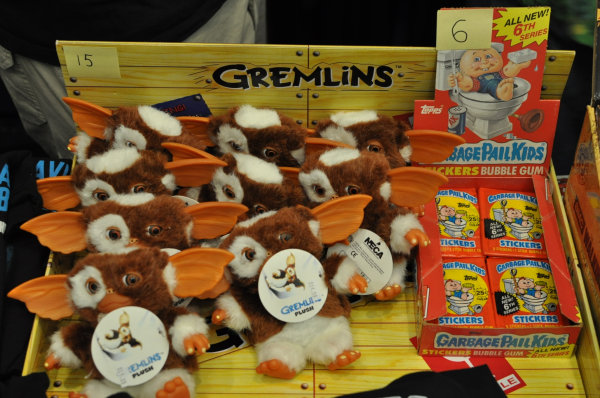 Gremlins and 6th series Garbage Pail Kids... together at long last? Sure, why not.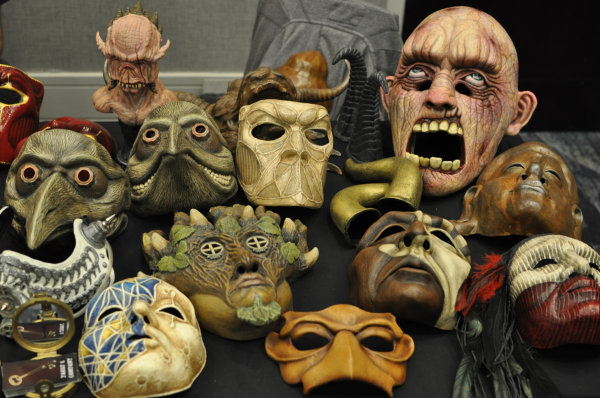 Loved these custom masks.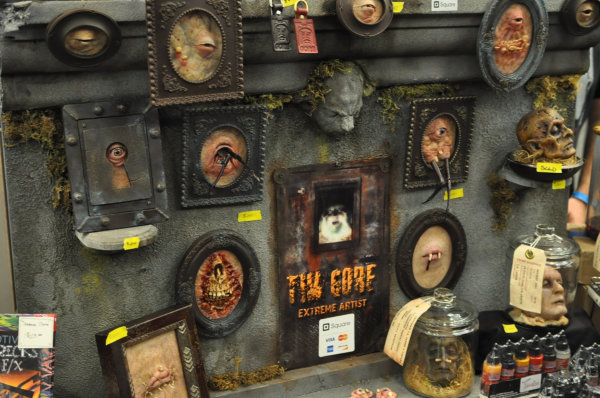 Tim Gore continues to put a smile on my face with his beautifully bizarre pieces.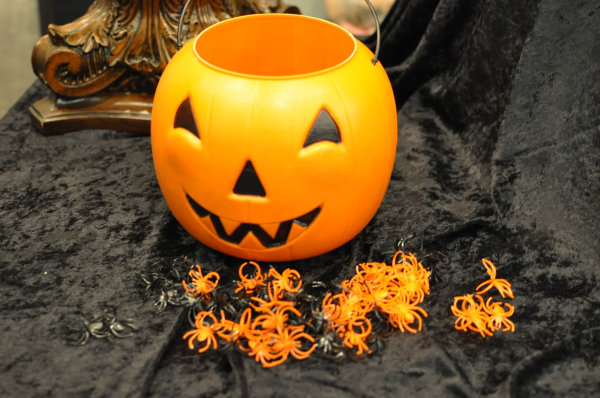 You can never go wrong with plastic pumpkin pails and spider rings.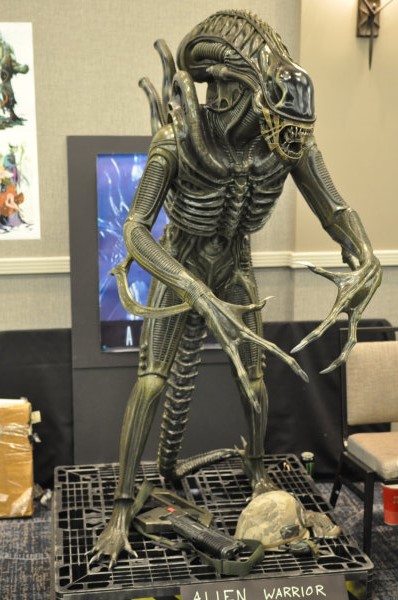 Everyone was stopping to snap some shots of this life-sized Xenomorph.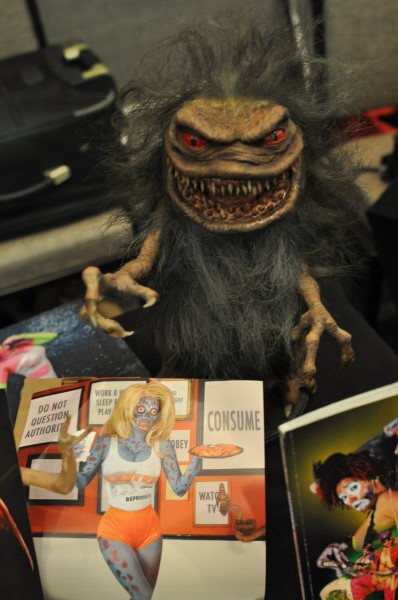 Critters and They Live? Works for me.

Channel 8 from Outer Space from the Chiodo Bros.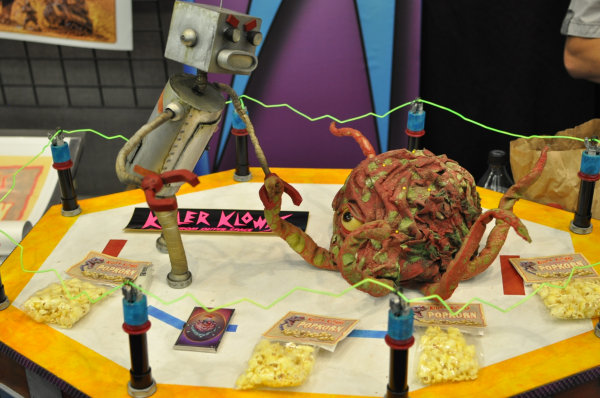 I haven't seen it yet, but if this robot vs. tentacle alien monster
wrestling match display is any indication, it's well worth looking into.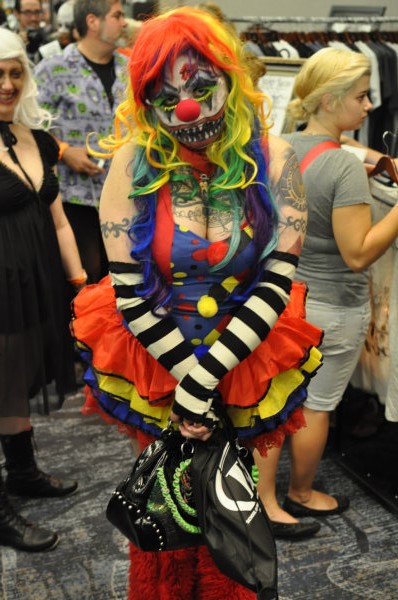 If you have kids, you'll be happy to know she's available for birthday parties.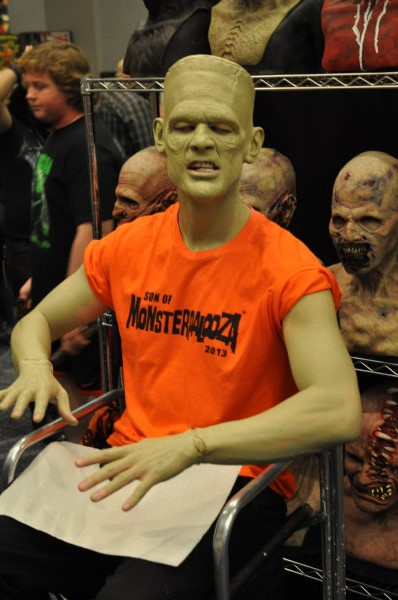 Frankenstein in process. Nice skin tone!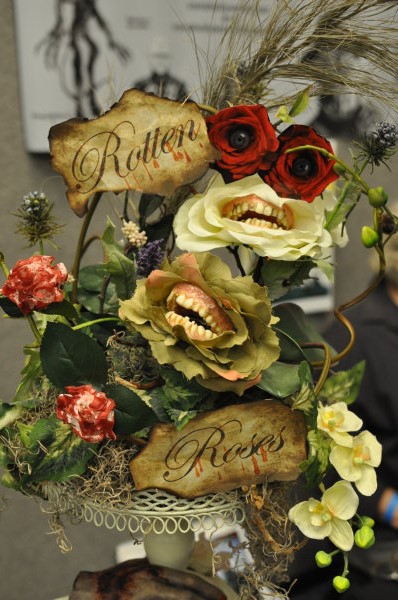 Finally, flowers I'd actually want to buy on Valentine's Day.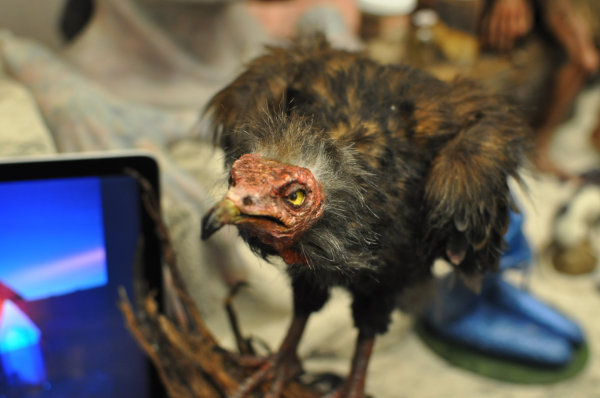 Bird is the word.

Saw this fella at ScareLA in the past, and it's seriously an incredibly well done animatronic when you see it in action.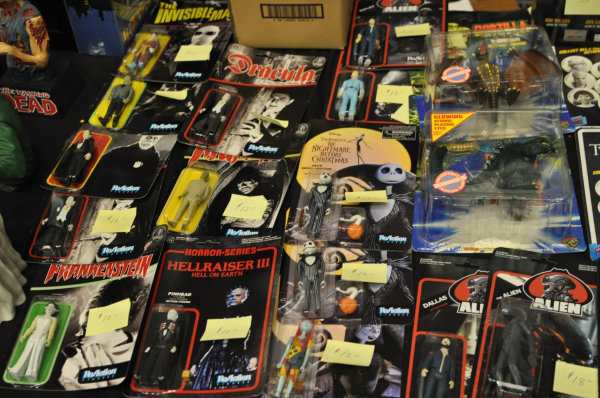 Yes, I want all of the ReAction horror figures. ALL OF THEM.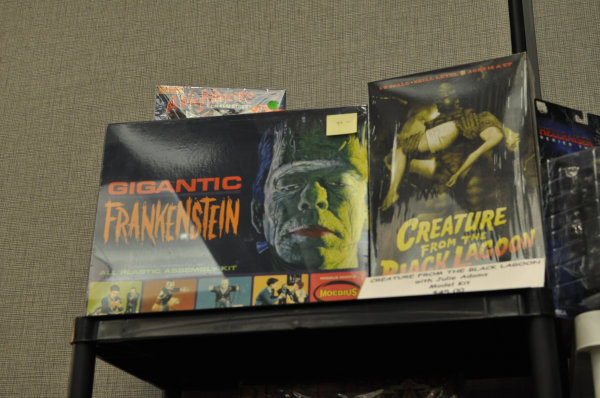 Gigantic Frankenstein is an absolute classic.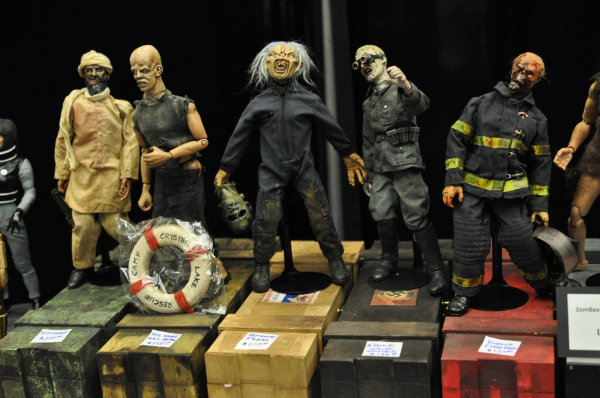 Nice custom horror models!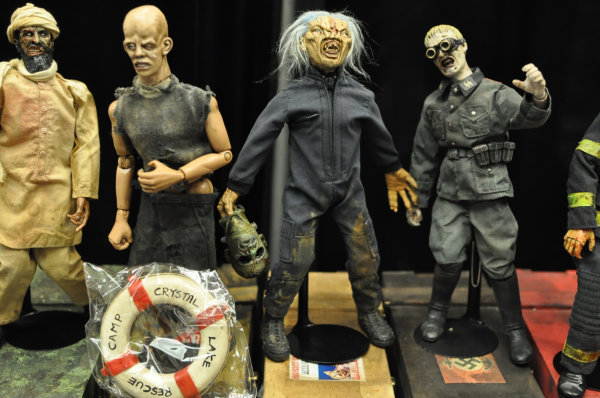 I particularly like Jason Voorhees and our pal from Funhouse.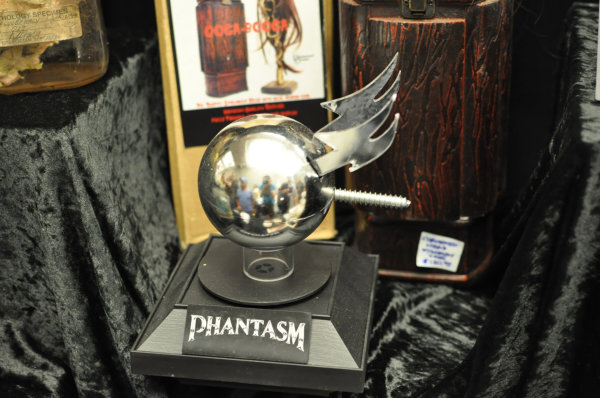 A nice spinning model of a deadly sentinel sphere from Phantasm.

Hmm... I wonder if that's the Keymaster or the Gatekeeper?

Would you like to know more?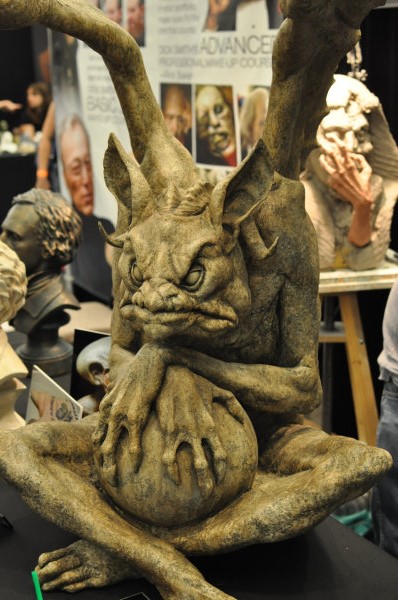 Yet another impressive monster sculpture.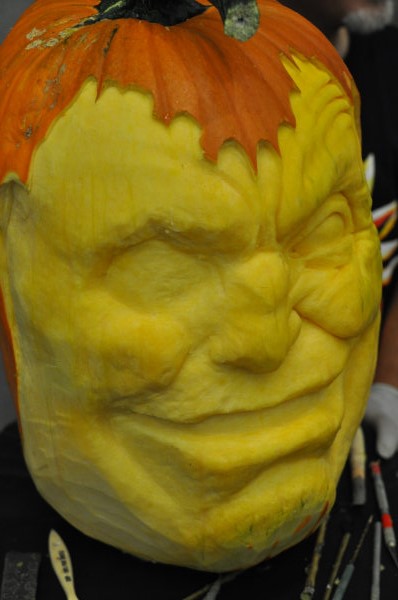 There's more than one way to carve a pumpkin.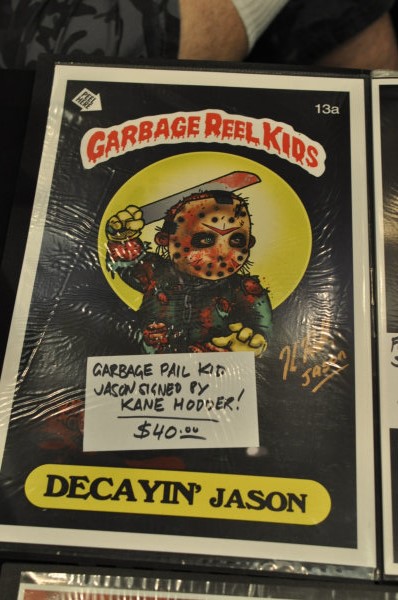 Garbage Reel Kids? Yeah, we need to see a full set of these produced.
There's much more Monsterpalooza madness to see!
Click here to continue onward to page 3!