by: -RoG-
...CONTINUED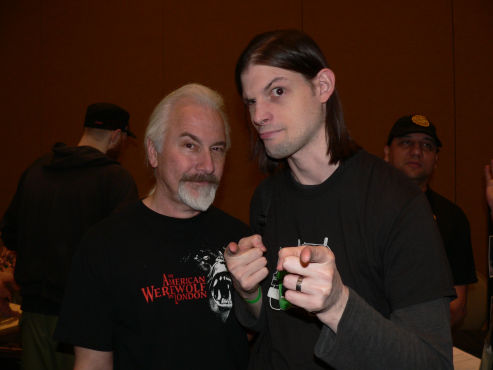 Was delighted that Rick Baker was there and remembered his Doc Mock interview from last October!
He's a hell of a nice guy and still one of the greatest special makeup effects artists in the world.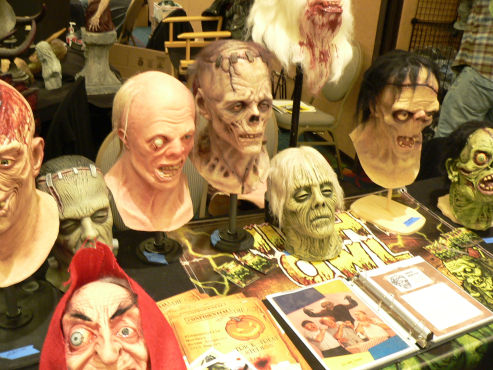 Some monster heads look scary, others look like they're seriously overtired and need a power nap.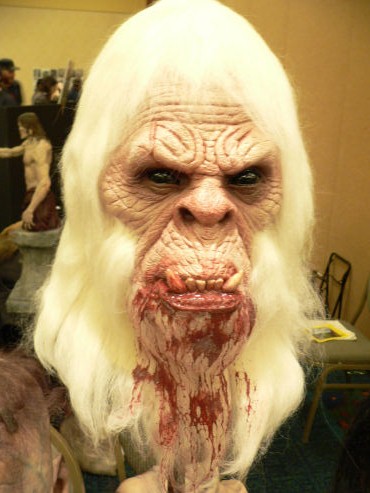 I told you the Abominable Snowman was serious, but you just didn't want to listen, did you?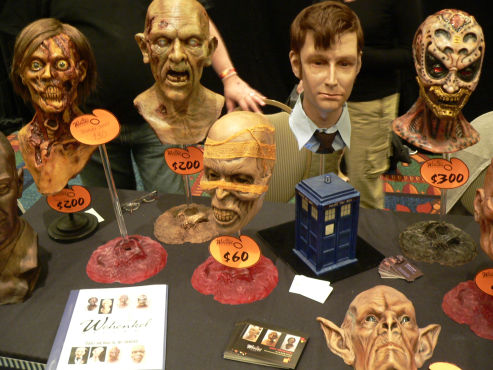 More monster busts and one normal guy who, for the sake of this piece, we'll call "the eerie accountant".
(ok apparently he's supposed to be from Doctor Who, but I still prefer accountant)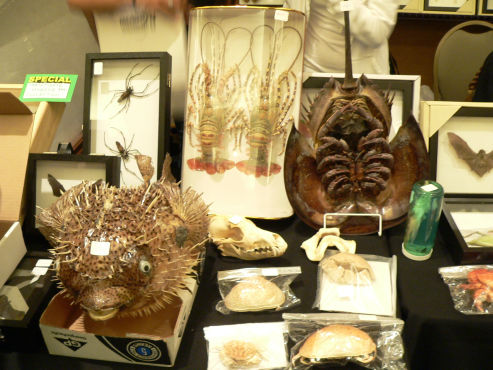 The world is filled with plenty of creatures that could easily pass for monsters as this one booth was showing.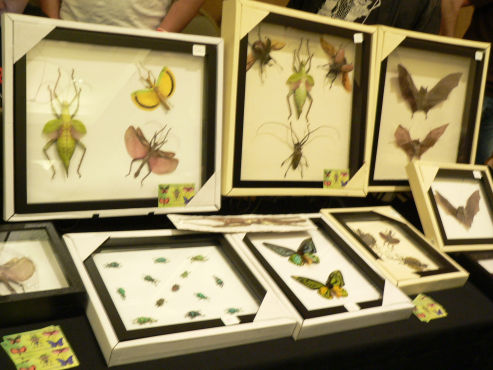 Butterflies, bugs 'n bats. Bon appetit!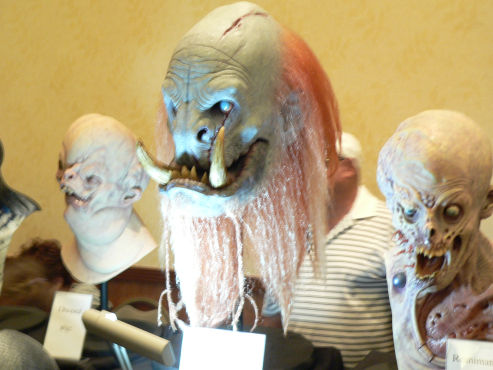 Looks like somebody needs to pay a visit to his orthodontist.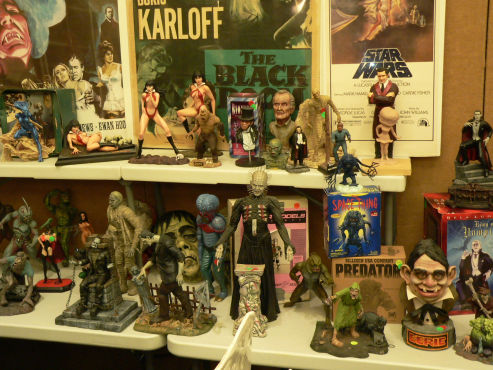 A variety of miniature monster statues including Vampirella, Pinhead and...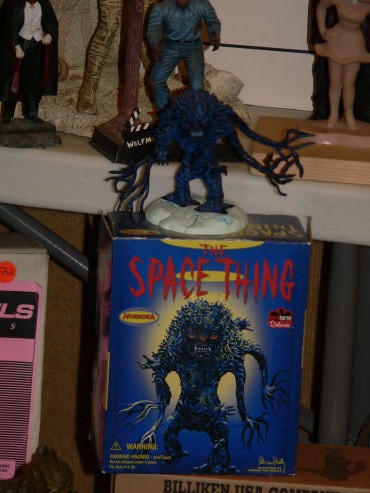 THE SPACE THING!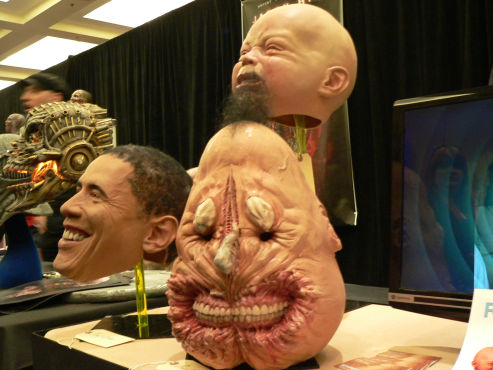 I've seen pears that look worse, but not by much.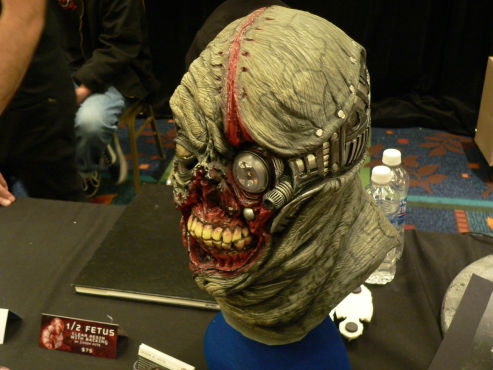 Looks like a hybrid of a Zombie and the Borg.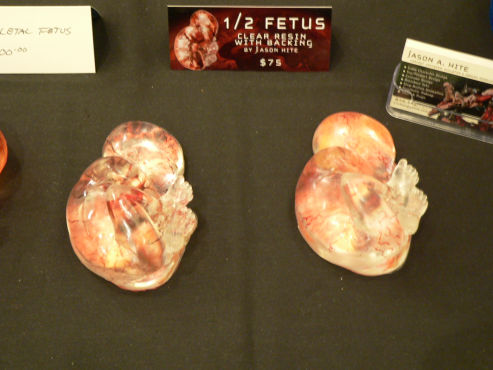 Why pay $75 for a fetus when you can find 'em for free in a back alley? *ZING!*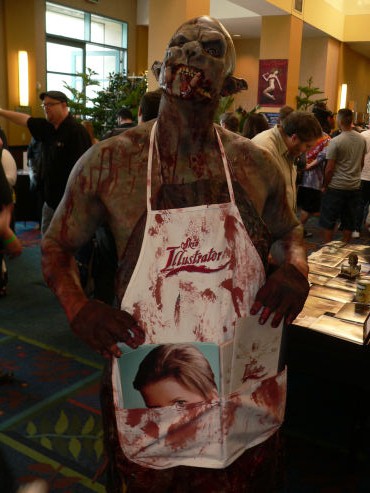 Some annoying guy tried to pose with him for this photo and he politely shoved him out of the picture.
My hat goes off to you sir!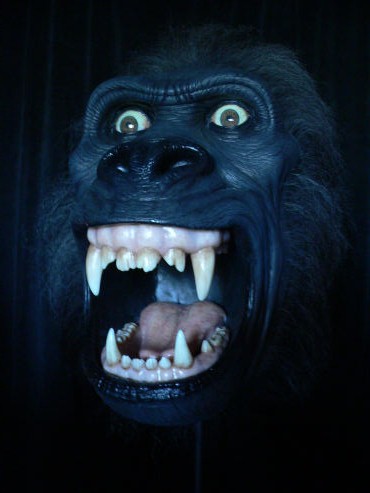 Kong gets really scared when you don't leave his nightlight on.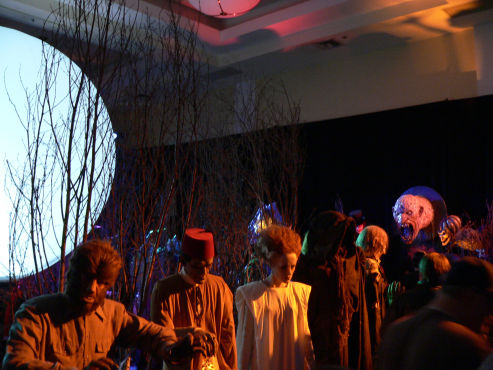 Inside the Monsterpalooza gallery, we were treating to a killer moonlight atmosphere and a plethora of life-sized monsters!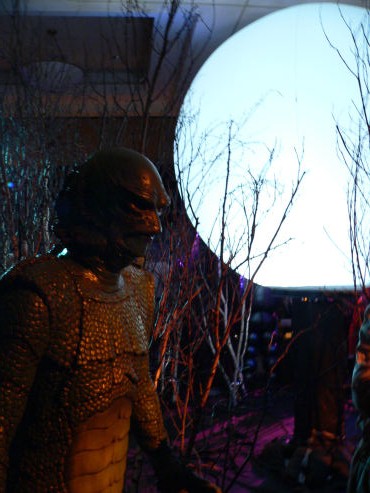 The Creature from the Black Lagoon in the moonlight.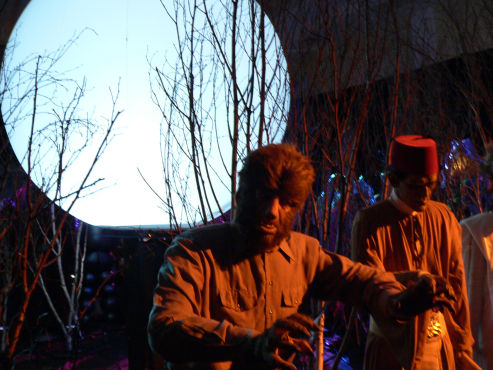 Of course, you can't have a full moon without the Wolfman himself.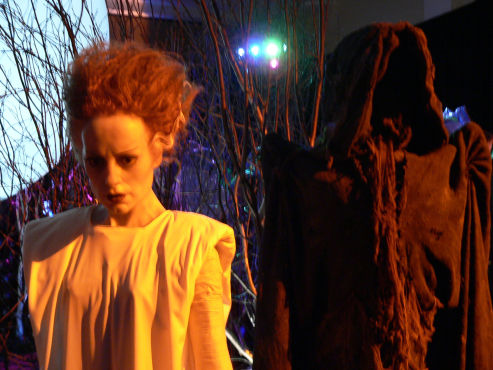 The Bride of Frankenstein alongside the Grim Reaper.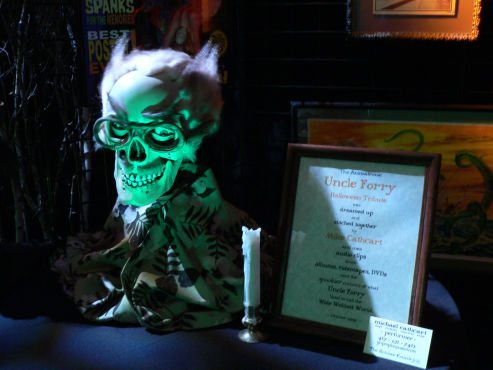 Uncle Forry, an animatronic skeleton head with great hair had plenty to chatter about.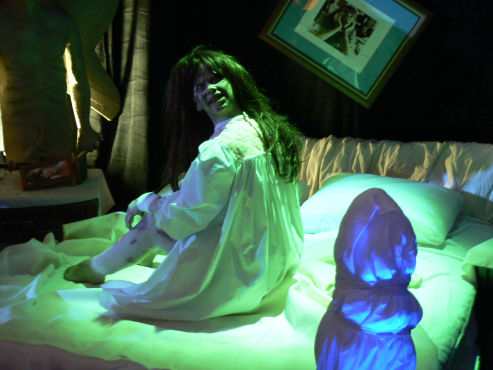 Ah yes... the benefits of yoga.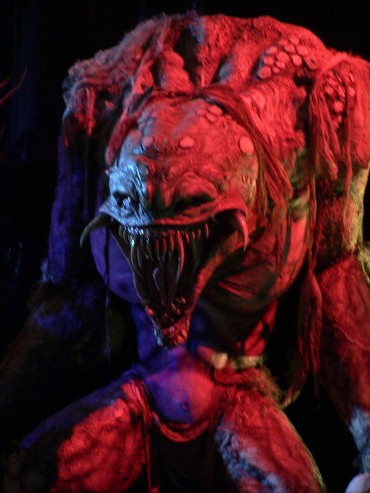 Oh come on, he just wants a hug.
There's much more Monsterpalooza madness to see!
Click here to continue onward to page 5!