by: -RoG-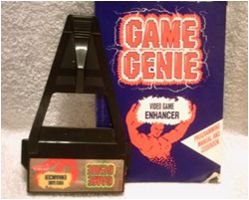 The Game Genie!
Now, I never owned a Game Genie, but let's be honest here... as fun as it is to beat a game on your own, sometimes you just feel like fucking around in a game with all of the upgrades you can possibly get. That's pretty much what the Game Genie was for. Simply snap it on to any of your games and let it go to work. When you think about it, it's more or less a strap-on for your video games to fuck the NES with. Gotta love the sexual innuendo of this fine little device.
---
help support I-Mockery by supporting our sponsors:

---
Running a big site like I-Mockery takes a lot o' time and costs moola too.
Want to help show your support?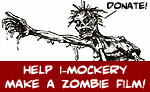 DONATE TO OUR ZOMBIE MOVIE!
Come talk about this piece & more on our Message Forums!