by: -RoG-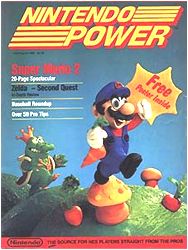 Nintendo Power Magazine!
Teachers may not have been able to get us interested in reading, but damned if Nintendo couldn't! Nintendo Power was THE magazine to have. When that first issue came out with the in-depth look at Super Mario Bros. 2, the decision was already made. I would subscribe to this magazine and live by the words contained within it. Full color maps, letters from completely obsessed gamers (no, I never wrote them), game popularity rankings, previews of upcoming games, posters, and advertisements for more Nintendo products in just about every paragraph... Nintendo Power really had it all.
---
help support I-Mockery by supporting our sponsors:

---
Running a big site like I-Mockery takes a lot o' time and costs moola too.
Want to help show your support?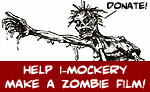 DONATE TO OUR ZOMBIE MOVIE!
Come talk about this piece & more on our Message Forums!