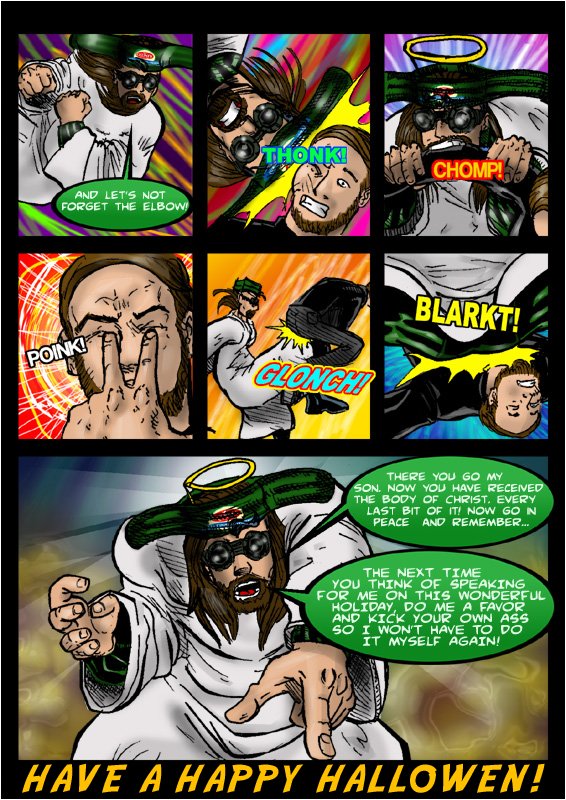 We hope you enjoyed this Pickleman Halloween quickie, and as always please feel free to drop us a line and tell us what you thought too! We'll be back with a full-length
issue sometime in the not-too-distant future. Until then, gorge on Halloween candy!
DID YOU FIND THE CLICKABLE SECRETS IN THIS COMIC? NO?
THEN YOU HAD BETTER START OVER AND GO HUNT FOR 'EM!
---
---
---
---
Running a big site like I-Mockery takes a lot o' time and costs moola too.
Want to help show your support?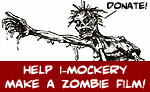 DONATE TO OUR ZOMBIE MOVIE!
Come talk about this piece & more on our Message Forums!
click here for more minimocks!

---


[Minimocks] [Articles] [Games] [Mockeries] [Shorts] [Comics] [Blog] [Info] [Forum] [Advertise] [Home]


Copyright © 1999-2007 I-Mockery.com : All Rights Reserved : ()
No portion of I-Mockery may be reprinted in any form without prior consent
We reserve the right to swallow your soul... and spit out the chewy parts.