by: -RoG-
...CONTINUED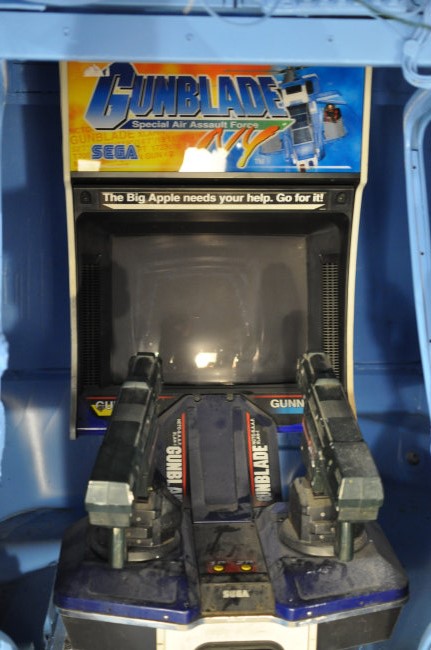 A random Gunblade arcade machine built into the rest of the Robolights artwork.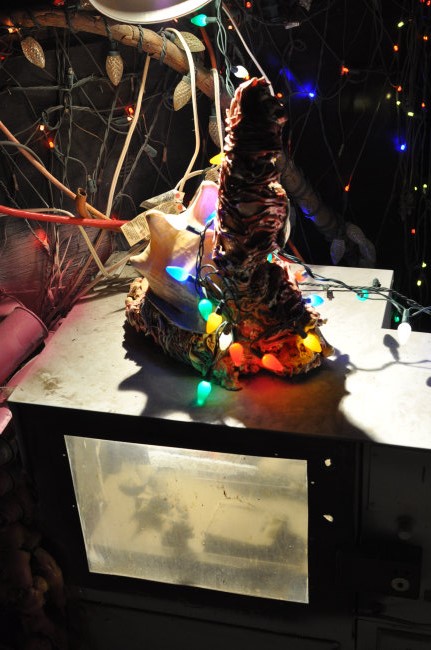 Microwave magic!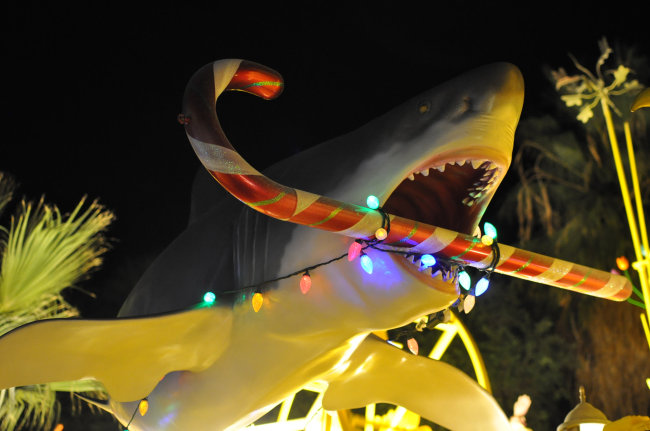 Candy Cane Shark just might be my favorite new Christmas thing ever.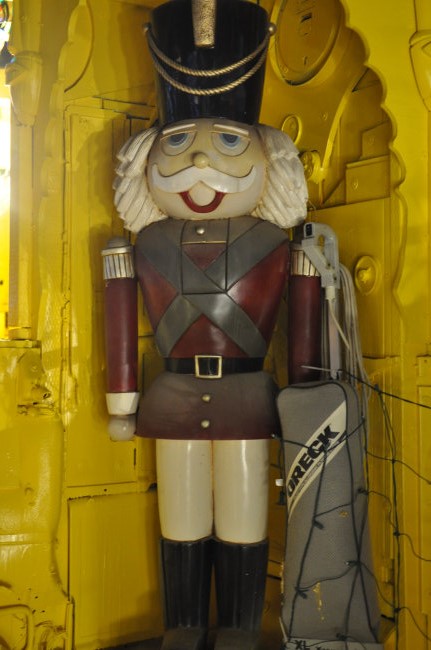 He'll crack your nuts, then vacuum 'em up.

Yo ho ho ho! That's a mighty pink steed there, Captain!

Re gets her hair done. Hopefully it won't trigger the security alarm.

I'm starting to think this guy likes yellow.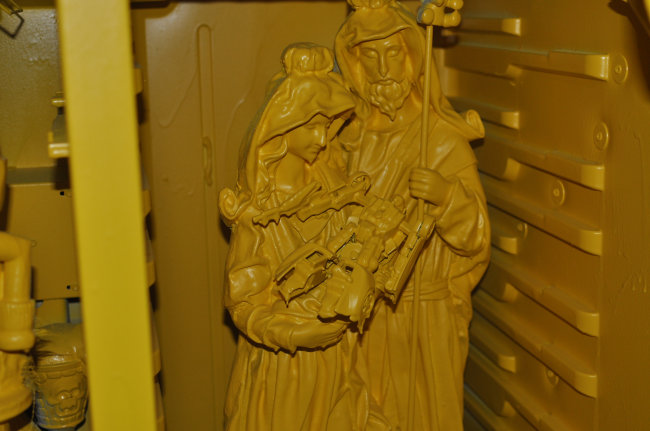 Ah yes, the baby Transformer. Such an icon Christmas display.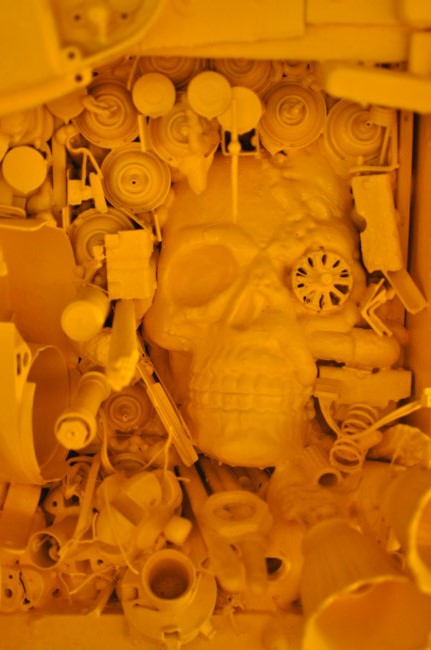 Spray paint cans, skulls, and more.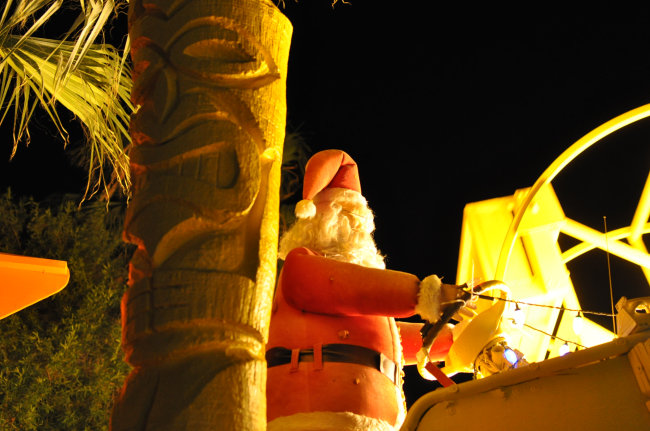 Santa + Tiki sculpture = Santiki.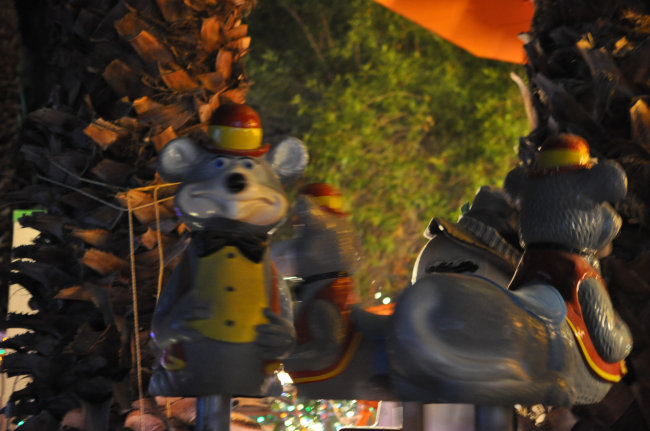 A spinning Chuck E. Cheese ride, because why not?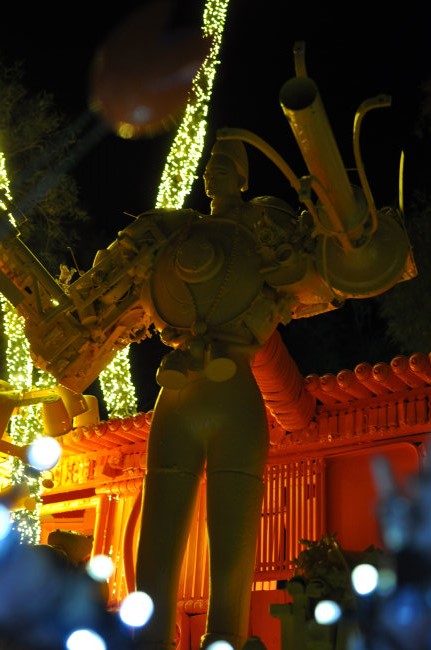 Another towering robot ready to destroy all intruders.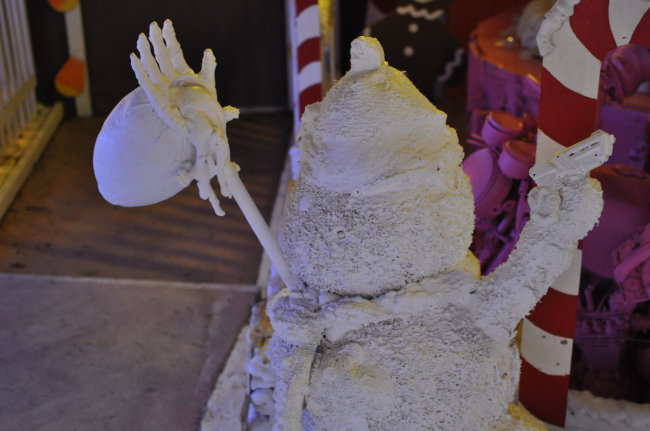 Frosty the Snowman is packin'!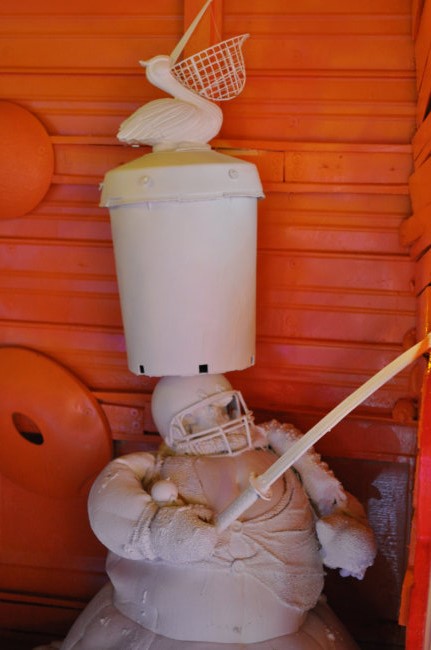 What a festive totem pole!

Inside one of the twinkling tunnels.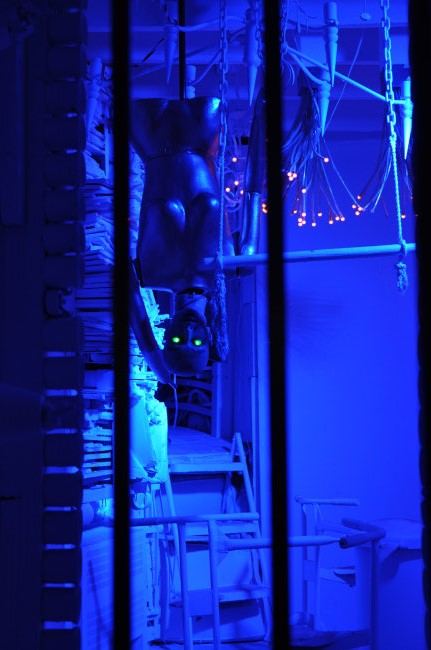 Creepy.

Still creepy.

Did I say creepy?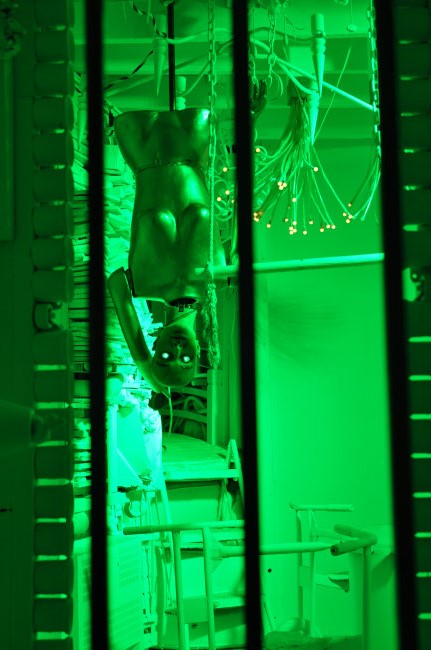 Seriously, it's creepy.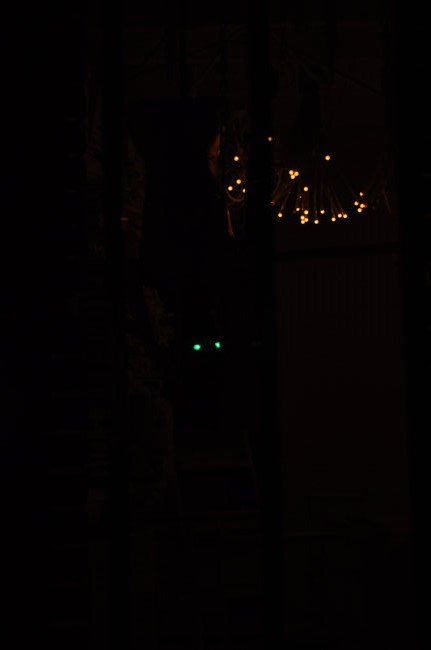 Even with most of the lights off... creepy.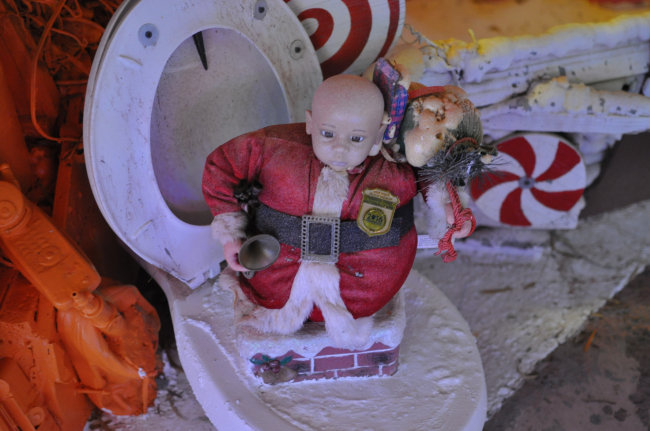 Sergeant Santa Toilet Baby, reporting for duty.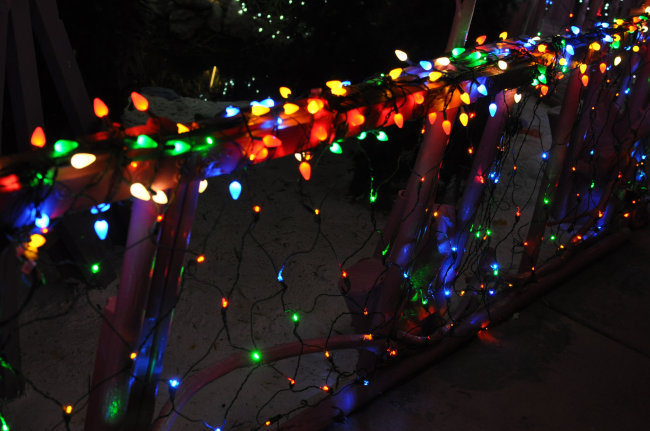 Lovely lights.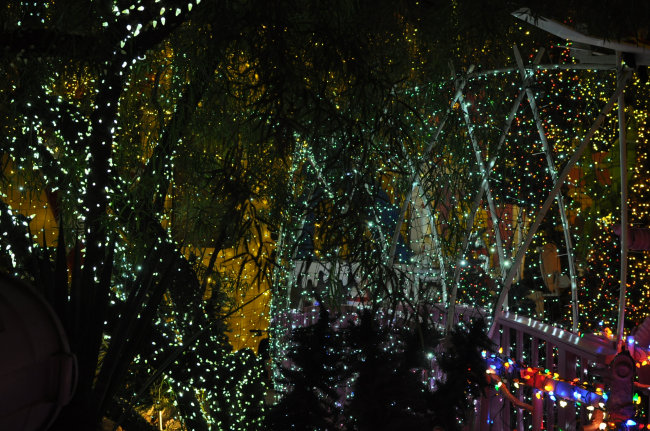 More lovely lights.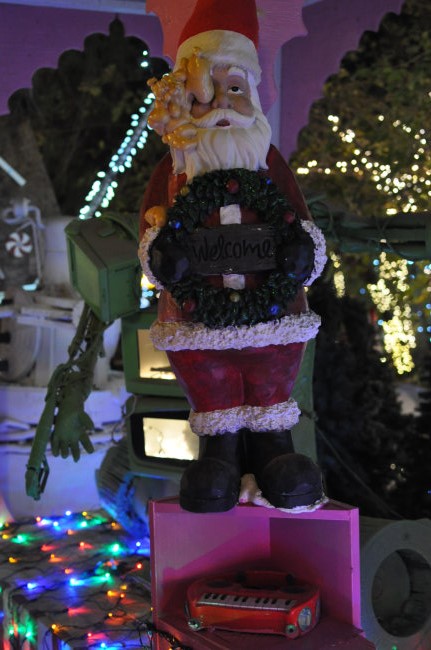 I did feel welcome. Also, I played "Jingle Bells" on the keyboard since the batteries were actually working.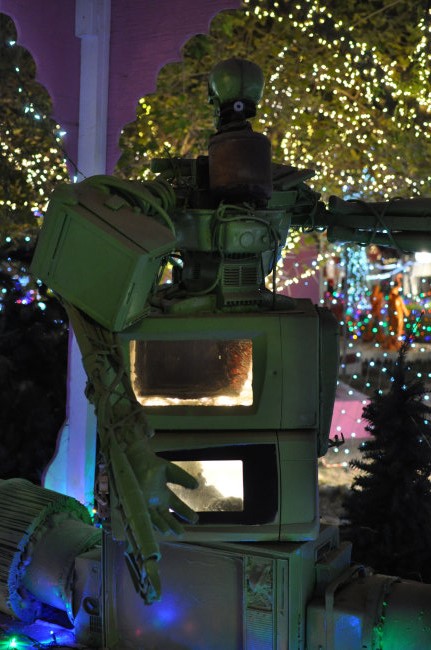 Microwave robot, wants to heat up a futuristic burrito for you.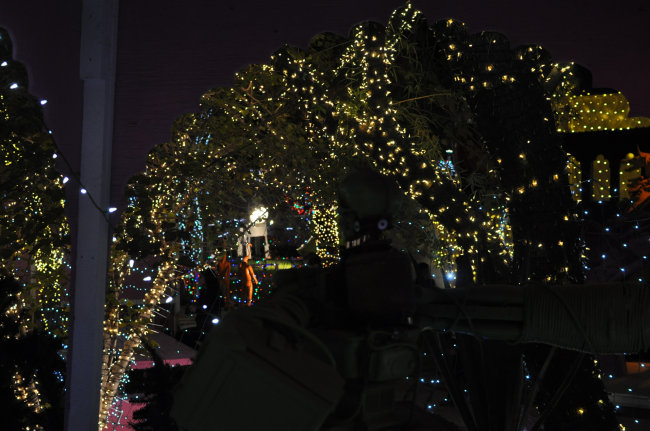 Robots love lights...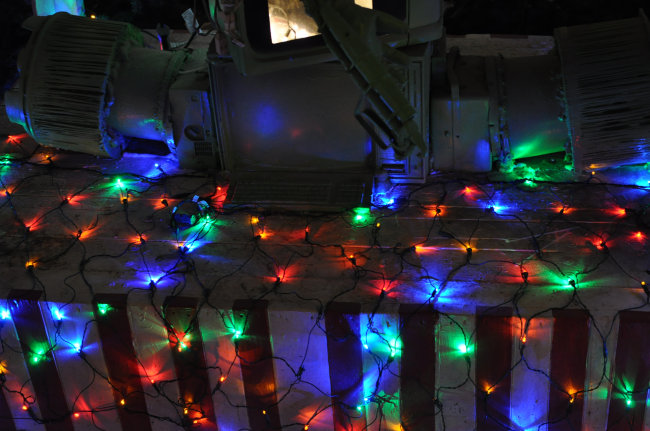 ...and lights love robots.

Re loves them even more.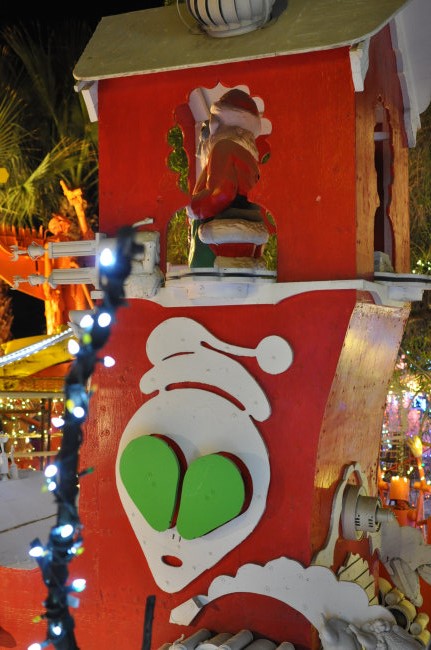 Alien Santa riding upon his mighty steed.

Spray cans make for great wheels, don't they?
There are more photos from Robolights 2016 to see!
Click here to continue onward to page 3!