by: -RoG-
...CONTINUED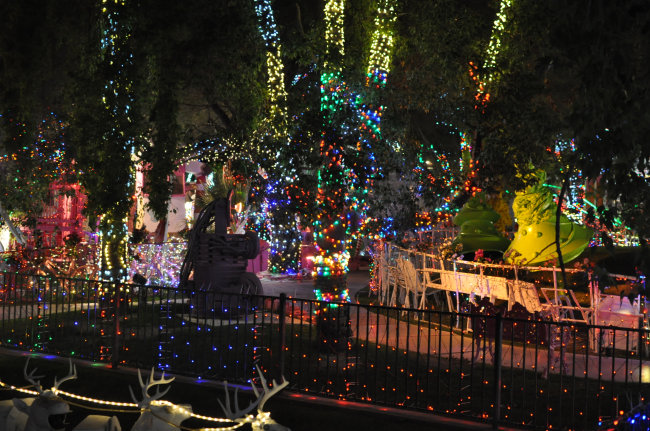 A rainbow of lights, everywhere I look.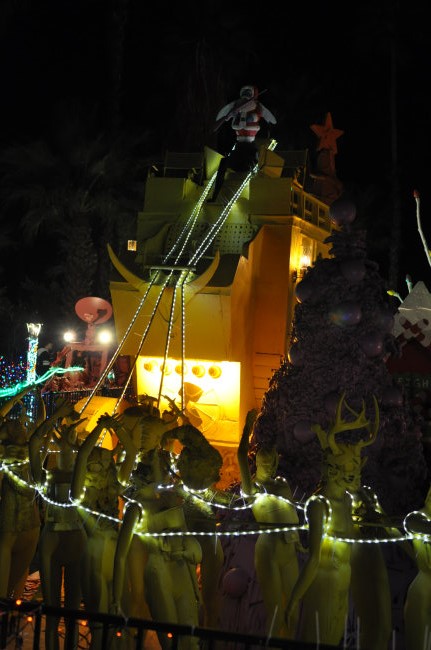 Another Santa, with some interesting reindeer.

Cosplayers sure are getting weird these days.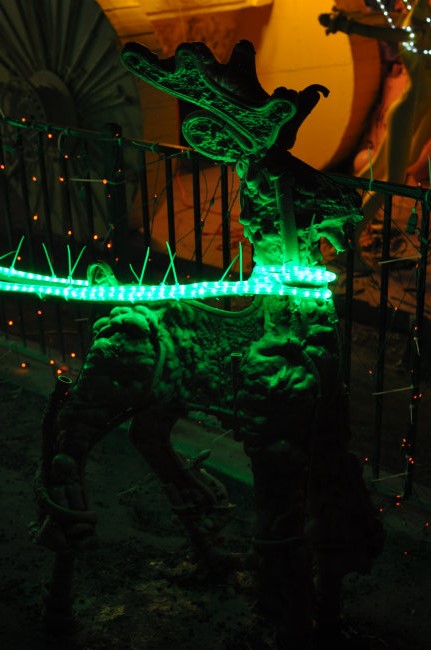 Rope lights keep reindeer in line.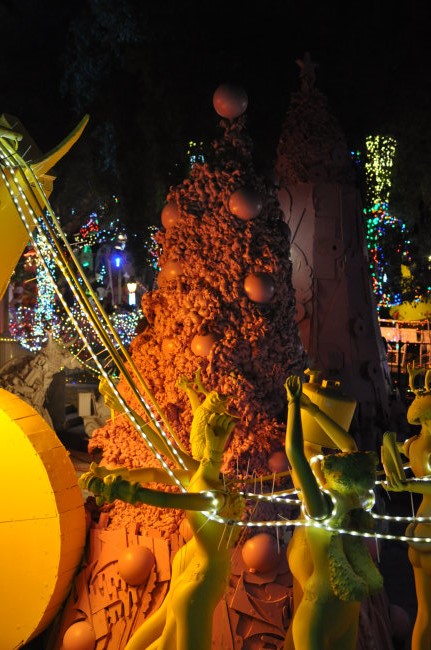 A melted Christmas tower of baby doll parts. Why not?

And just in case anybody gets out of line, Santa is packin' a shotgun.

The barfing jack-o-lantern is a nice touch.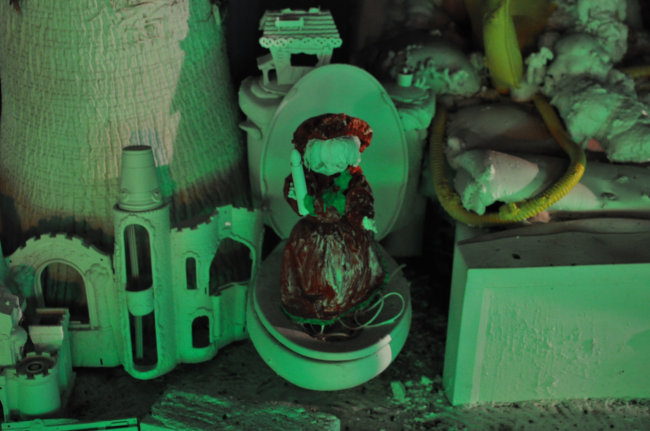 Toilets and the holidays... has there ever been a better match?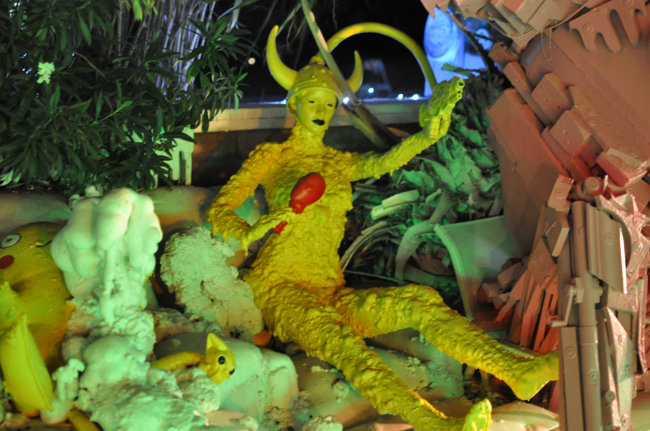 Fact: Viking women loved devouring turkey legs while firing guns off into the air.

Why isn't this creature in every Christmas horror movie? Seriously.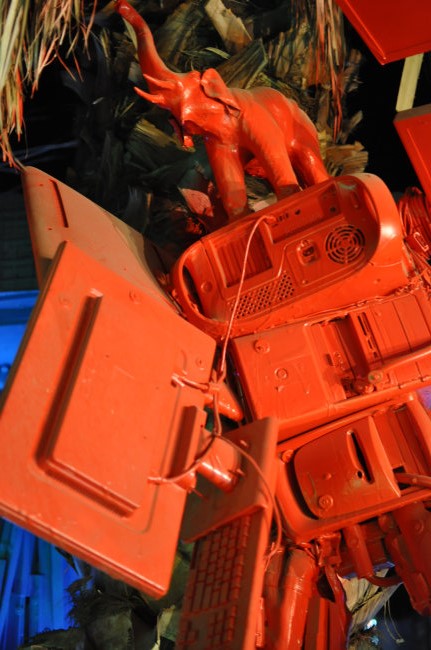 Red elephant is master of its red domain.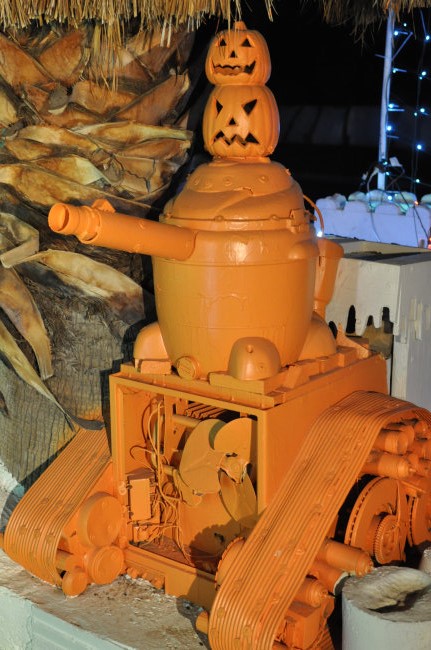 Well, I finally decided what my next car will be - a Halloween Tank!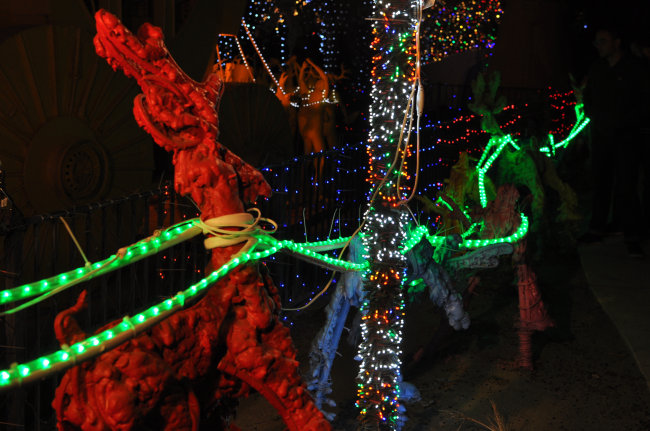 Melty reindeer and twinkling lights.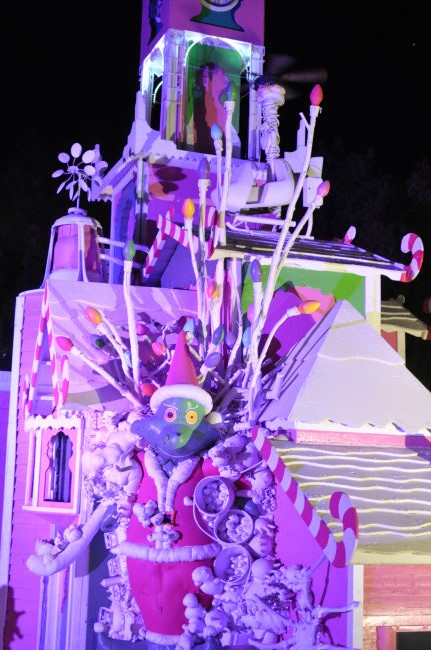 The Christmas Who Stole Grinch.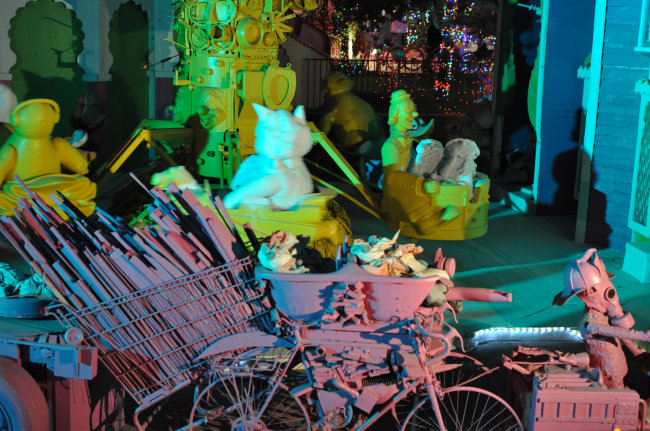 Good to see someone's keeping this place clean.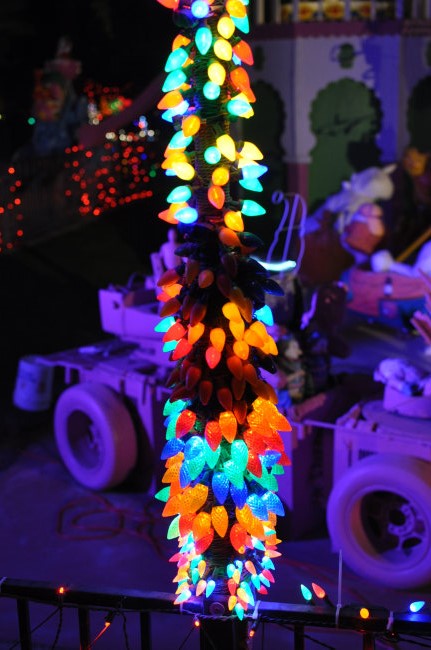 More lights.

Hope you're hungry for gingerbread.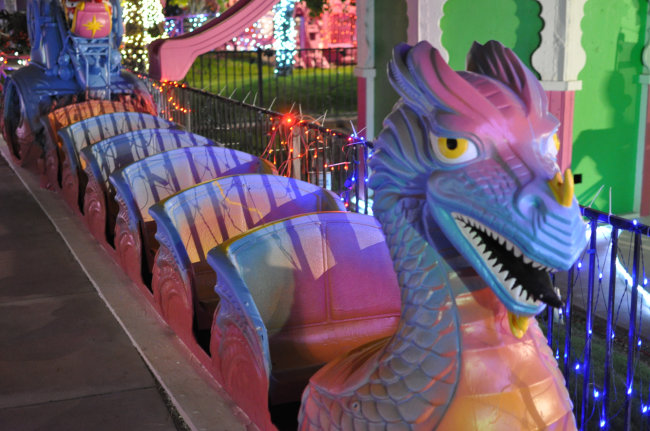 Some people prefer to ride the dragon...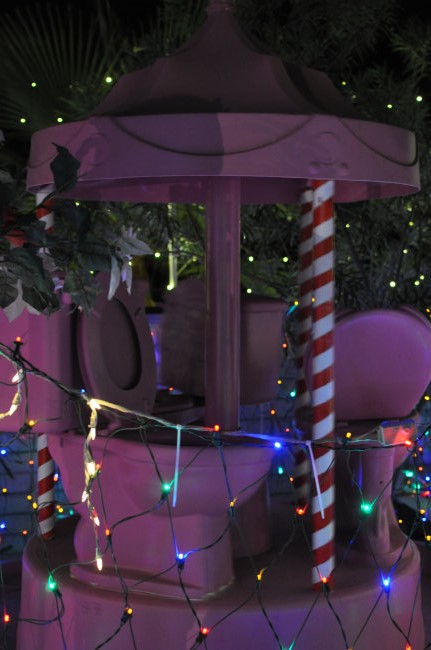 ...but I prefer to ride the toilet-go-round.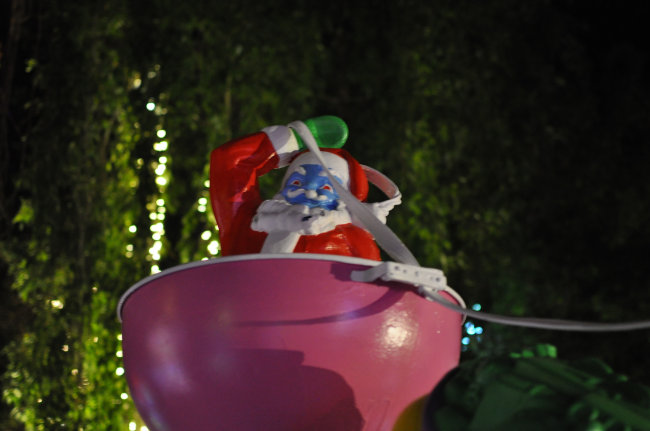 Blue Christmas.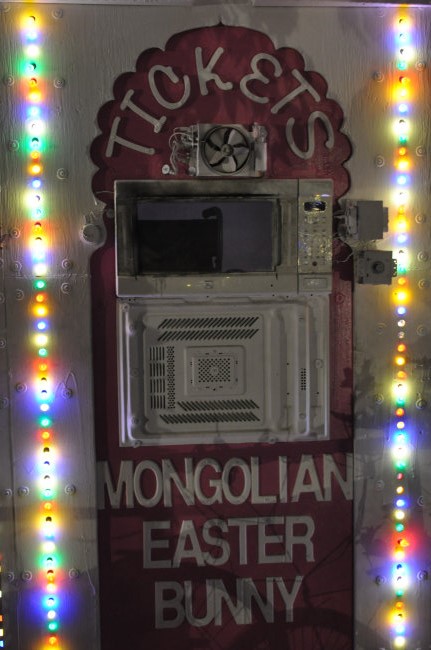 Who wouldn't want tickets to see the Mongolian Easter Bunny?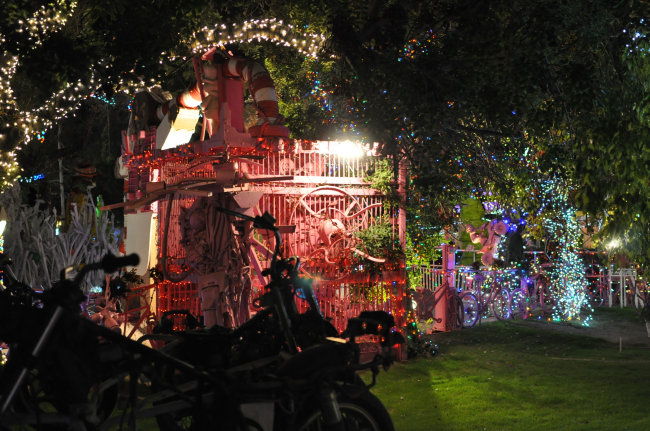 How every yard should look.

Lights in bloom.

Looks like Darth Vader and Mega Maid finally merged together.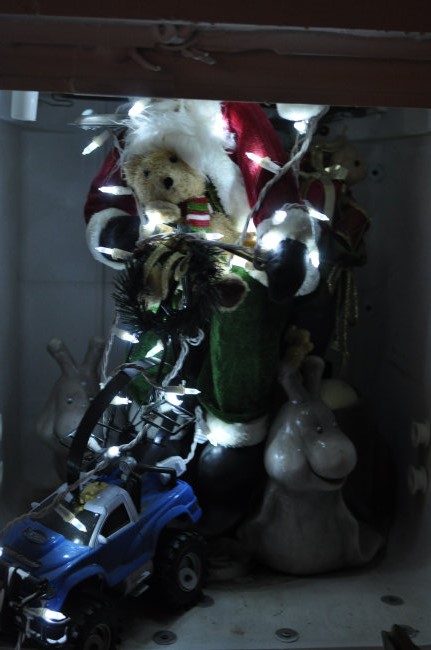 I don't even know what's going on here, but I approve.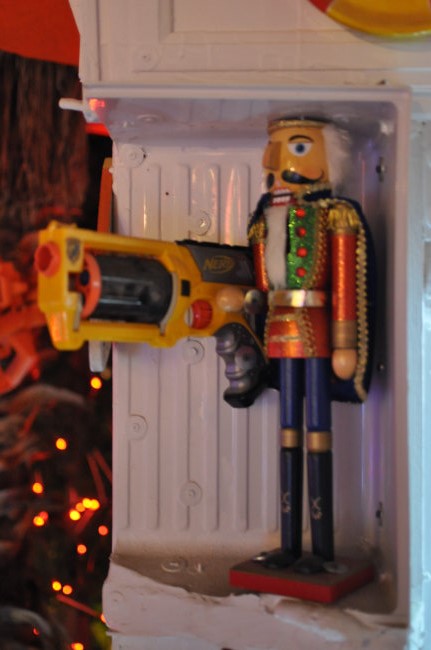 The Nerfcracker.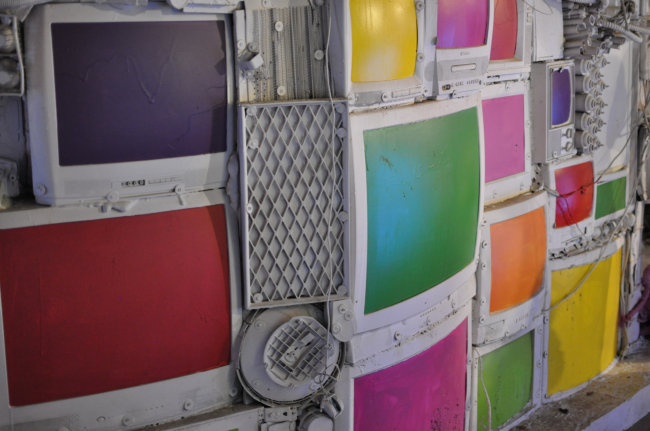 And they say there's nothing good on TV these days? Pfft.

I want my future Christmas trees to be made entirely of wrapped gifts and bicycle parts.

Another gingerbread man with a big candy cane.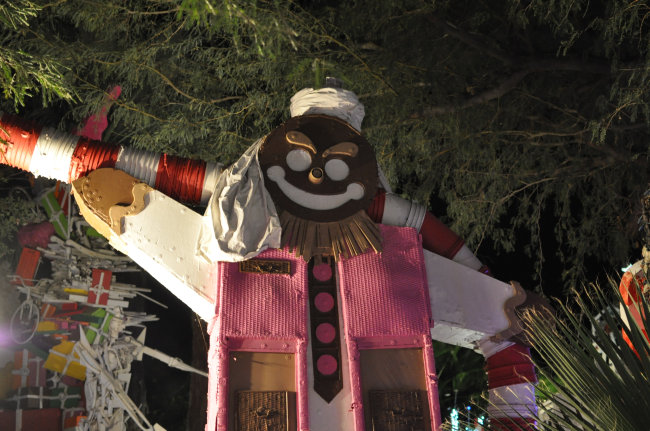 He seems so trustworthy with that expression.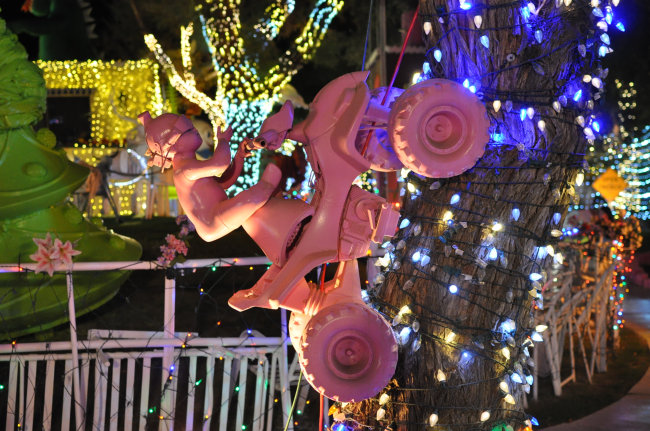 Roads? Where we're going we don't need roads.
There are more photos from Robolights 2016 to see!
Click here to continue onward to page 5!