by: -RoG-
...CONTINUED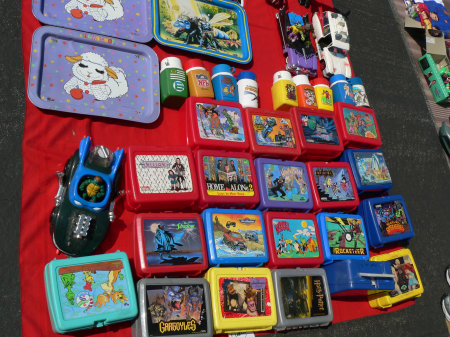 The first batch of many lunchboxes to be seen at the flea market.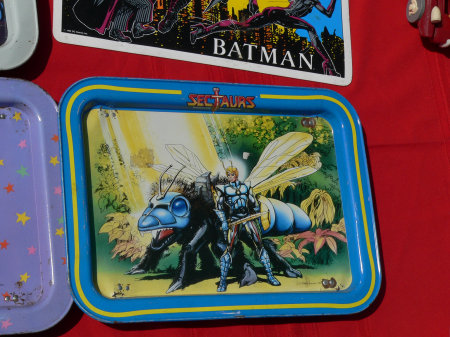 A Sectaurs dinner tray! I really miss the days when I would eat my TV dinners on these as a kid.
Now I can't even fit my legs under 'em. They need to remake these old metal ones in adult sizes.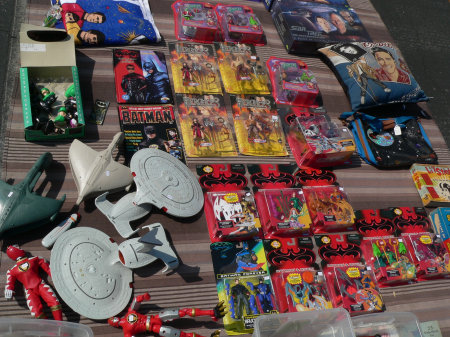 Gee, I wonder why those Batman toys were never opened. It was such a good movie!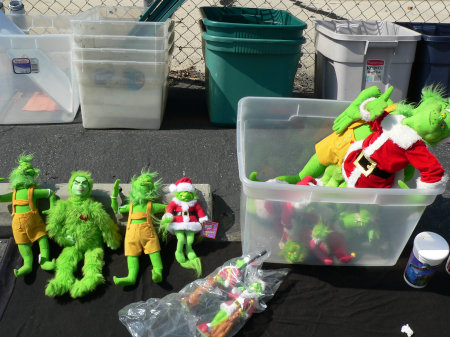 When he's not stealing Christmas, the Grinch and his doppelgangers hang out at the Rose Bowl Flea Market.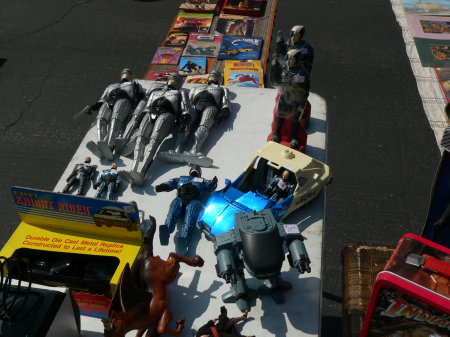 Robocop wasn't doing much protecting or serving.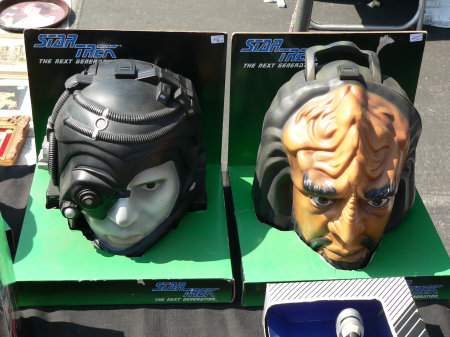 Engage!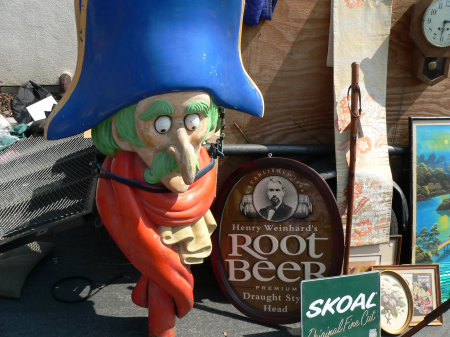 It's on the tip of my tongue, but I can't recall who that character is and it's driving me nuts.
On another note, Henry Weinhard's Root Beer is pretty much my favorite root beer.
Forget milk... drink Henry Weinhard's root beer daily.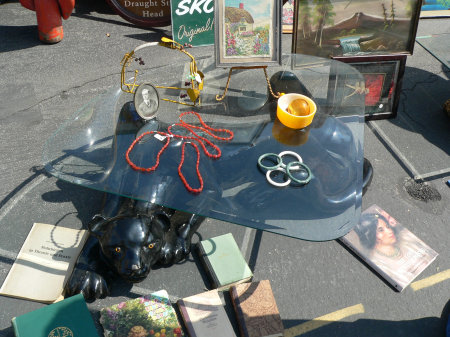 This is why I really need to buy a house someday. So I'll have room for a PANTHER TABLE.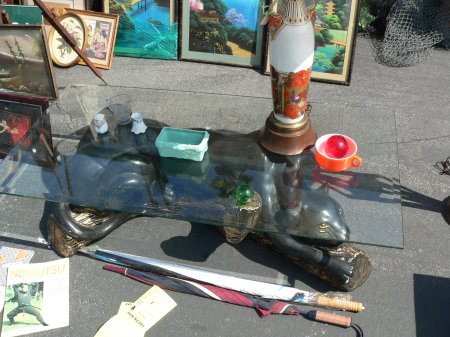 Er... make that TWO PANTHER TABLES!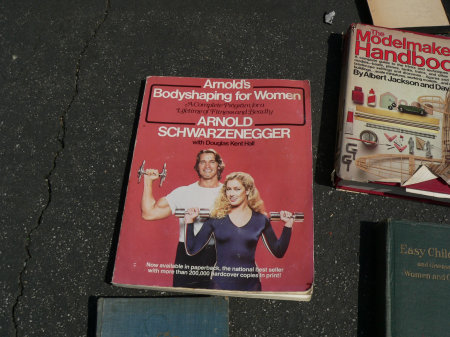 Hey ladies. If you want me to think you're "HAWT", you're gonna
need to live by the knowledge bestowed upon you in this book.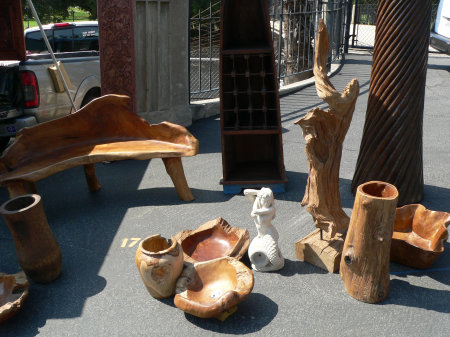 I look forward to a future bathroom where I can have a sink, and perhaps even a toilet, made of solid oak.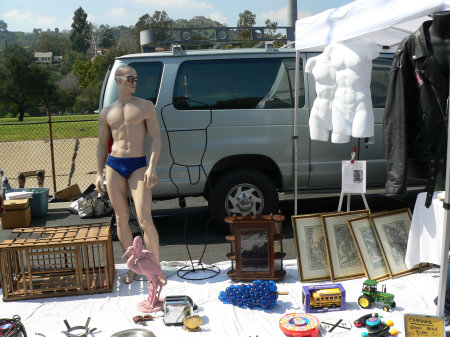 The pink flamingo statues are great, but I think the mannequin would be an even better lawn decoration.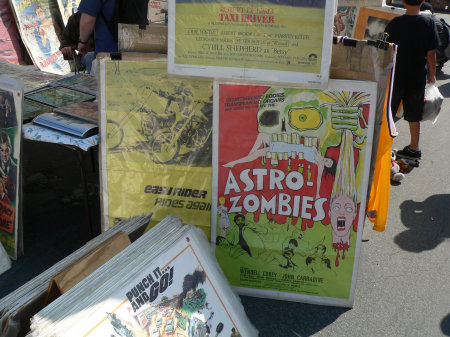 If you haven't seen Astro Zombies or Mark of the Astro Zombies, you're truly missing out.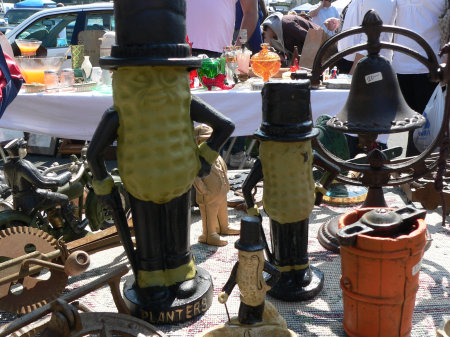 Mr. Peanut comes in whatever size you require.

Forget the plastic lunchboxes, it's all about the vintage metal ones which could double as a weapon.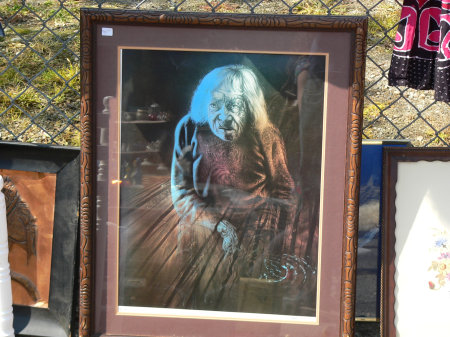 Yeah, that's something I'd want to hang on my wall. Not creepy at all...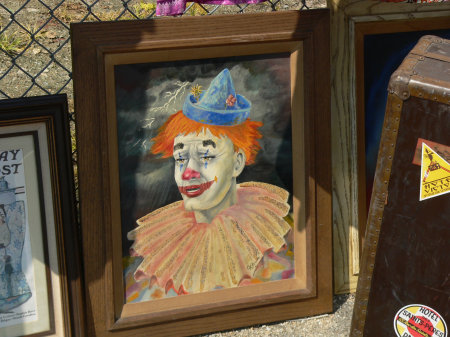 And this one's not creepy either... uh huh.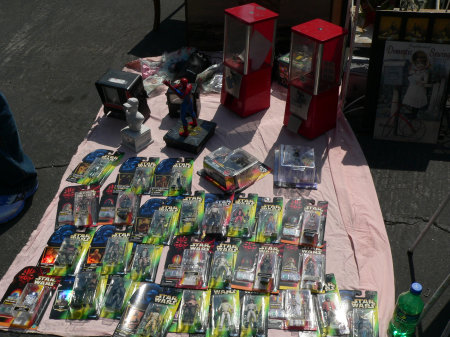 So this is where all the unopened Star Wars prequels figures go to die.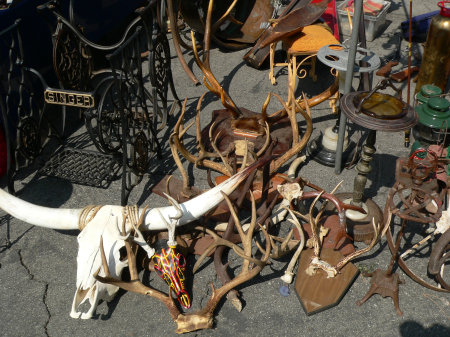 Buy a few of these and then you too can tell false tales of your wild hunting adventures.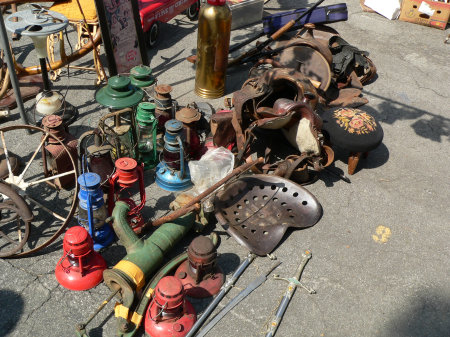 Lanterns, swords, and I believe that's the stunt car seat from Death Proof.

Toy trucks abound! Tonka! Tonka!
There's still more to see from
the Rose Bowl Flea Market!
Click here to continue onward to page 3!