by: -RoG-
...CONTINUED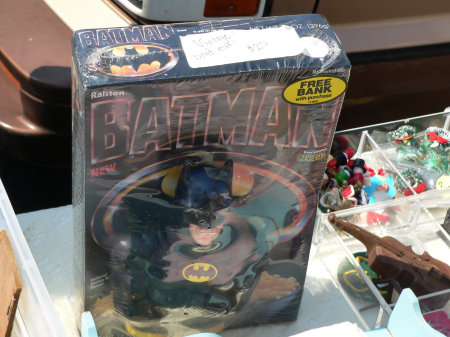 Holy past the expiration date, Batman! A sealed box of Batman movie cereal with the toy bank still inside!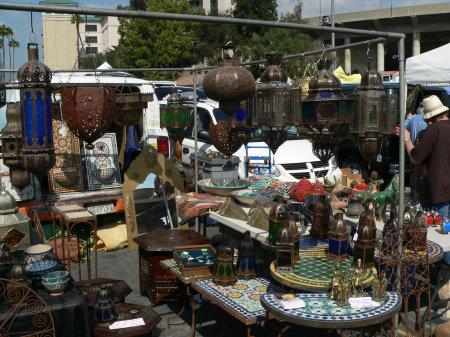 Someday, I'll have a room filled with weird old lamps, and this is where I'll go to buy 'em all.

BALLS.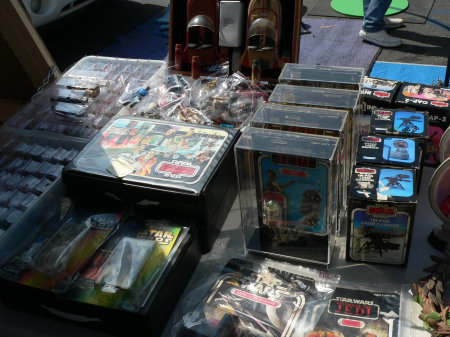 When you see vintage Star Wars figures in cases like this, you know they're gonna be overpriced.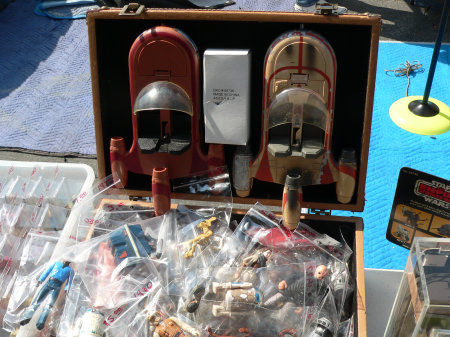 It's been how many years now, and we still don't have cars that look this cool because why?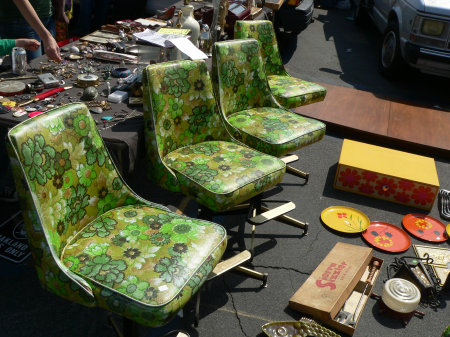 Damnit, I need these chairs.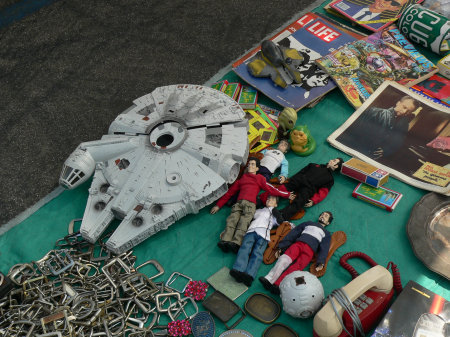 The Millennium Falcon has seen better days.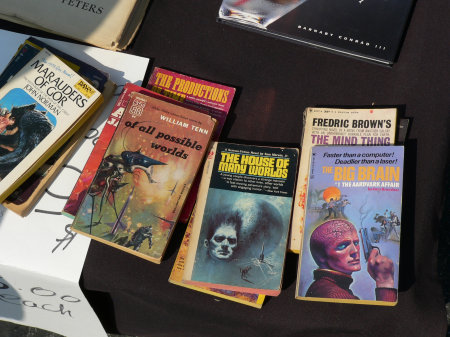 I just love the tagline to that book entitled The Big Brain.
"Faster than a computer! Deadlier than a laser!"
When people describe me, that's the kind of thing I hope they say.
"Roger? Watch out for that guy! He's faster than a computer and deadlier than a laser!"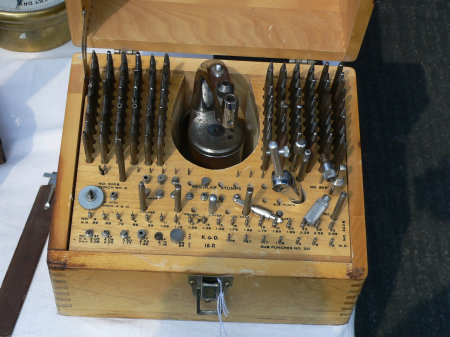 I really liked this old watchmaker's kit. If only I had an interest in making watches...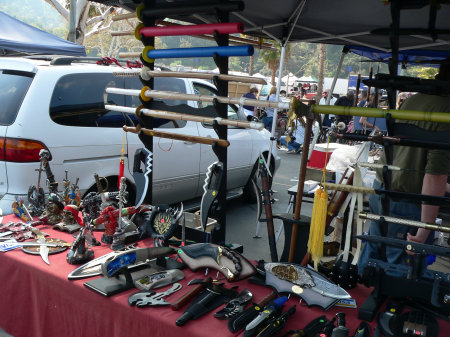 Swords and other ridiculous blades - a staple of flea markets.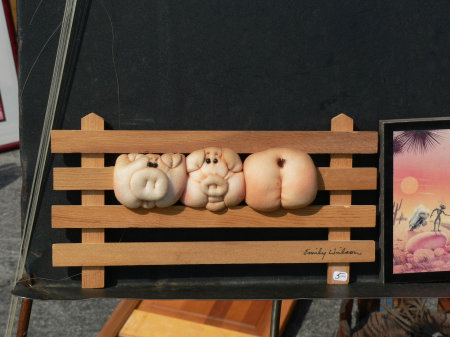 There will always be some home decor items that I will simply never understand.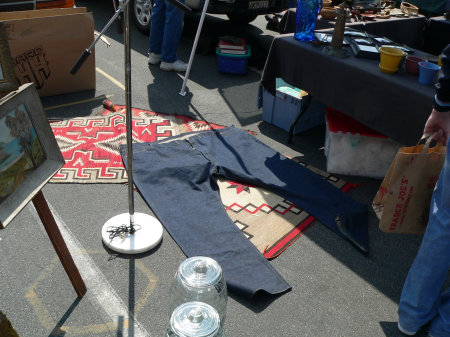 I'm not sure if it's a huge pair of jeans or one of those tarps used to cover baseball fields during rain delays.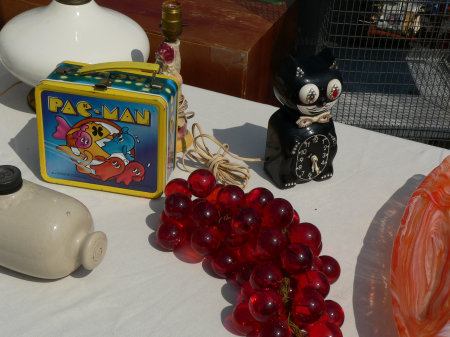 I used to have that Pac-Man lunchbox, but sadly not the grapes or the cat clock.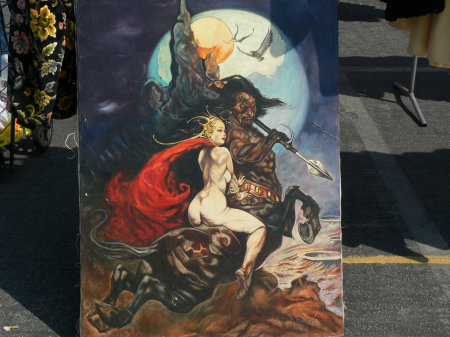 To whomever ended up purchasing this:
Whatever price you paid, I'm sure it was a steal!

Even the ventriloquist dummy appears to be creeped out by all of those Raggedy Anne dolls.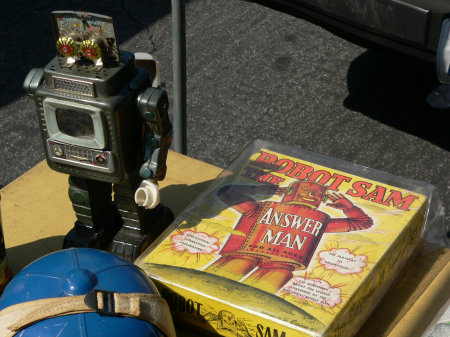 Robo Sam the Answer Man. Considering he's a robot, shouldn't he be referred to as the "Answer Bot" instead?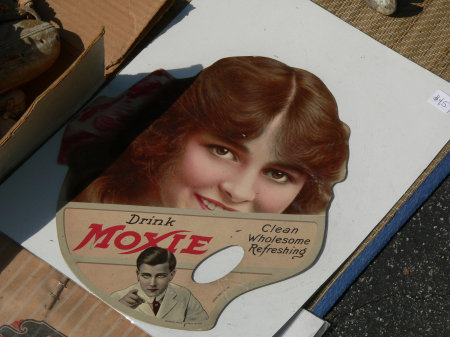 DRINK IT UP!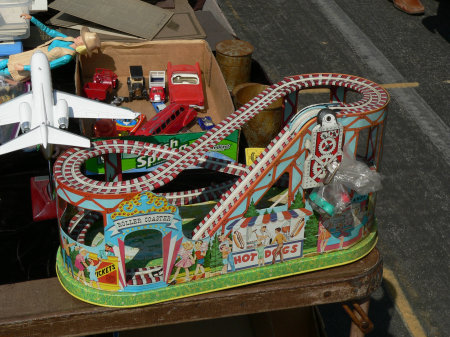 In case your local Six Flags shuts down during these tough economic times, you can enjoy the miniature version.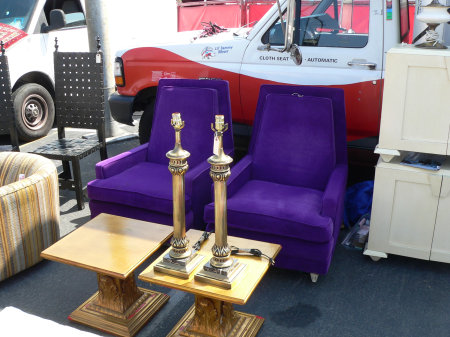 These purple chairs would go perfectly with those two panther tables I wanted.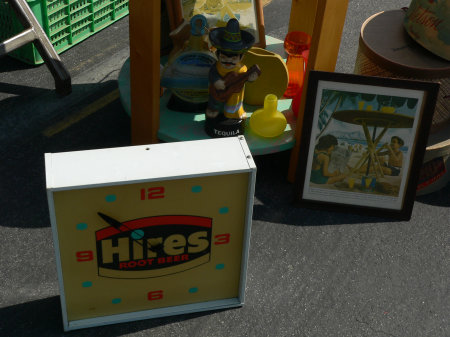 It's always time for root beer.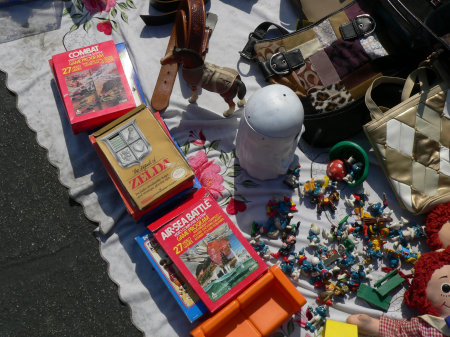 Old NES and Intellivision games still in the box? Not a bad find at all!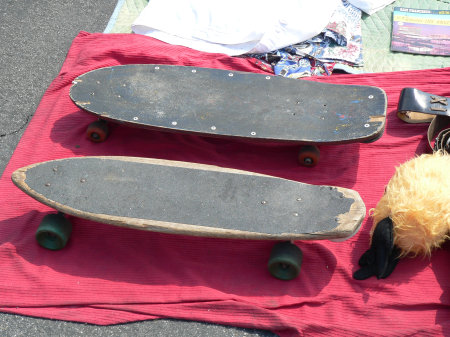 These old skateboards have seen better days.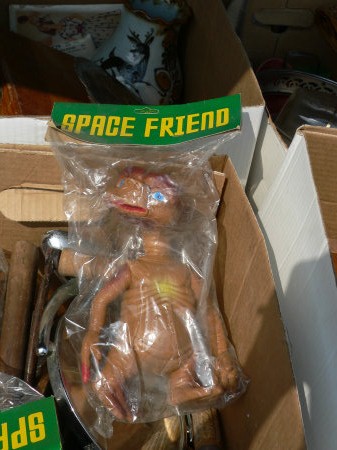 E.T.: The Extra-Terrestrial? No, this is Space Friend! He's your friend... from space!
There's still more to see from
the Rose Bowl Flea Market!
Click here to continue onward to page 5!