by: -RoG-
...CONTINUED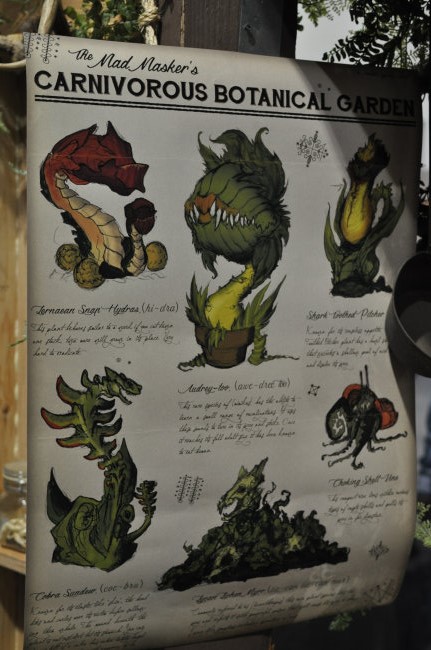 The Mad Masker's Carnivorous Botanical Gardens guide poster. I need this hanging on my wall.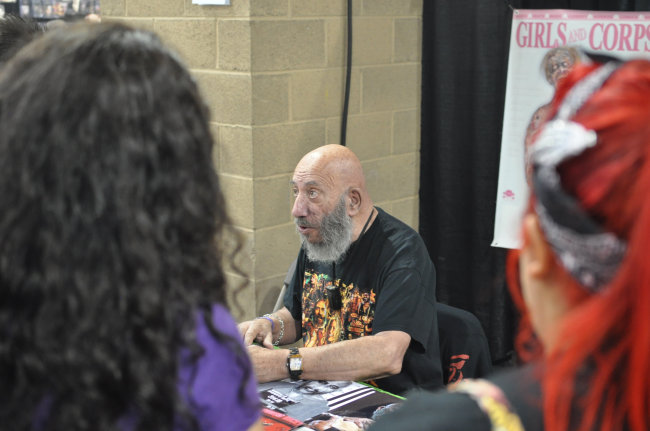 Always good to see Sid Haig interacting with his fans.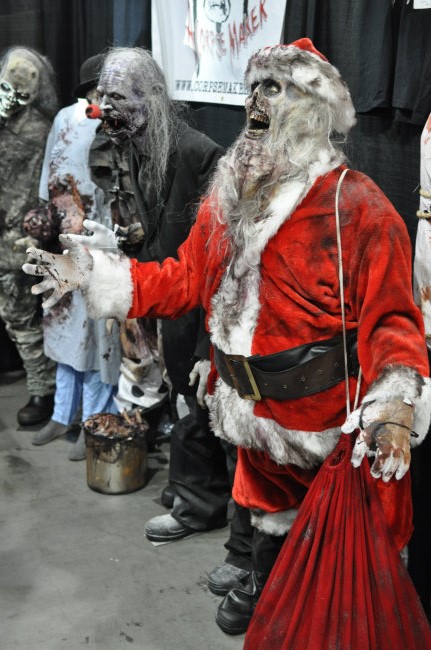 Sorry Santa... you've infringed on Halloween's territory one too many times. Now you're one of us. ONE OF US.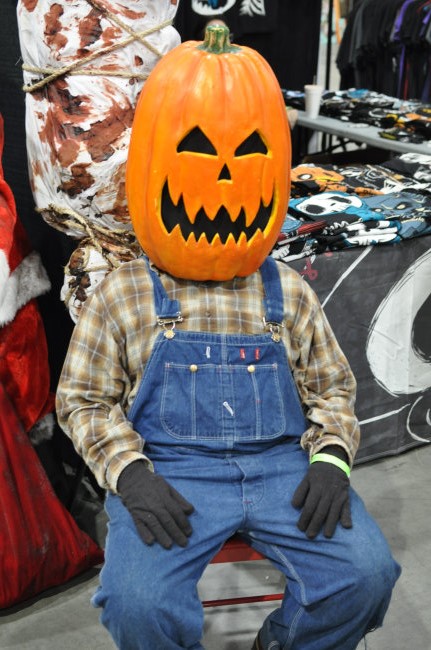 This pumpkin farmer was scaring attendees all day who thought he was just another prop. Always good for a laugh.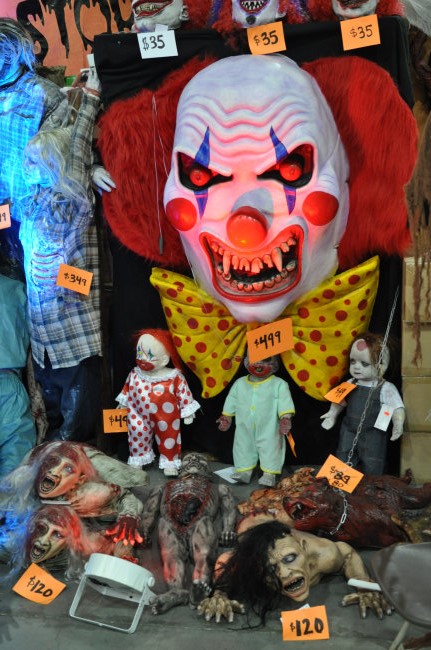 Anyone need a giant clown head or zombie nightmare babies? ScareLA has you covered.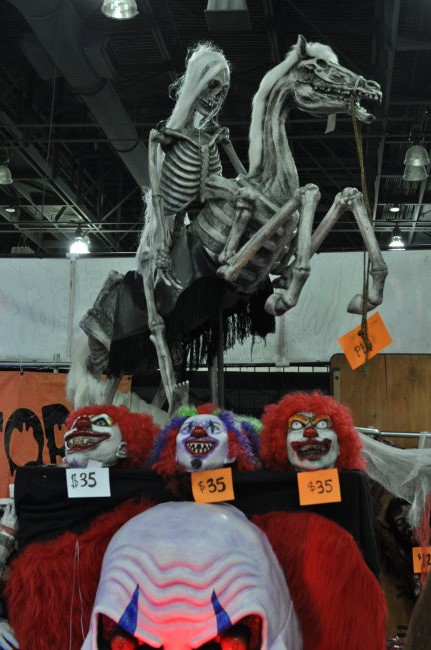 That's one mighty fine looking skele-steed!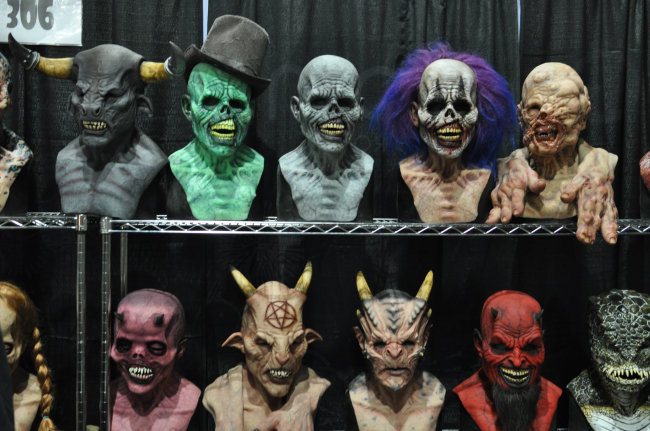 Digging these monster masks... especially the green one with a top hat. What a fine gent he must be!

More masks for those who wanna clown around on Halloween.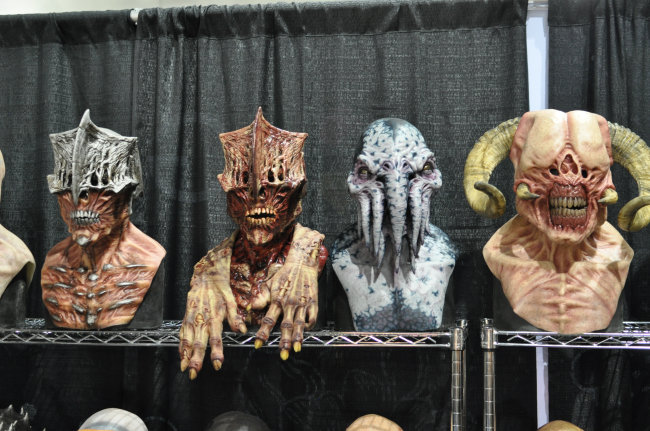 Demon warrior masks and what kind of resembles Cthulhu.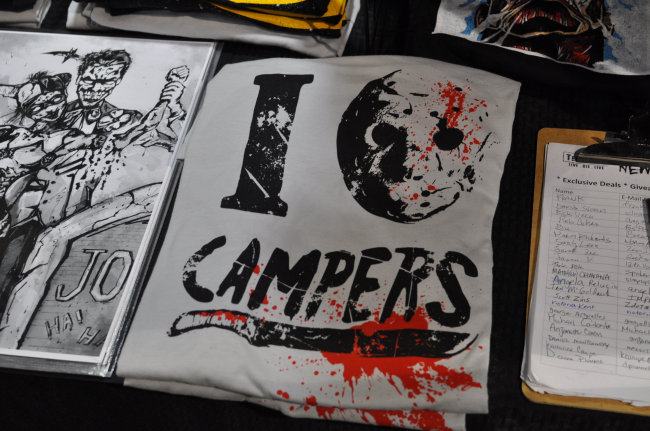 Loved this Jason Voorhees campers shirt by Tee No Evil.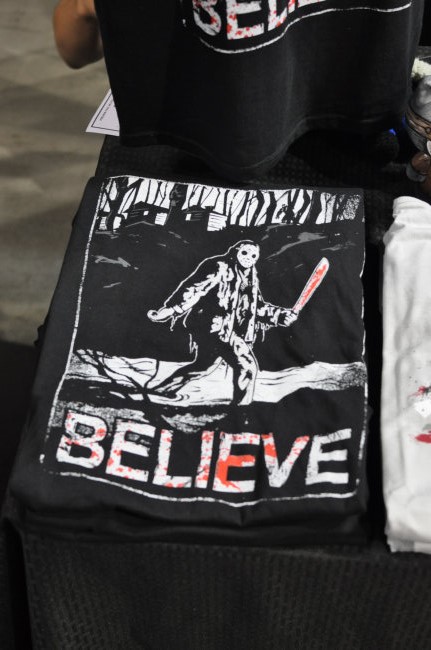 And this one as well. I do believe!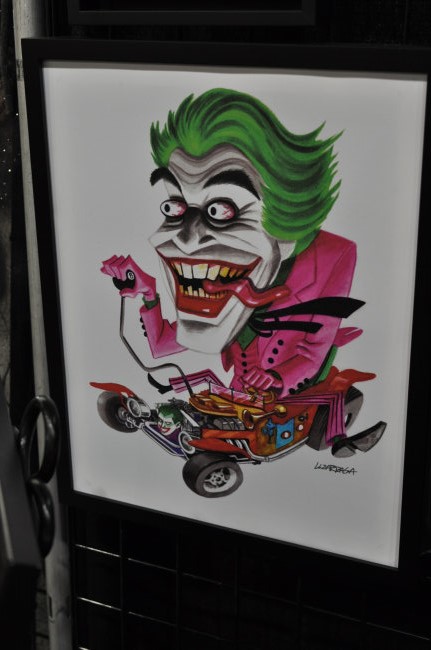 An awesome Weird-Ohs style Joker hot rod print from House of Lizarraga.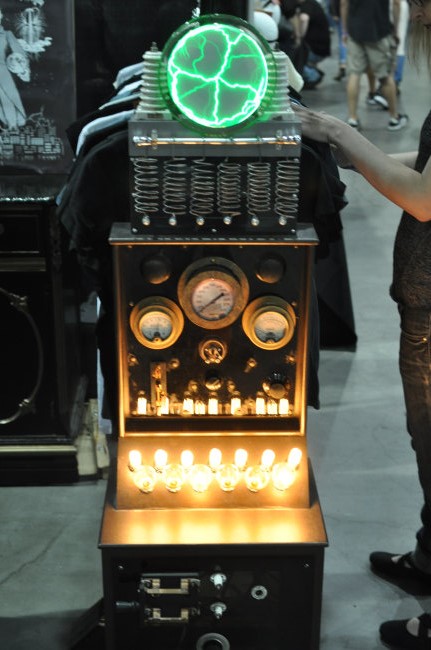 SCIENCE!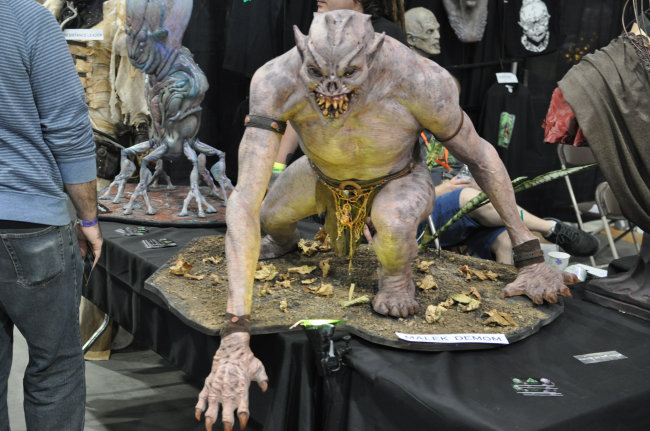 I think he's hungry.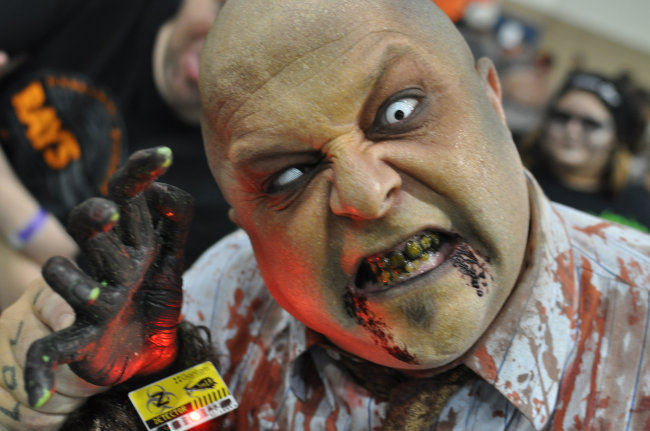 This guy handed me his card after posing for a close-up. So here you go, Noel Jason Scott... you're internet famous now.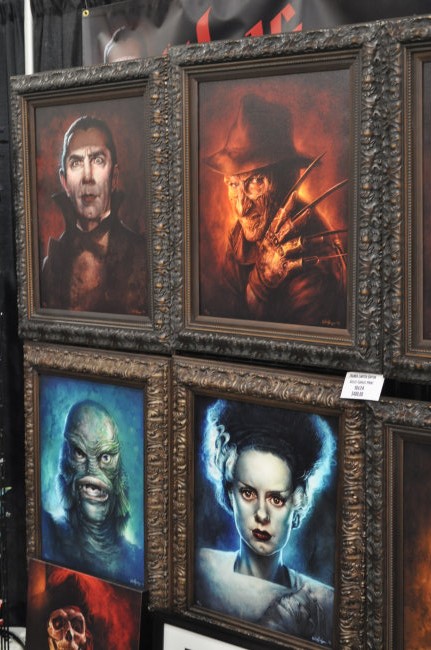 Some wonderfully colorful and detailed monster prints by Wolfinger.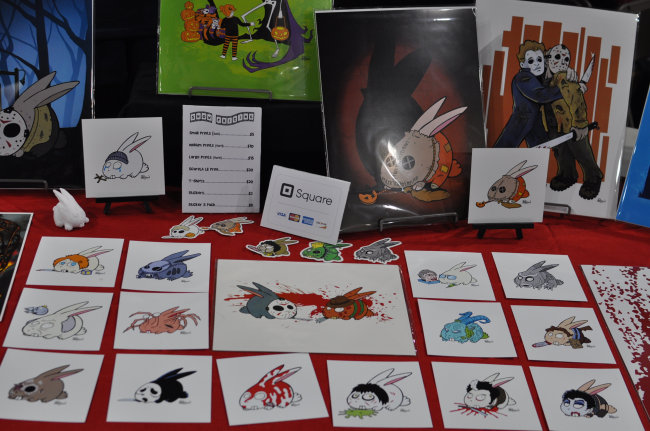 Monster bunnies doing what they do best.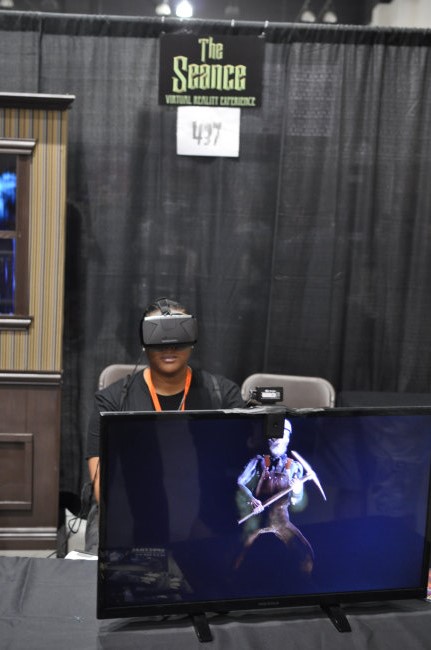 The Seance was one of several virtual reality haunts at ScareLA. People seemed to really enjoy 'em.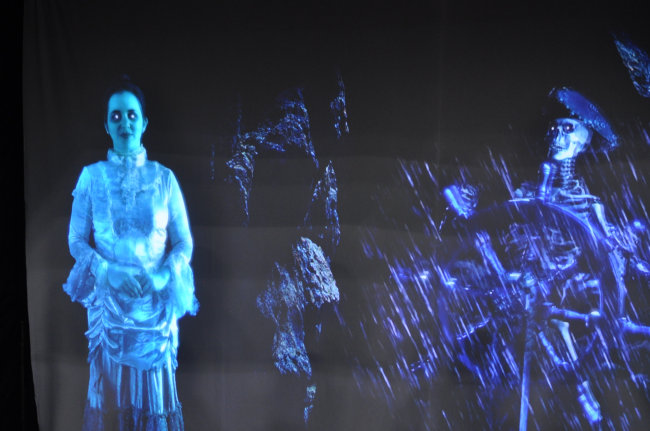 I still love these projected spirit displays from last year.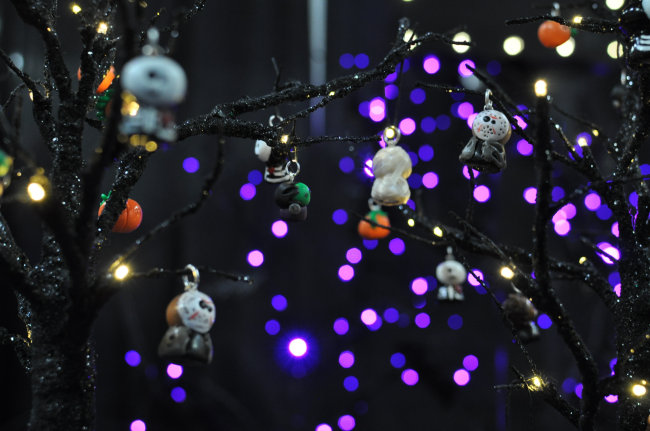 Of all the photos I snapped that day, this was my favorite. There's just something about a tiny Jason Voorhees
dangling from a spooky tree coupled with the beautiful Halloween lights that resonates with me.
There are more photos from ScareLA 2015 to see!
Click here to continue onward to page 3!