by: -RoG-
...CONTINUED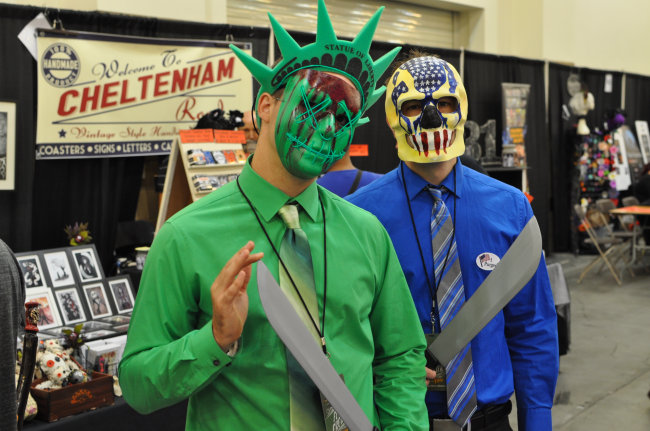 Look, if you're going to Purge, you probably should get some real machetes instead of plastic ones.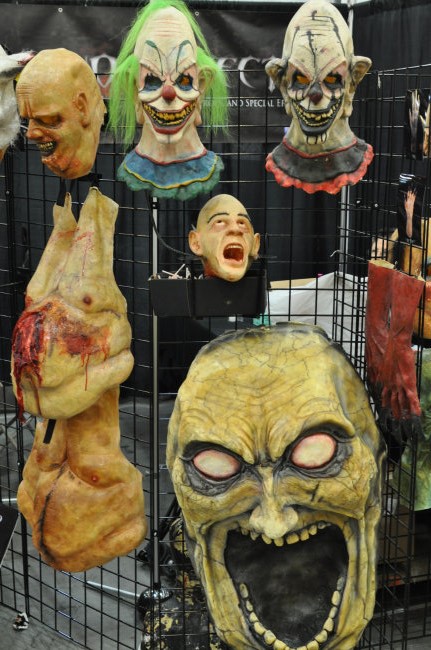 "My, what a big mouth you have."
"All the better to eat you with, my dear!"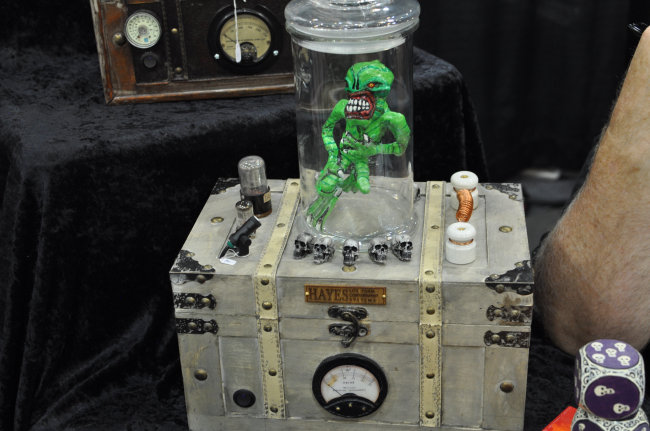 Lovely monster creations by Roger Hayes.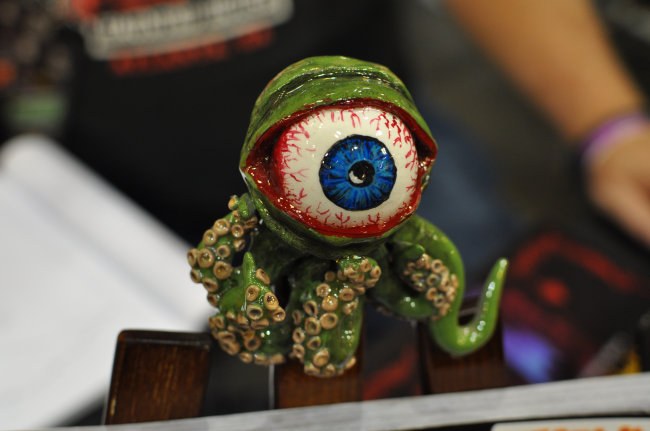 Eyesquid wants a hug!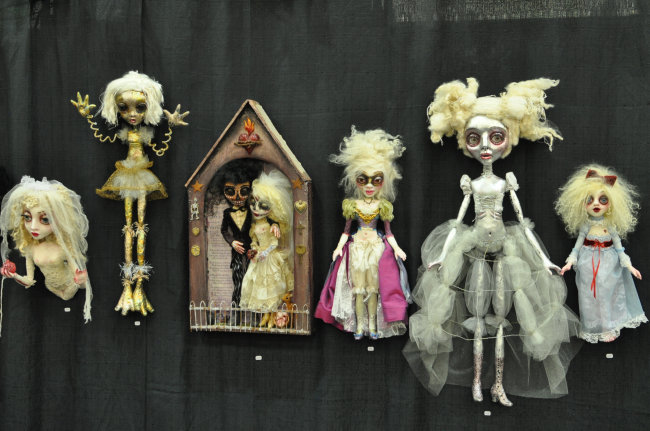 One of a kind spooky dolls from Sheri DeBow.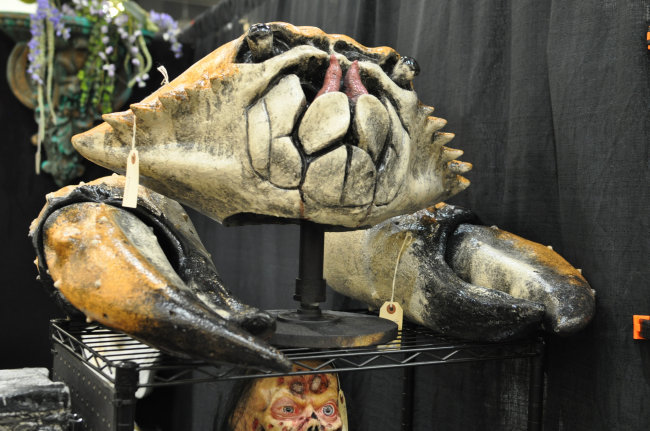 Perfect! Who wouldn't want to dress up as a giant crab for Halloween?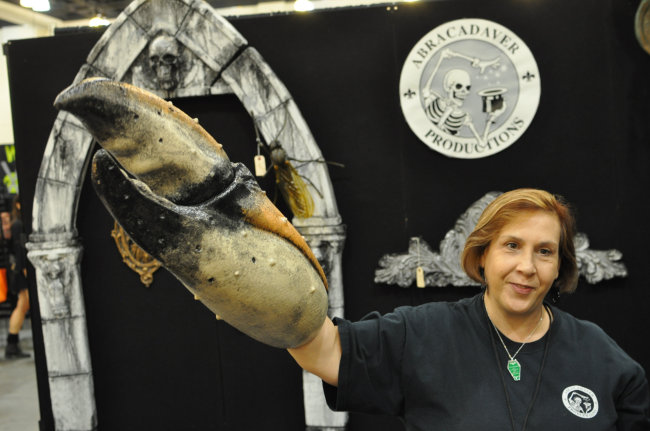 Seriously, I want this crab costume from Abracadaver Productions!

Apparently, there's just no ecaping Pokemon now, even at a horror convention.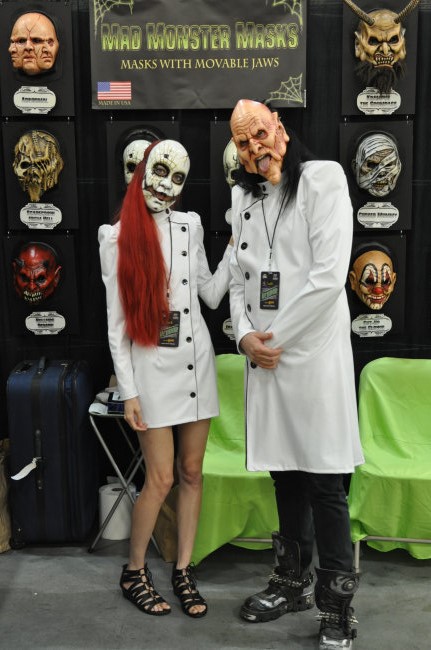 Some really nice Mad Monster Masks on display by the mad doctor and his lovely, long-haired assistant.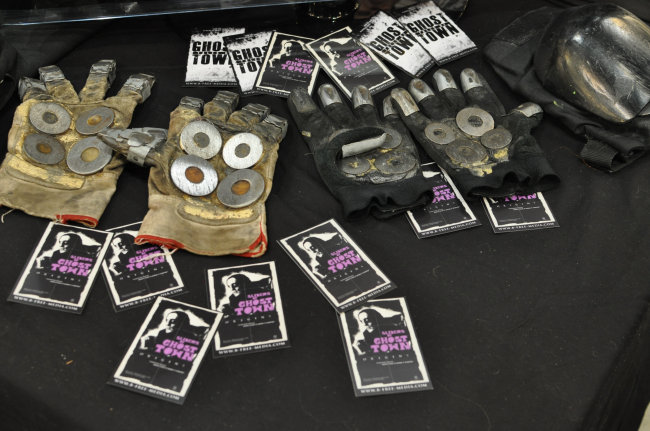 Tools of the trade.
Looking forward to checking out the Sliders of Ghost Town documentary. Should make for an interesting story!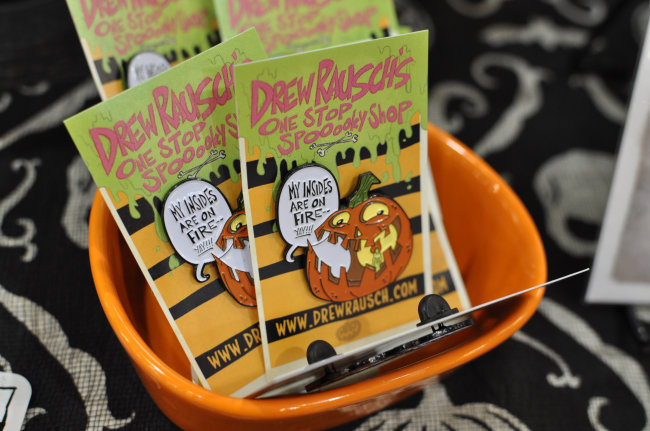 Love how happy this jack-o-lantern is to have its insides on fire. Nicely done, Drew Rausch.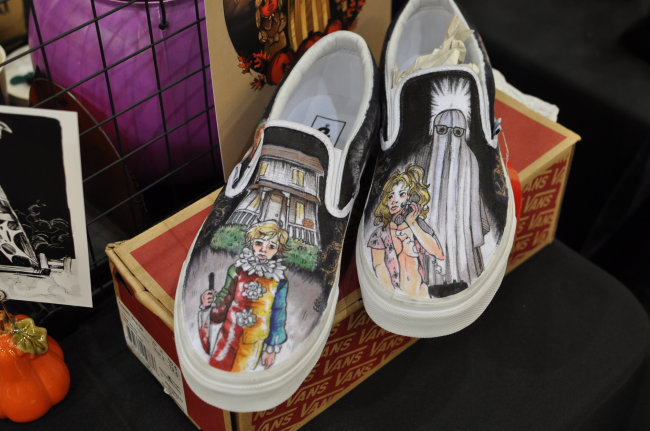 Original Halloween Vans sneakers by Emma Reveles.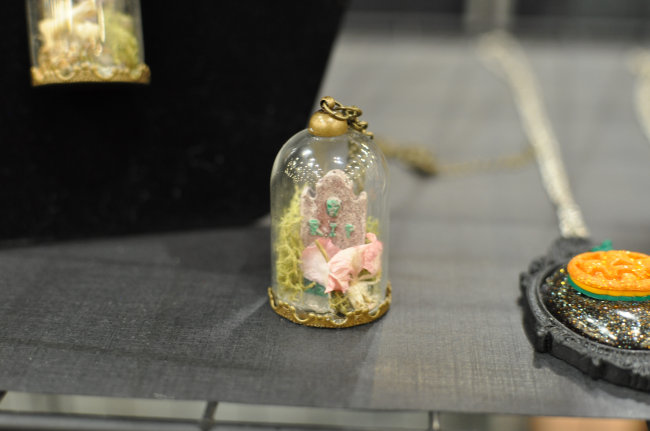 A a wonderfully miniscule tombstone trinket vial by @missmonster_13.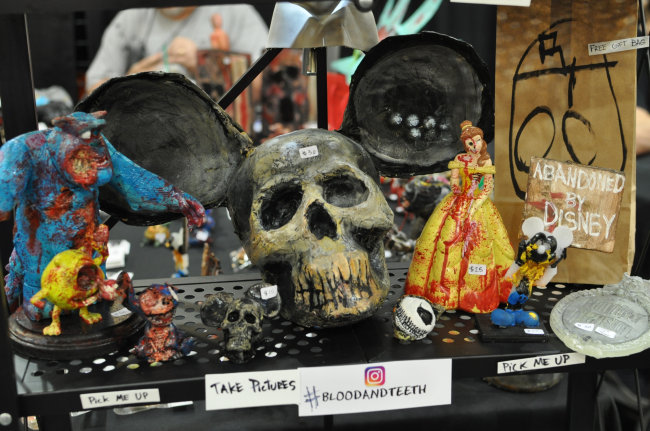 Blood and Teeth continue to produce nightmarish visions of your most innocent & beloved childhood heroes.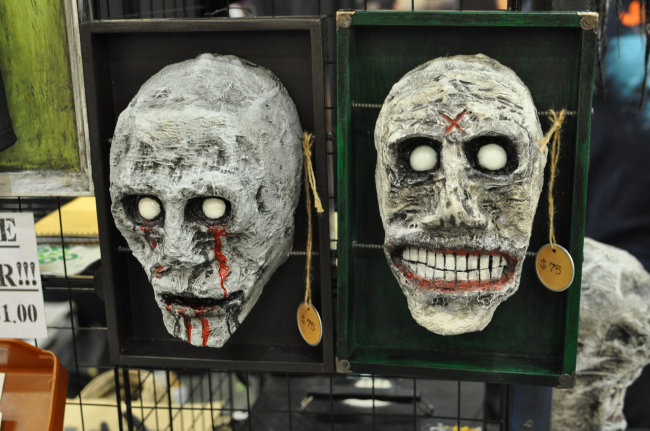 What a lovely couple.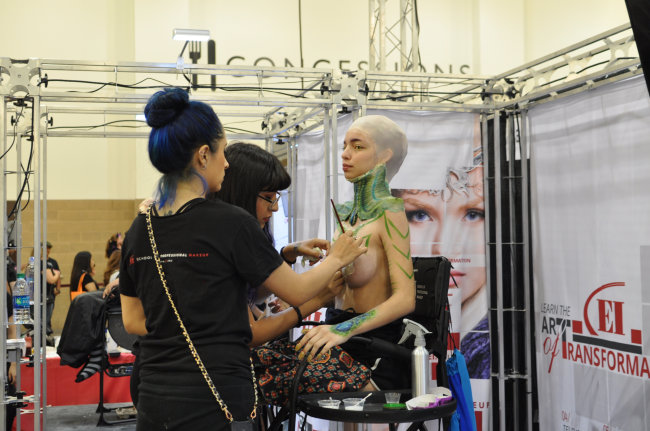 Before...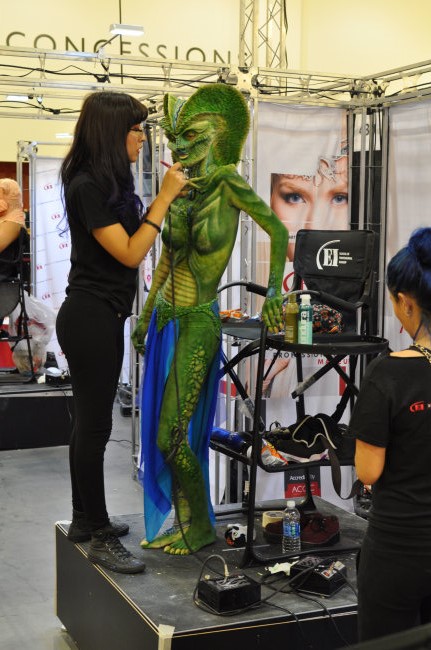 ...and after! WOWWWWWW! Cobra Woman was seriously impressive.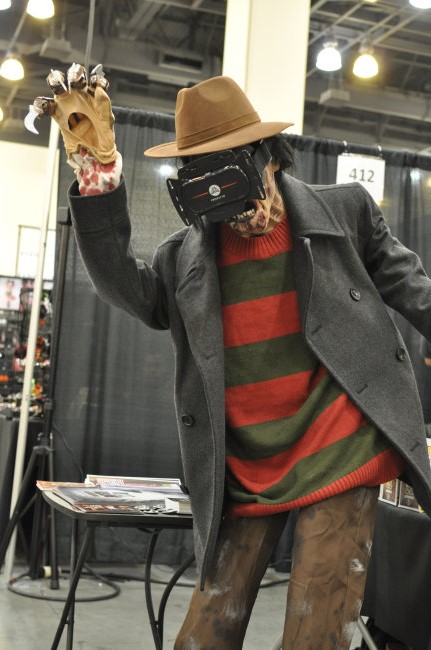 Freddy Vision!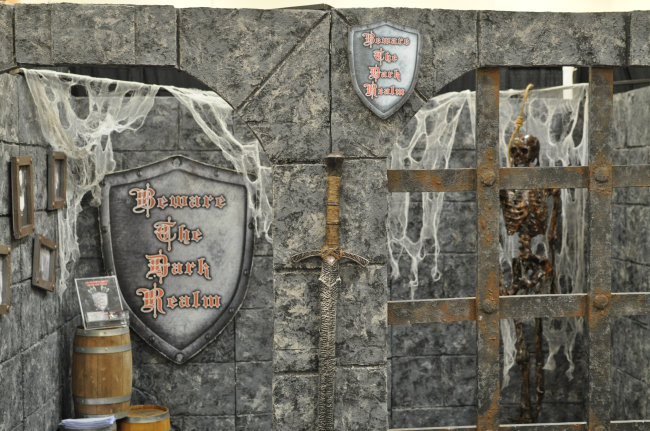 Beware the Dark Realm? Thanks for the warning, but I'm still gonna check it out.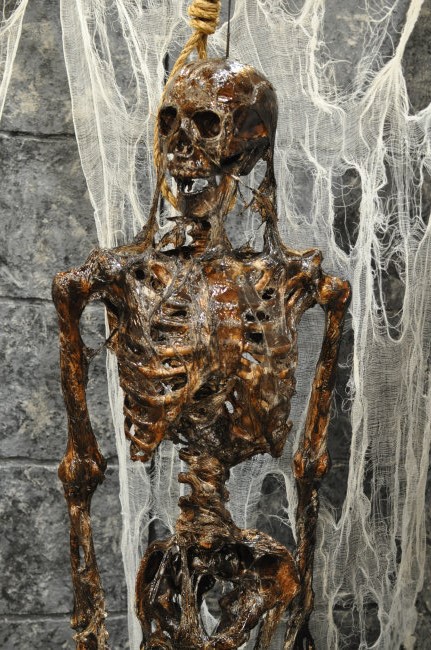 Gotta love the decay effects on this skeleton. Yummy!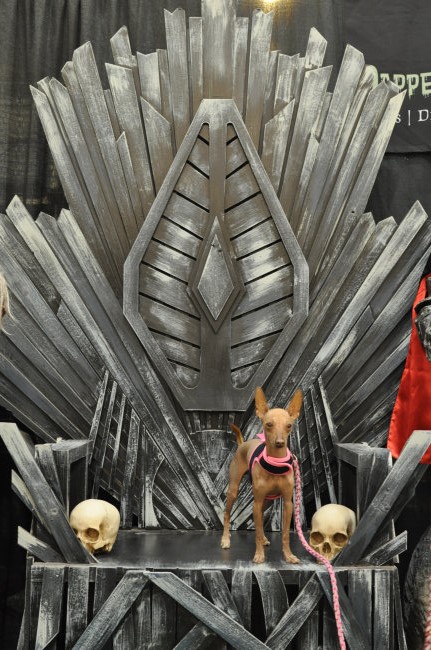 Spoiler alert: This is how Game of Thrones TV series will end.
There are more photos from ScareLA 2016 to see!
Click here to continue onward to page 3!