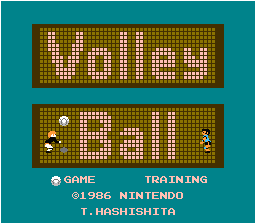 VOLLEYBALL!
Ah volleyball... what would sandy beaches be without this game? Ok, they'd still be sandy beaches. But still, volleyball is one of those sports that has gained popularity over the years mainly because it has athletic women jumping around in very little clothing. In all honesty, I think the game was just a big joke on women. Guys would get them to play the game in bikinis and jump up 'n down all day in the hot summer weather. It's basically a way of getting girls to jump on trampolines, without the trampolines.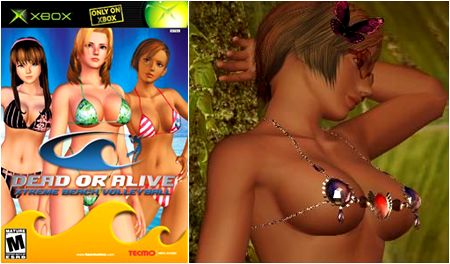 So with the popularity of women's volleyball on the rise, some video game companies have been picking up on this. I'm sure you've all seen the "Dead or Alive Xtreme Beach Volleyball" game for the Xbox. Actually, I'm not sure there is a game in there. I think it's just a disc filled with 3D women who have extremely... er... sorry, I mean Xtremely jiggly body parts. You can bet your bottom dollar that the only people buying this game were horny teenagers that were able to convince their parents that this was nothing but a sports game. Then while mom was out buying them Lunchables meals for the upcoming school week, the kids would spend their time at home, ferociously masturbating to CGI women in skimpy bikinis that couldn't POSSIBLY stay on them in a real game of volleyball.
Still, as controversial as this new game was, it's not the first game to associate volleyball with masturbation. You see, back in the golden days of the Nintendo Entertainment System, there was another volleyball game. Only difference is, this game didn't have the women with enormous breasts. This volleyball was simply a suggestive game on what one should do with his time when he's not busy spiking the ball. But before we begin, we must do the honorable thing and bow to our opponents...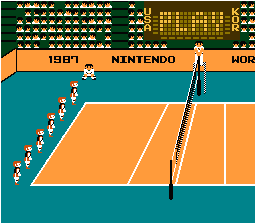 Now that we have done the honorable thing, it's time to sink this game to a whole new kind of low with...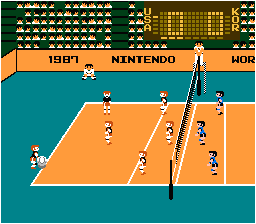 PUBLIC MASTURBATION!
That's right, whenever our volleyball playin' pals aren't busy trying to hit the ball onto the other side of the net, they stand around and practice jerking off. With blatantly suggestive games like this one, it's pretty easy to see how games like "Dead or Alive Xtreme Beach Volleyball" came to be years later.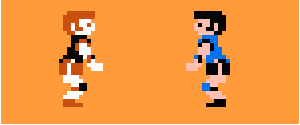 ---