...CONTINUED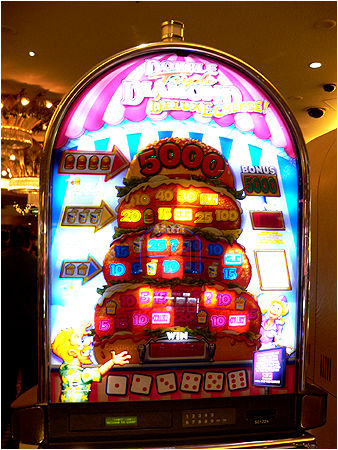 One of our friends kept saying, "Have you played the Burgertime slot machine? You've gotta try it!" over and over. Despite our best efforts, we never found the slot machine he was speaking about. Until it was later revealed that his drunk ass was just calling it "Burgertime" when it was in fact called, "Double Triple Diamond Deluxe With Cheese!"
The lesson learned here: Never listen to the suggestions of a drunkard.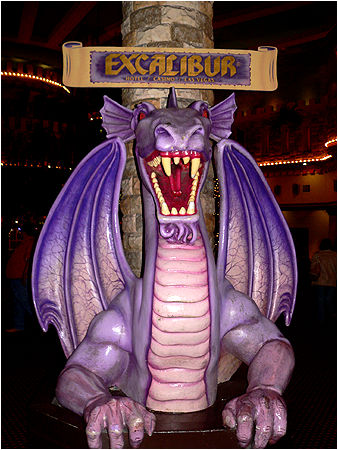 "HA! HA! HA! I JUST STOLE ALL YOUR MONEY AND THERE'S NOT A GODDAMNED
THING YOU CAN DO ABOUT IT BECAUSE I'M A GODDAMNED DRAGON!"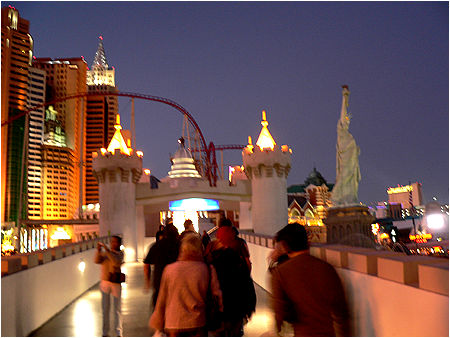 You know, I've always said that castles, roller coasters and the Statue of Liberty belonged together. Looks like somebody beat me to bringing the idea to fruition.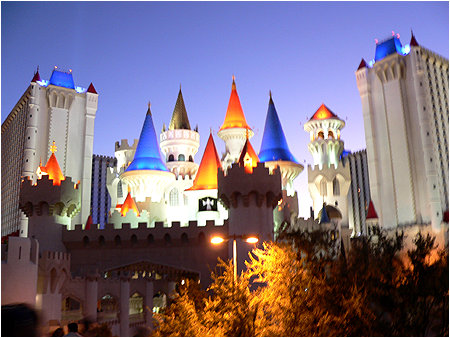 Perhaps the wizard in this castle is to blame for people losing all their money?
Curse you and your black magic! Curse you!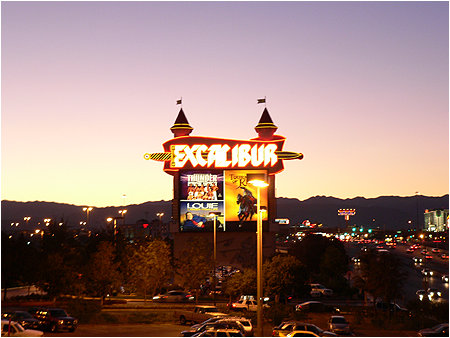 An Excalibur sign promoting the "Tournament of Kings", the men of "Thunder from Down Under" and "Louie - Larger than Life" (who, up until now, I figured was dead).

Thanks to the tears of their flat-broke casino frequenters, the MGM Grand
was able to commission a sculptor to create a lion made of solid gold.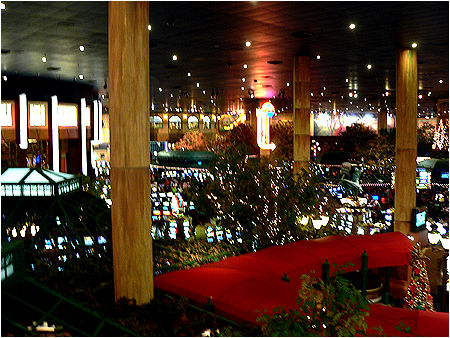 Another sea of slots.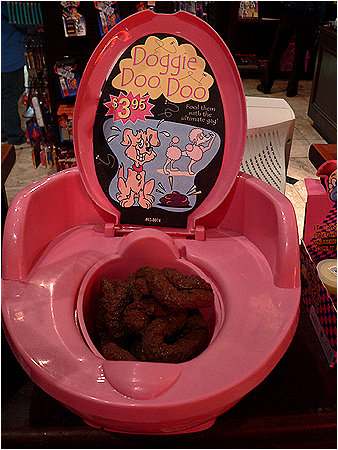 I desperately wanted to drop one of these on the craps tables and place a bet,
but didn't want to get myself and everybody else kicked out of the place.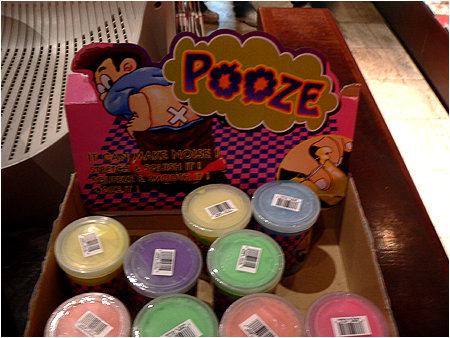 For the record, Vegas is all about the "poo" gags.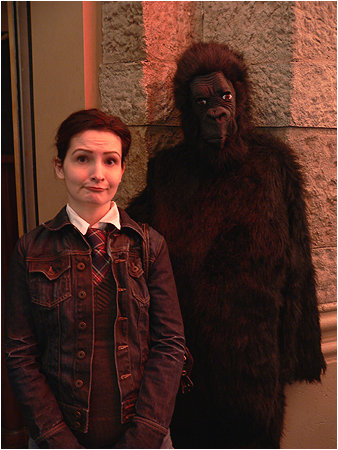 Shortly after this photo was taken, Bigfoot asked Re
if she could give him a few bucks for the slots.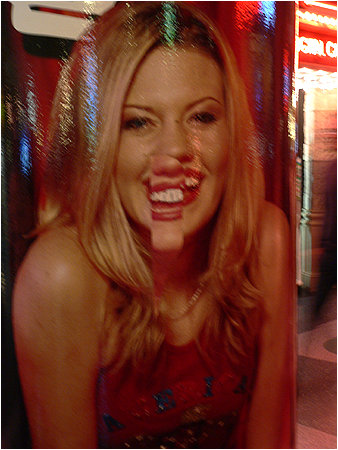 I have no idea what's going on in this poster,
but I've had several nightmares about it.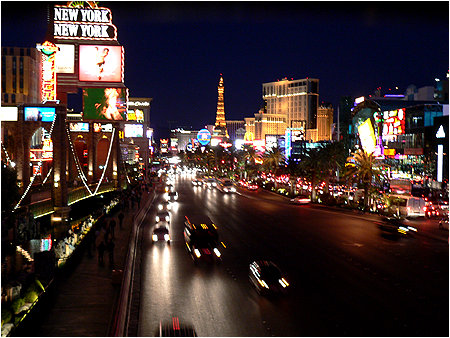 The Strip.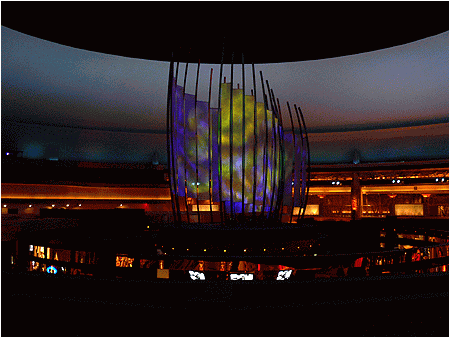 Behold the central nerve center of Las Vegas! Destroy it and you'll bring the city
to its knees! Muahahaha!!! Actually, no... it was just another random piece of art.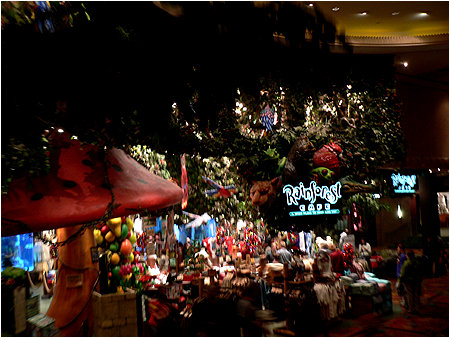 I saw one of these Rainforest Cafes in a Trevose, PA mall several
years ago. Somehow, it's just not nearly as interesting in Vegas
since there's so much other crazy stuff within walking distance...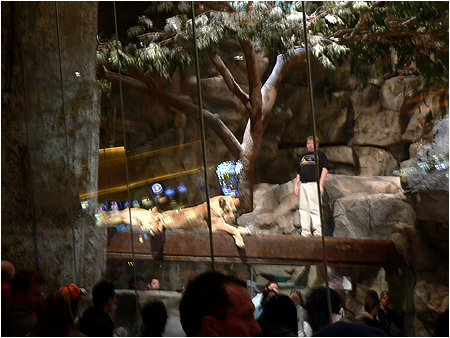 ...such as these lions in a large 10 million dollar habitat.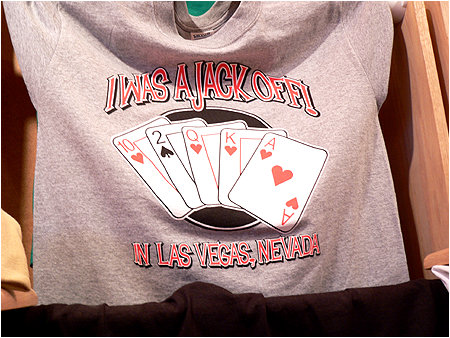 HAR HAR! Gambling humor! Hilarious!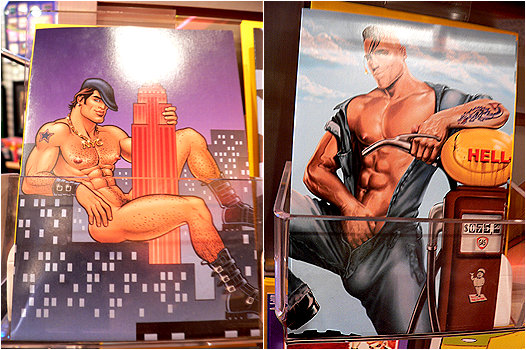 If you wanna send grandma a postcard from Vegas, they have an excellent selection.
There's still plenty more to see!
CLICK HERE TO CONTINUE TO PAGE 3
OF THE LAS VEGAS PHOTO GALLERY!
---
help support I-Mockery by supporting our sponsors:

---
Running a big site like I-Mockery takes a lot o' time and costs moola too.
Want to help show your support?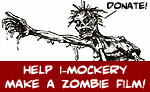 DONATE TO OUR ZOMBIE MOVIE!
Come talk about this piece & more on our Message Forums!