...CONTINUED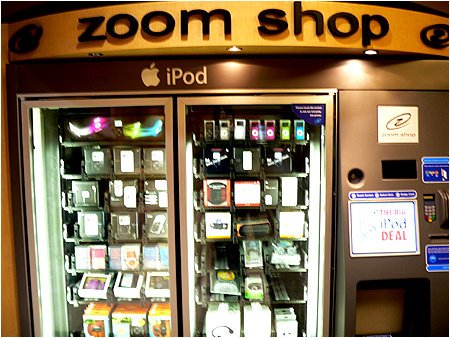 The vending machines in Vegas carry slightly more expensive items,
such as this iPod machine. Just slide your credit card through, pay a
couple hundred bucks and a brand new iPod will drop into your hands.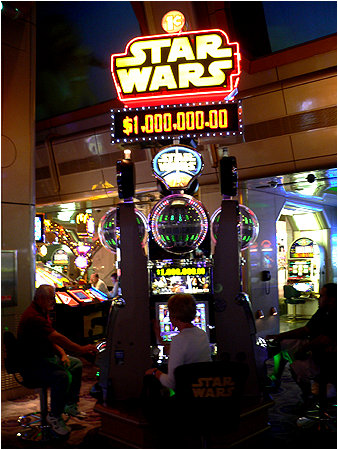 The Star Wars slot machines had some flashy graphics including
some cool sub-games in which you could bet on who would win,
Darth Vader or Obi-Wan, and then watch 'em fight. Either way, the
force wasn't with me in this game and I still lost a couple bucks.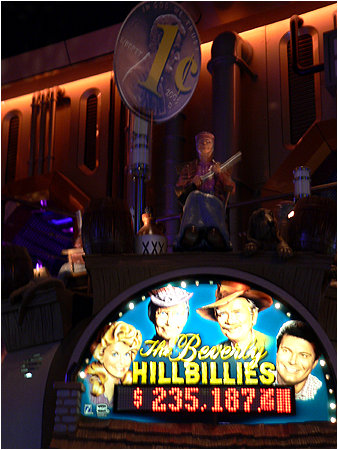 The Beverly Hillbillies game is the ONE slot machine that Re and I played together
and we won "big" on it. After making it far in one of the sub-games in which you
hit the button to shoot critters in their mansion, we won $30 bux. $29 profit, woo!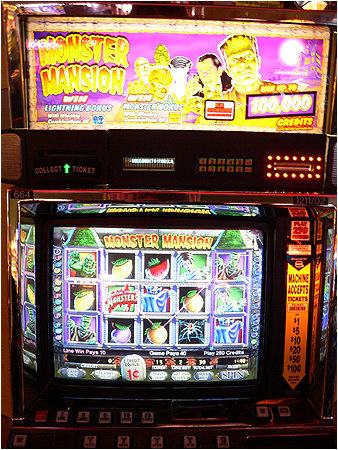 Monsters and Watermelons - together at last!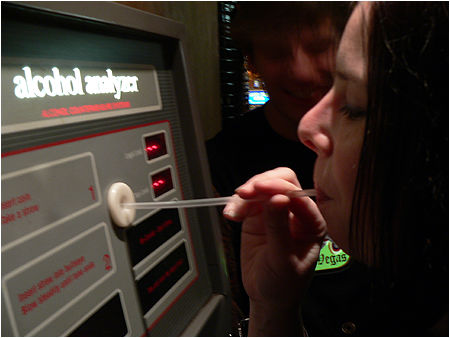 Donna gave the public breathalyzer machine a try but never received any results.
Either this meant the machine was broken or she was legally dead at the time.

While placing your bets, you can watch a damned good Michael Jackson lookalike
dance his ass off. The perfect distraction to help you lose some mega-bucks!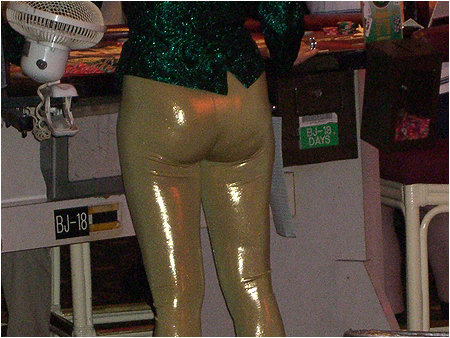 Personally, I found this far more distracting.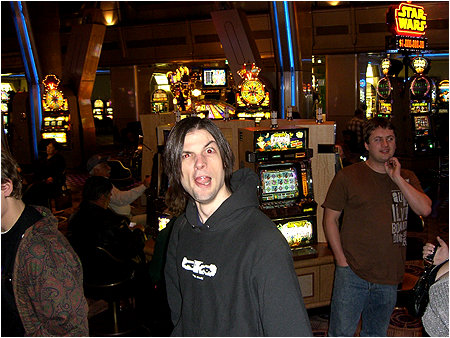 Re catches me making my grandpa face. Now get off my lawn you damned kids!
There's still plenty more to see!
CLICK HERE TO CONTINUE TO PAGE 5
OF THE LAS VEGAS PHOTO GALLERY!
---
help support I-Mockery by supporting our sponsors:

---
Running a big site like I-Mockery takes a lot o' time and costs moola too.
Want to help show your support?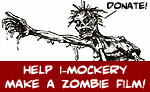 DONATE TO OUR ZOMBIE MOVIE!
Come talk about this piece & more on our Message Forums!