by: -RoG-
...CONTINUED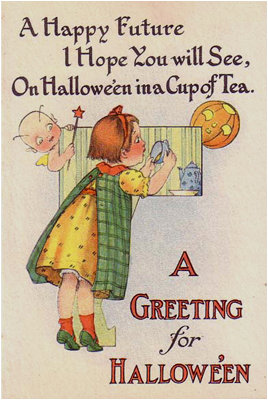 I guess she couldn't see the immediate future in that cup of tea. If she could,
perhaps she could avoid the creepy cherub who's been stalking her.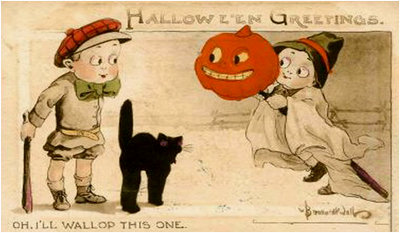 Wallop a black cat for Halloween.
(this message approved by the Humane Society)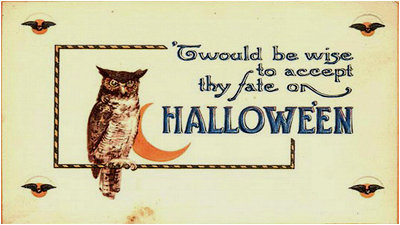 'Twould indeed... 'twould indeed.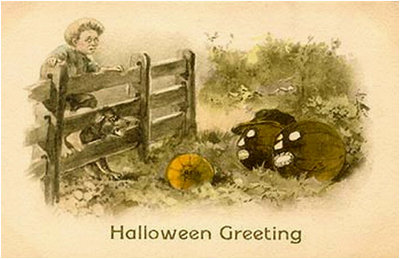 It's like those two zombie pumpkins are just daring the little boy and his dog to
hop the fence and grab that healthy pumpkin. That's just downright horrifying.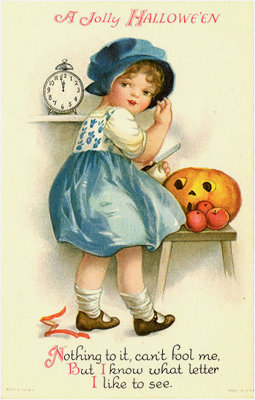 See whatever letter you want lady... just keep that blade away from me.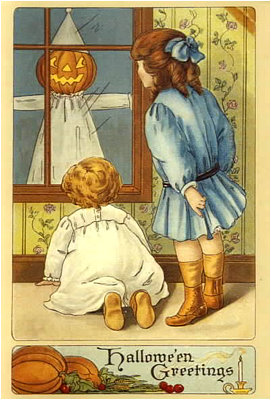 It looked festive enough at first, but then it was set ablaze and took on a whole new meaning.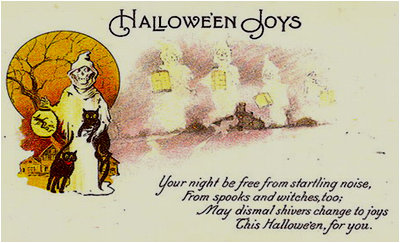 Death really doesn't know how to hold a cat comfortably.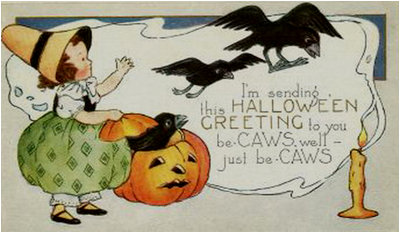 CAW! CAW! CAW!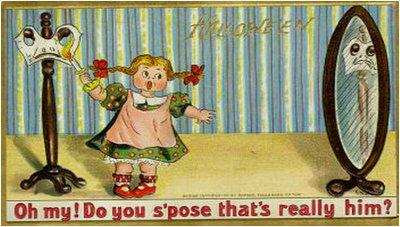 No, I s'pose that's a coat rack and you're an idiot.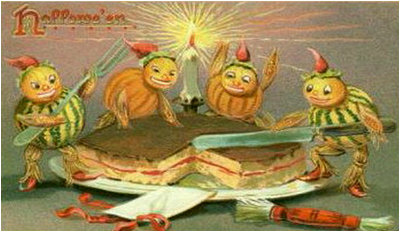 Pumpkin goblins sure of themselves some pancakes, eh?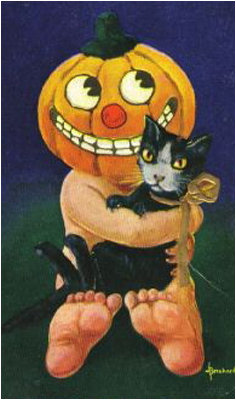 That cat should look WAY more displeased considering he's being held by a NAKED PUMPKIN MAN.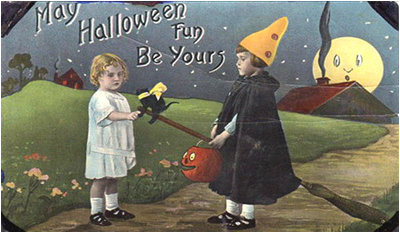 Yes fun... because clearly these two are having nothing but fun.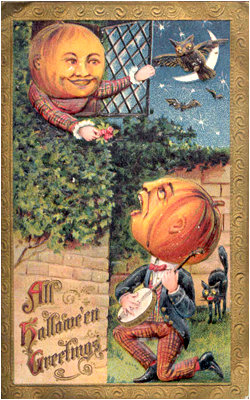 Way to go Halloween greeting card maker! You've successfully taken all the romance out of serenading somebody.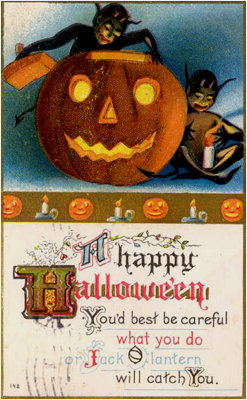 I could care less about the Jack-O-Lantern... I'm more concerned about what will happen if the two little demons catch me.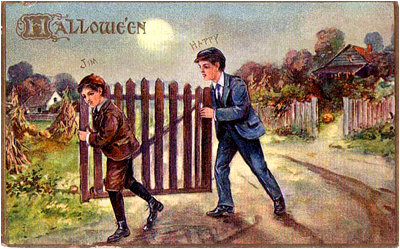 Why are they stealing somebody's front gate? Why is one kid named "Jim" and the other named "Happy"?
We may never know.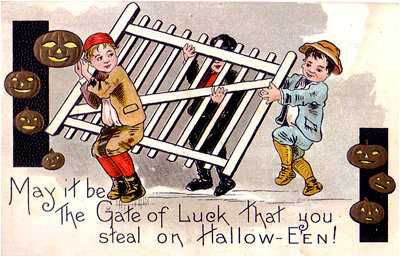 Well, now we know why they were stealing it... they were stealing the Gate of Luck! Of course! Why
didn't I think of that! If there's one thing I like to do every Halloween, it's stealing gates from people's homes!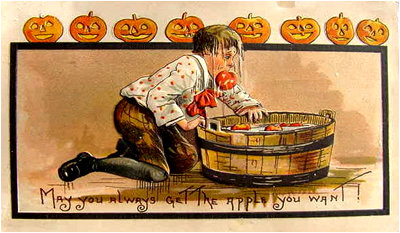 This man looks like he bobbed for a few too many apples. I think he's about to vomit.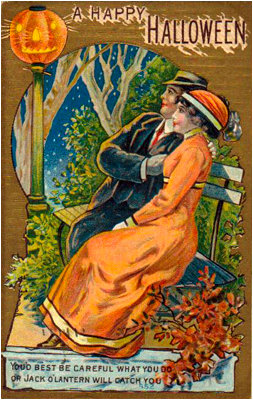 Sure, Jack O' Lantern caught them kissing, what with the lipstick on the man's face 'n all...
but it also looks like he caught the guy copping a feel. Happy Halloween, fella!
Have any questions or comments about this piece?
SHARE YOUR THOUGHTS IN THE READER COMMENTS SECTION BELOW!