...CONTINUED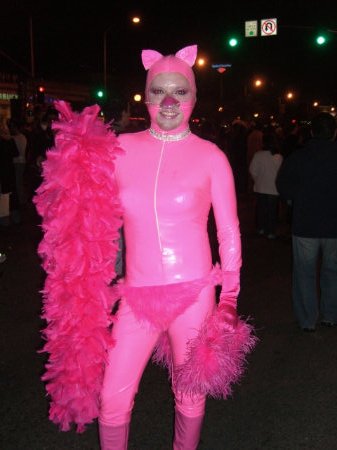 Uh... pretty in pink?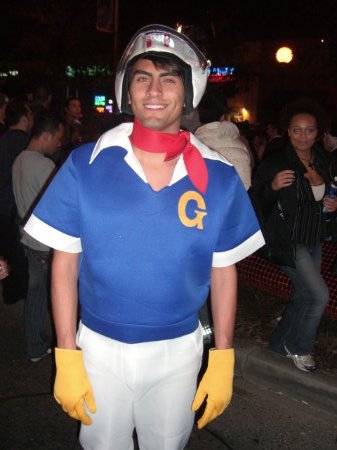 GO SPEED RACER GO!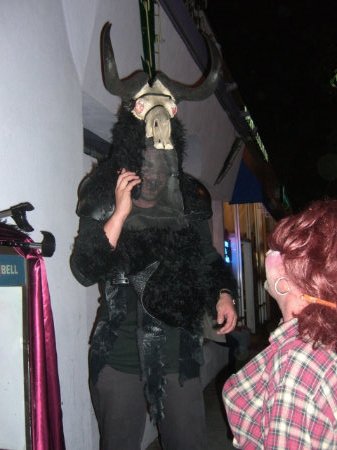 Without the camera flash, you couldn't see his face and he had a
funny sounding voice changer on top of it. Damned good costume.

Hare Krishna! Krishna! Krishna!

And what's this lovely uh... woman selling?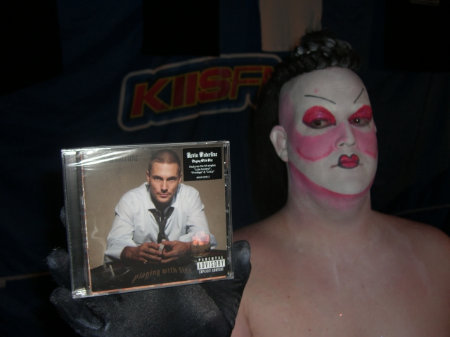 K-FED ALBUMS!

Kevin Federline performed one song before getting booed off stage.
I wasn't in the area at the time, but someone else managed to take some photos.
(credit to "brenden" for these nice photos of K-Fed's brilliant performance)

Re and the mummies!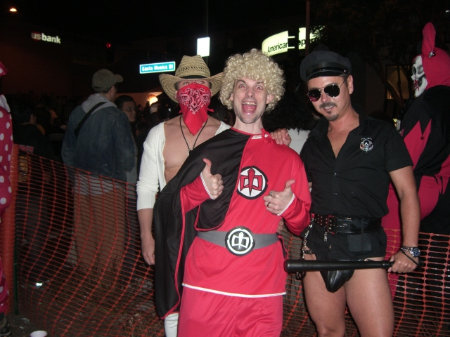 Me and the uh... guys.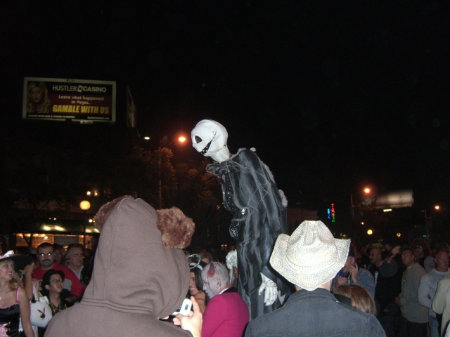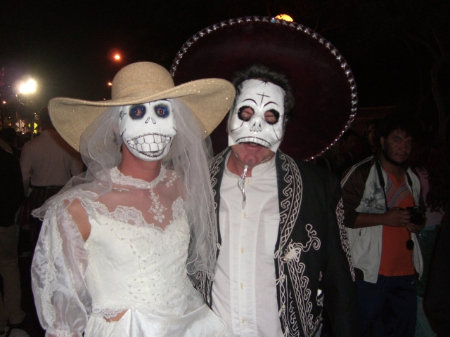 VIVA EL DIA DE LOS MUERTOS!

More like who WOULDN'T he bomb, am I right guys?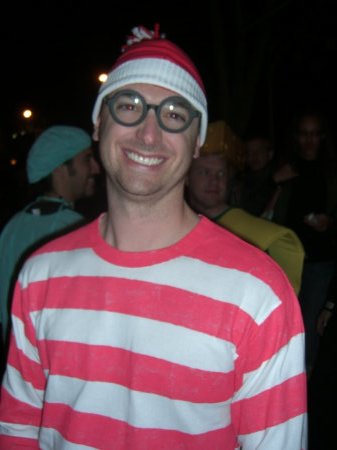 Yep, even in a crowd of 400,00+... I still found Waldo.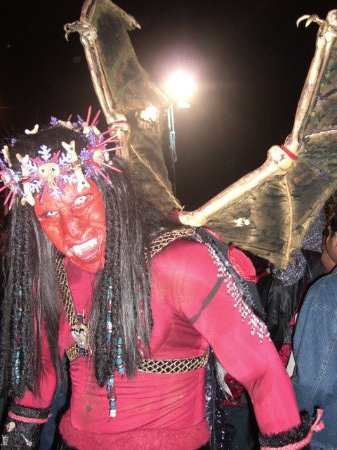 Sure you're scary...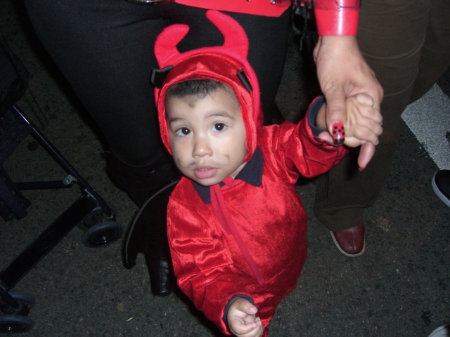 ...but not as scary as him!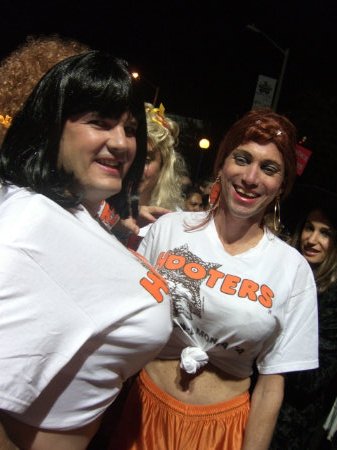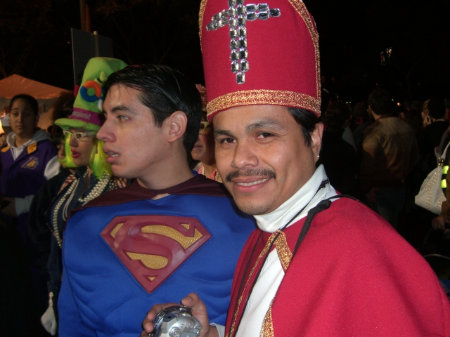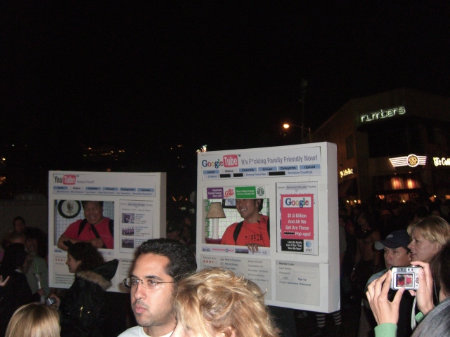 Here's a pair of guys who dressed up as YouTube. What was cool about their costumes is that the panels would actually rotate to change the site to "GoogleTube". The GoogleTube versions of their costumes had more ads and were family friendly.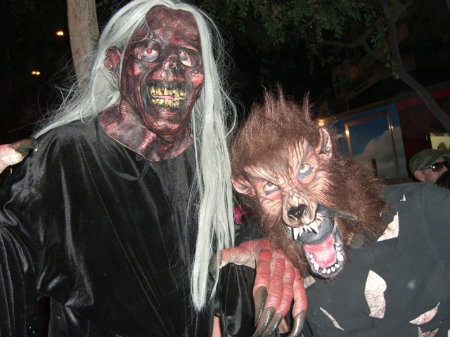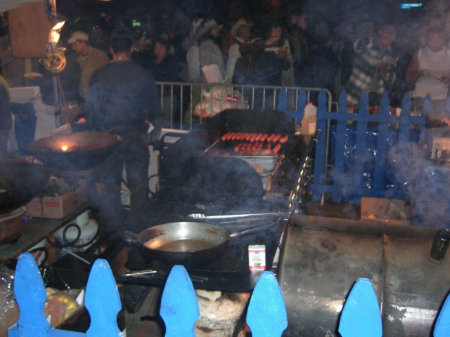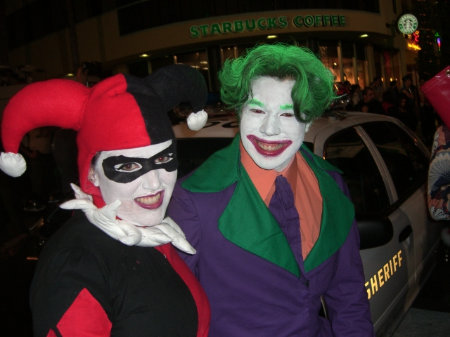 Harley Quinn and the Joker always have a pair of winning smiles.
There's still plenty more Halloween photos to see!
CLICK HERE TO CONTINUE TO PAGE 4
OF THE PHOTO GALLERY!
---
help support I-Mockery by supporting our sponsors:

---
Running a big site like I-Mockery takes a lot o' time and costs moola too.
Want to help show your support?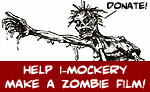 DONATE TO OUR ZOMBIE MOVIE!
Come talk about this piece & more on our Message Forums!