by: -RoG-
...CONTINUED

More toys and even a few vintage Halloween masks including Papa Smurf.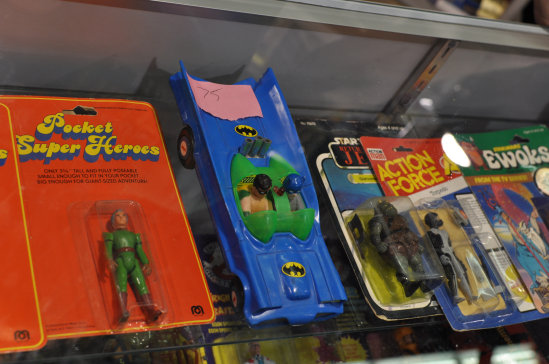 Super Pocket Heroes, Action Force, and an old Batmobile with Batman & Robin.

She was super shy and I'm pretty sure her dad made her wear this costume.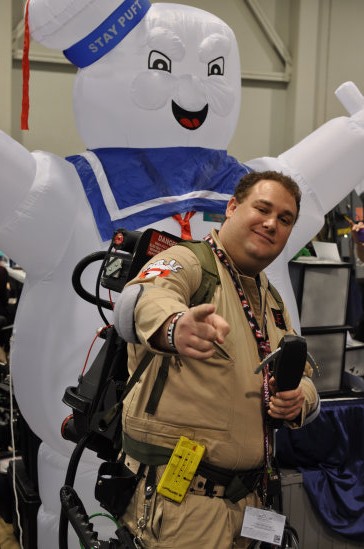 He ain't afraid o' no ghosts.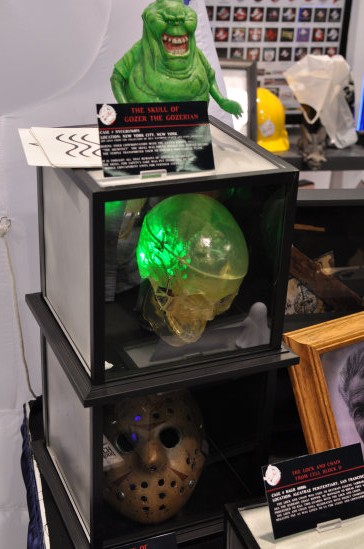 Some nice props including the skull of Gozer the Gozerian and the mask of Jason Voorhees.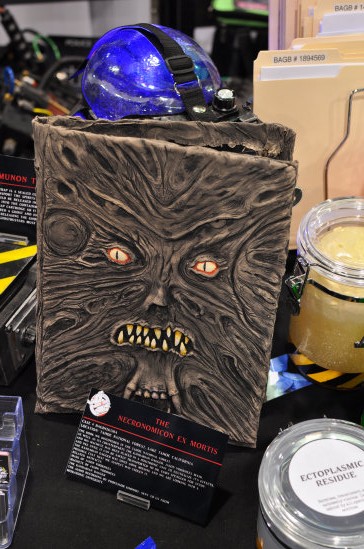 The Necronomicon.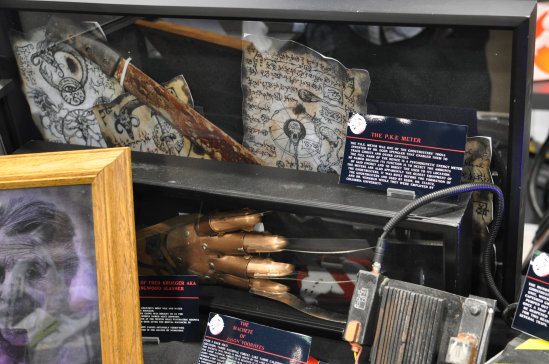 Freddy Krueger's Glove.

Ghostbusters ectoplasm, slime, and caustic seeps. Yummy!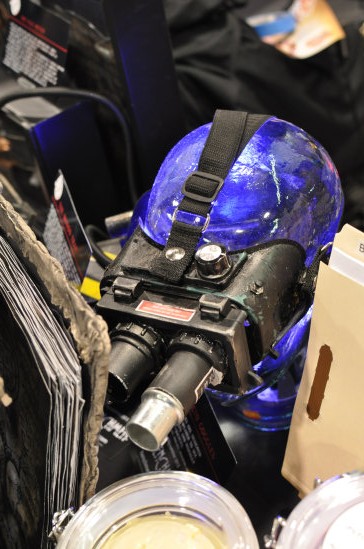 Ghostbustin' goggles.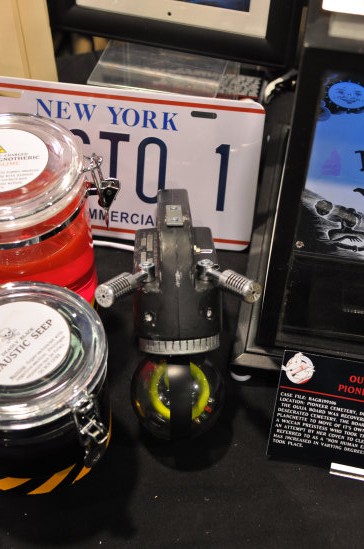 More tools of the trade.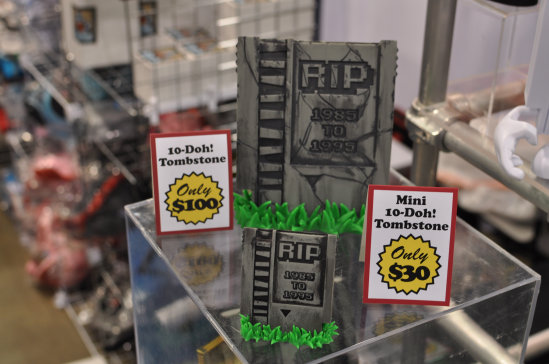 We all know it never really died. And even if it did, the NES has clearly risen from the grave.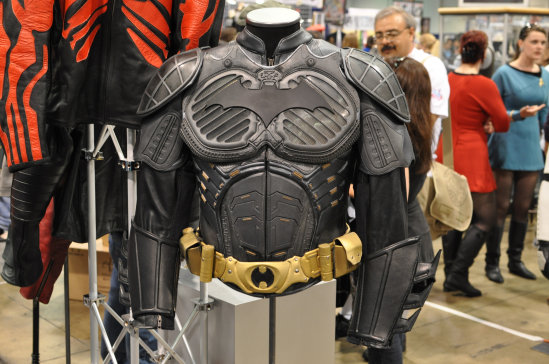 Batman's armor.

Battlestar Galactica goodness.

Thor's helmet and Mjolnir.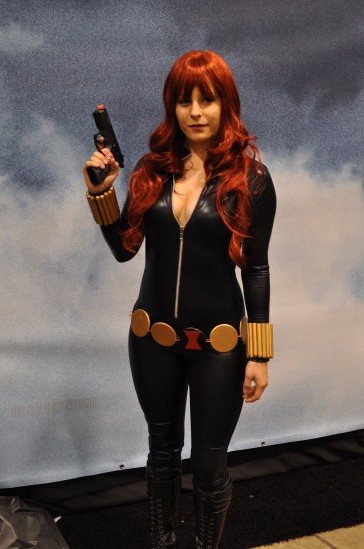 She must be powerful if she got past security with that firearm.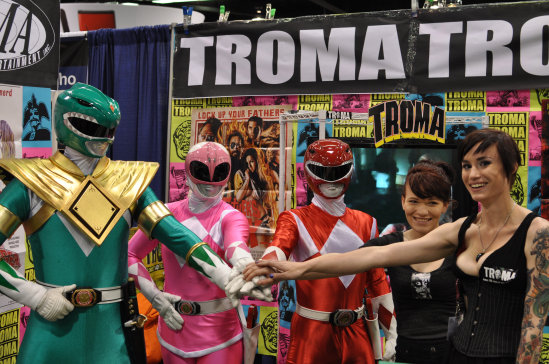 You'd never think to see the Power Rangers in Troma Entertainment's booth, but there they were.
One of the many reasons why I love WonderCon.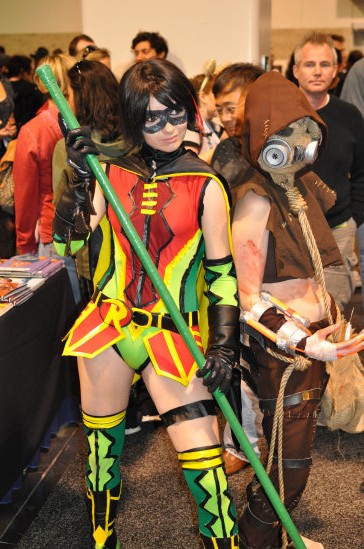 Teen Titans. Word.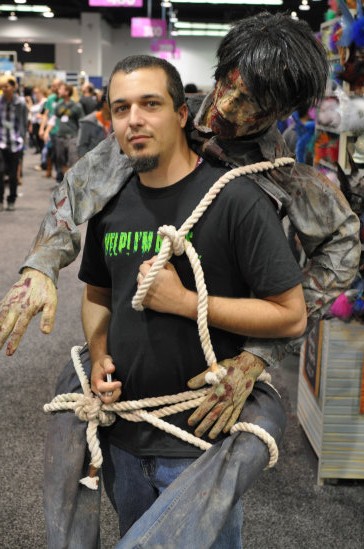 Giving a zombie a piggy-back ride is not recommended. Totally leaves your neck exposed to bites.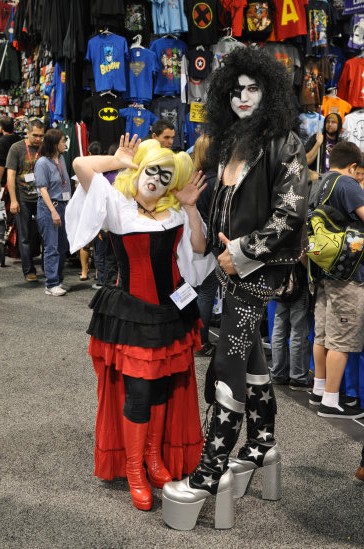 Harley Quinn and KISS. I could see this relationship working.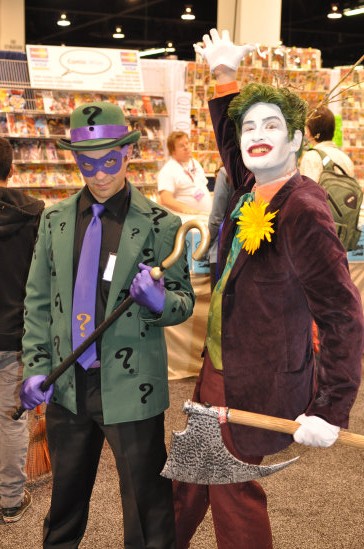 A damn fine Joker and Riddler combo.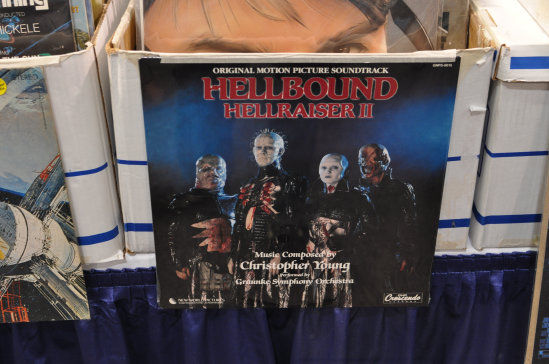 Hellbound Hellraiser II soundtrack on vinyl.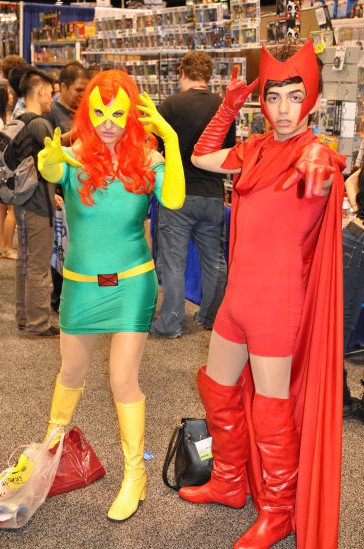 Strike a pose. Vogue.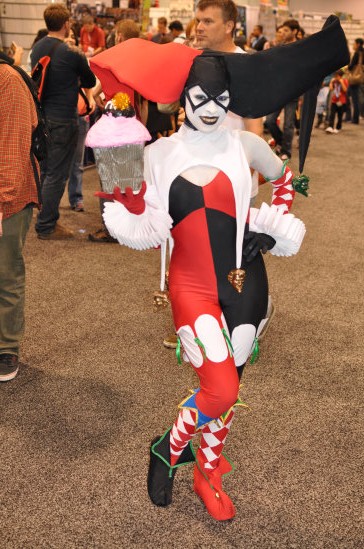 A fantastic custom Harley Quinn costume, complete with giant cupcake. I'm sure it's not poisoned or anything...

TRON figures.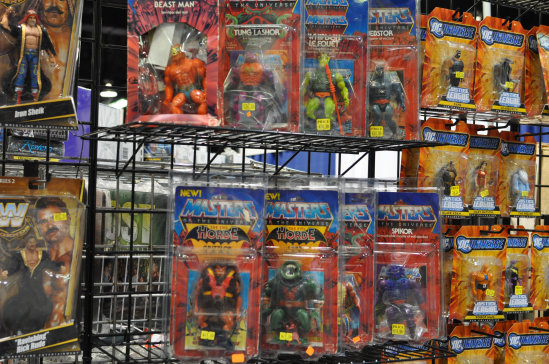 Some classic Masters of the Universe figures still in the package.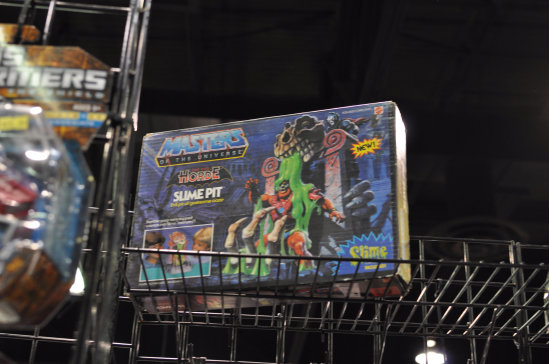 ...and the original Slime Pit playset.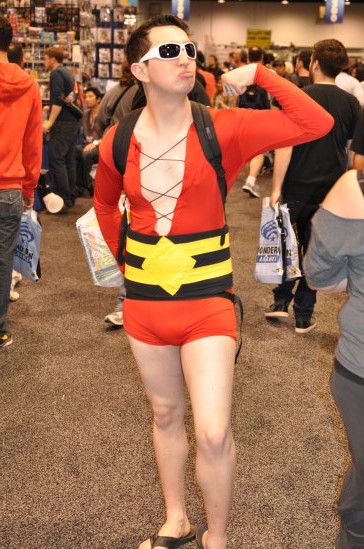 Very rarely do you see somebody cosplaying as Plastic Man. Well done, sir!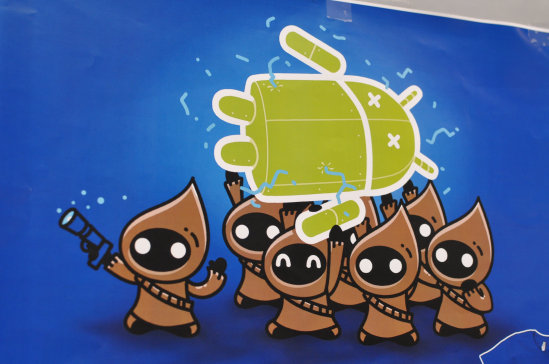 Ootini!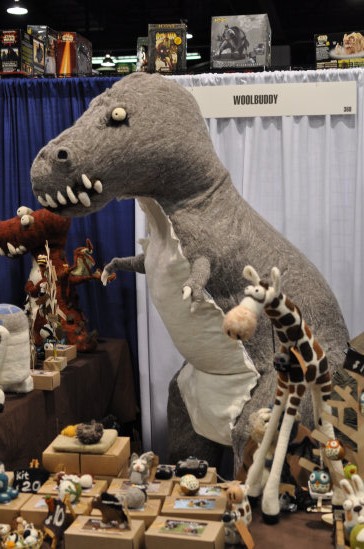 A giant T-Rex made of wool!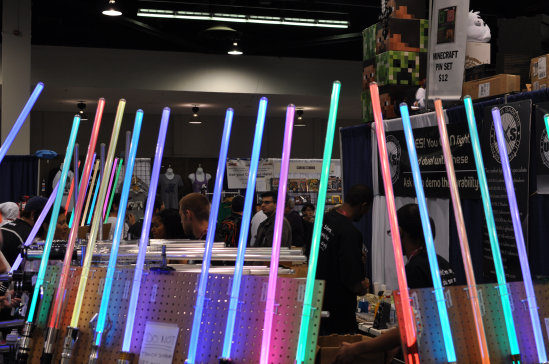 A rainbow of lightsabers.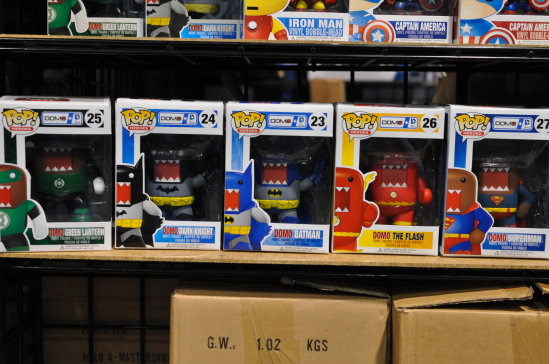 Domo-Kun is every superhero ever, and therefore, the most powerful creature in the universe.

Retro-action DC Super Heroes.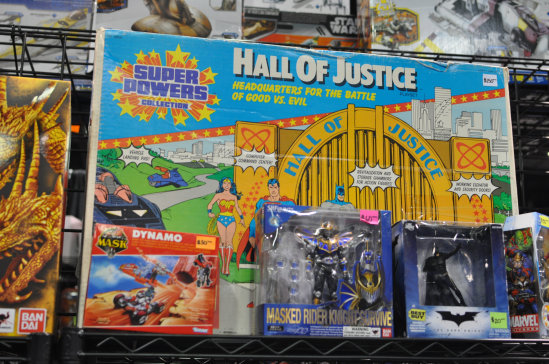 Dynamo from M.A.S.K. and the classic Super Powers Hall of Justice playset. Still my all-time favorite superhero toyline.
There's still plenty more from
WonderCon 2013 to see!
Click here to continue onward to page 3!