by: Dr. Boogie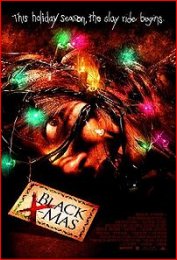 In 1983, director Bob Clark gave us one of the most memorable Christmas movies of all time: A Christmas Story. Nine years earlier, however, he gave us another, slightly less celebrated Christmas movie: Black Christmas. For those who haven't seen it, the story involved a sorority full of girls being menaced by a serial killer, but it was mainly about the incompetence of the local police force, and how that incompetence allowed the killer to handily dispatch a group of whiny coeds.
The 2006 remake, on the other hand, was about something different altogether. Sure, the sorority house and serial killer element were still there, but this time, instead of focusing on how the police are a bunch of nitwits with short-term memory problems, the emphasis is mainly on eye trauma. Certainly there are other kills, including a few that hearken back to the original film, but the director almost invariably finds a way for someone's eyes to be poked out, or scooped out, or eaten. There was even symbolic eye trauma in places where people weren't being maimed, such as one scene that has a character punching a hole in a wall by gouging out the eye on a giant wall poster.
The other popular kills have the killer appearing near the victim briefly, followed by a cutaway shot and an inexplicable explosion of blood. For my money, however, the most truly memorable kill goes like this: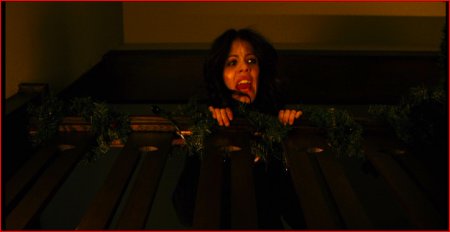 Sorority girl Melissa is worried about the scream she just heard. She's worried that her remaining friends may have gotten themselves into some trouble, but unfortunately, she's the one with the problem.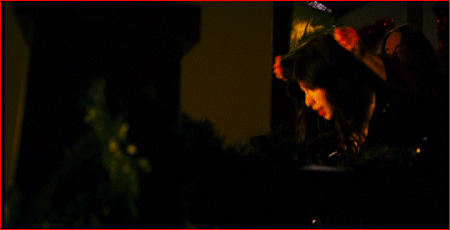 The killer throws a plastic bag over her head and it doesn't look good for her. Luckily, she just barely manages to break free and remove the bag, at which point she flees down the stairs, reunites with her friends, and they all kick the killer's ass.
No, but seriously, she runs back to her second-story room and prepares to jump out the window.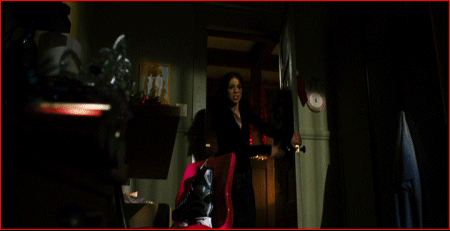 Oh, if only the manufacturer had thought to include a quick-release button in the event that a person had been so terrified of something that they forgot how to operate window latches.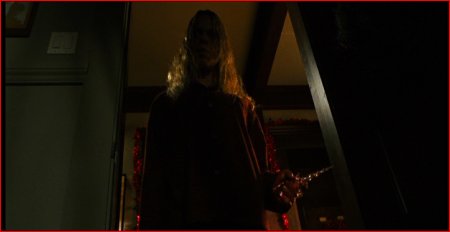 Seconds into Melissa's struggle with the impertinent glass portal, the killer catches up with her. With no other inconvenient places to flee to, she decides on a new plan of action: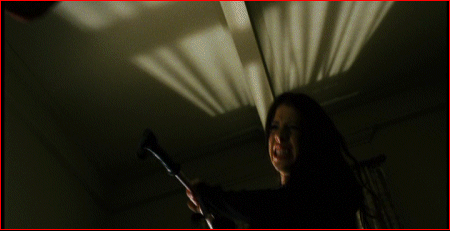 Beat the killer with a ski pole. And it really works, too. The killer is brought down by Melissa's merciless chops. Then, in spite of the fact that the killer is still holding a glass unicorn with an unusually large horn, Melissa drops the pole, turns her back on the killer, and starts wrestling with the window again.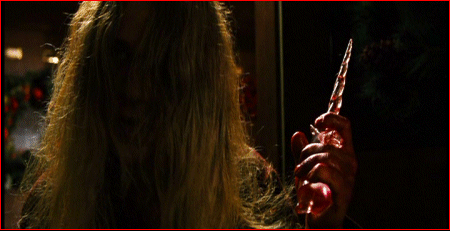 This time, the killer is the one who gets to look at something for a new weapon idea. If only Melissa hadn't drawn his attention to her winter recreation gear.
Normally, it would probably be a little tougher to kill someone with an ice skate as opposed to just stabbing them with your overcompensating unicorn statue, but not when you use that skate like this: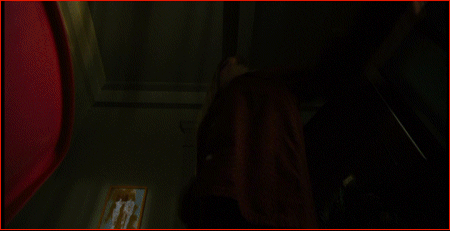 He hurls the skate like... well, like an unbalanced shoe that flies perfectly straight anyway, and it chops off the back of Melissa's head. Thus, we learn that the reason she was making all these bad decisions was because of all that empty space in her skull.
That's really the best part of the movie. The rest you could pretty much do without. And no, I am not just saying that because the killer has the same haircut that I do.
Have any questions or comments about this piece?
Dr. Boogie