by: Dr. Boogie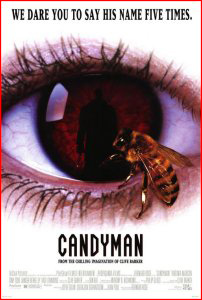 It's hard to believe that we've been celebrating Halloween on the site for this long without mentioning Candyman. It's a fantastic movie, and Tony Todd as the title character is absolute dynamite. Plus, there's a brief cameo by Ted Raimi right in the beginning.
The basic idea is that an enterprising grad student named Helen Lyle (Virginia Madsen) is writing a thesis on urban legends when she comes across the story of the Candyman, a slave who ran afoul of a group of angry crackers in the south. They didn't care for him getting a white woman pregnant, so they sawed off his right hand and replaced with a hook. Then, to add injury to injury, they covered him in honey and let a swarm of bees sting him to death.
Skeptical of the Candyman's existence, Helen chants his name into a mirror the required five times, and then all bets are off. Now, the Candyman is killing people around Helen, and worse yet, it looks an awful lot like Helen is the one doing the killing. This is thanks in no small part to Helen's willingness to apply her fingerprints to just about every meat cleaver and butcher knife she can find. Anyway, all this killing and self-incrimination leads to Helen being committed until a doctor can decide if she's fit to stand trial.

The doctor is a little skeptical of Helen's claims, particularly because security footage of the moment when the Candyman appeared to taunt her only shows her screaming at the ceiling. Helen is a little confused about this herself, but she knows exactly how she can prove she's not a crazy serial killer: summon the Candyman via a nearby mirror. Because that worked out so well for her the first time.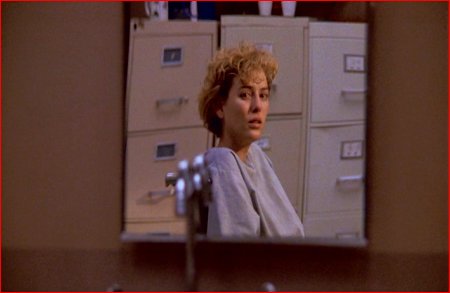 "Candyman... Candyman... Candyman... Candyman... Candyman."
Nothing happens. Looks like Helen was just a murderous psychopath all along.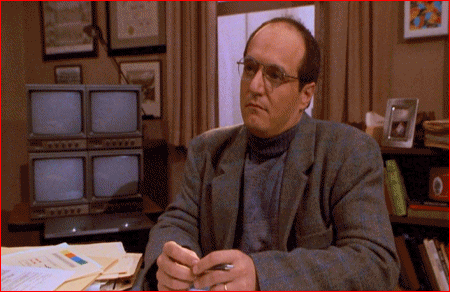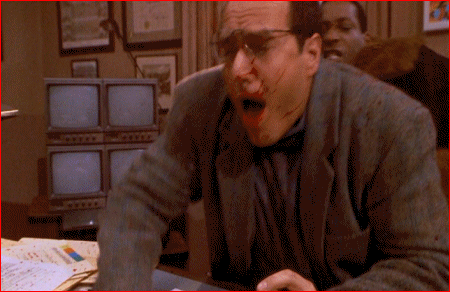 Whoops! Guess it just takes a while for the C-man to get warmed up. And boy did he warm up with this guy - ripping that big ol' hook straight up the doctor's spine. That's one way to keep the doctor away, sans apple.
One more murder off the docket. All that's left to do is undo Helen's restraints and make his grand exit.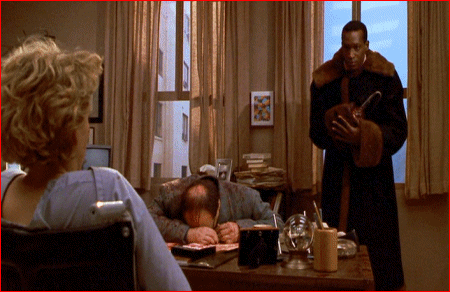 At this point, Helen still isn't getting that the Candyman doesn't so much want to kill her as much as he wants her to "be my victim". At first glance it may seem like a case of to-MAY-to / to-MAH-to, but believe me, it's an important distinction to make. If Jason Voorhees thought he could convince teenagers to just impale themselves on his machete, he might be more inclined to give us some snappy one-liners.
Have any questions or comments about this piece?
SHARE YOUR THOUGHTS IN THE READER COMMENTS SECTION BELOW!