by: Dr. Boogie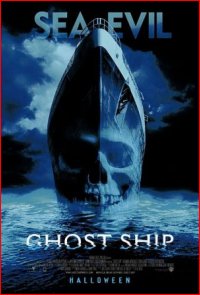 What can you say about Ghost Ship? Not much, since it's a pretty unremarkable horror movie (not as incredibly unremarkable as the Los Angeles Ghost Ship haunted attraction from last year, but still pretty unremarkable). Just imagine if Event Horizon took place in the ocean instead of space, and instead of black holes you had... drifting aimlessly around the ocean for a while.
The one thing the movie really has going for it is its opening scene. The year is 1962, and a ball is being held aboard the Antonia Graza.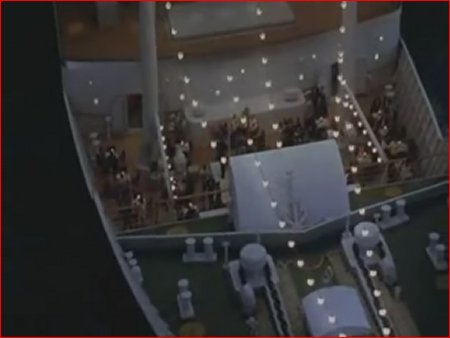 It's not immediately clear why the ball is being held in the forecastle instead of, say, the ballroom. Perhaps some of the guests wanted to be closer to the ship's thundering engines and greasy winches.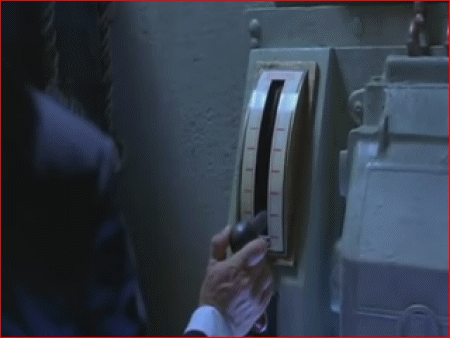 In any case, if you're going to have a movie called "Ghost Ship," you'd better have a ship full of ghosts. The crew of the Antonia Graza know this, so the word goes out that the passengers need to get a better look at one of the ship's finer cables.
I'm not really sure what this thin cable is for, but it is run across the deck in such a way that if it were suddenly pulled taught...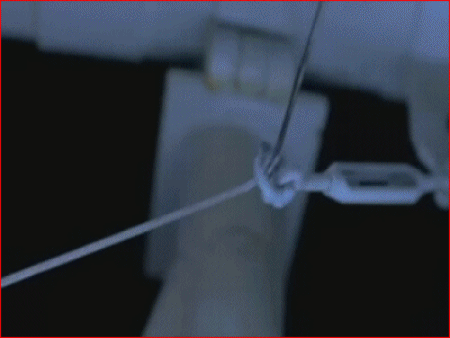 The cable slices across the deck, knocking over furniture and cutting the decorative bouquets a bit low. Speaking of cutting low...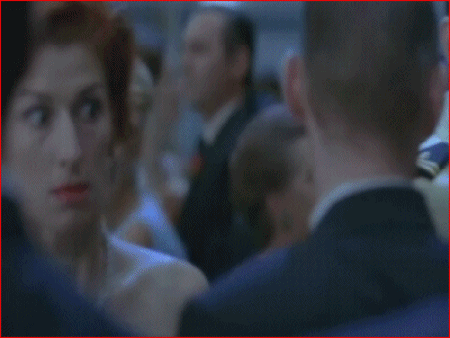 Like Wile E. Coyote slowly realizing that he just ran off a cliff, it takes a moment for the guests to realize they've been halved by a flying cable. When it finally sinks in, they fall to pieces.
It's remarkable that a cable which appeared to be roughly neck-level with the majority of the passengers managed to slice through them in so many different locations. I'd have more to say about it, but that would distract from the majesty of seeing people grasping futilely at their severed lower halves.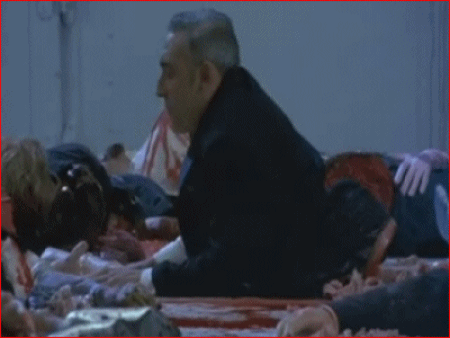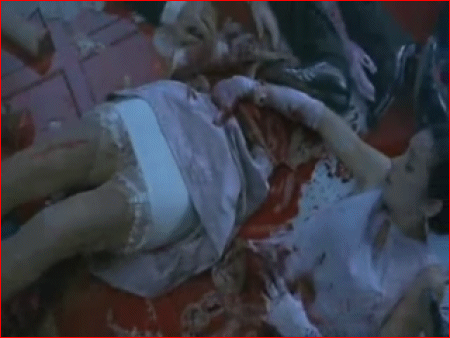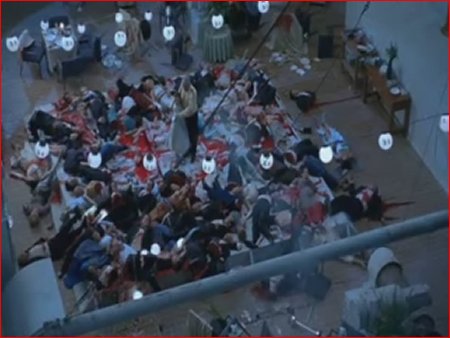 The only people to survive the sweep are the captain and a little girl, which is odd because she isn't so short that... ah, forget it.
The captain ducked down to try and shield the girl from the flying cable. If only he had ducked down a little further.
Ooh, this is going to make dinner at the Captain's Table very awkward.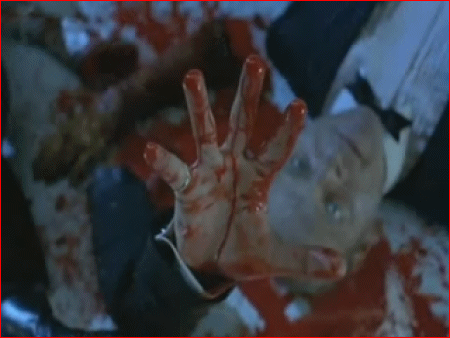 Have any questions or comments about this piece?
SHARE YOUR THOUGHTS IN THE READER COMMENTS SECTION BELOW!