by: -RoG-
...CONTINUED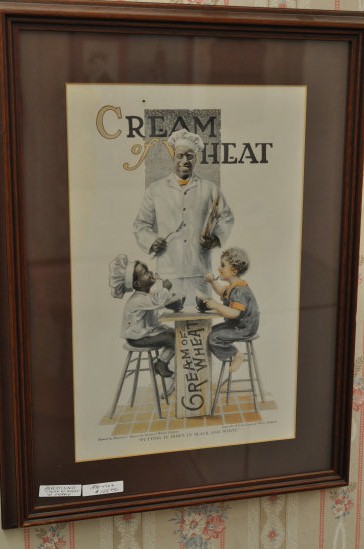 Golly gee! This framed Cream of Wheat picture will go great with my Morton Salt one!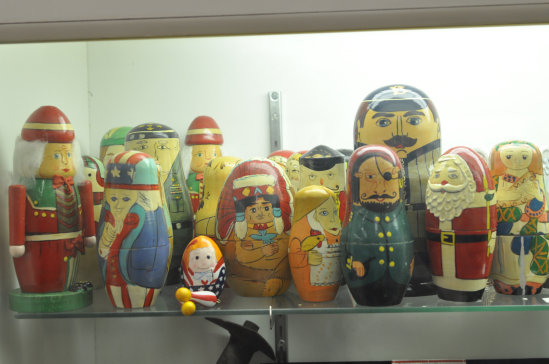 Nesting dolls. I'm sure they could've put 'em all inside one another to save shelf space, but whatever.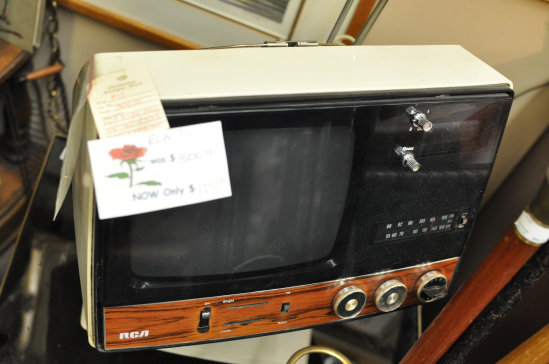 I've been meaning to upgrade my TV set and I think I may have just found the perfect one.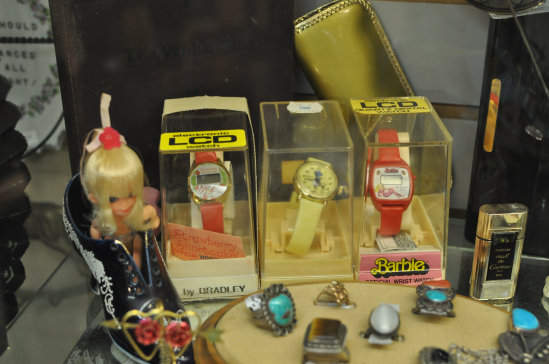 Hey ladies - what better way to accessorize than with a Strawberry Shortcake or Barbie digital wristwatch?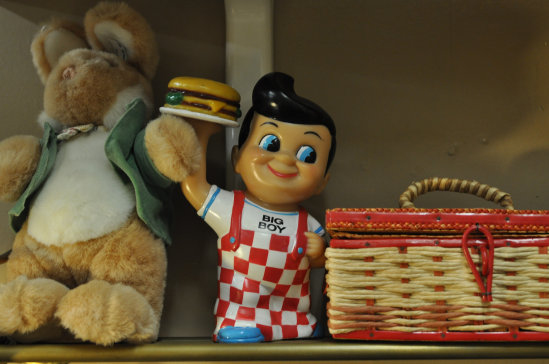 He's already got a hamburger, but Bob's Big Boy still wants to know what's in the mystery basket.

Hopefully it's something better than a Darth Vader mask that's missing its helmet.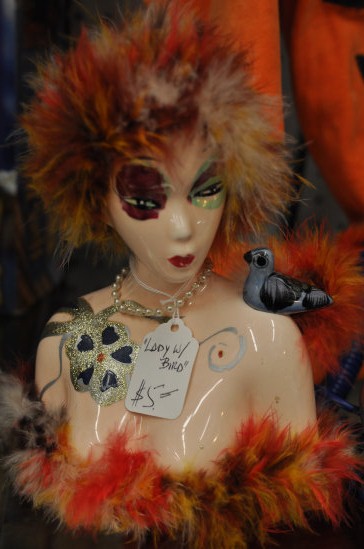 At first glance, I thought this was Ziggy Stardust.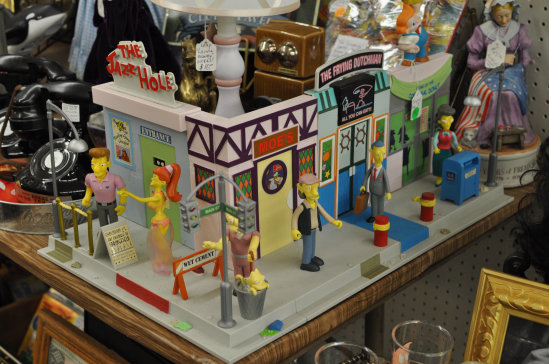 You too can own a block from The Simpsons fictional town of Springfield.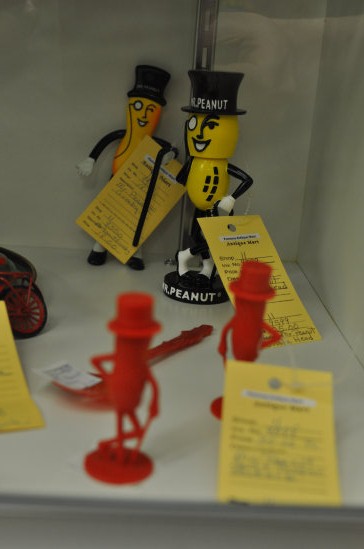 Mr. Peanut always stays classy, even if he's been tucked away for years in the display case of a remote antique shop.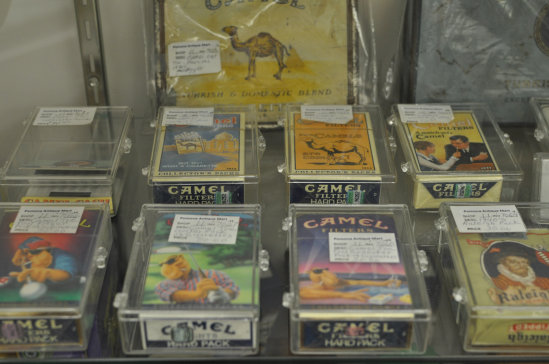 For tobacciana fans, they have unopened Joe Camel packs for sale. As if your nicotine addiction wasn't expensive enough?

Oh shit! I've seen this scene before! Yeah, I remember it well... from MY NIGHTMARES.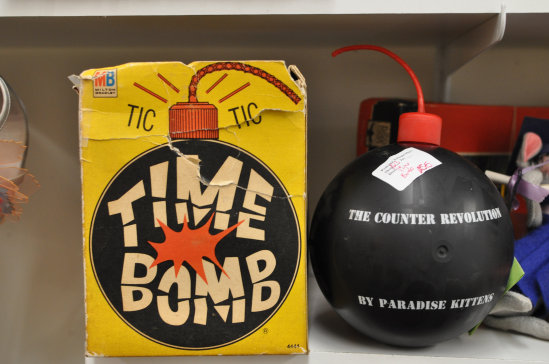 Now here's an old Milton Bradley game I haven't thought of in a looooong time!
Time Bomb was a wind-up game in the style of "hot potato" where you would toss a cartoonish bomb amongst your friends until it unleashed a loud bang sound. I'd love to see somebody try taking one of these through airport security.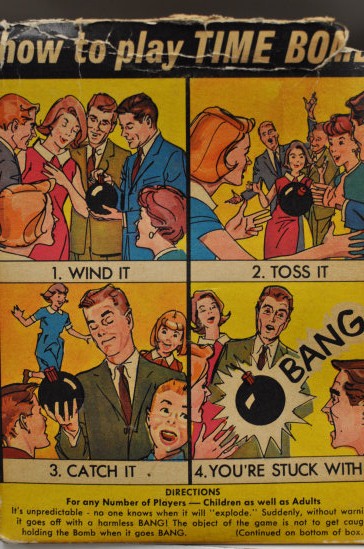 Had to snap a photo of the box art too since I hadn't seen one of these in such a long time.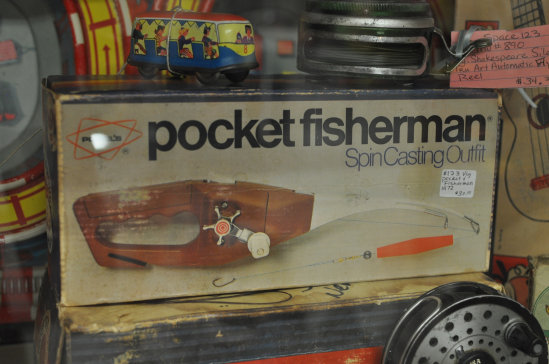 Everybody needs a vintage pocket fisherman rod. Everybody.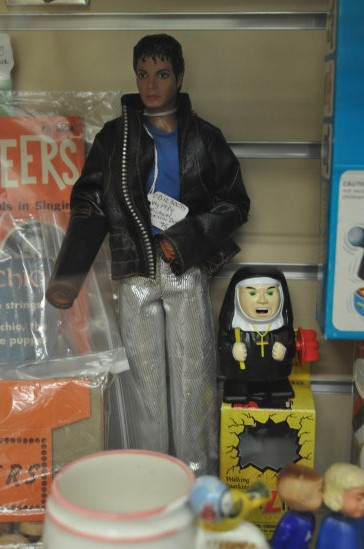 Michael Jackson and Nunzilla... together at long last.

Ultraman vs. the Tin Man... who ya got? My money's on Ultraman.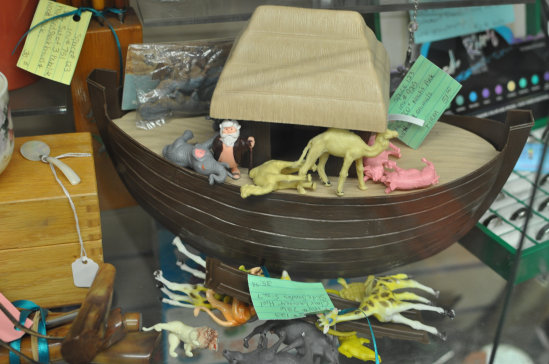 Looks like quite a few of the animals on Noah's Ark jumped ship and/or died.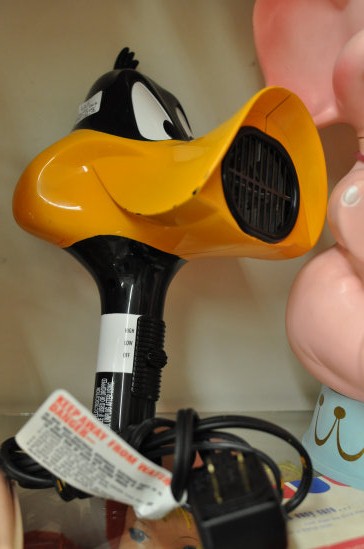 When I blow dry my hair, I won't accept anything less than the soothing heat from Daffy Duck's bill.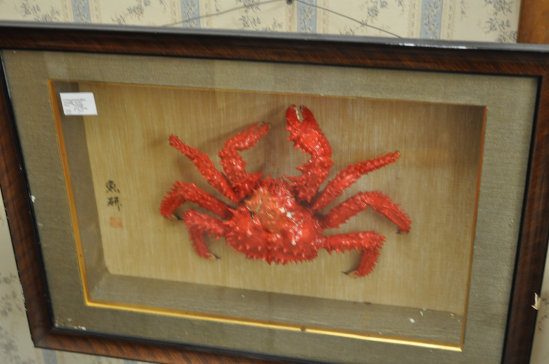 Few things are as worthy of being framed as a bright red spider crab.

An old Bally "Tommy Pinball Wizard" pinball machine based on the rock opera "Tommy" by The Who.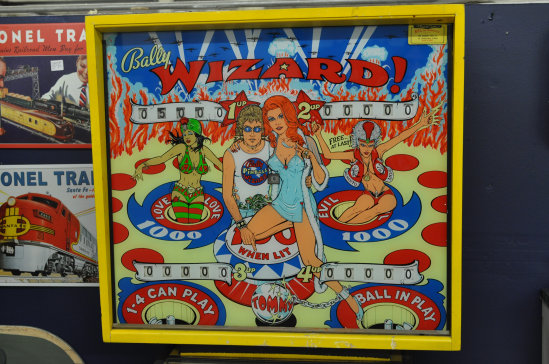 Here's a closer view of the backglass panel art. He clearly is a wizard... with the ladies.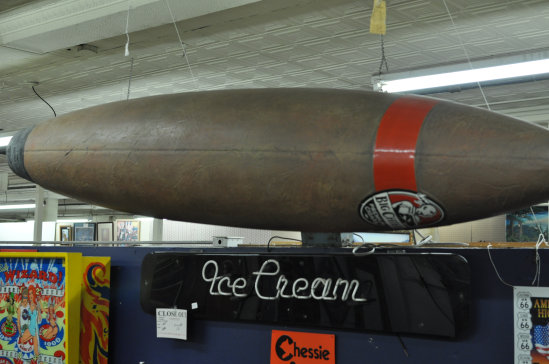 You know what every home needs to really finish the decor properly? A giant cigar hanging from the ceiling.
There's still more treasures from Antique Row to see!
Click here to continue onward to page 3!