by: -RoG-
...CONTINUED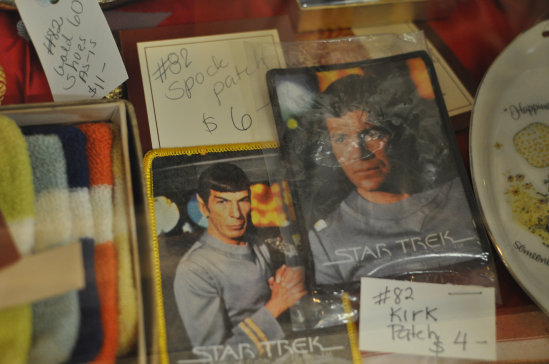 Buying old Star Trek patches is logical.

Darth Vader has decided that the Oscar Mayer Weinermobile is far more powerful than the Death Star.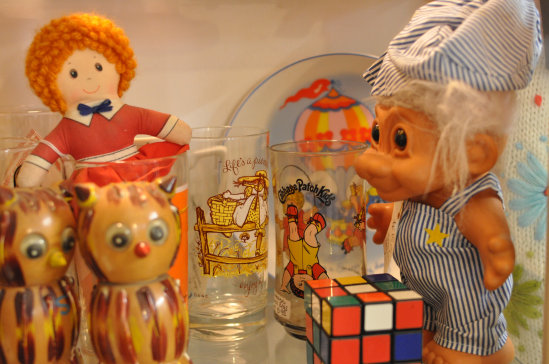 Ragedy Ann dolls, Rubik's Cubes, trolls, Cabbage Patch Kids glasses, Smurf plates and more. Oh the randomness.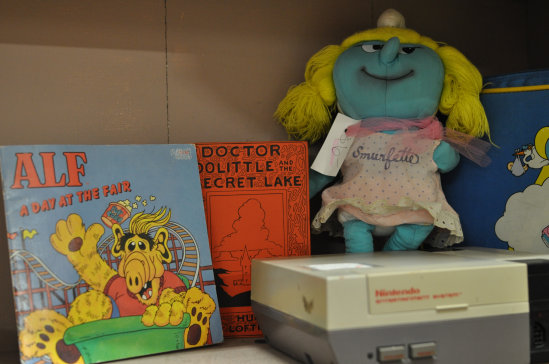 Alf enjoys a day at the fair while Smurfette guards this yellowed and poorly treated old Nintendo Entertainment System.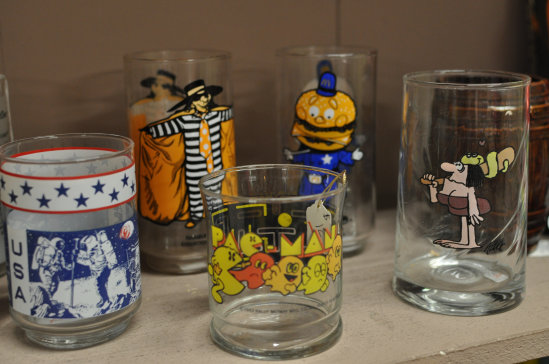 Which one is the cup of a carpenter? Only Indiana Jones knows.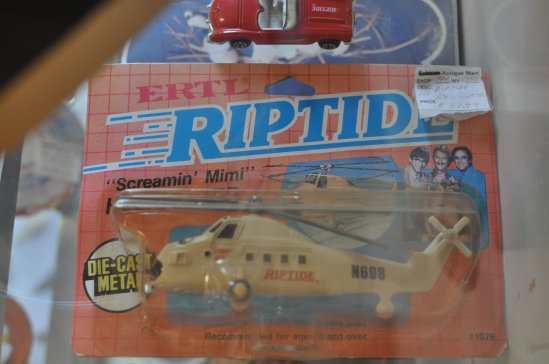 The "Screamin' Mimi" helicopter from the 80s detective TV series Riptide!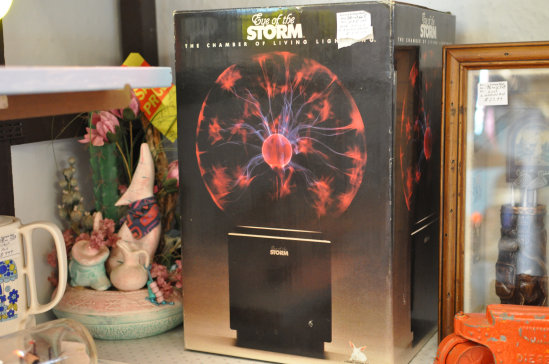 I think the last time I saw one of these plasma ball lamps was in an old Spencer's gift shop.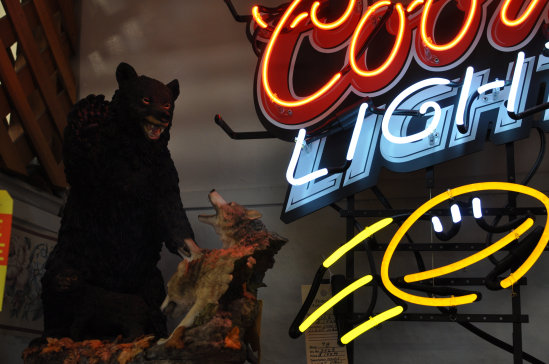 Bear vs. wolf heads under the glow of a Coors Light neon sign. America!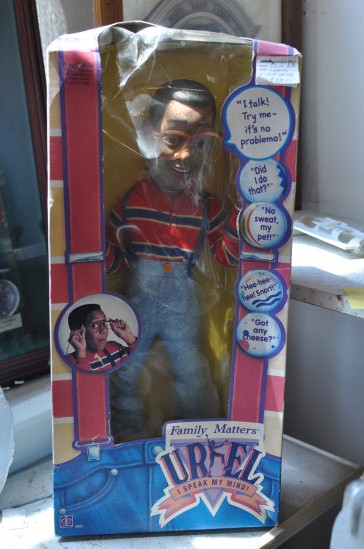 A sunbleached talking Steve Urkel doll. Did I do that?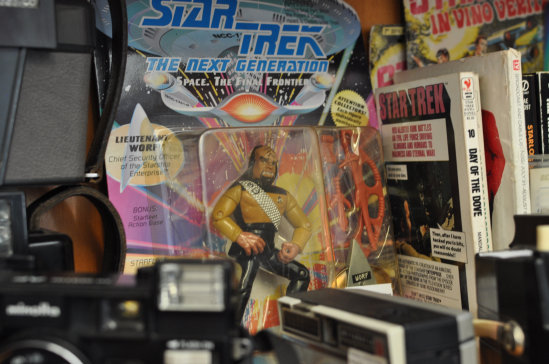 Lieutenant Worf believes that being put on display in an antique shop is an honor for any Klingon.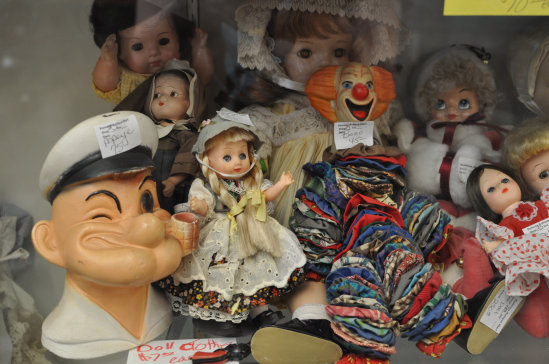 It doesn't matter how much spinach he eats, Popeye isn't getting out of this nightmare scenario anytime soon.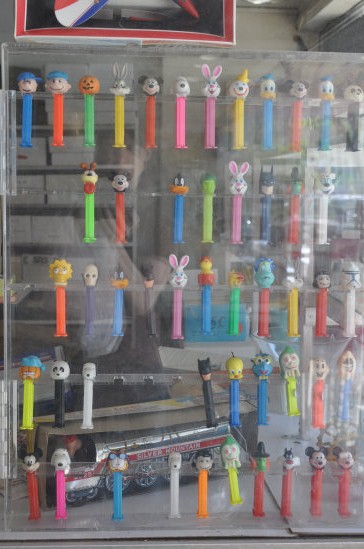 Pez.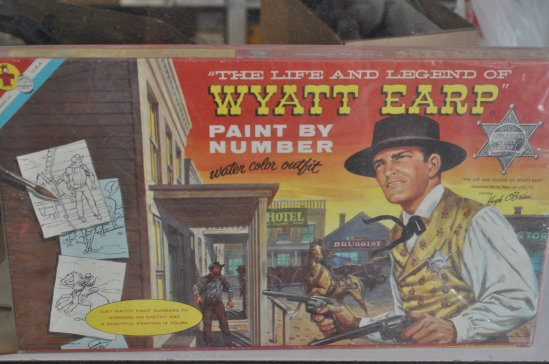 Wyatt Earp will paint your body by numbers with bullet holes.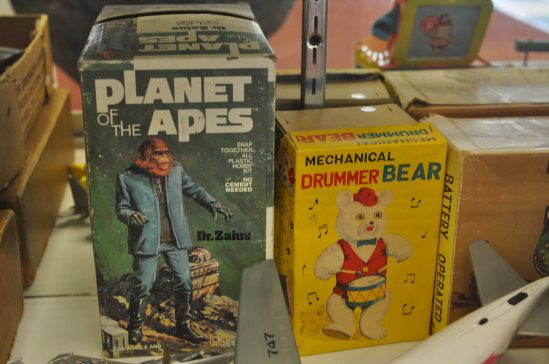 Sorry, but I think Mechanical Drummer Bear > Dr. Zaius from Planet of the Apes.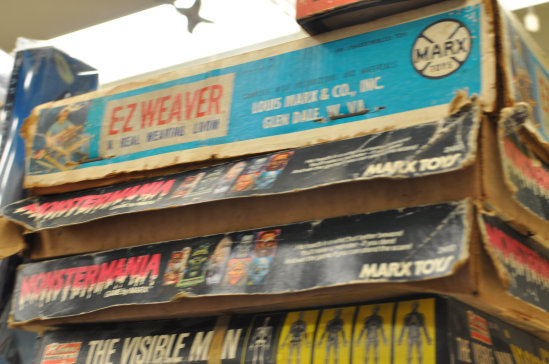 Monstermania!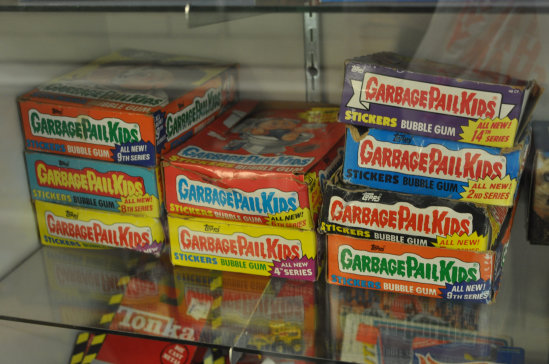 The original Garbage Pail Kids will always be amongst the greatest collectible non-sports cards ever produced.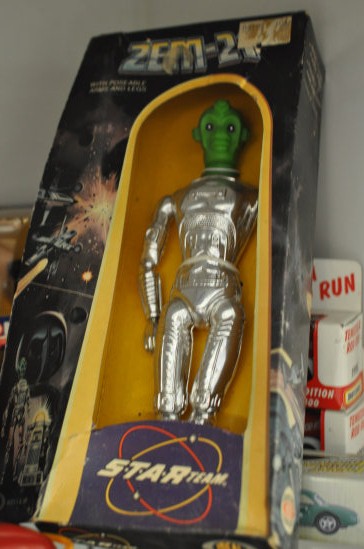 Zem-21 of the Star Team! He was part of an old toy line from the seventies called Zeroids.
They were overshadowed by another line of toys you may have heard of... Star Wars.

Some classic Peanuts merch including a Camp Snoopy snow globe and a soap bar shaped like Woodstock.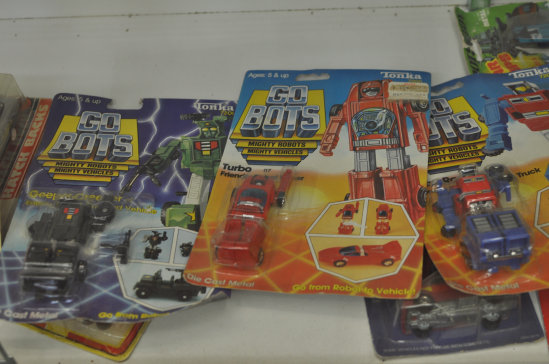 Oh Gobots, how I loved you when I was a kid, even though the Transformers completely stole the spotlight away from you.
I still maintain that "Psycho" the enemy robot show car from the Super Gobots is an absolutely awesome toy.
I wanted to buy many of the things I saw that day, but I promised myself I wouldn't spend much, so I reserved
myself to buying one thing. So what amazing item did I walk away with? Feast your eyes upon this beauty: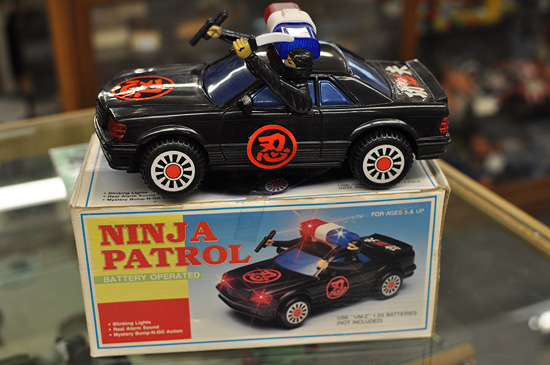 NINJA PATROL!
At a mere five dollars, the chance to own a battery-operated police car driven by ninjas was simply impossible to pass up.
This alone made the trip worth it.
And that about wraps it up for my photos from the shops at Antique Row in Pomona. Considering some of the insane things I discovered after only a few hours, I definitely plan on going back sometime to see what crazy items the other shops have for sale. Until then, sleep well at night, for Nude Batgirl and the Ninja Patrol are out there keeping our world safe.
Have any questions or comments about this piece?
SHARE YOUR THOUGHTS IN THE READER COMMENTS SECTION BELOW!