by: Roger Barr
...CONTINUED

Wacko is still one of my all-time favorite arcade cabinet designs. How can you not love it?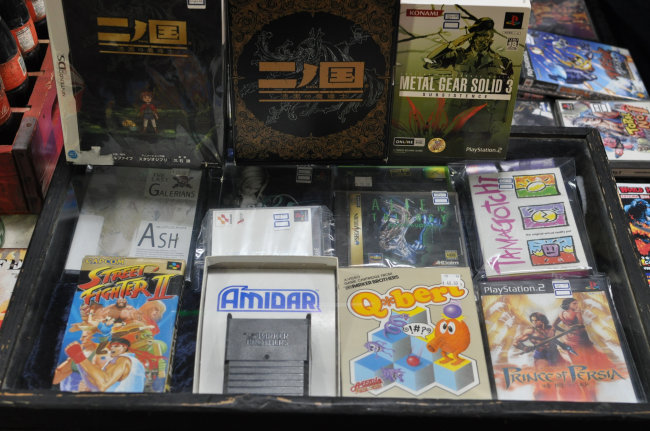 Random games from yesteryear for sale.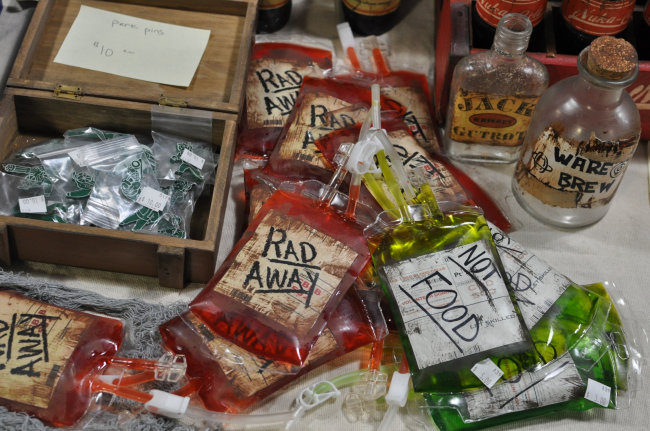 For you Fallout fans.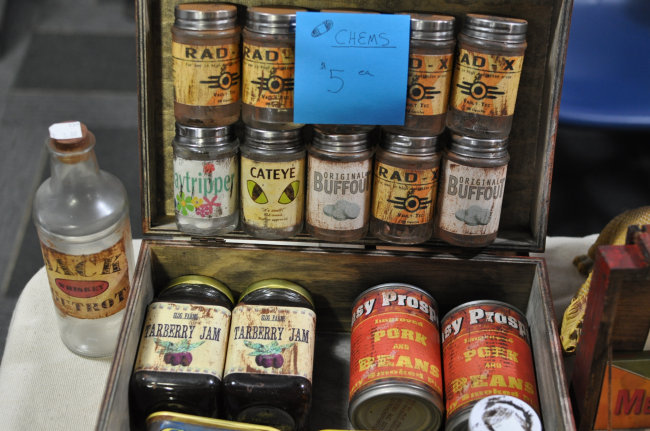 And more Fallout goodies. Need some Chems?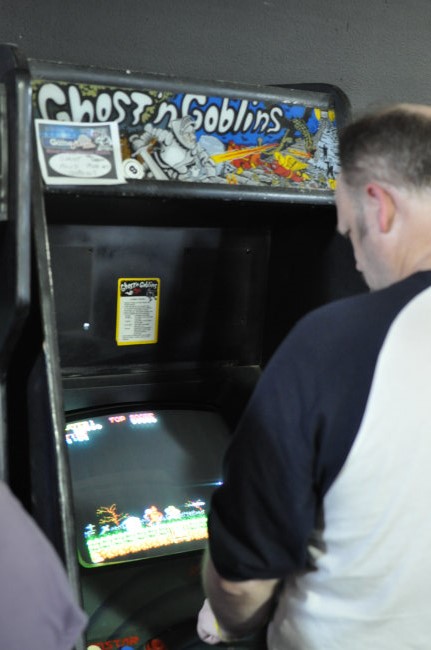 Ghosts 'n Goblins. Not often do I see the singular form "Ghost" marquee.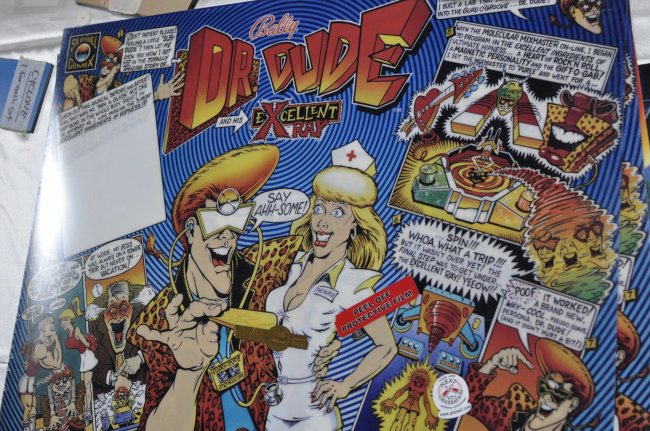 Dr. Dude and his Excellent X-ray is too much for my eyes to handle all at once.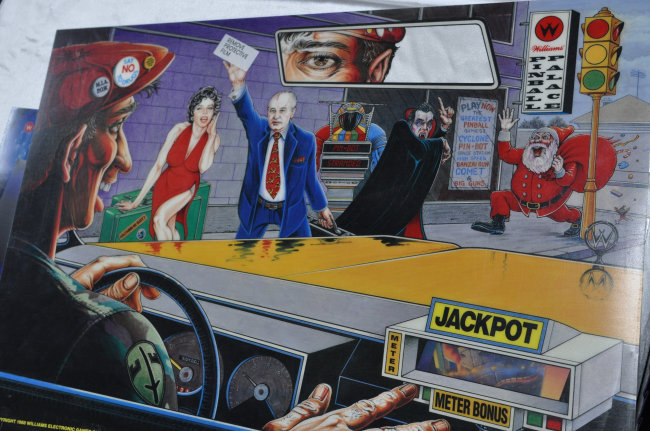 If you were the drive from Taxi, which one of these characters would you pick up?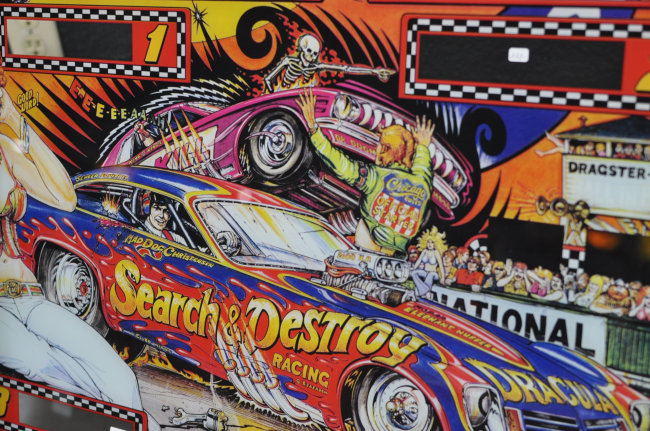 Bally's Nitro Ground Shaker had some crazy backglass art as well.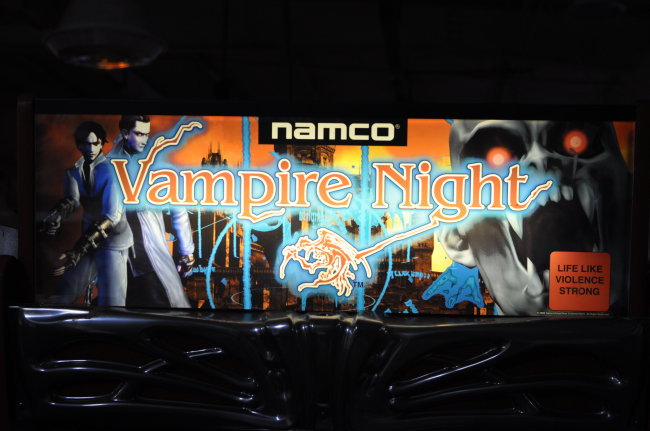 "LIFE LIKE VIOLENCE STRONG"
That's one hell of a warning.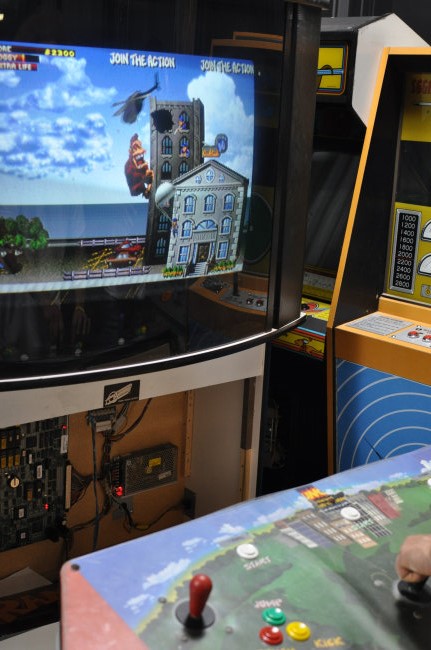 They had Rampage World Tour set up on a big screen.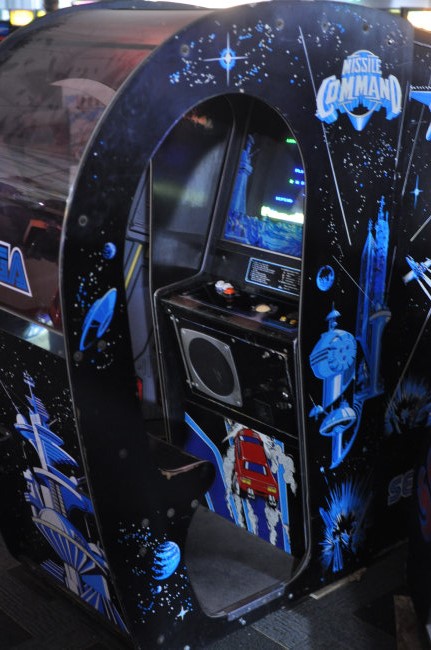 One of the rare Missile Command environmental arcade cabinets.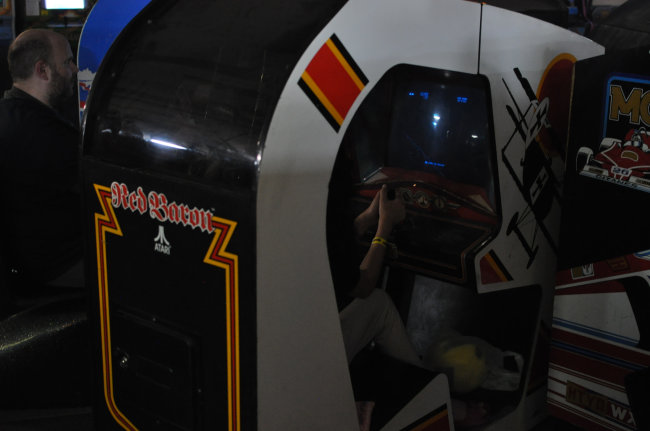 Keep on battling the Red Baron!

Smokin' Joe is pretty much the same game as the 1978 Fire Truck, though the latter has a much cooler cabinet.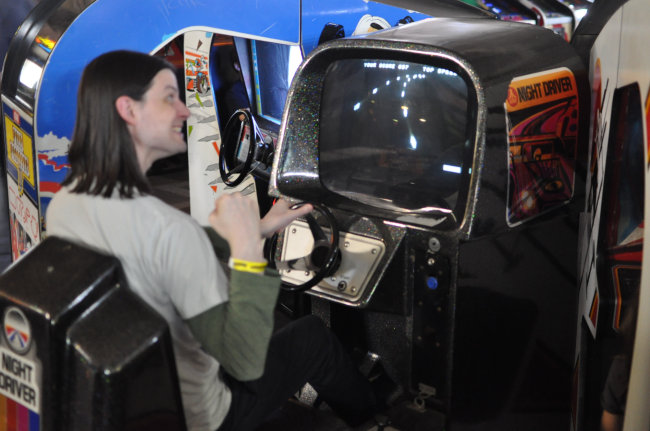 The gorgeously glittery fiberglass cockpit version of Atari's Night Driver.

Another shot of Night Driver in all of its glittery goodness.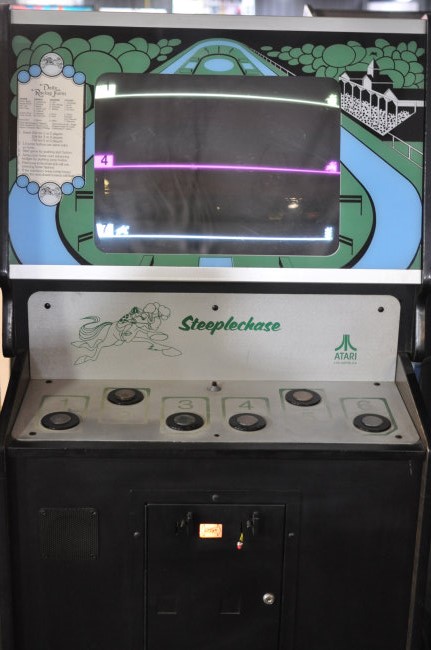 Steeplechase is an obscure 6-player game where you hit buttons to make your horse jump over obstacles.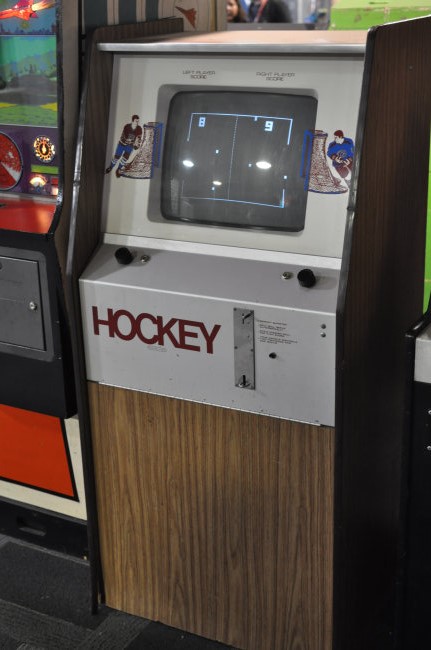 Nothing says Hockey like an arcade cabinet covered in wood paneling.

Avalanche is like a multi-tiered version of Arkanoid, and the difficulty ramps up surprisingly fast.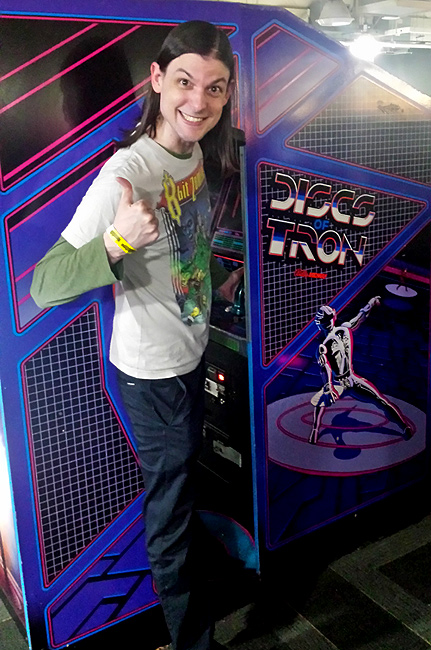 Playing my dream machine, the environmental Discs of Tron arcade game, is always a rare treat.
Can I take it home with me now? Please?

Anti-Aircraft and Space Race.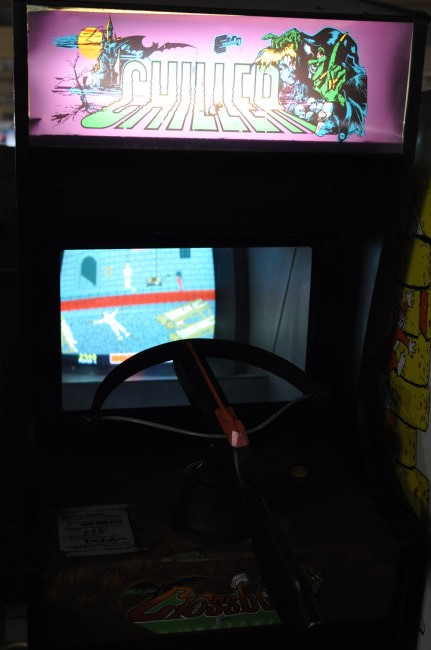 A Crossbow cabinet converted into a Chiller cabinet!

Sega's cockpit Space Tactics arcade game.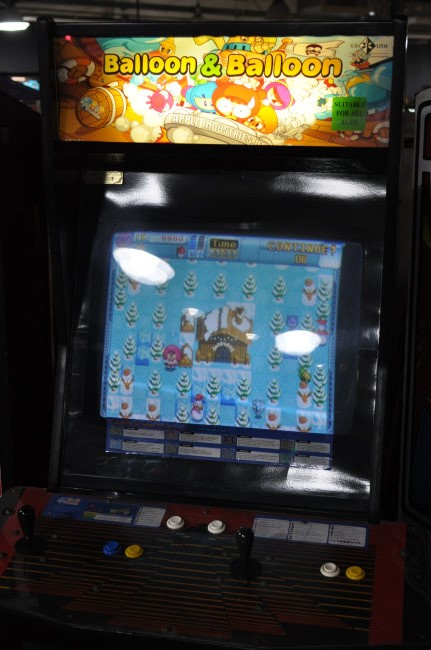 We had never heard of it before, but Balloon & Balloon was a total Bomberman knock-off.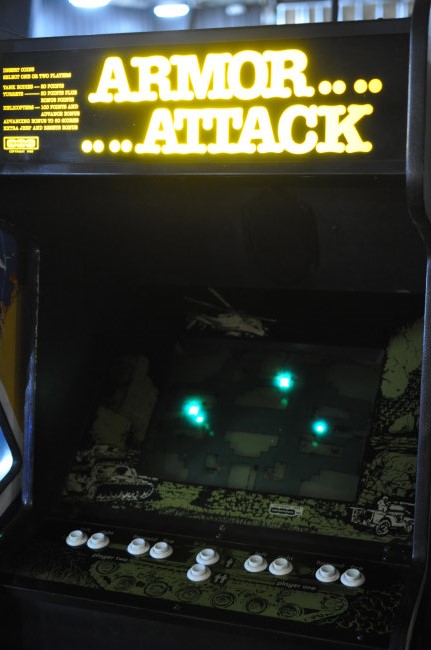 Armor Attack is a great 2-player vector graphics game where you do your best to blast away enemies.
The helicopters kept killing us.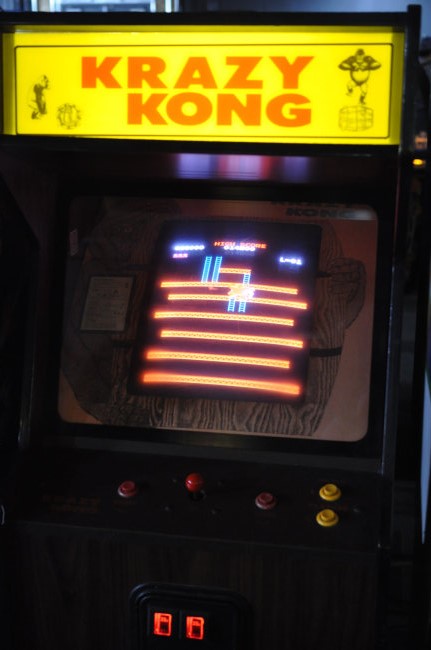 Kong... you so Krazy!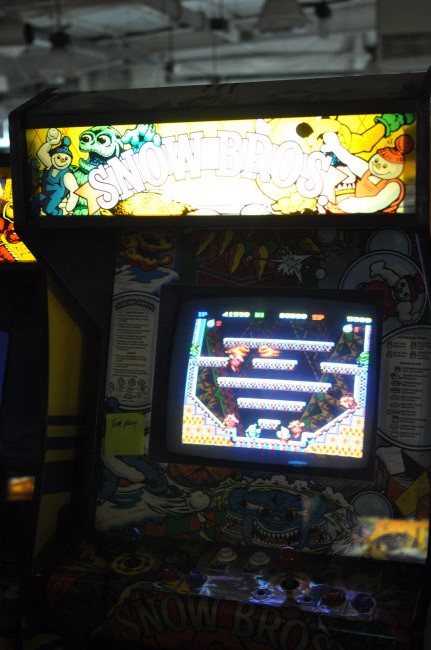 Snow Bros. is always an icy blast to play with a pal.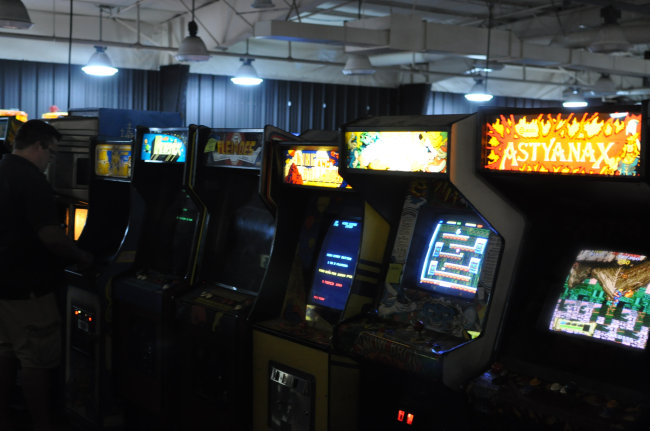 Random classic arcade cabinets.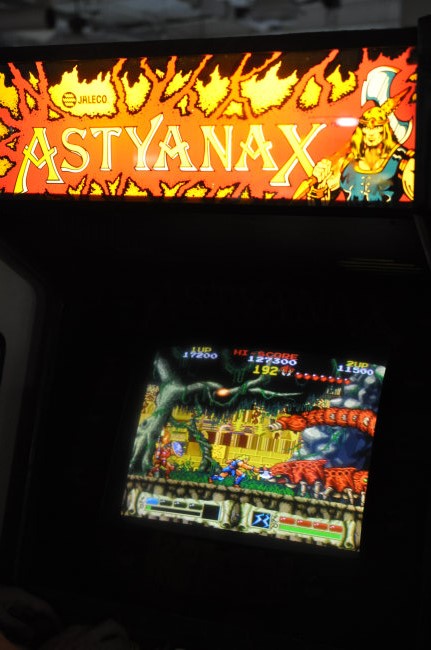 Battling a scorpion boss in Astyanax.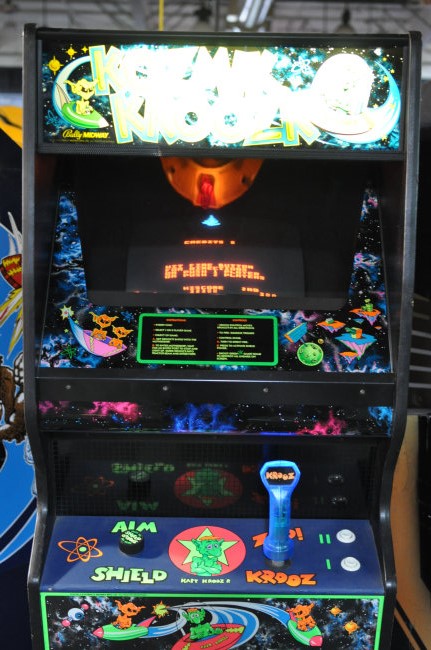 Kozmik Krooz'r is a weird knock-off of TRON, right down to the controls.
Since Bally made both games, I guess they were just trying to get their money's worth out of the controls.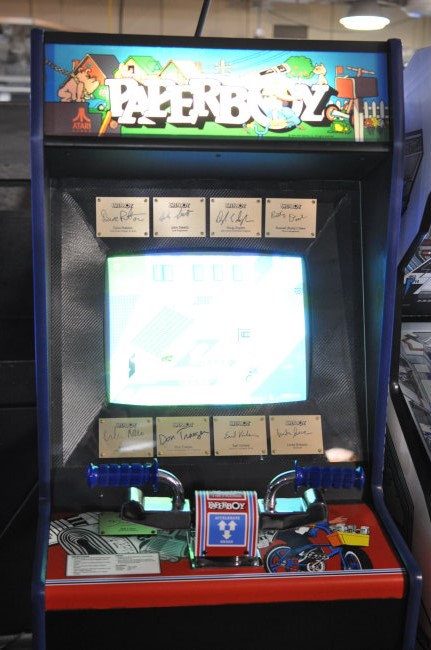 Loved seeing this Paperboy cabinet with built-in plaques signed by all of the developers.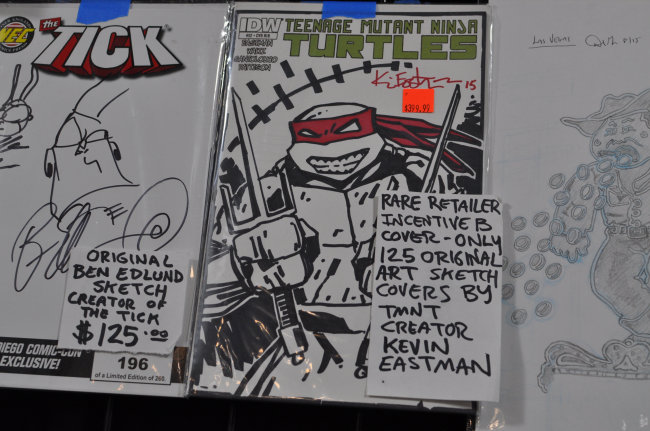 One vendor was trying to unload his Teenage Mutant Ninja Turtles comic with a sketch cover by Kevin Eastman.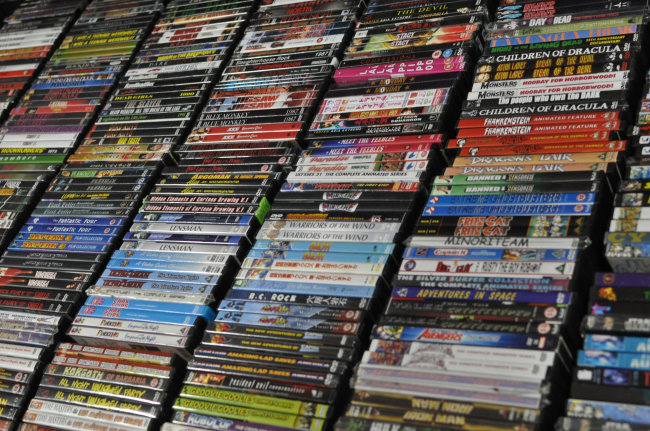 As always, there's a vendor who brings a load o' bootleg DVDs.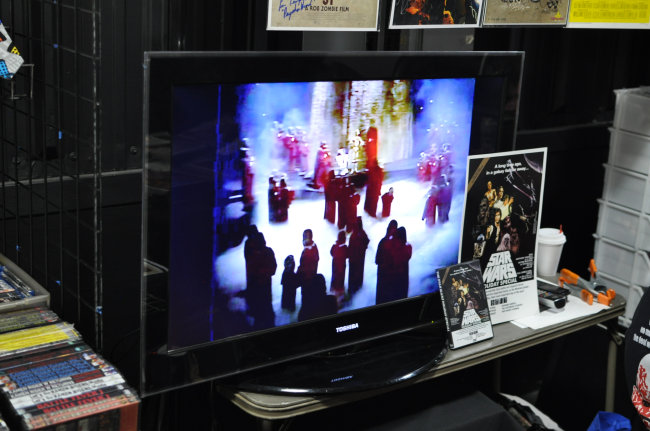 And they're playing The Star Wars Holiday Special.
I guess they wanted to drive customers away?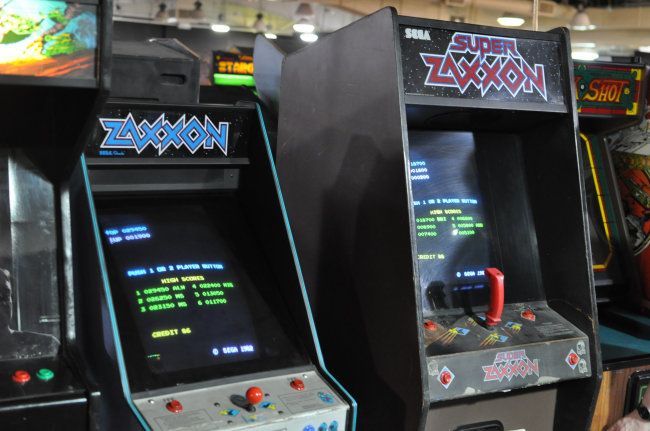 Super Duper Zaxxon was canceled, do to the arcade cabinet being 20-feet-tall.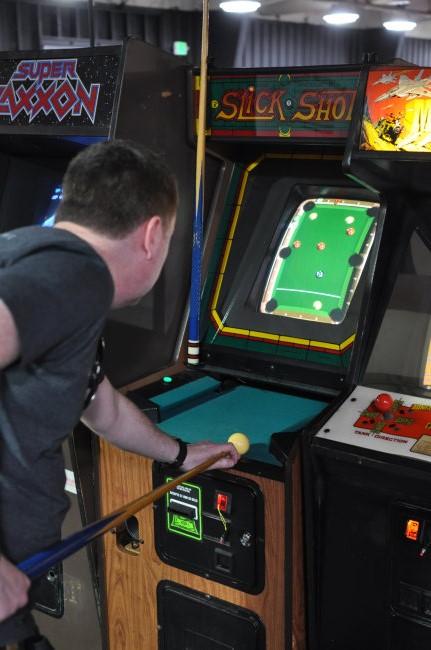 If you don't have room for a pool table in your place, perhaps you have room for Slick Shot. The best of both worlds!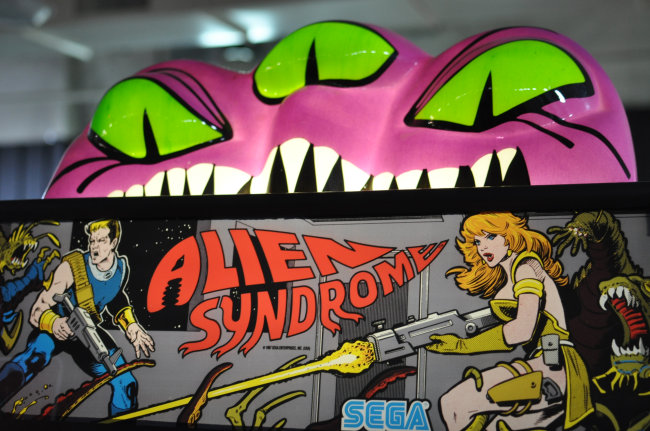 Always loved this Alien Syndrome header.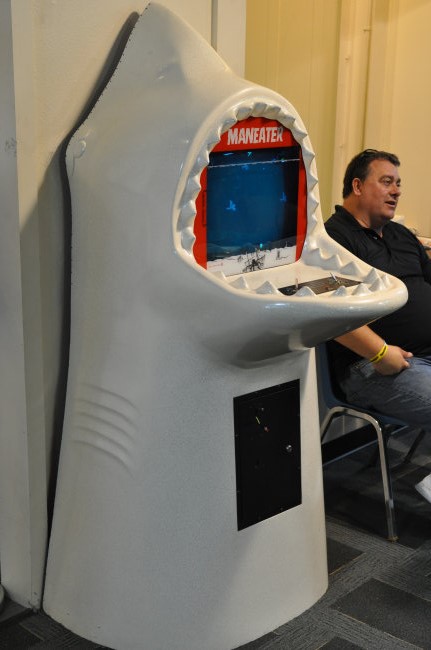 I've ALWAYS wanted to play a functioning version of the Maneater arcade game! This made the entire trip worth it.
It's an ultra-rare 2-player game and it turned out to be quite fun. You dive to the bottom of the ocean floor to collect
treasure, and then you swim back up to load it into your ship, all while trying to avoid being devoured by the sharks.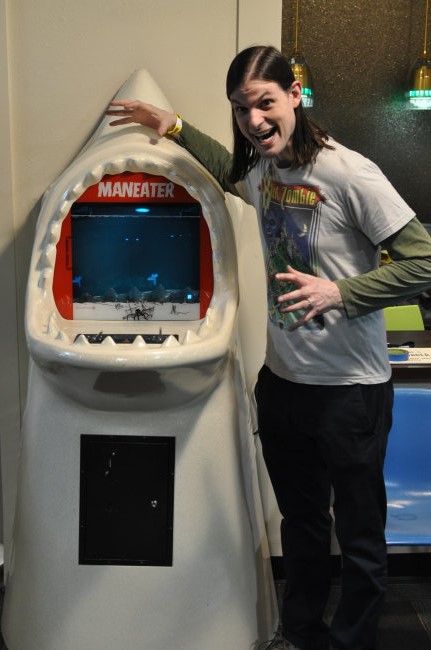 BUCKET LIST ACHIEVEMENT UNLOCKED!
This was our third year visiting Arcade Expo. The sheer volume of pinball machines & arcade games they have on hand, combined with the opportunity to play some extremely rare games, easily makes it worth driving way out to Banning. As I've said before, regardless of where you live, if you have the means of making out to the next one, I highly suggest you take the trip. See you next year, Arcade Expo!
Have any questions or comments about this piece?
SHARE YOUR THOUGHTS IN THE READER COMMENTS SECTION BELOW!