---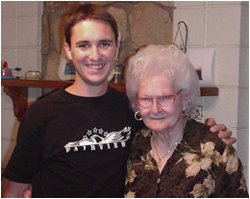 "GREAT PARTY!"
You take home your "Spooky Star Trek Convention" theme pack with great anticipation, only to find Wil Wheaton and his grandma bursting out of the box. "Hiya! Let's get this party started!" his grandma shouts with glee as she hands you a large sponge. "Uhh, what the hell am I supposed to do with this?" you ask her. "I'm tired of giving Wil sponge baths, so it's your turn to do it for me!" she cackles.
Great, so your party consists of a 2-hour long sponge bath, covering every inch of Wil Wheaton's naked, quivering body while his grandma laughs the night away and eats all your applesauce. Your party couldn't have sucked worse if Geordi La Forge was beamed down from the enterprise to rape you in the face.


[Minimocks] [Articles] [Games] [Mockeries] [Shorts] [Comics] [Blog] [Info] [Forum] [Advertise] [Home]


Copyright © 1999-2007 I-Mockery.com : All Rights Reserved : ()
No portion of I-Mockery may be reprinted in any form without prior consent
We reserve the right to swallow your soul... and spit out the chewy parts.