...CONTINUED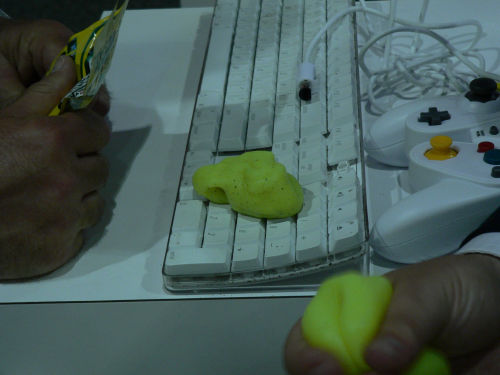 Cyber Clean gaming cleaner.
Who know that using giant green boogers could help clean out your computer keyboard and gaming peripherals?

I got Captain Sig Hansen (from Deadliest Catch) to flick me off for a photo at E3.
This pretty much made my day. I'm sure he'll wear that pickle hat on the Bering sea to bring his crew good luck.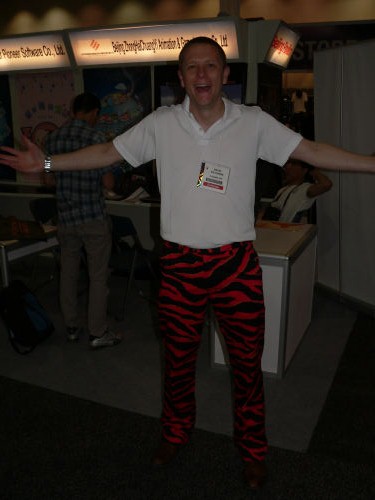 Meet the winner of I-Mockery's coveted "Best Pants At E3" award.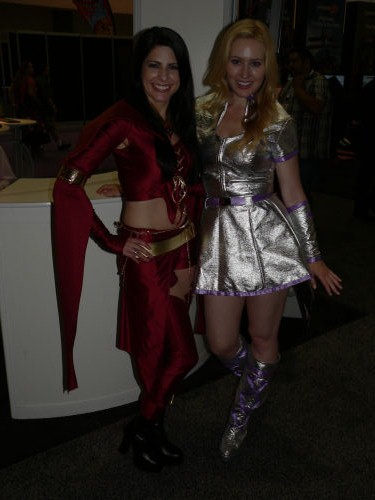 Sorry ladies, that guys pants are still better than your costumes.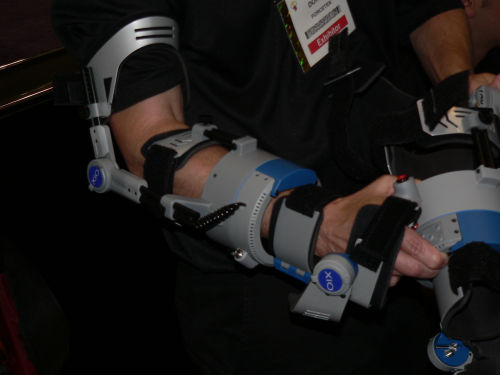 I think they'll be releasing Forrest Gump's leg braces as a special controller next.

Yes, this is a real product...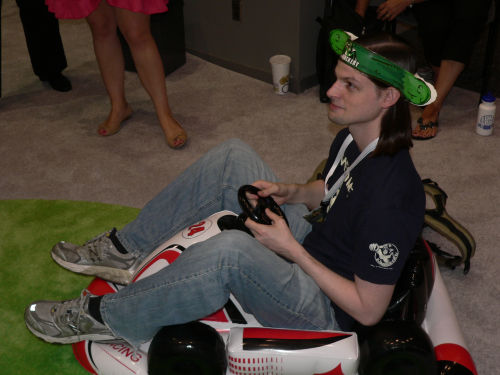 ...and no, I don't give a damn if they say it's only meant for kids.

This kid was a champion kart racer and kicked my ass in Super Mario Kart...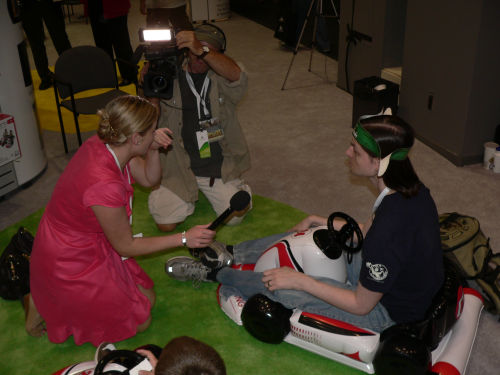 He also did it while we were being filmed for some New Zealand television network.
During the interview, I commented that the inflatable racing cart would've been even better if it came with a pool.
(if any of you New Zealanders know when this aired, please let me know)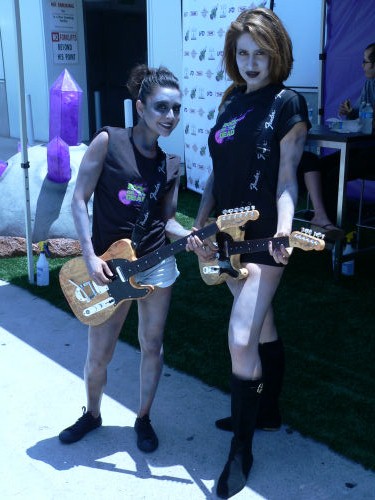 These zombie gals baked in the sun all day to promote Rock of the Dead.

I still prefer Typing of the Dead, but killing zombies with a guitar? Not too shabby either.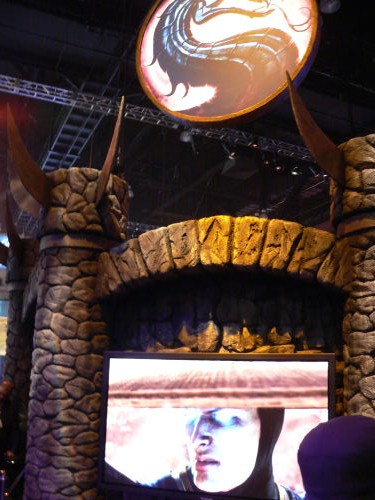 The new Mortal Kombat appears to be exceptionally gory.

Especially this Fatality in particular.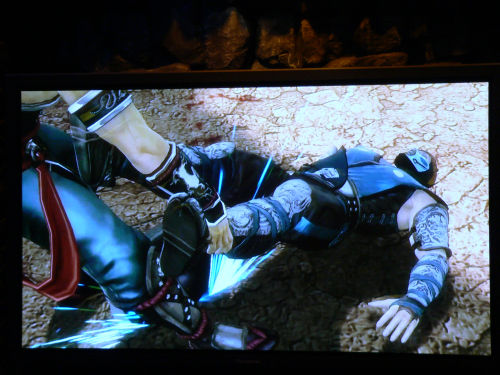 Man... that's gonna sting.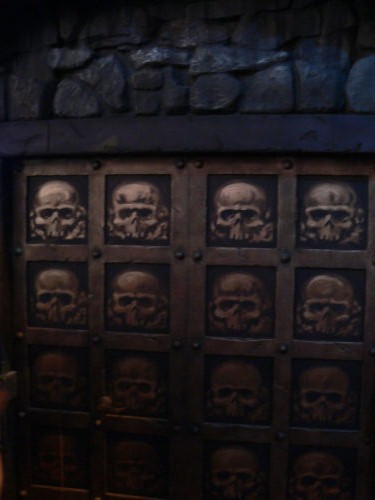 People were locked inside these doors while they were testing out the new Mortal Kombat game (or being tortured).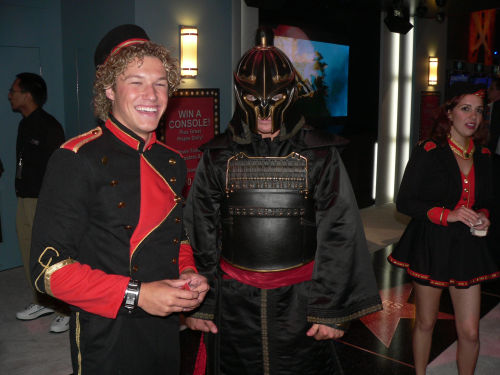 This bellhop hangs out with some strange folks.

I don't think his agenda is particularly well hidden.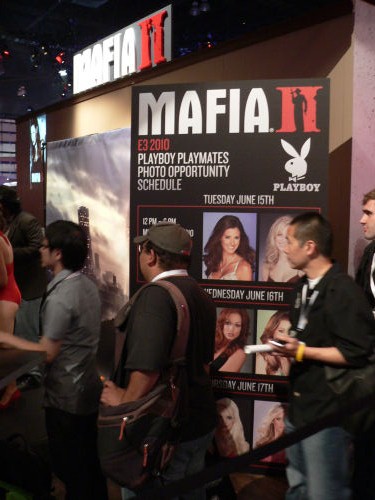 Because nothing screams "video games!" like Playboy playmates, right? Sad.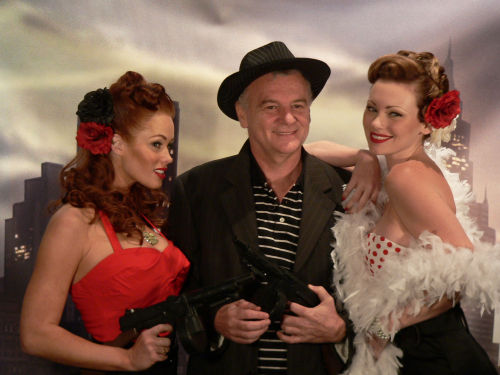 I guess the playmates felt right at home with this attendee since he was clearly as old as Hef.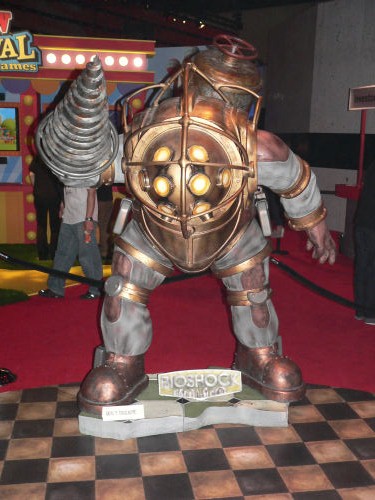 Why they placed this Bioshock statue in front of a bunch of carnival games was beyond us.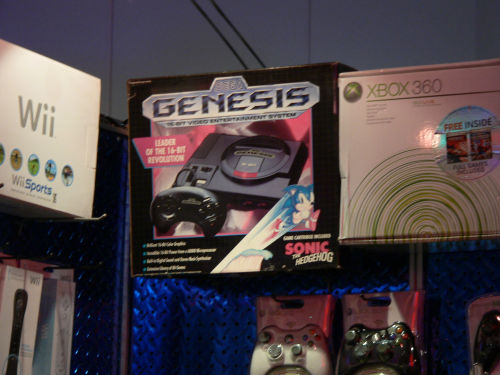 Never forget the greatness that is the Sega Genesis.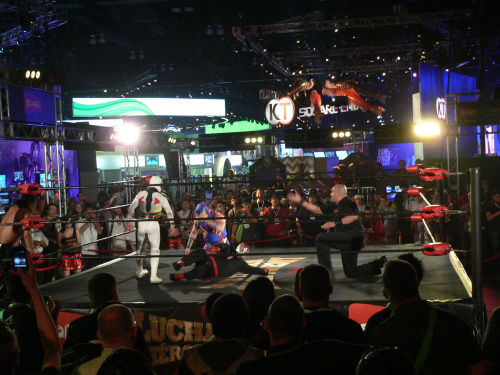 A live Lucha Libre wrestling match? Best game promotion ever!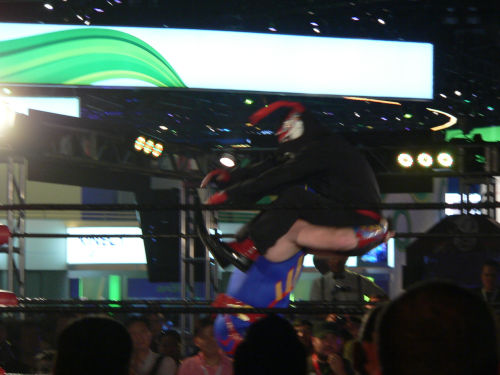 I'm not sure who's getting hurt more here.

Congrats to the incredibly acrobatic victors!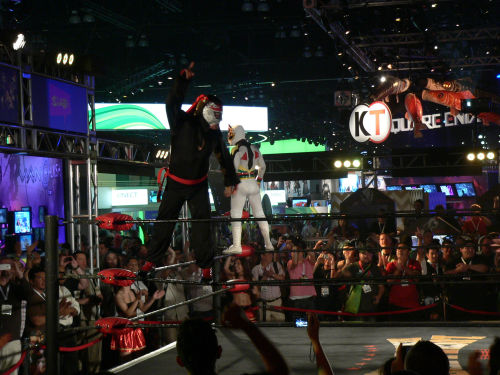 Just watch out for El Serpento... you never know where he may be lurking.

I was a fan of the original, so I had to check out Rush'n Attack: Ex-Patriot.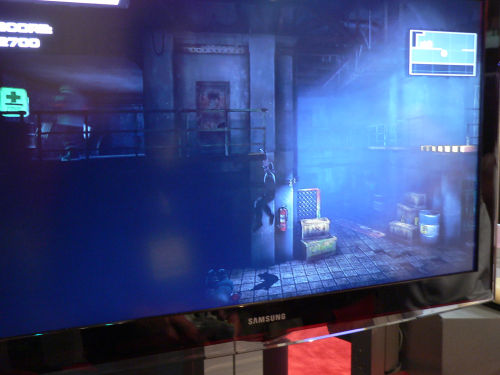 Honestly, it reminded me a lot of the Metal Gear Solid series, what with all the hiding in the shadows 'n what have you.
Really nice looking game so far.

When it comes to games about monkeys in balls, Super Monkey Ball reigns supreme.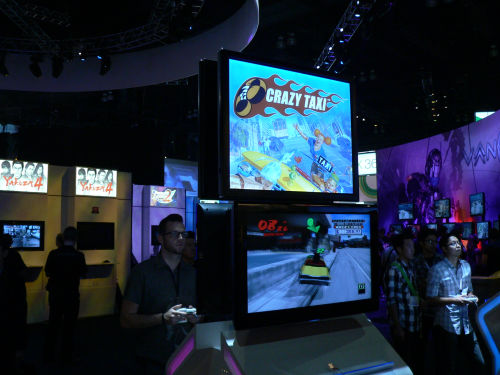 Surprised they're still promoting Crazy Taxi.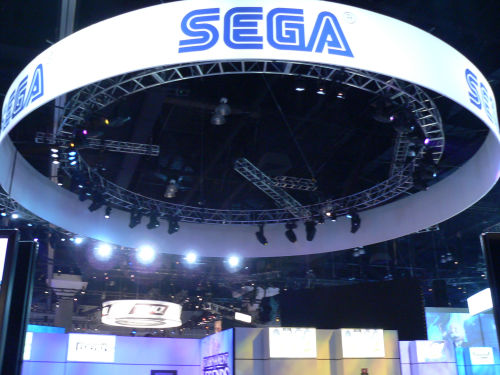 A giant sega halo. Could they be the angels of the gaming world?
There's still much more to see from
I-Mockery's coverage of E3 2010!
Click here to continue onward to page 5!