by: -Roger Barr and John Bower
...CONTINUED

As always, I wanted to make sure I captured all the sights of E3 2013 since Dr. Boogie would be covering a nice variety of game highlights on his own. I had a great time as always playing a variety of upcoming indie games, checking out the amazing Video Game History Museum, and running into some good chums from around the country. Also, if you enjoyed my yelling videos last year, you'll be glad to know that I did another batch of 'em at E3 2013 which you'll be treated to at the end of this article.
But before we get to all the video coverage, I have some additional photographs to share with you. The following is a collection of photos of what I saw at E3 this year, and if you didn't attend the event, I hope these pics help you get a sense of what it was like. Enjoy!

We head into the sea of gaming enthusiasts to see all the latest offerings.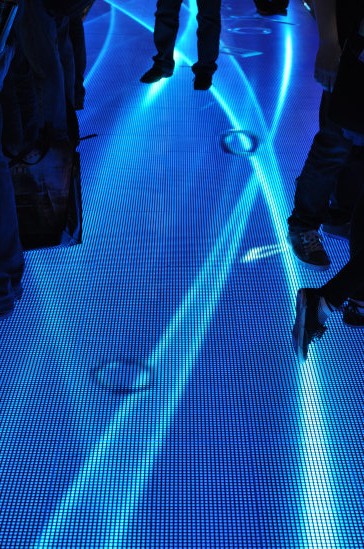 These illuminated motion floors were just like the path of the One from The Matrix...
only instead of trying to save the world, you just walk up to various video game demo kiosks.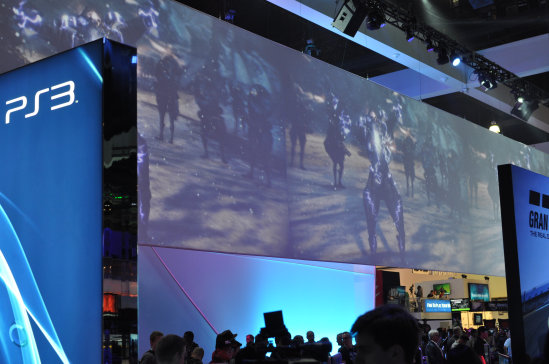 If you enjoy giant projection screens, E3 always has you covered.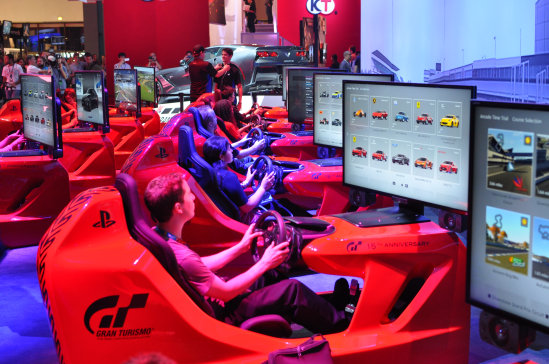 If nothing else, the Gran Turismo folks sat gamers down in style for their demo.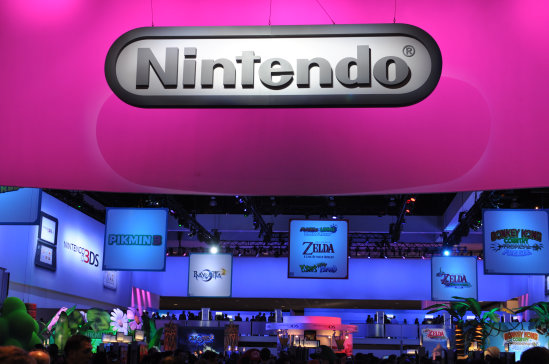 Nintendo had the latest versions of their popular IPs on display...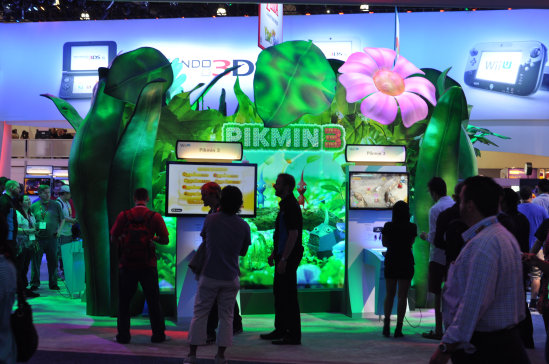 ...and the booths were as colorful as ever.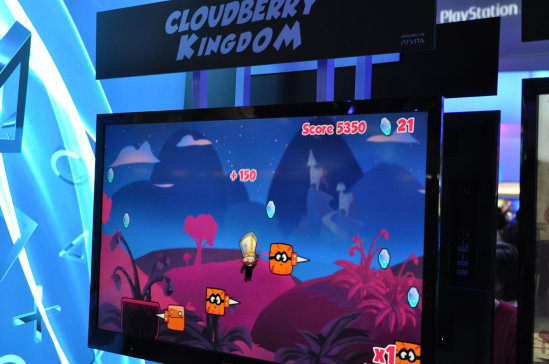 Cloudberry Kingdom seems like it might be fun, though the art seemed to be heavily inspired by The Behemoth's games.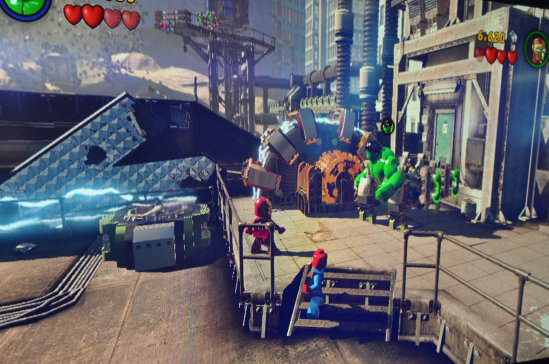 LEGO Marvel Super Heroes was fun to watch, particularly when LEGO Bruce Banner got angry and became LEGO Hulk.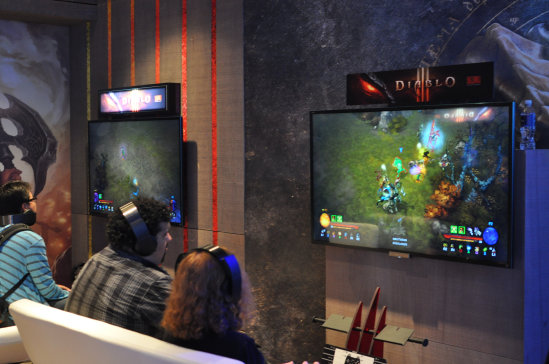 Diablo III coming to the PS3 and PS4 is nice 'n all, but I already beat it on the PC so I can't say I have any interest in it.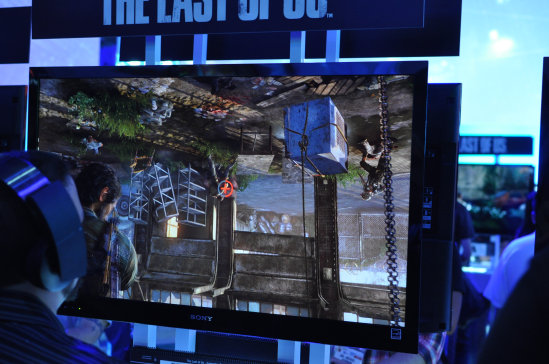 Dangling upside-down in The Last of Us, waiting to be freed before zombies kill you. Good times.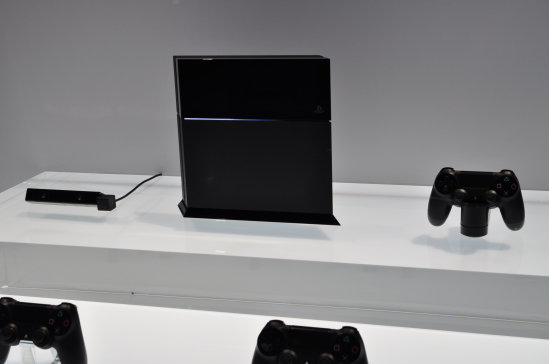 There's a lot to be excited about with the new PS4, especially if you're into indie games.
The console design itself, however, isn't particularly exciting. Nor are any of the consoles from the next generation.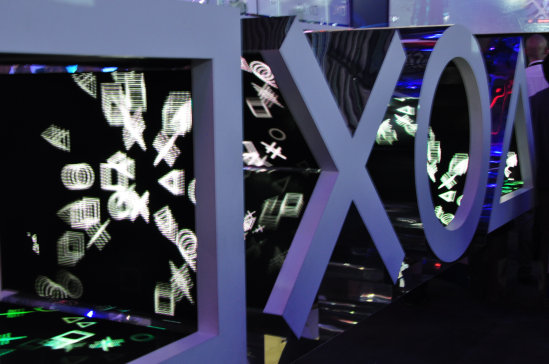 Really liked Sony's new promotional display, constantly moving and bursting with colors.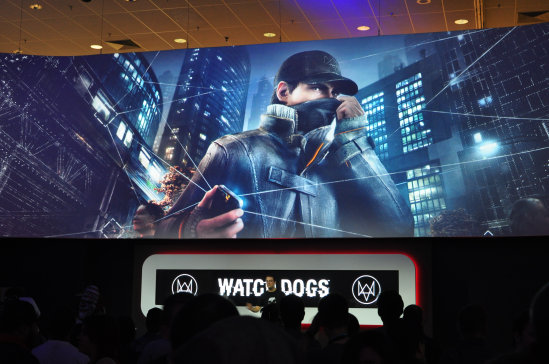 I like the whole "hacking the system" aspect of Watch Dogs, I just wish
the lead character looked a bit less like Tom Cruise in a baseball cap.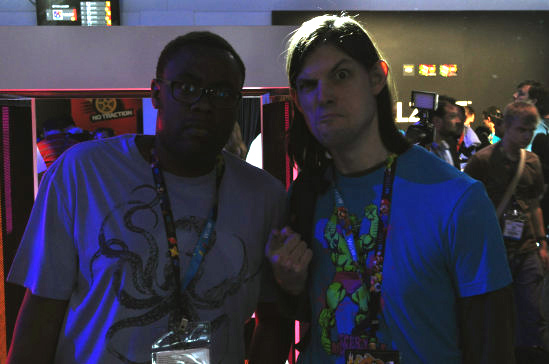 Always good to run into my nerdy chum, Andre Meadows.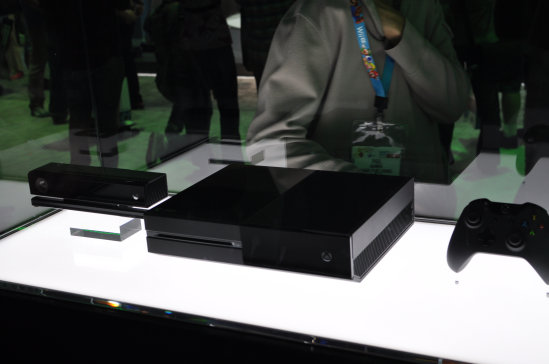 It's like they didn't even try to get creative with the console design for the Xbox One.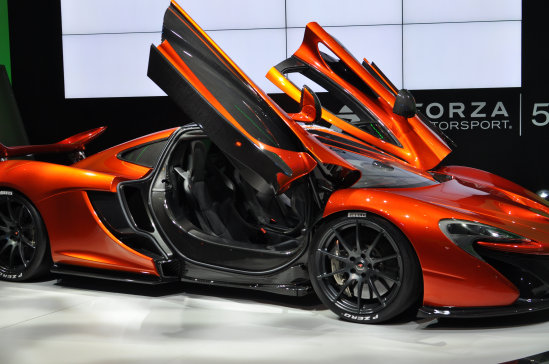 It's some kind of fancy car. I can't tell you what it is exactly because I honestly don't care.

The demo for Killer Instinct was exactly what I expected - people mindlessly button mashing until somebody was dead.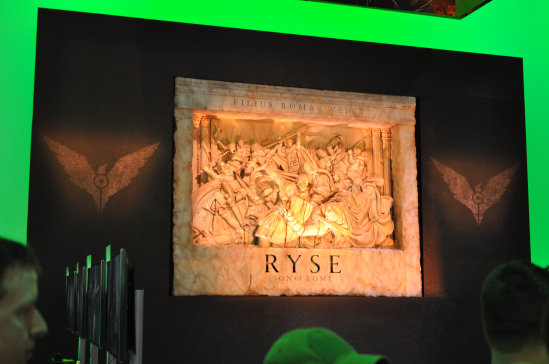 A marble promotional display for Ryse.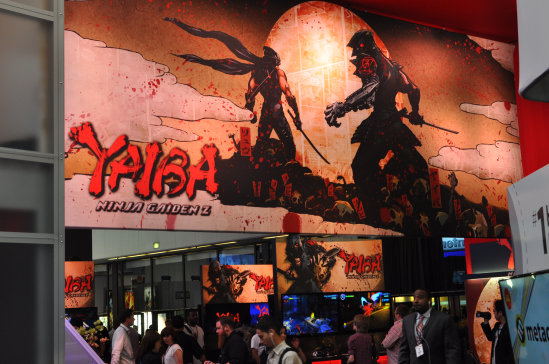 The promotional signage for Yaiba: Ninja Gaiden Z looked nice, but the game left much to be desired.
Ninja Gaiden Sigma 2 will always be hard to top if you ask me.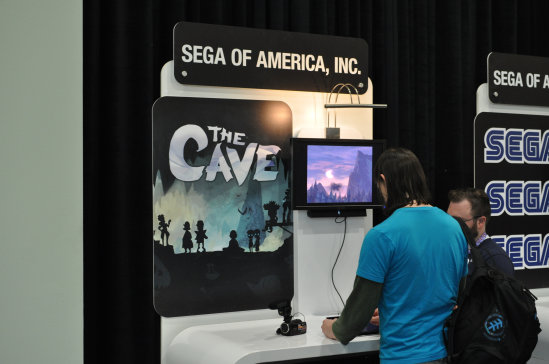 Glad to see The Cave coming to tablets now. If you haven't played this game by Ron Gilbert (creator of Monkey Island)
do yourself a favor and remedy this as soon as possible. It's a fantastic game filled with great puzzles and humor.

Looks great here on the iPad.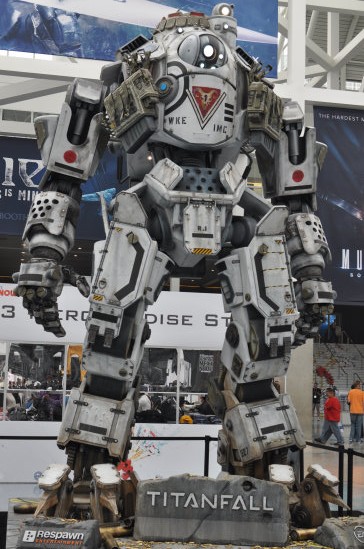 A giant mech from Titanfall.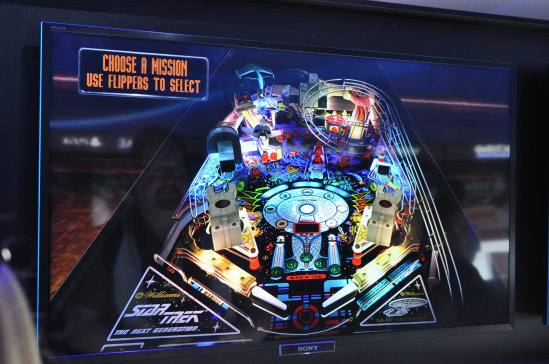 Star Trek pinball recreated in this Williams collection.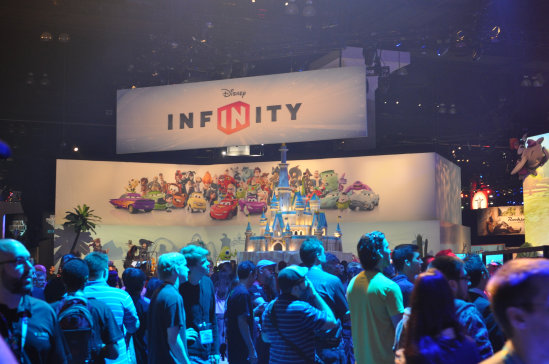 Crowds over at the Disney Infinity booth.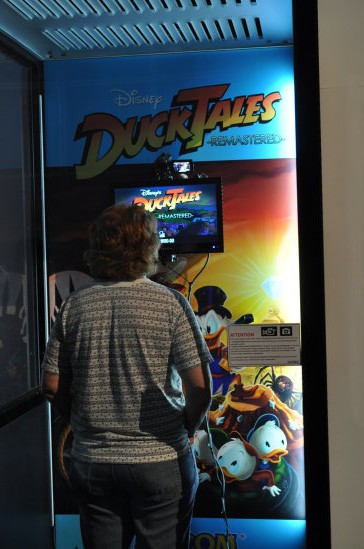 Capcom had a special karaoke booth setup for DuckTales Remastered where you could sing the theme song.
And yes, you'll see my special, heartfelt performance at the end of this article.
There's still much more to see from
I-Mockery's coverage of E3 2013!
Click here to continue onward to page 3!