by: -RoG-
...CONTINUED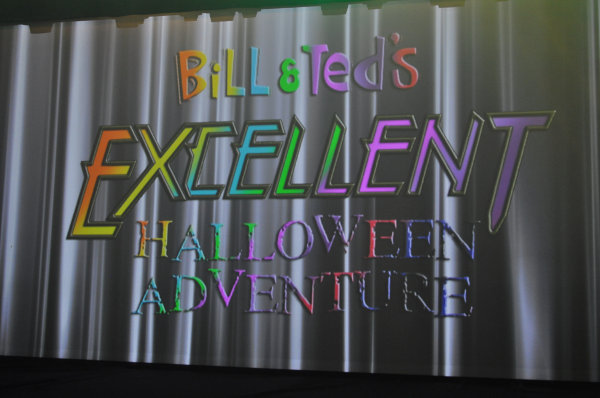 Excellent font selection as always.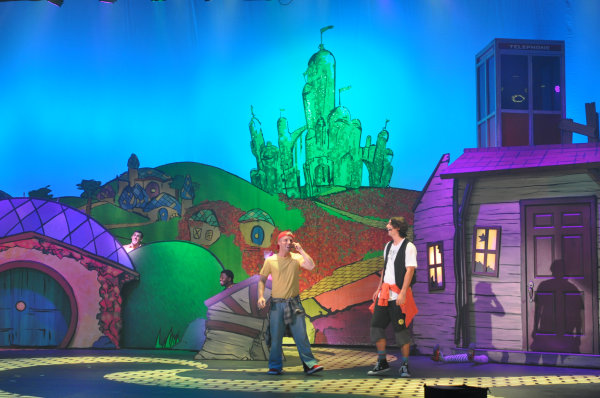 Bill S. Preston Esquire and Ted "Theodore" Logan arrive in a hybrid mix of Oz and Hobbiton.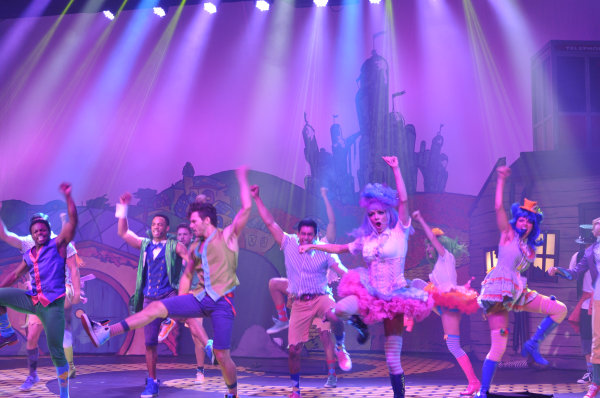 As you can see, we snagged some great seats right up against the stage, as the first of many dance numbers began.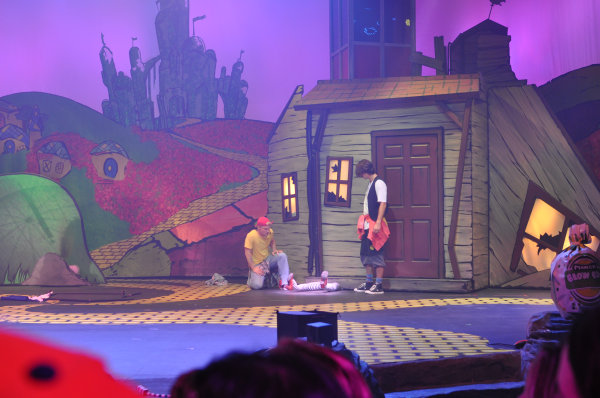 Looks like one witch is dead.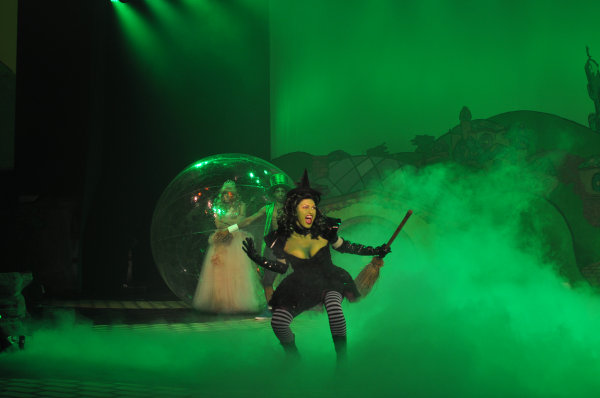 But not the most wicked one.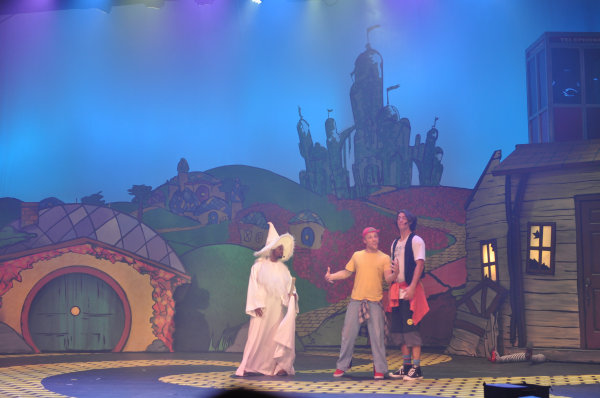 Yes, Gandalf the White is a black dude. Har! Har!
In case you hadn't realized it by now, this show is filled with ultra-corny pop culture references and jokes.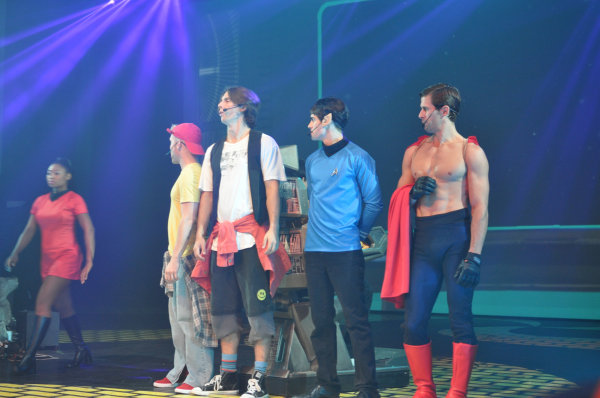 Flamboyant Superman join Bill & Ted aboard the Starship Enterprise to have a chat with...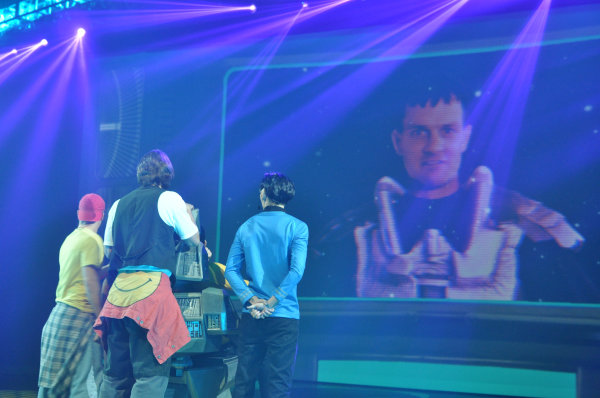 ...General Zod.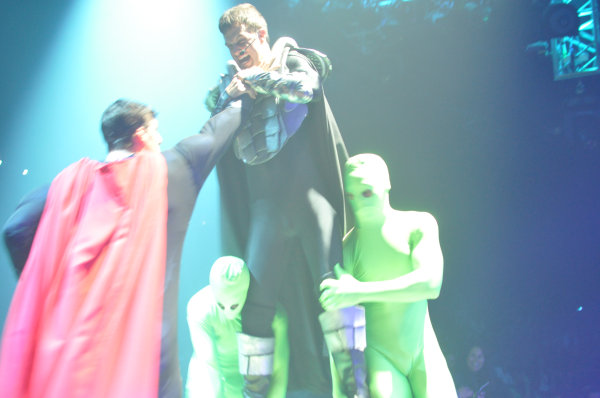 Then they gave Supes some steroids and he defeated Zod quickly - with the help of some guys in green bodysuits.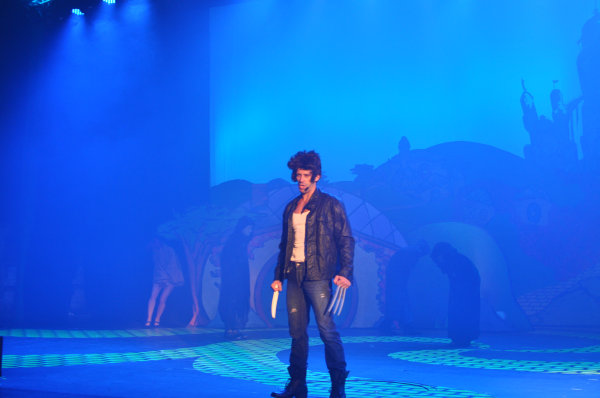 Wolverine had the best hair of the evening.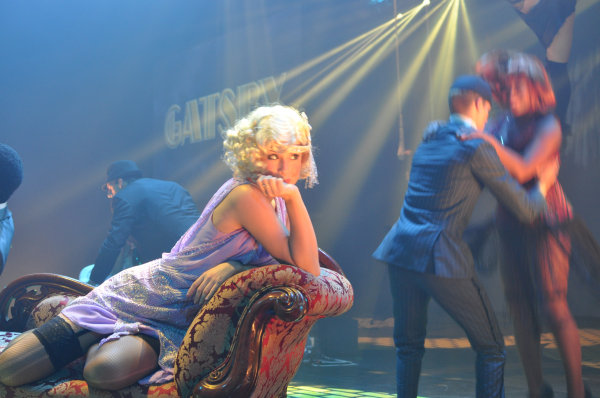 Random segue into a Gatsby song and dance routine.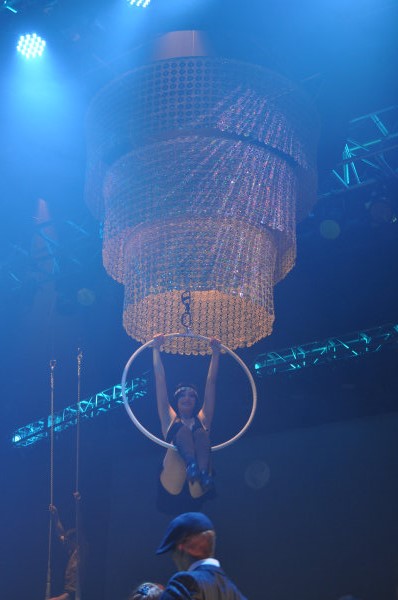 Kids, don't try this on a regular chandelier. We all saw how War of the Roses ended.

Michael Jackson came back from the dead to hit on Justin Bieber that night. Yep.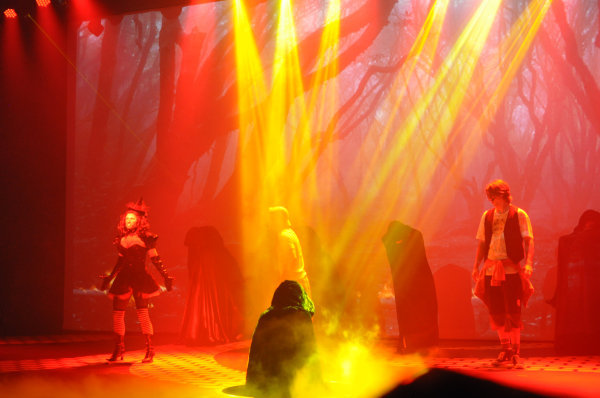 Then the Wicked Witch summoned a truly dark force to rise from the ground.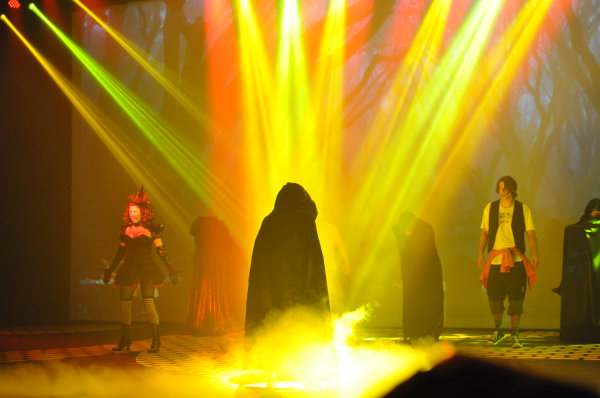 Who could it be? The Emperor from Star Wars?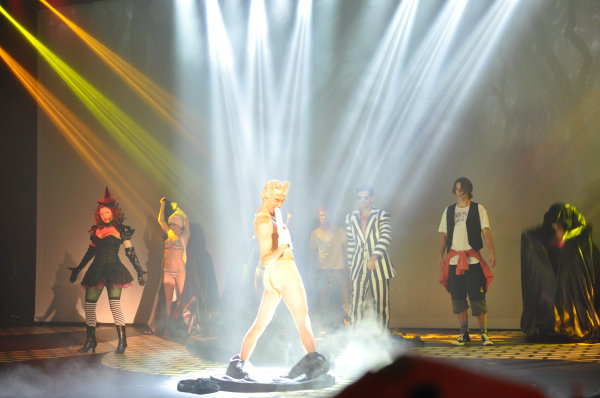 Nope... it's Miley Cyrus and her dreaded "twerking".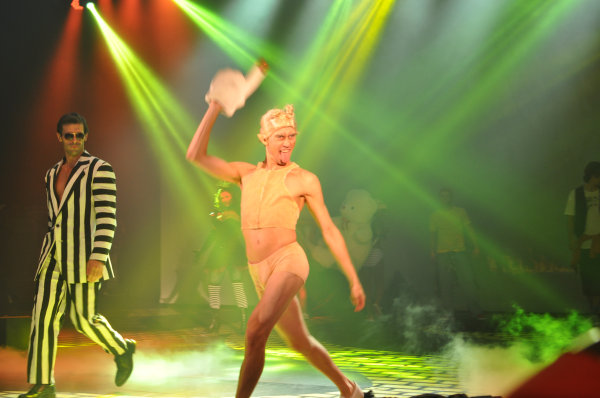 Quite possibly the scariest thing we saw all night.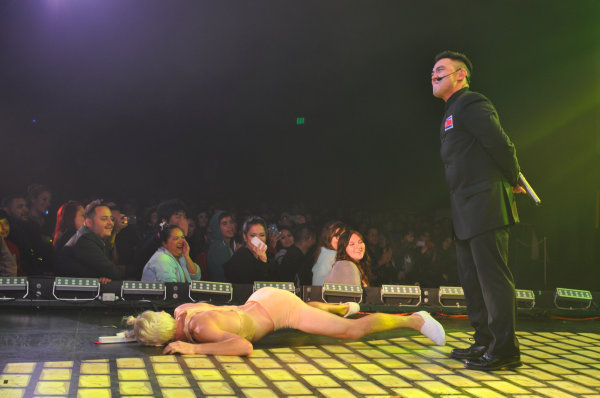 Fortunately, Kim Jong-un stepped in and shot Miley twice.
First he shot her dead, but her body kept twerking, so he shot her a second time right in the ass.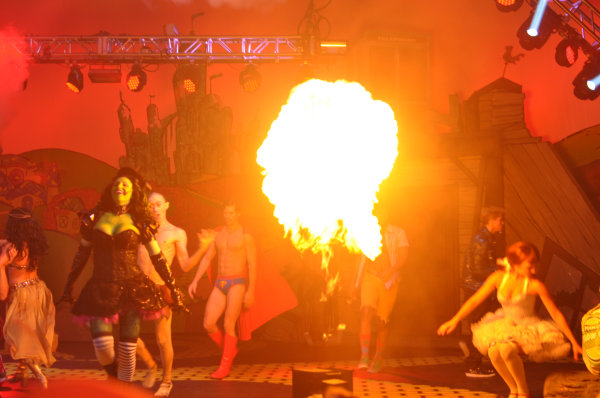 More crazy dance numbers with pyrotechnics to melt our faces off as the show draws to an end.
It's as if somebody threw a burlesque show into a blender with every pop culture event from the past year,
and while it may be extremely cheesy, these people rehearse like crazy for it and it never fails to entertain.
I hope they never stop doing it at Universal, cuz Halloween Horror Nights just wouldn't be the same without Bill & Ted.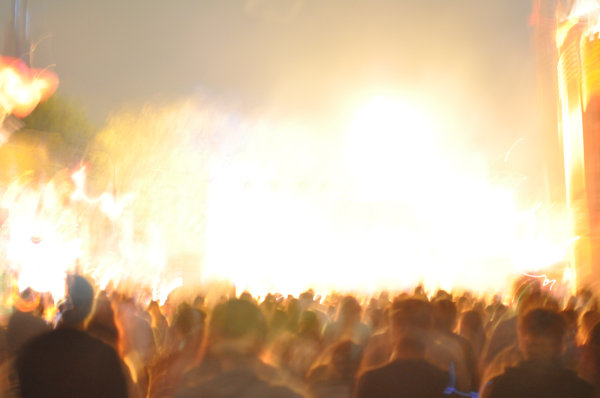 And then the entire theater exploded in a firestorm. Actually no, this was just the camera going nuts but it sure looks cool.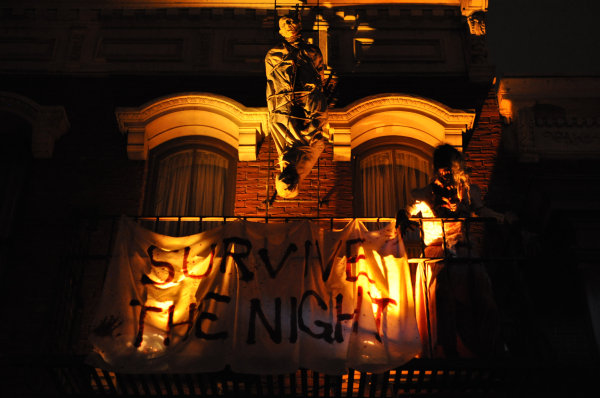 Survive the night? Well I'll be damned, I think we did!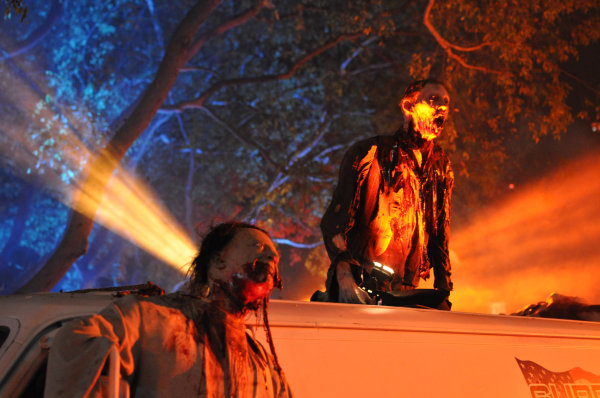 Wish I could say the same for these two.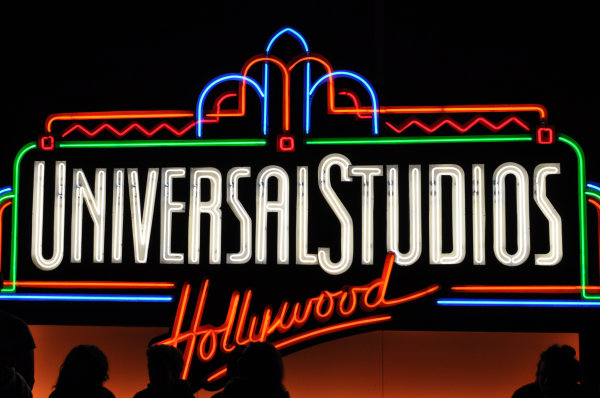 Thanks for another fun-filled Eyegore Awards and Halloween Horror Nights experience!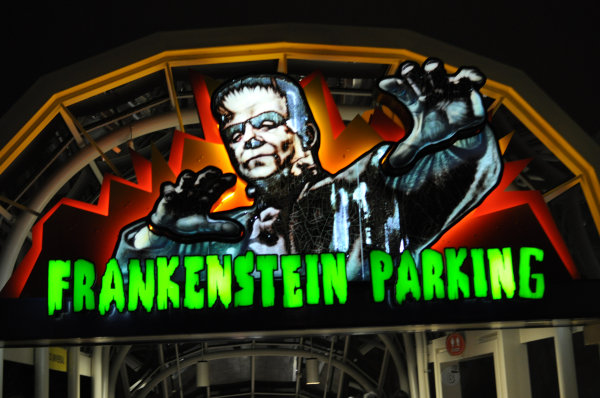 See you again in 2014, Frankenstein!
And that about wraps it up for my extensive pictorial of the 2013 Eyegore Awards and Halloween Horror Nights at Universal Studios Hollywood. I hope you guys enjoyed checking out the photos and that they helped give you an idea of what it was like to walk through the mazes with me. While I'll always love the mazes they did years ago based on my childhood horror heroes (A Nightmare on Elm Street, Halloween, Friday the 13th, etc), there are still some extremely fun, original mazes to check out this season - especially Black Sabbath! Can't wait to see what they come up with next year.
p.s.: A LOT of work goes into making these big features happen every year, so if you enjoyed it, please share the following
link with your pals: http://www.i-mockery.com/minimocks/eyegore-halloween-horror-nights2013/
Have any questions or comments about this piece?
SHARE YOUR THOUGHTS IN THE READER COMMENTS SECTION BELOW!