by: -RoG-
...CONTINUED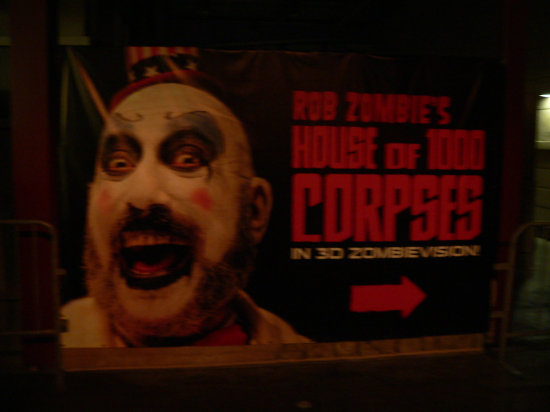 Captain Spaulding's big smiling face was there to show us the way to the House of 1000 Corpses 3D maze.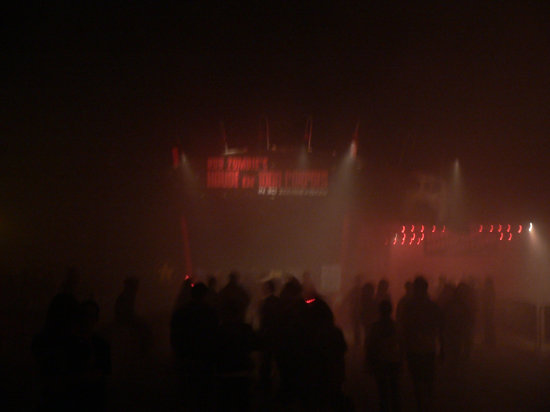 The fog machines and eerie lighting were already in full effect before we even arrived at the maze.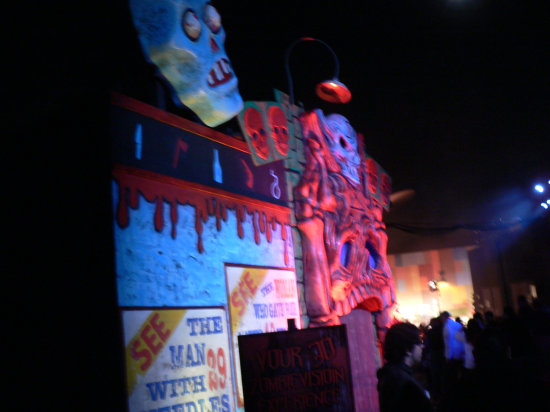 Oh yeah, the outside decorations were already looking great.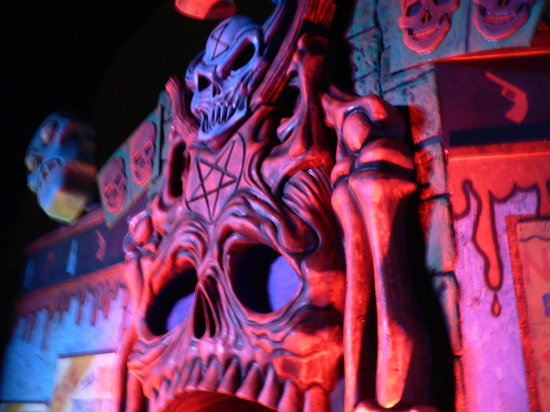 Ah yes, the fine art of Dr. Satan.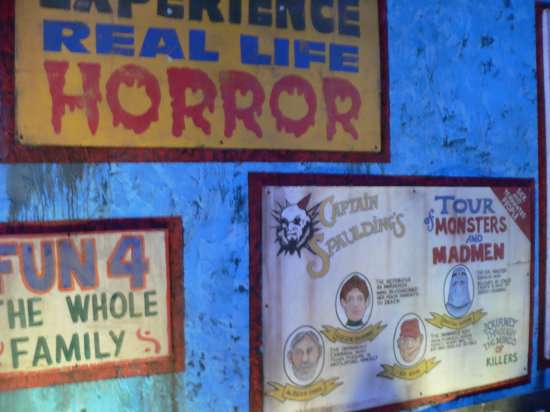 The signs were a great touch.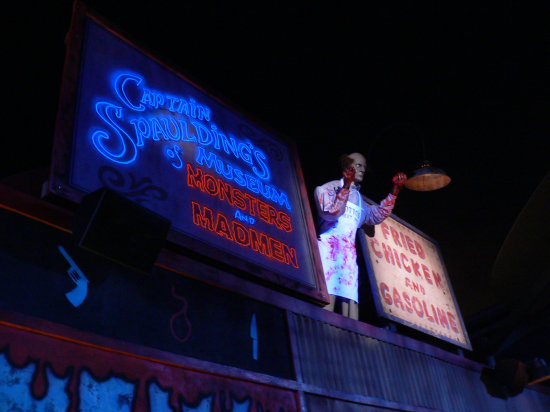 Mmmm... that chicken smelled good.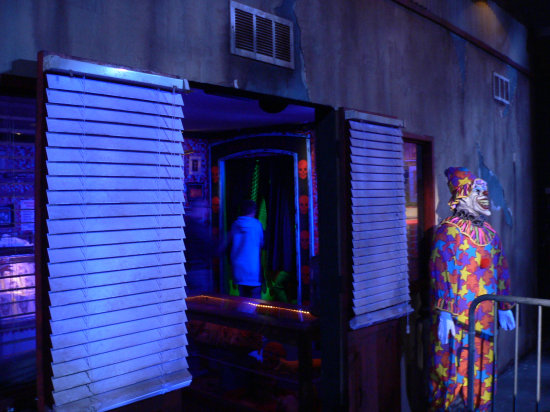 And into the maze we go!

Tentacles in 3D Zombievision!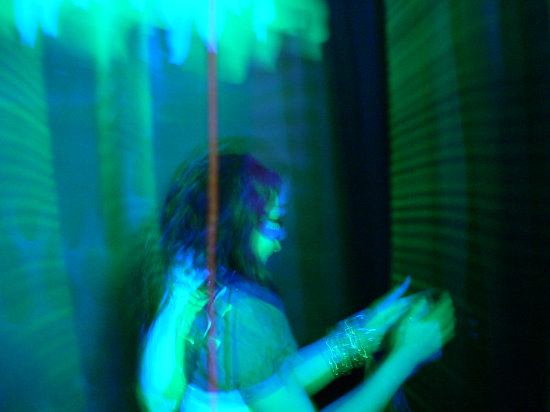 Re in 3D Zombievision!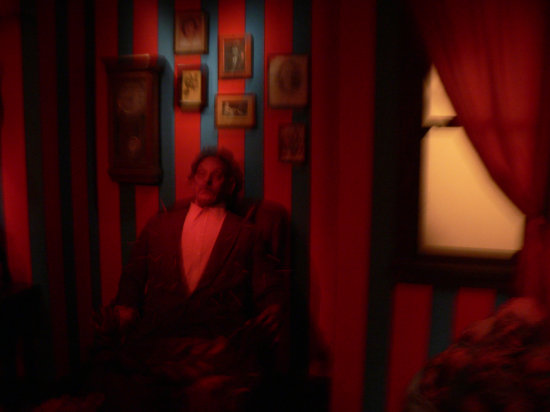 Shhh... he's napping.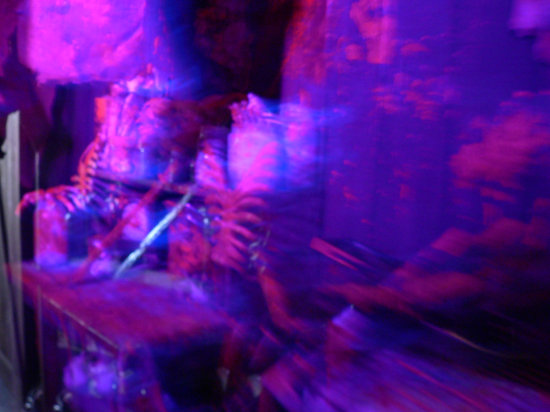 The colors and decorations in this maze were pretty wild to say the least.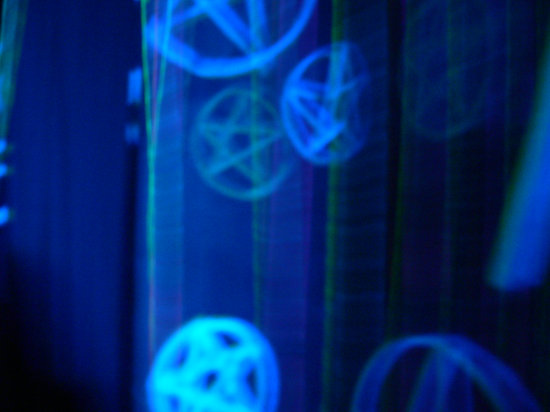 Are pentagrams even a symbol of evil at this point? I feel like they've been reduced to goth jewelry at Hot Topic.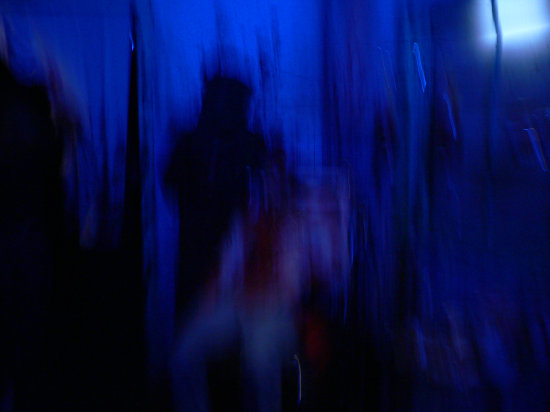 It's blurry, but don't worry, I'm sure the guy strapped into the chair is doing just fine now.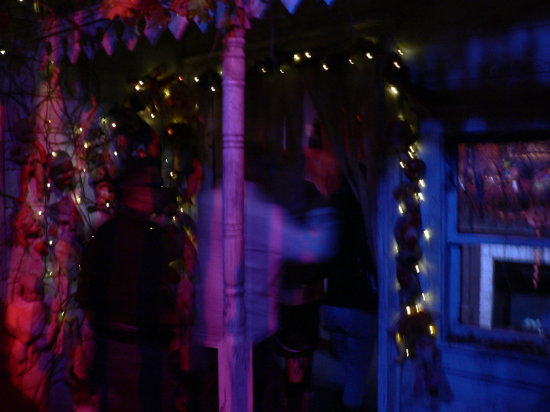 On to the front porch of Dr. Satan and company.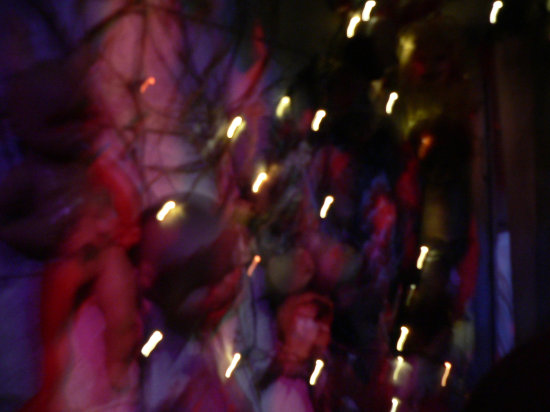 Random doll heads and lights are always creepy looking.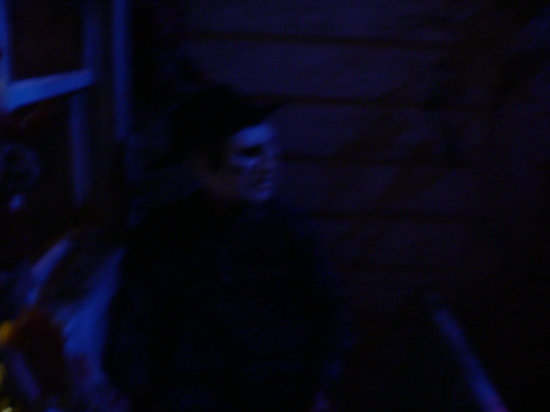 Why so glum, chum?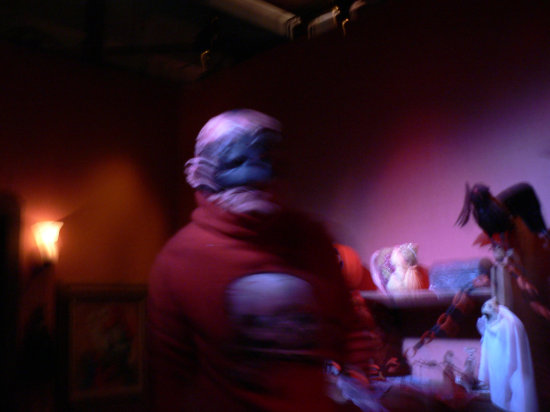 This photo even creeps me out a bit.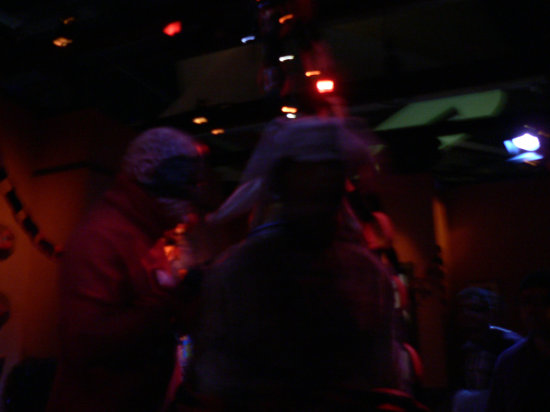 Run rabbit, run!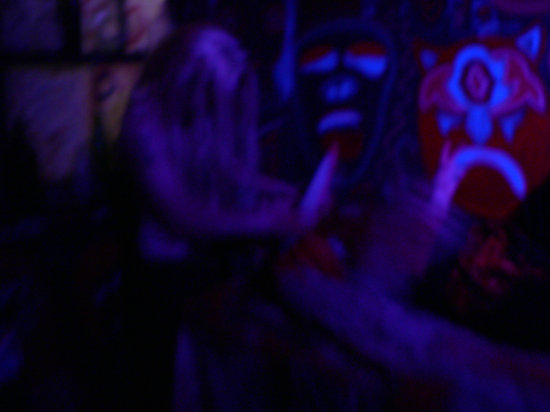 Oh Dr. Satan... you're such a workaholic.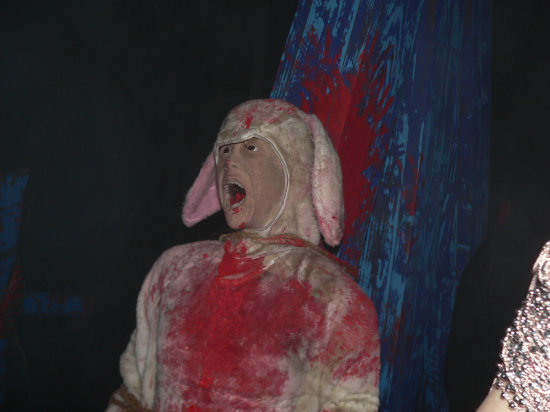 Here comes Peter Cottontail...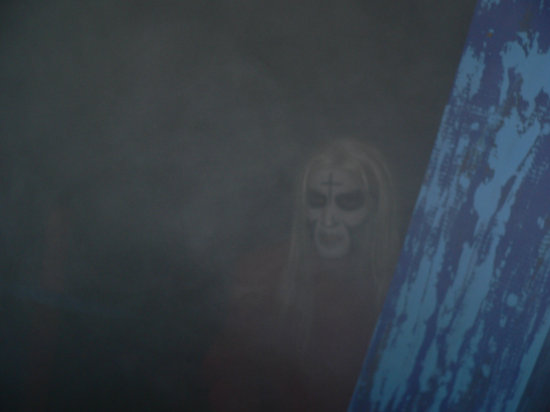 What's up, Doc?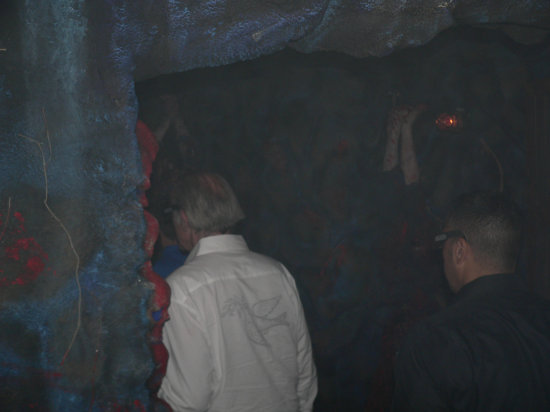 Going through the House of 1000 Corpses maze with Christopher Llloyd... it was surreal to say the very least.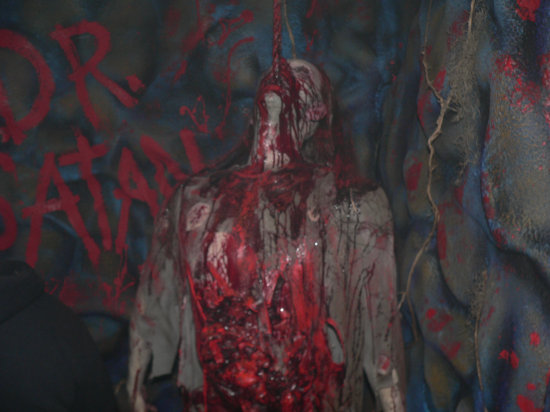 This is why you don't try sword-swallowing without first going to sword-swallowing school.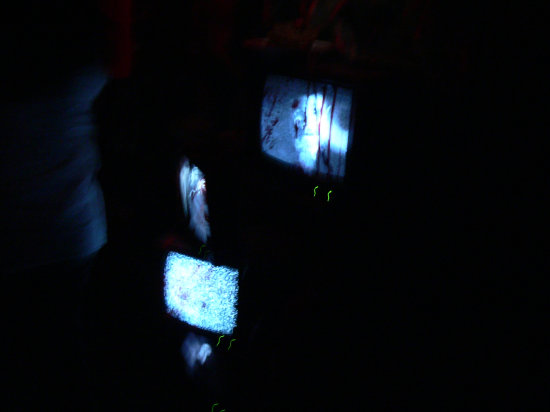 Unfortunately, the television sets weren't working very well.
I guess Dr. Satan didn't pay his cable bill.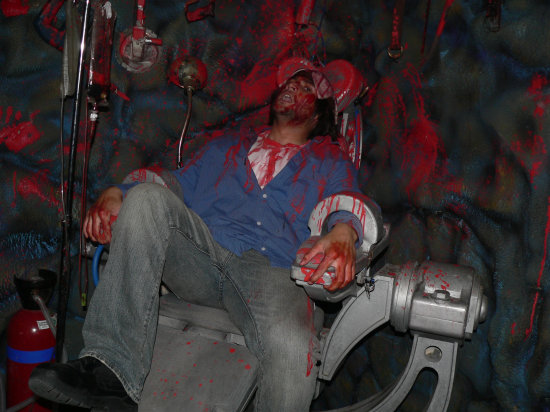 I could've sworn this was the same chair from Total Recall.
There's still more Halloween Horror fun to see!
Click here to continue onward to page 3!