by: -RoG-
...CONTINUED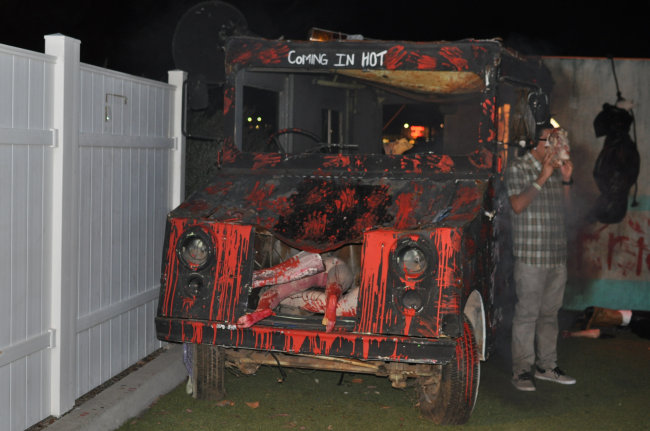 They sure had an impressive amount of carnage splattered all over this meat wagon.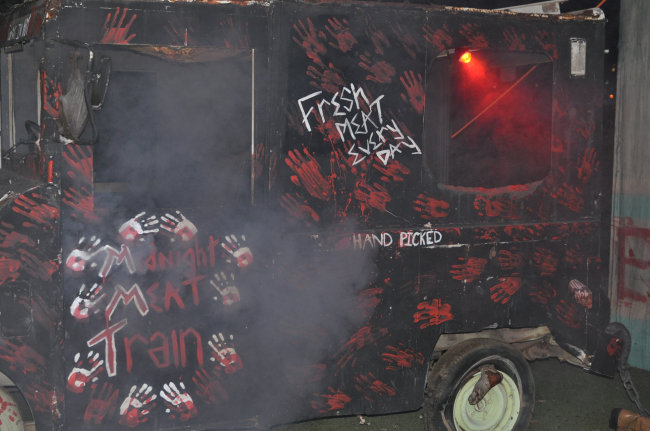 Random reference to Clive Barker's "Midnight Meat Train" on the side o' the truck.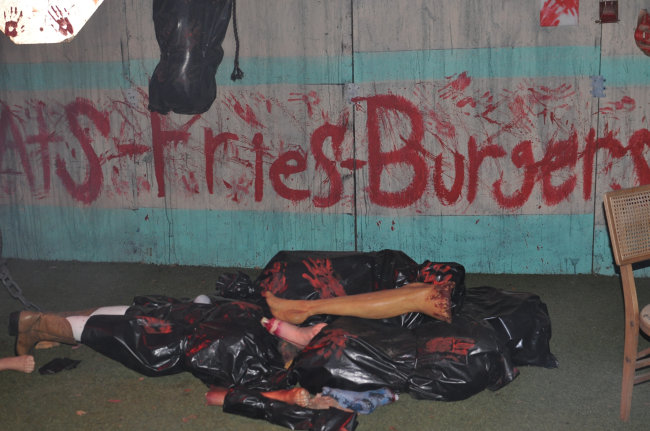 They should probably refrigerate all that meat before it spoils.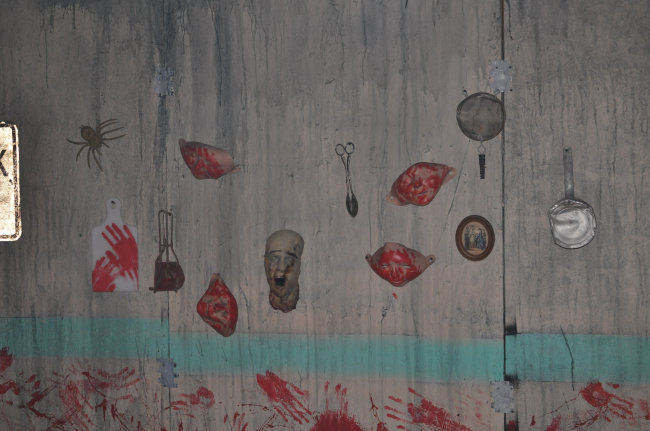 Guess that's how they make beef jerky here.

The "Tongue Tortellini" is to die for, but steer clear of the "Fisted Bear Fajitas".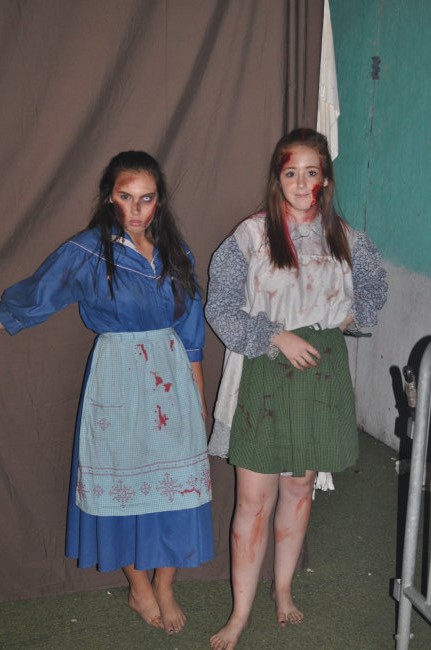 Our lovely waitresses invited us in for some meat treats.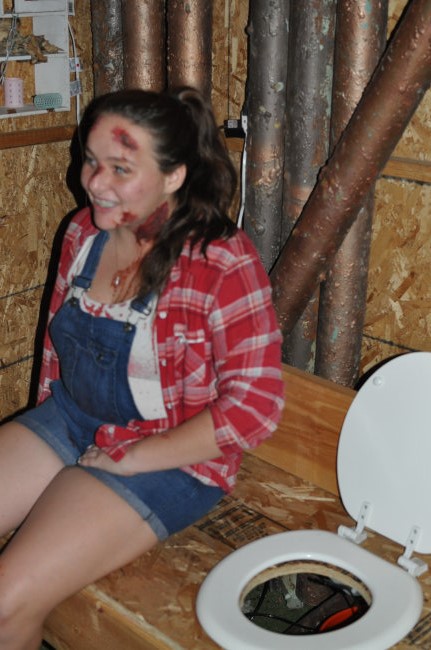 They had us stare into this toilet, which of course spurted a blast of air at us. Who's hungry now?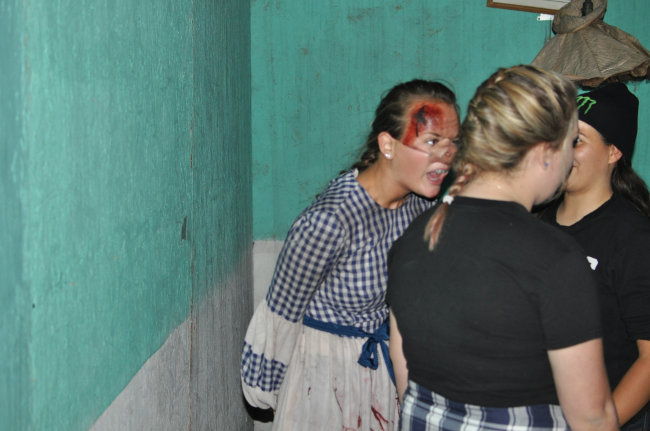 Guess those two girls didn't appreciate the Road Kill Cafe's southern hospitality.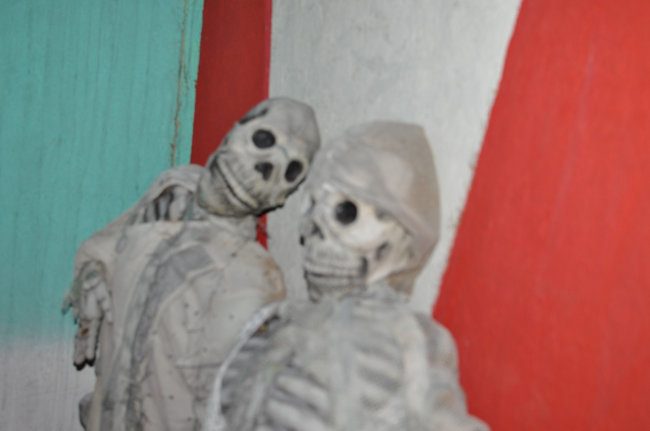 At least these two patrons look pleased with their service.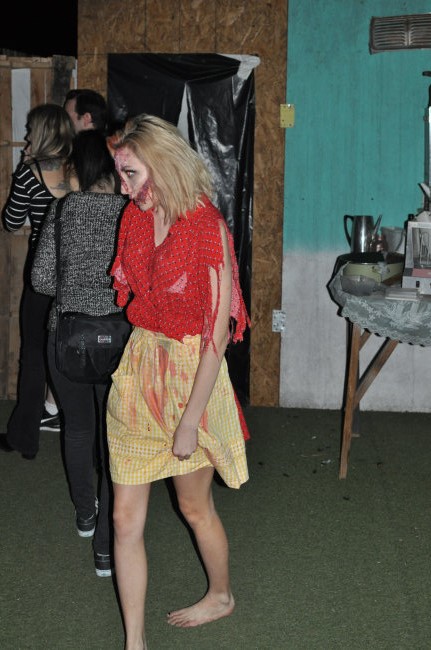 You might wanna get that leg looked at, lady.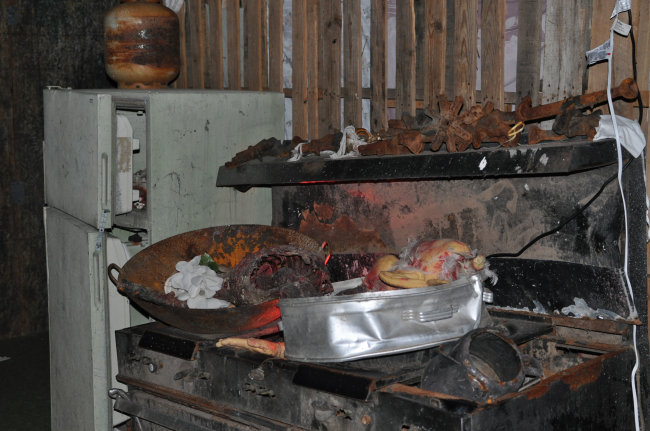 Gordon Ramsay would surely approve of this kitchen.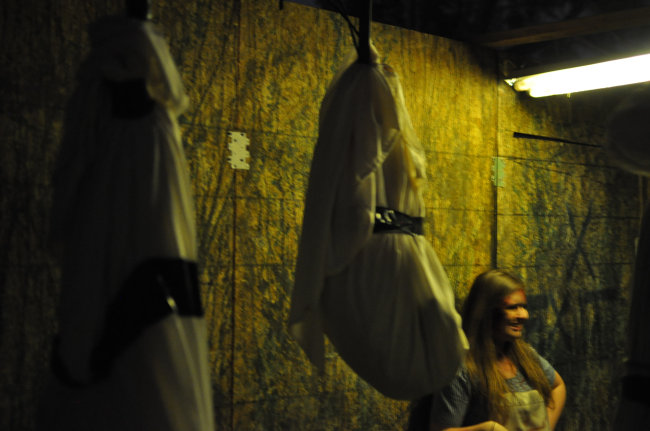 More meat dangling from the ceiling.

Poor fella got stuck in the meat grinder!

Yummy.

It's always important to maintain a clean workspace.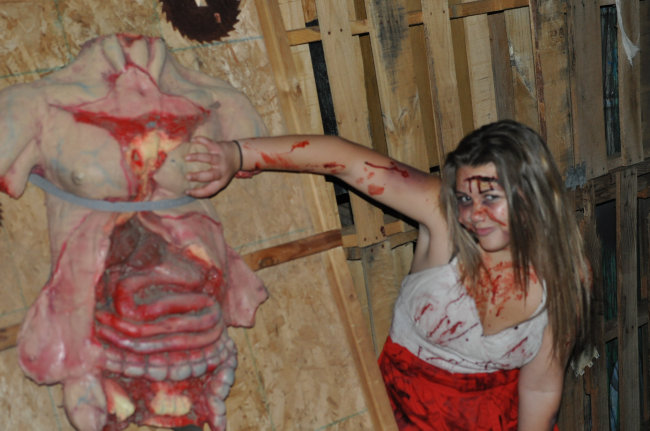 She loved hamming it up with the corpses.

And the maze ended strangely with a pile of old television sets...

...and this sign. Funny, I don't recall seeing panda anywhere on the menu. Oh wait... Fisted Bear Fajitas! *cringe*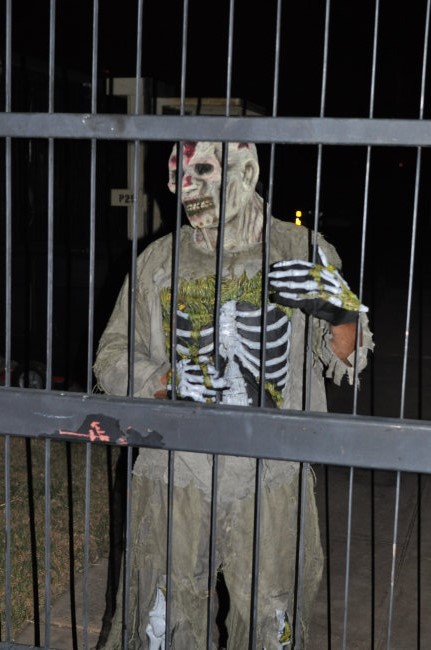 Aww, he got locked out of all the fun.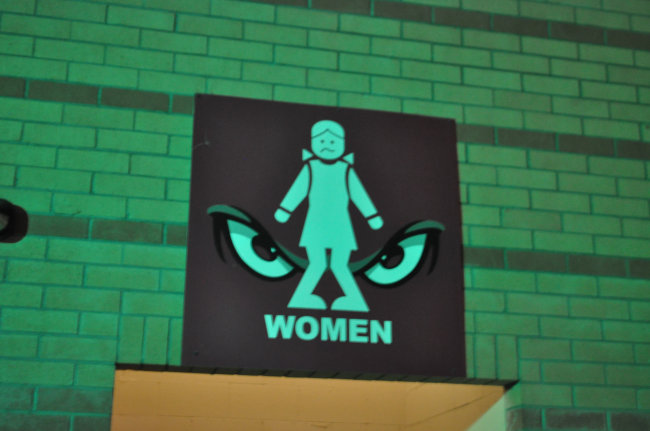 This wasn't for Halloween... that's just their normal restroom sign at this stadium.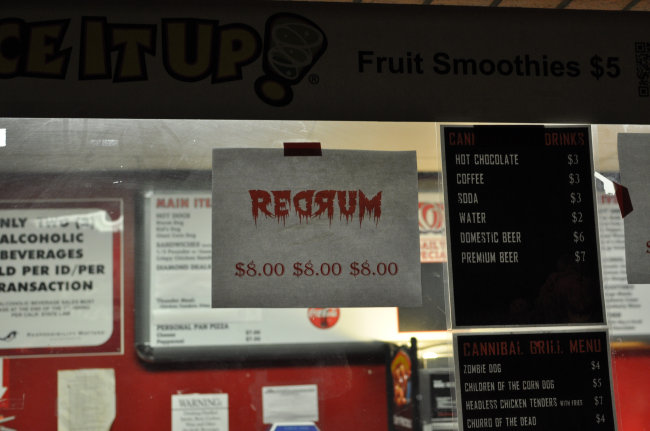 Yes, Redrum was on the menu. REDRUM! REDRUM! REDRUM!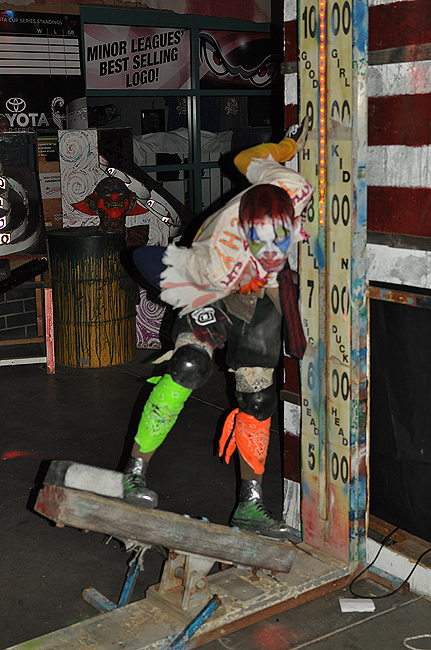 Clownin' around.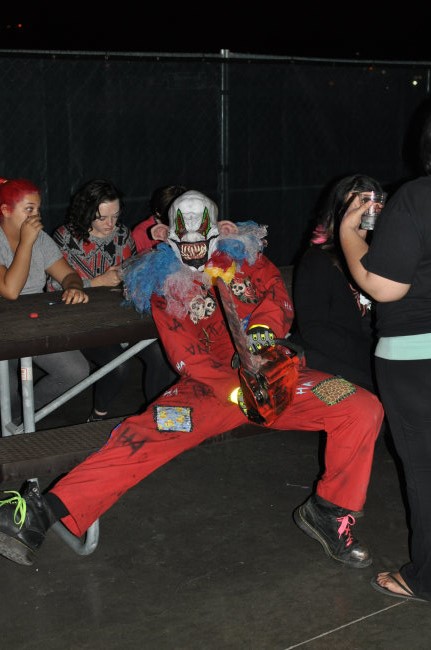 Not your average lumberjack.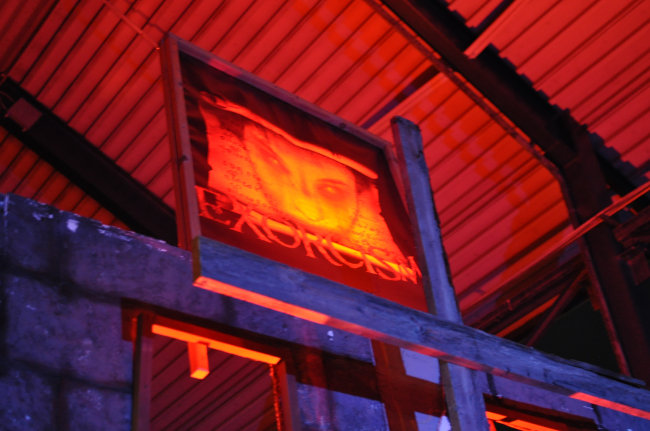 Our next destination, Exorcism Reborn, was ready to test our faith in haunted attractions.
There's still more Field of Screams fun to see!
Click here to continue onward to page 3!