by: -RoG-
Is it August of 2008 already? Wow, it feels like just yesterday I was waiting in a long-assed line for the 2007 "I Am 8-Bit" show in Los Angeles. Oh how those beloved pixels can make the time fly by. This year, they moved the show to World of Wonder in Hollywood - a venue that is basically twice as large as the one from 2007. Well, it didn't do much to reduce the size of the crowd... in fact, I'd say it was even larger this year. But hey, there was twice as much artwork to see, so it was worth the wait for anyone in line regardless. Once again, those of you who don't live in L.A. are in luck, because we took over 225 photos of the show so you can check out every single piece of brilliant video gaming artwork that was on display at the opening reception. Just like last year, you'll have to excuse the odd angles we had to take the photos at sometimes... it was insanely crowded in there and we weren't about to shove people out of the way just to get a perfectly centered photo every time. With that being said, enjoy all 9 pages of this mega photo gallery from the big 2008 I Am 8-bit show!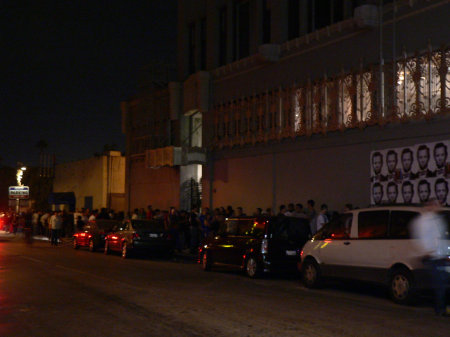 Another huge line to get in this year, but we got lucky and were randomly picked out of the entire crowd
and brought in by some really nice guy by the name of James St. James who was interviewing people. Not sure
why he picked us, but he brought us all the way to the front of the line and let us right in, so I'm not complaining.
Thanks James!
Now let's get to the actual art!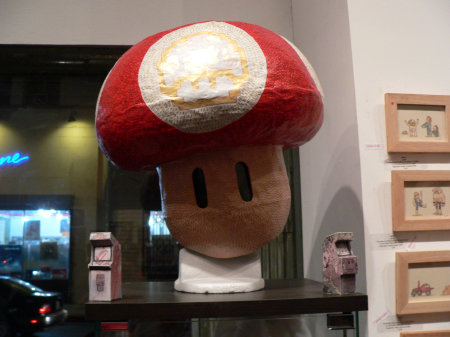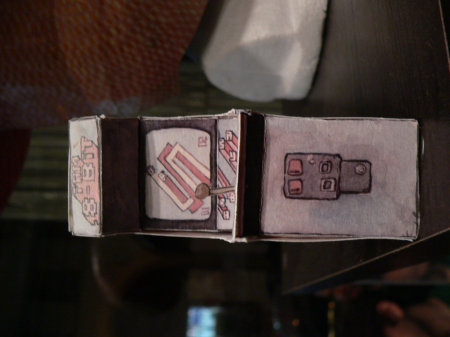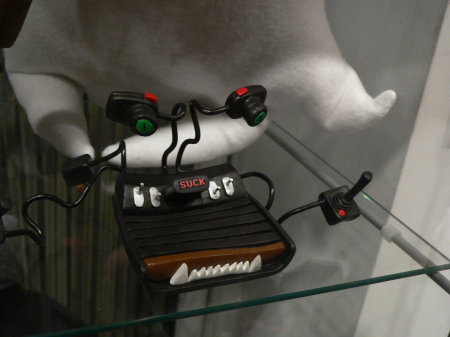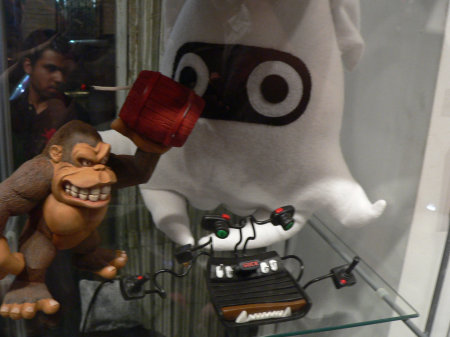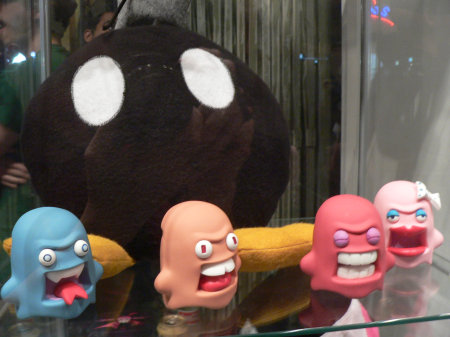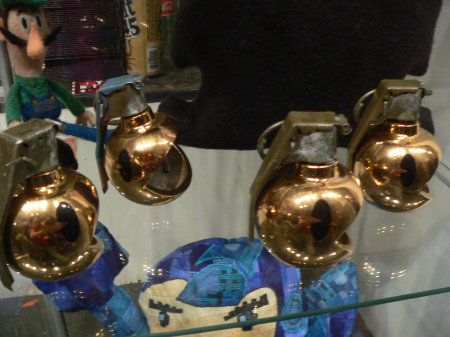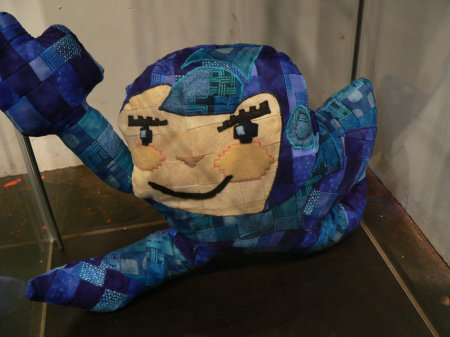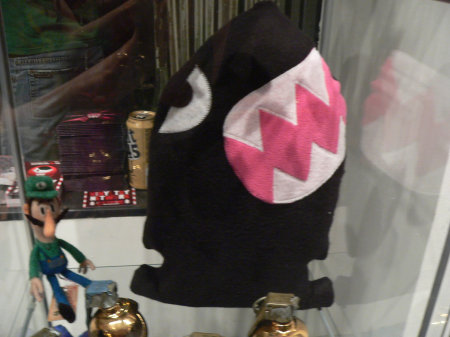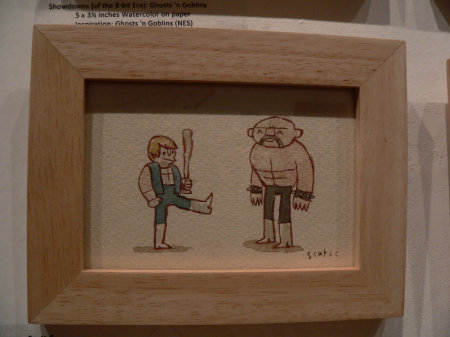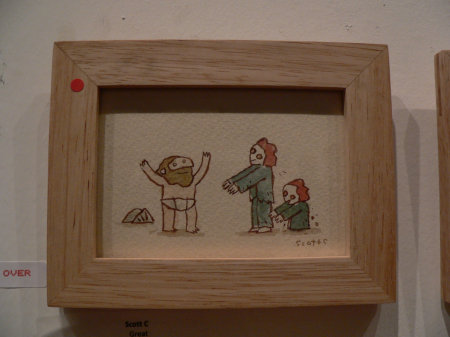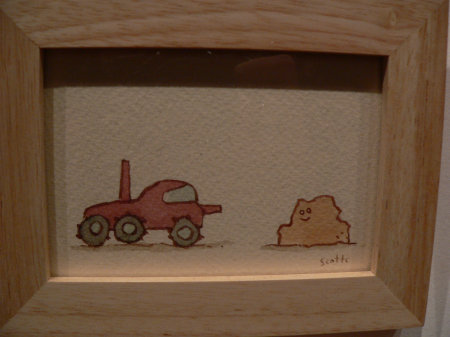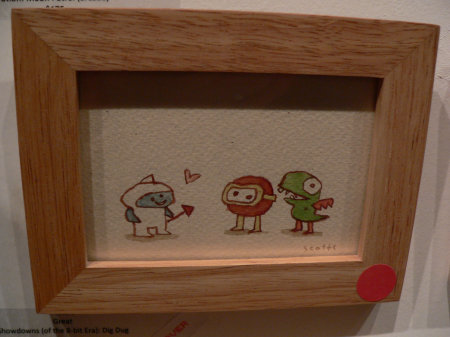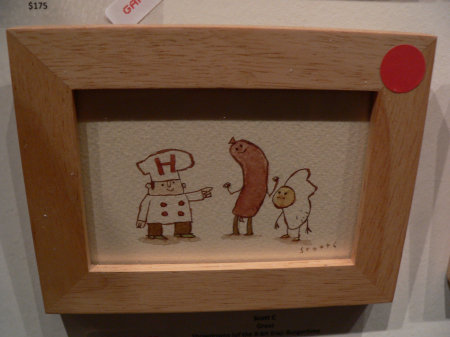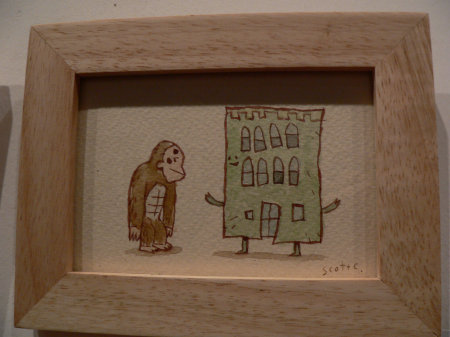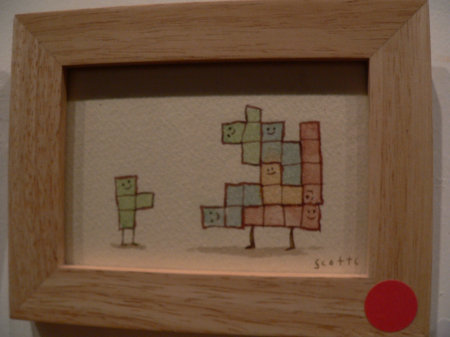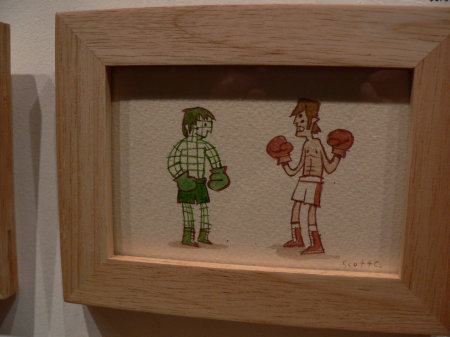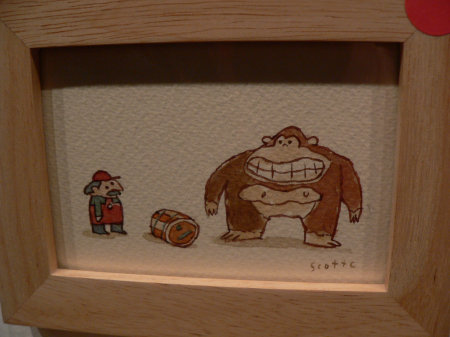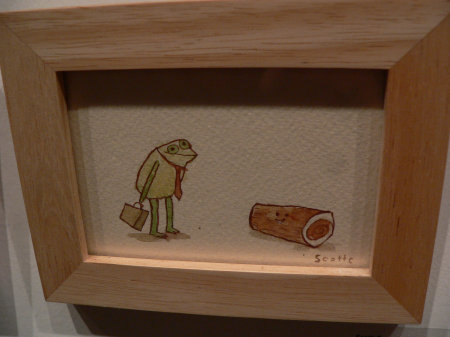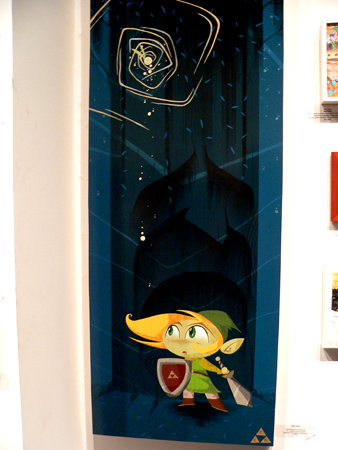 There are still more "I Am 8-Bit" photos to see!
Click here to continue onward to page 2!