by: -RoG-
...CONTINUED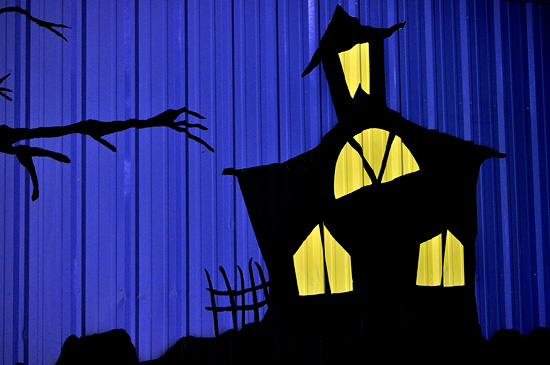 A classic haunted house painted near the entrance of the Trick-or-Treat maze.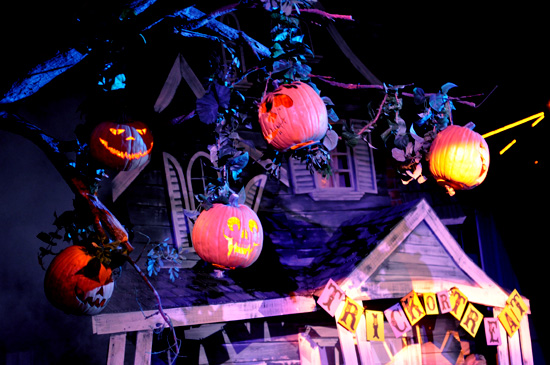 The Halloween tree at the entrance of the Trick-or-Treat maze.

Perfect haunted house.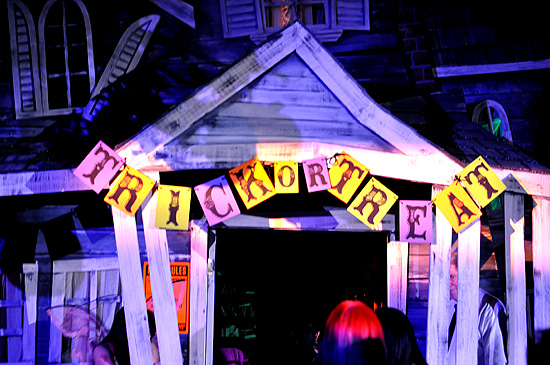 Ring the doorbell and enter Trick-or-Treat!

When you first walk in, jack-o-lanterns line the staircase. Definitely one of my favorite visuals of the entire evening.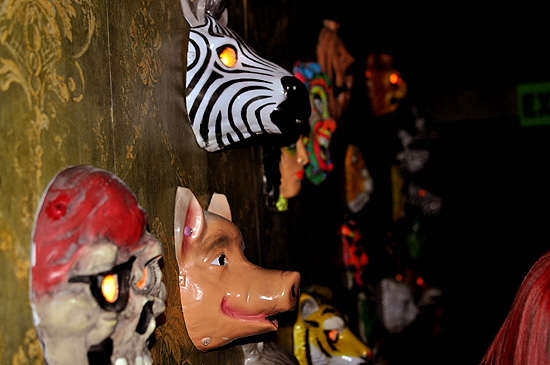 A Hallways lined with creepy Collegeville style masks from yesteryear with illuminated eyes.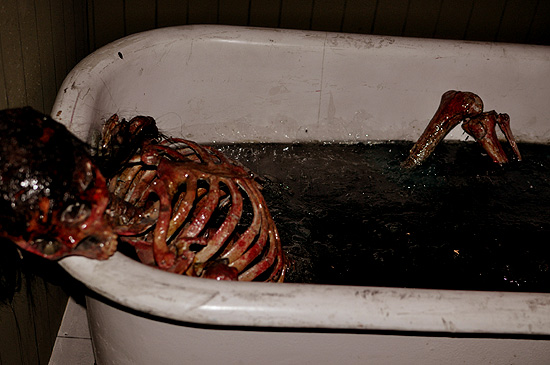 Rub-a-dub-dub.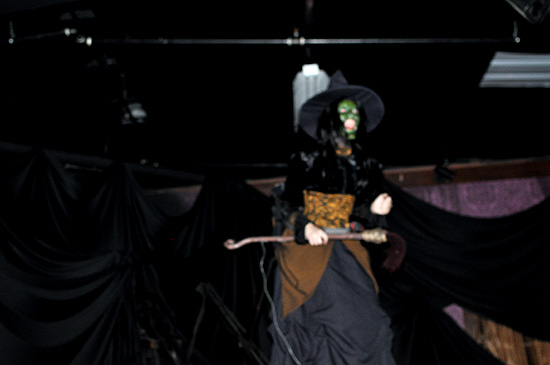 Trust me, the witch looked much cooler without a flash on as you'll see later on in my video.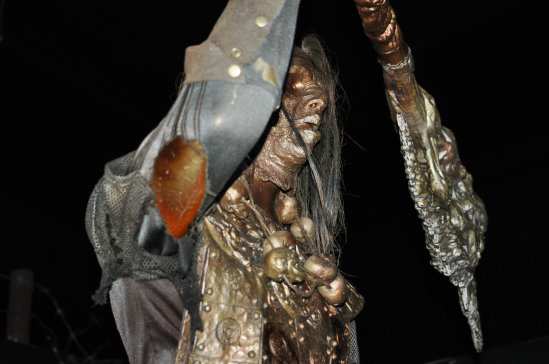 Another stylish child of the apocalypse.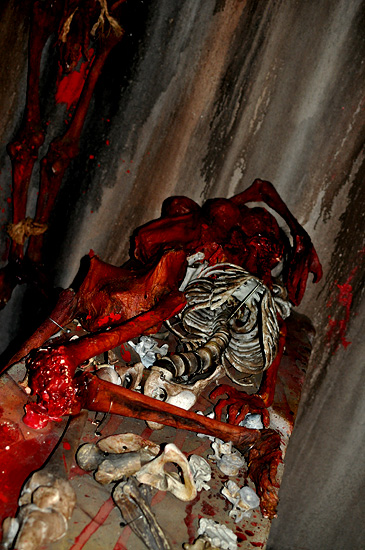 Looks like somebody isn't a member of the clean plate club.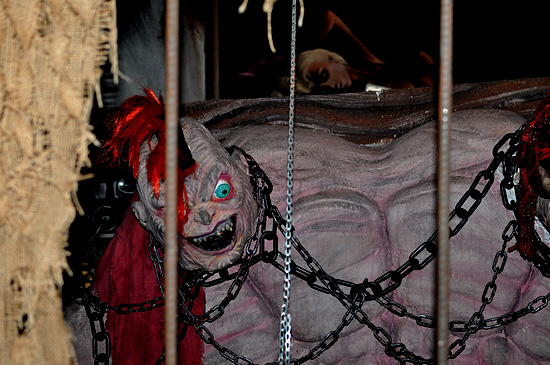 You can't see the other head, but this two-headed ogre loves hoisting a giant block of wood above its shoulders.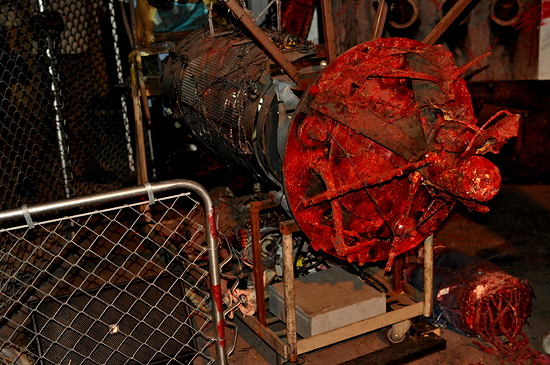 I think somebody got a bit tangled up in those gears.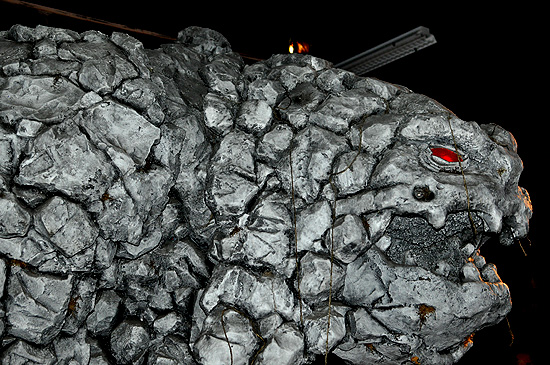 Giant rock monster wants a hug.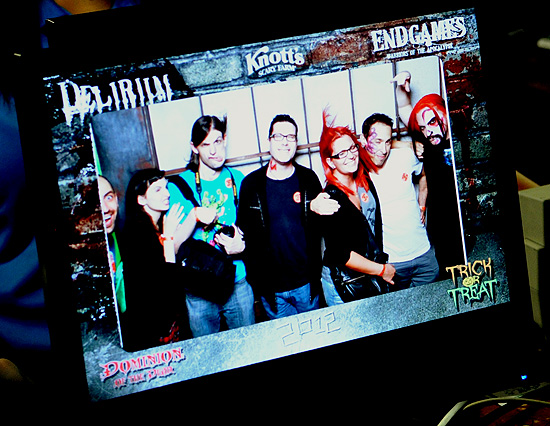 Over at End Games, they blow air in your face just before they take a photo of you. Good times!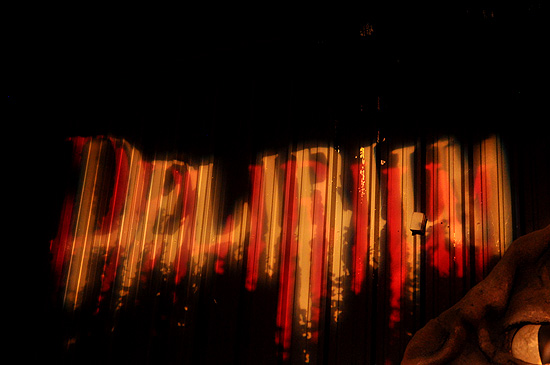 The entrance to the Delirium maze.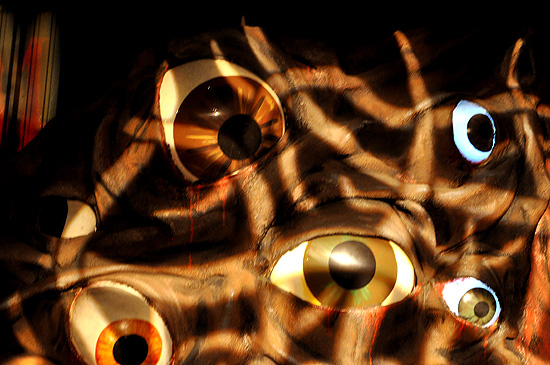 Eye see you.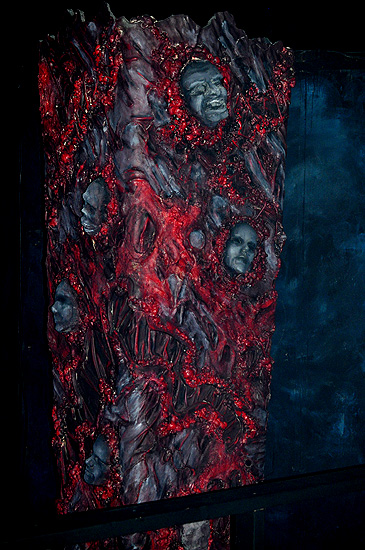 Kinda reminds me of Hellraiser. I like it.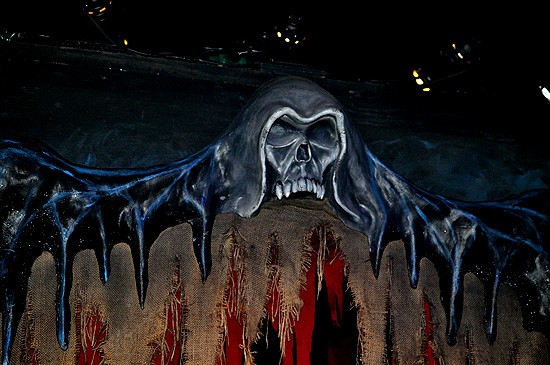 Looks like a perfectly safe doorway to me.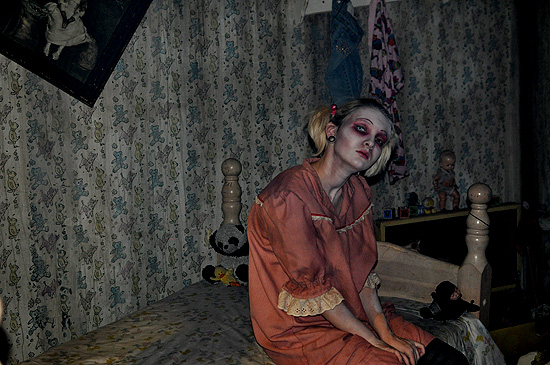 Somebody needs a nap.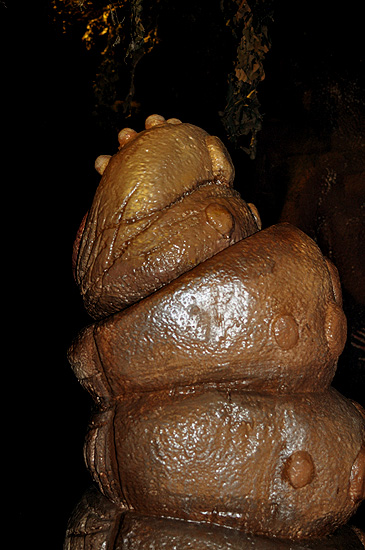 It's gonna take more than a standard bug bomb to get rid of this gargantuan grub.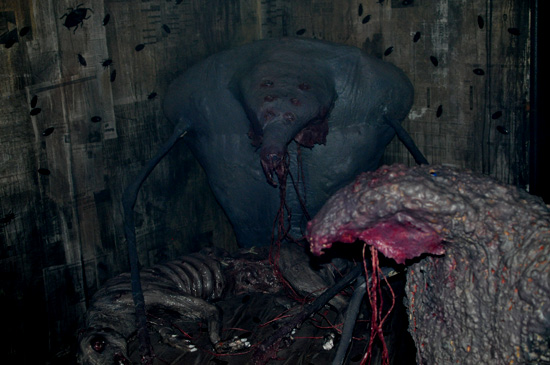 Man's best friend is their best meal.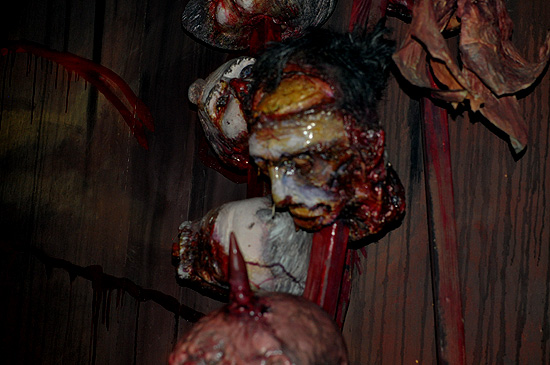 More people losing their head over these haunted mazes.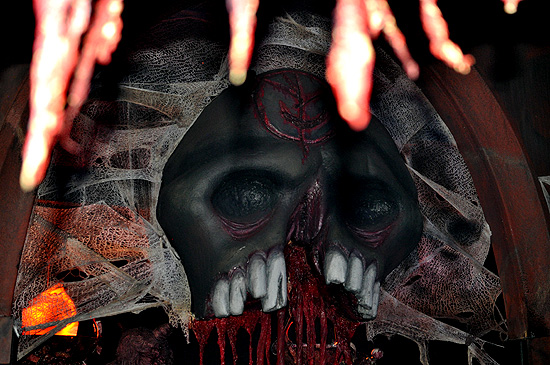 A huge skull barfing up guts? Excellent! Let's walk through it!
There are more Knott's Halloween Haunt pics to see!
Click here to continue onward to page 3!