by: -RoG-
...CONTINUED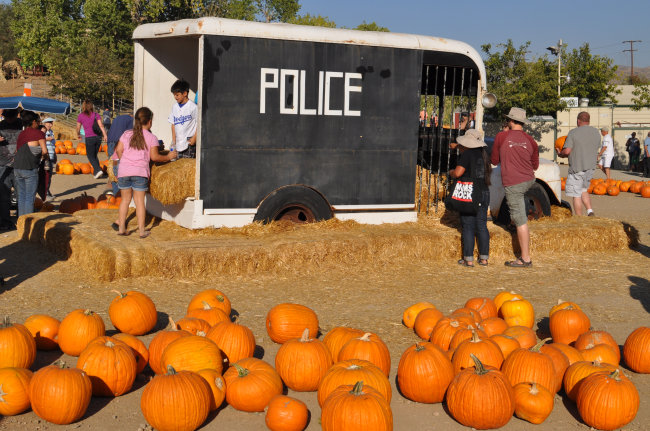 If you steal anything, they throw you in the pumpkin paddy wagon.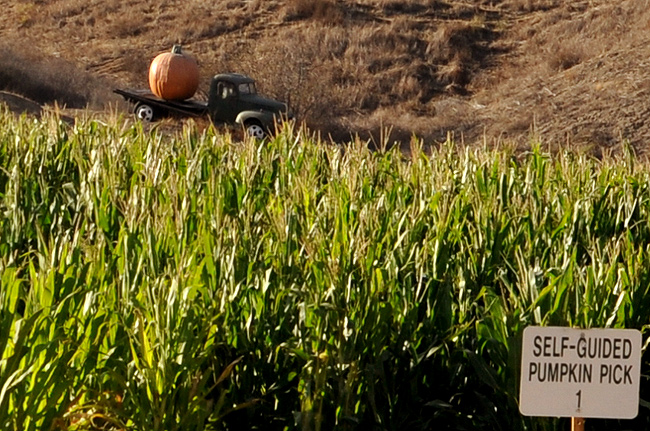 I couldn't get any closer to it, but there was a truck off in the distance with a gargantuan pumpkin in the back.

Climbing up the haystack pyramid gives you nice views of the surrounding mountains.

This crow asks you to "Please Keep Out" of his cage. Yeah, what an antisocial jerk.

Anybody care for a wagon ride?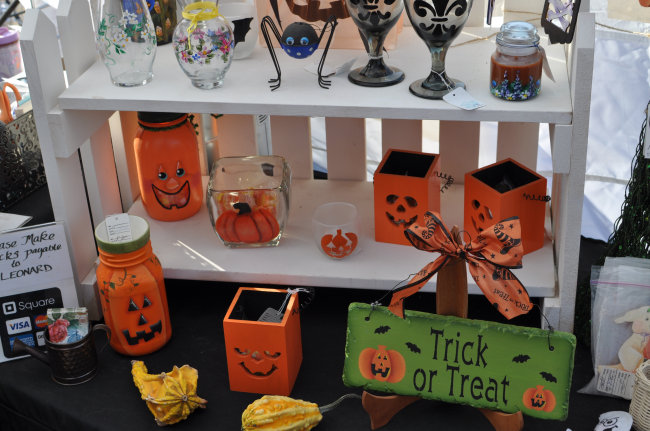 In addition to delicious corn on the cob, there were a few tents selling handmade Halloween crafts too.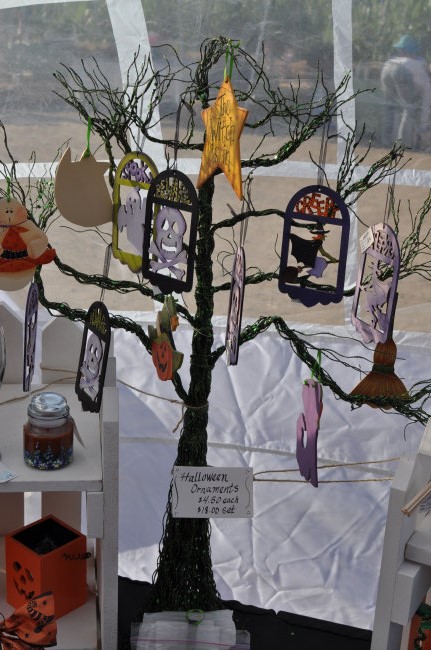 Halloween ornaments. Yes, we need more of these.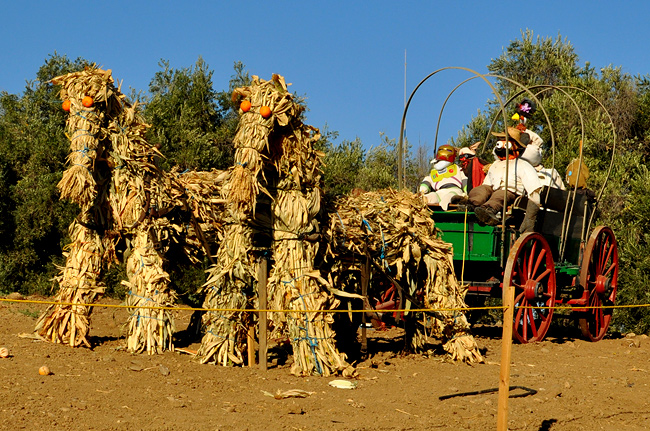 It may not have been part of Scarecrow Alley, but these horses made of hay with miniature
pumpkin eyes was easily one of the best things I saw at Lombardi Ranch all afternoon.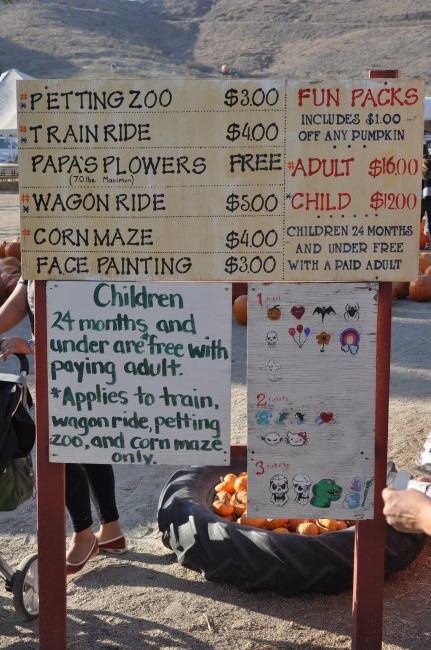 We weren't about to come all the way out here without supporting the ranch, especially since Scarecrow Alley was free, so...

To the corn maze!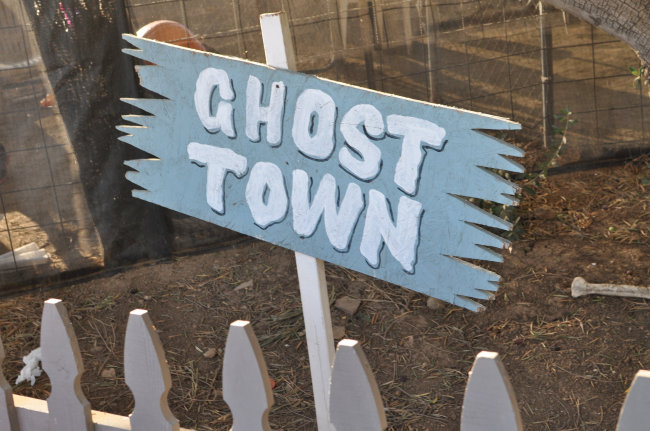 On your way there, you find a little Ghost Town display with novelty tombstone gags.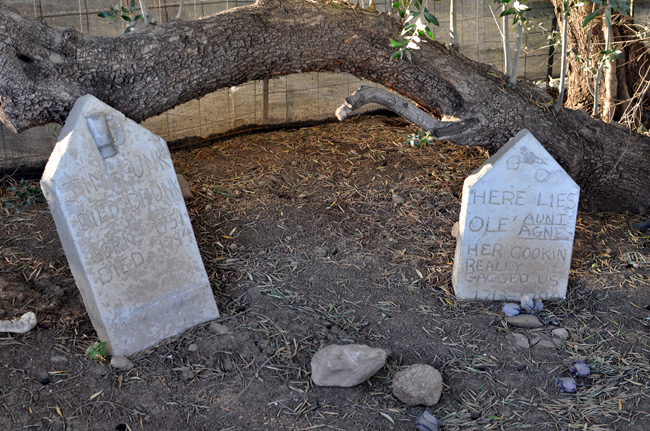 HAR!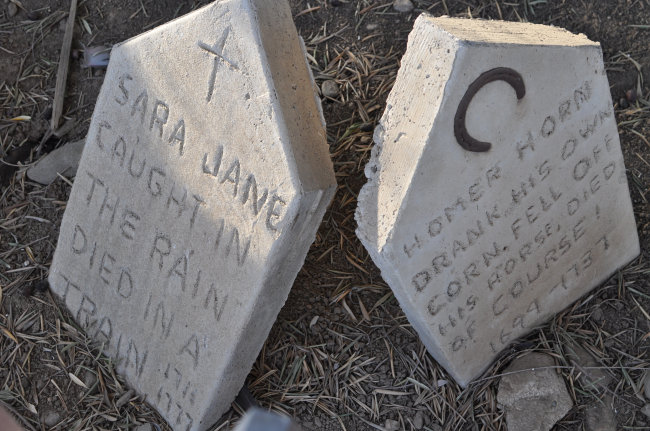 HAR! HAR!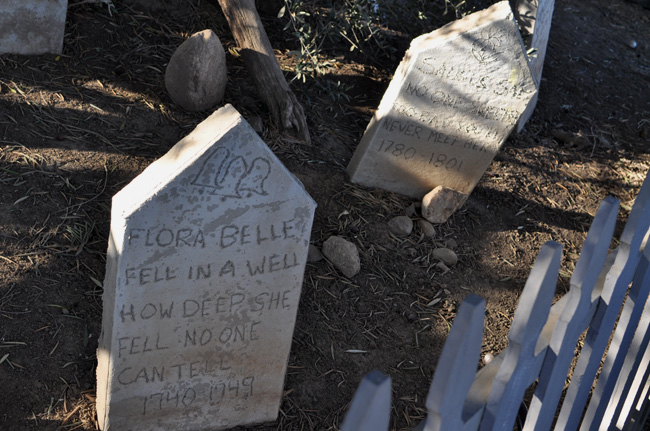 HAR! HAR! HAR!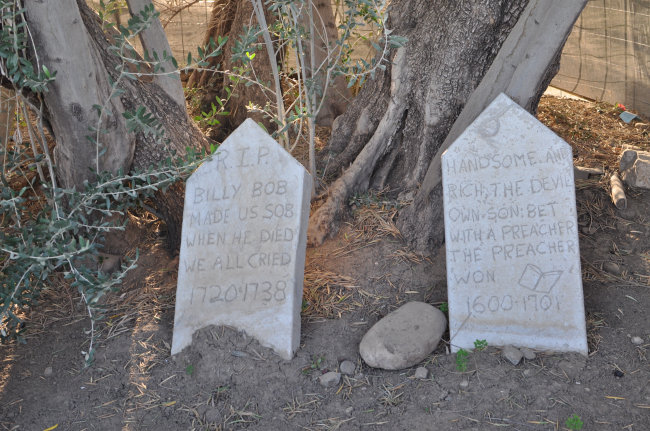 HAR! HAR! HAR! HAR!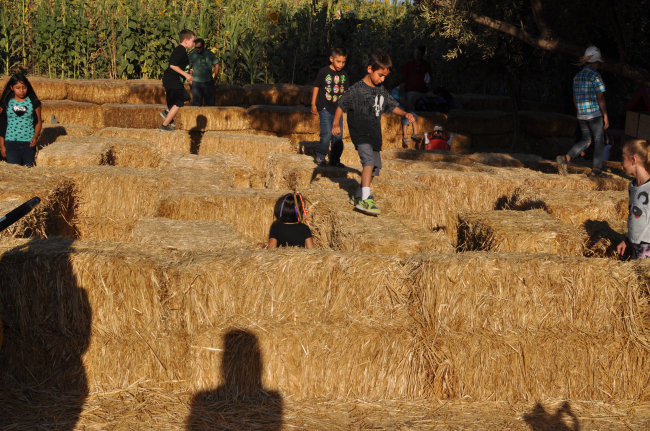 For the kids who don't dare to enter the big corn maze, there was a small hay maze instead.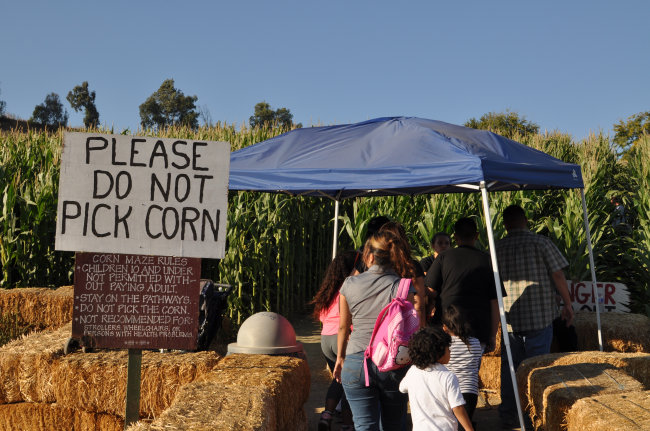 And into the corn maze we go.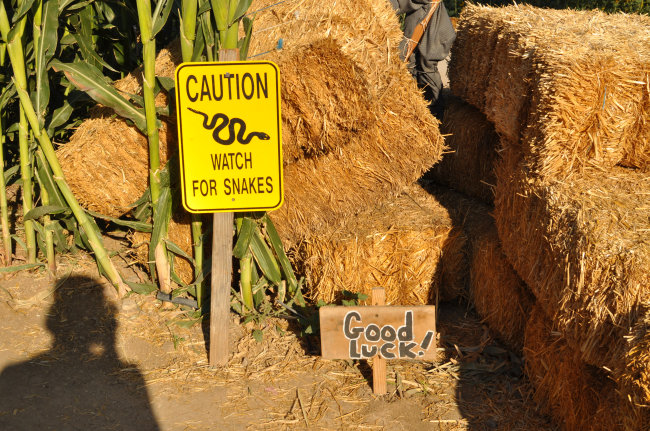 Always a good sign.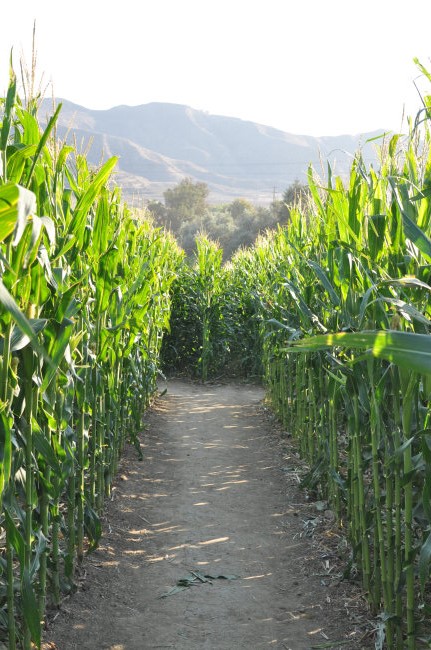 Pretty cool being in a corn maze surrounded by mountains.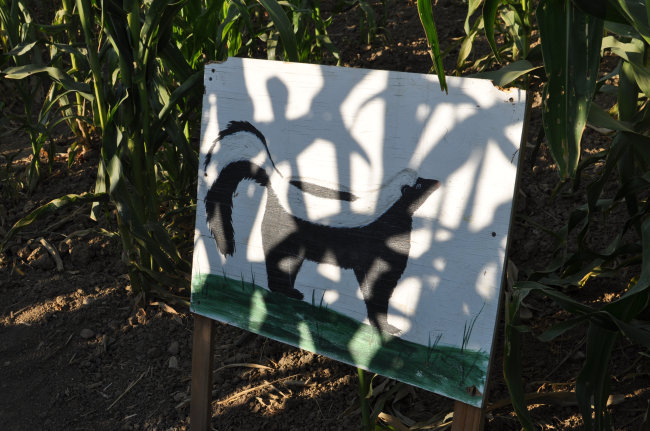 Wait, I thought I had to keep an eye out for snakes. Now I have to watch out for skunks as well? Crap.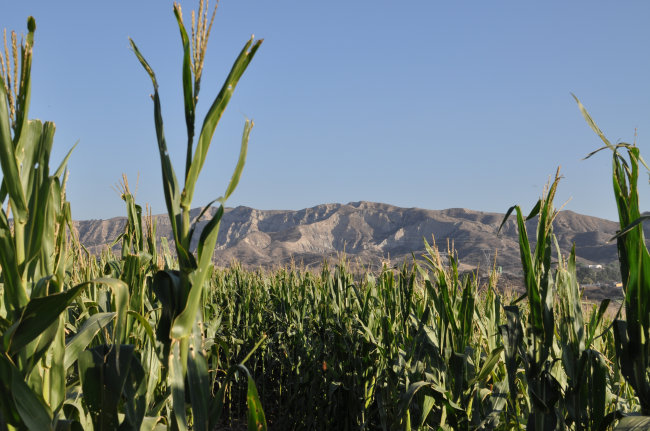 Corn.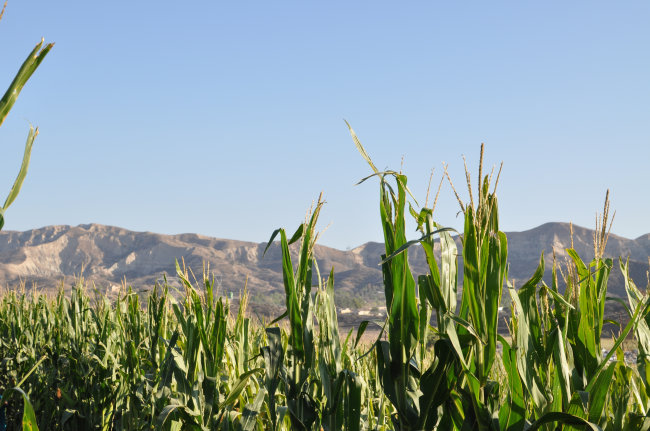 More corn.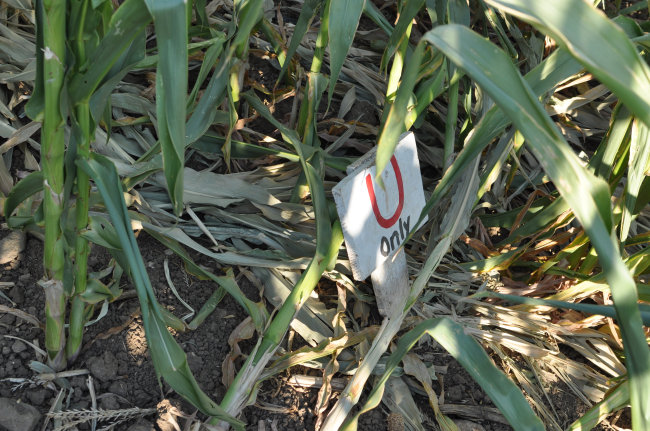 I think this was telling us we could only make a U-turn here.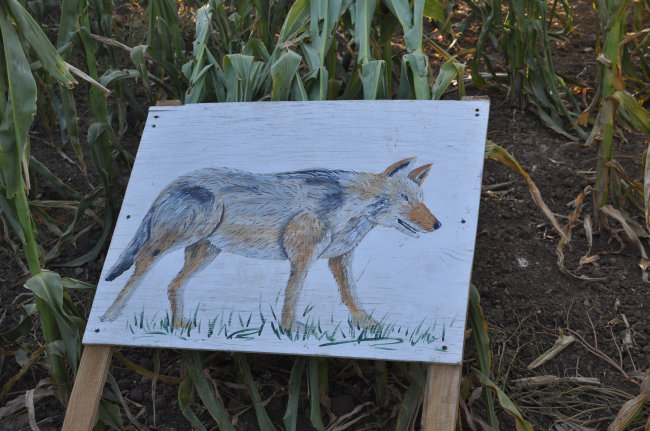 Okay, apparently there are all kinds of animals in this corn field ready to ruin your day.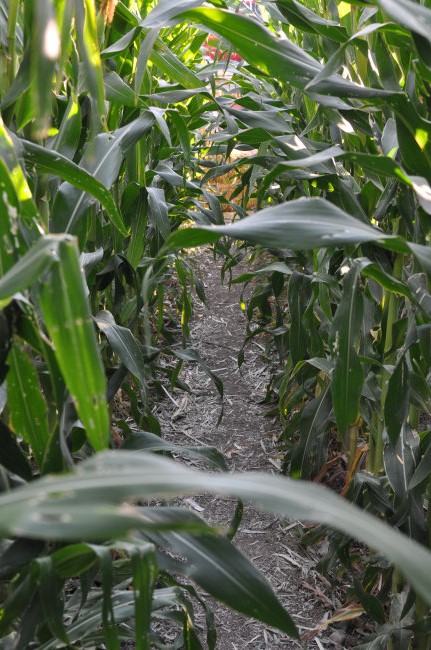 There were some tight, secret little shortcut paths you could take too.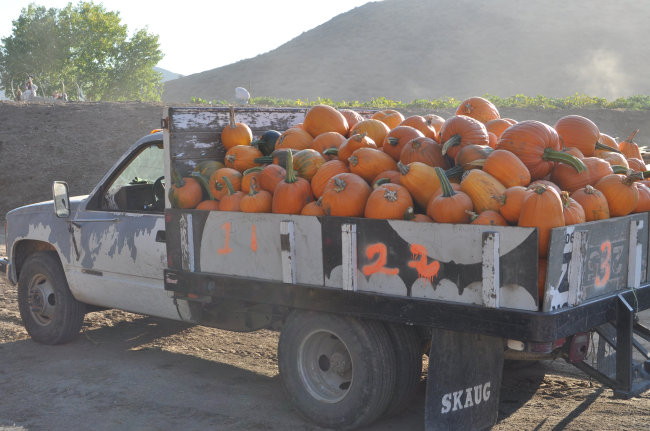 It is my dream to one day drive home with this many pumpkins.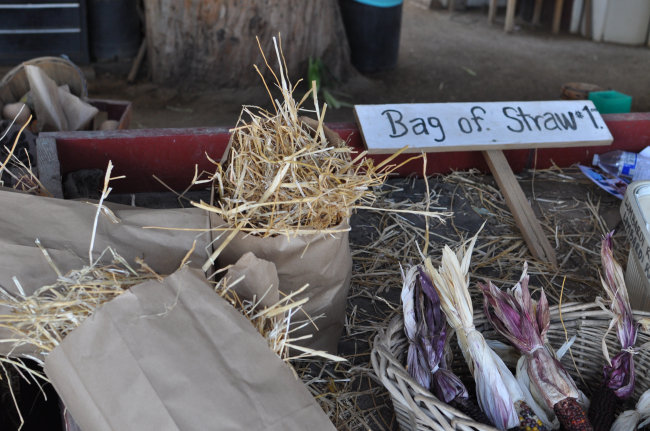 $1.00 for a souvenir bag of straw.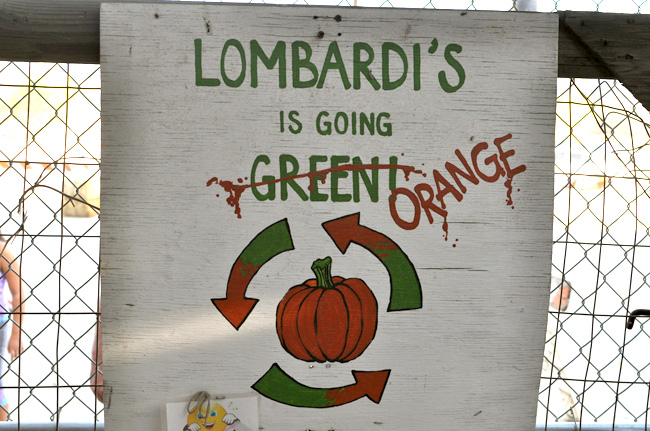 You and me both.
Thanks for the fun Halloween memories and hope to see you and your insane scarecrows again next year, Lombardi Ranch!
Have any questions or comments about this piece?
SHARE YOUR THOUGHTS IN THE READER COMMENTS SECTION BELOW!