by: -RoG-
...CONTINUED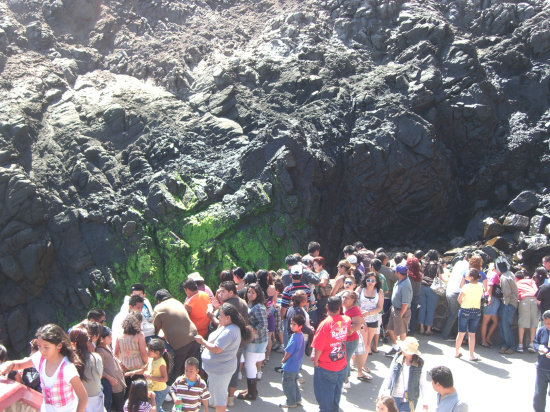 And here it is... La Bufadora! The crowds would wait for the water to spurt out of the blowhole.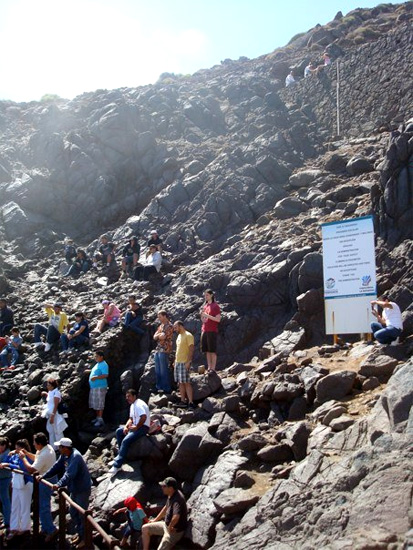 We climbed up on the rocks for a better view of La Bufadora in action.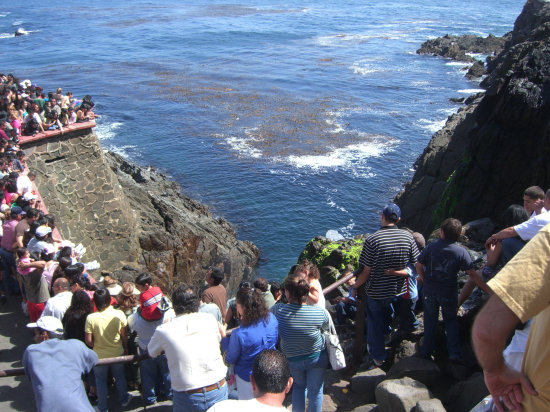 And what a fine view it was.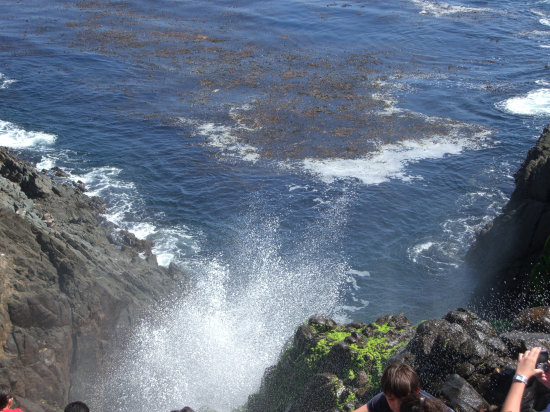 Ka-pow! When the water bursts up, it makes an incredibly thunderous sound.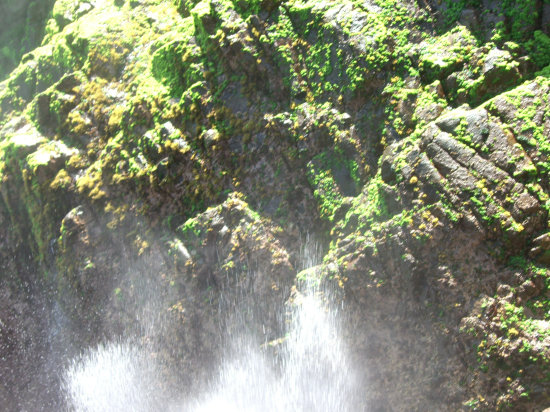 From another angle.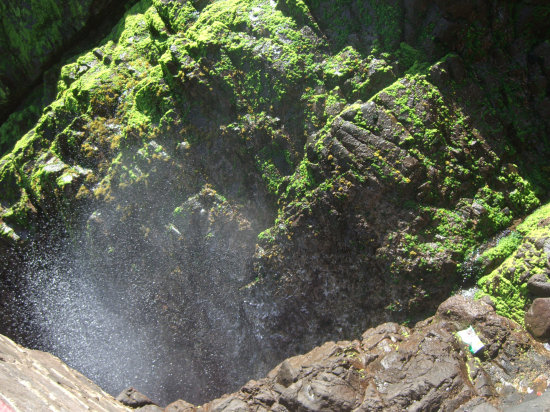 The vegetation growing on the rocks combined with the water constantly blasting up was beautiful.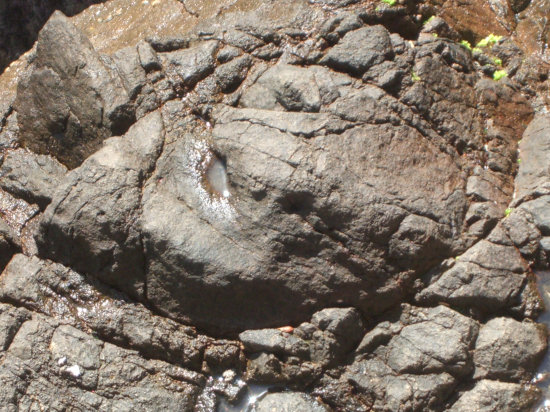 I was trying to get a photo of a little fiddler crab on the rocks, but now I can't even remember where he was.
So yeah, enjoy this exciting photo of rocks.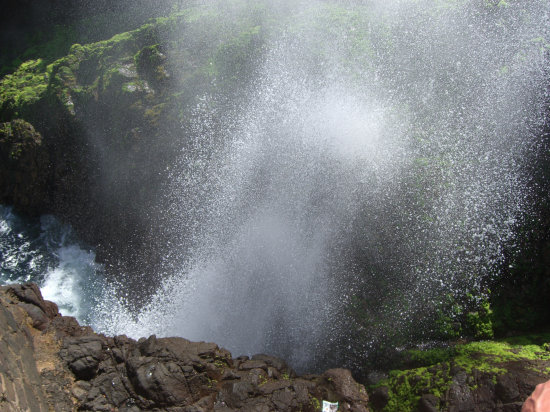 Some bursts go way higher than others.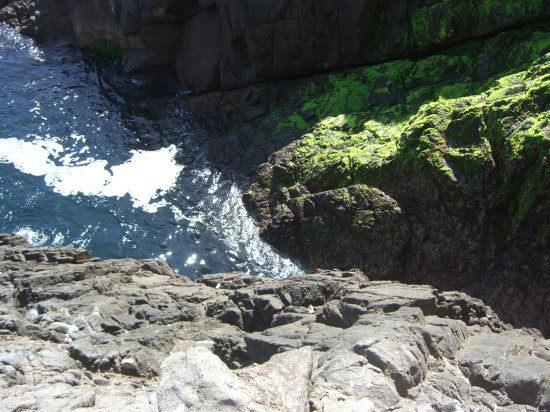 That's where the water goes down into an underwater cave and then explodes upwards.
Alrighty, well now that you've seen plenty of La Bufadora, let's get back to more of the shops.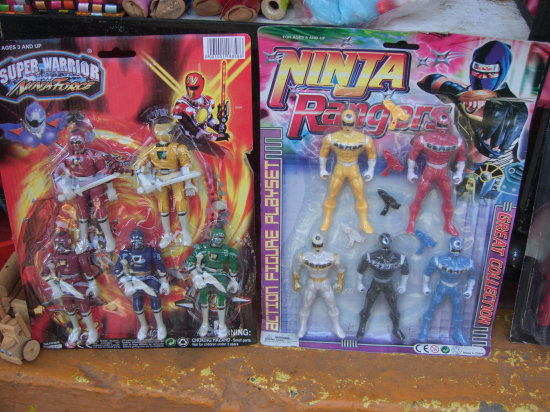 Super Warrior Ninja Force or Ninja Rangers?
I gotta go with the Ninja Rangers.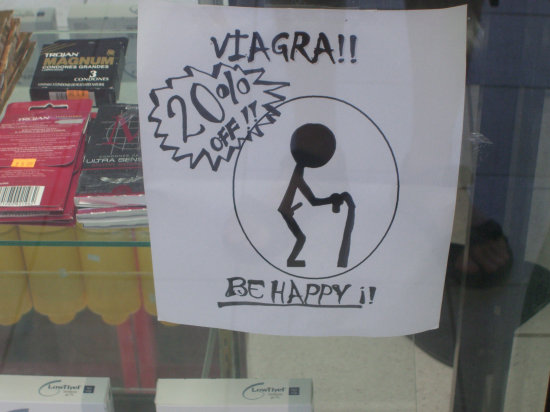 A fantastic hand-drawn sign to promote viagra to the elderly.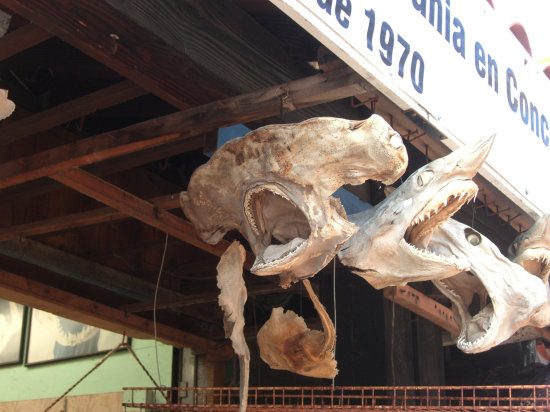 SHAAAAAAAAAAAAAAAARK!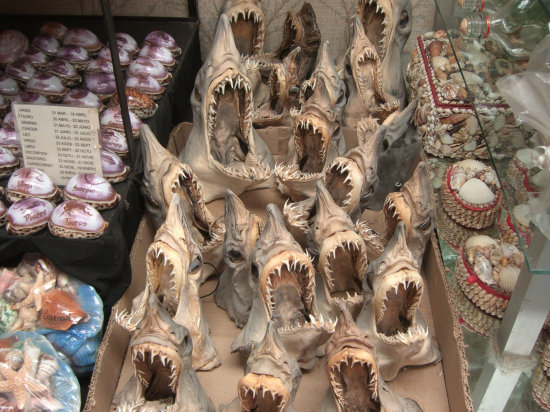 SHAAAAAAAAAAARKS!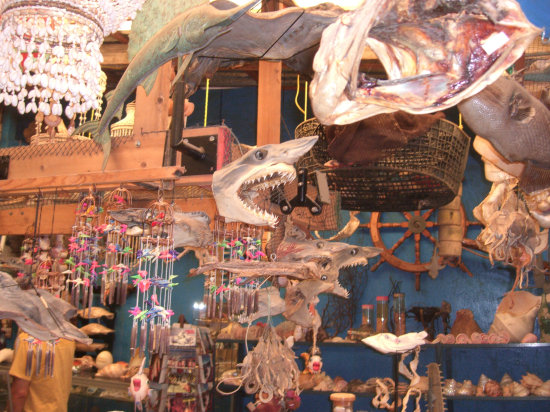 As you can see, this merchant had a ton of shark heads.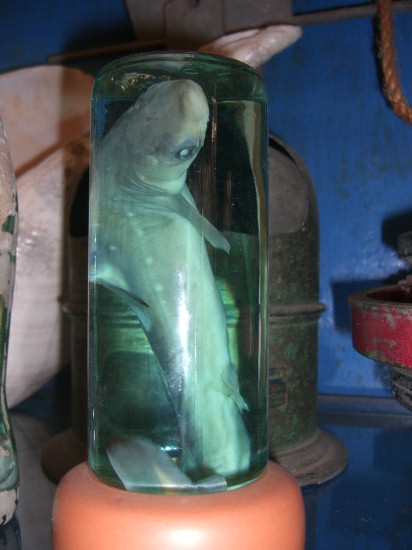 And baby sharks squashed into display bottles filled with blue liquid.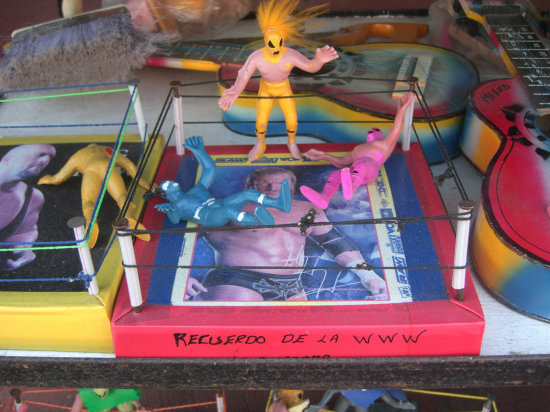 There were a ton of these homemade wrestling wrings and figures.
What I love is how they printed out random WWF (I refuse to call it WWE) superstar photos for the center of the rings.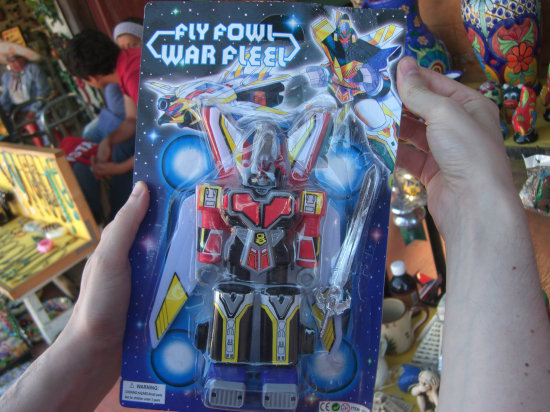 Voltron, you are no longer ruler of the skies. Introducing...
FLY FOWL WAR FLEEL!

This shop sold fireworks and showed off their magnificent grasp of spelling.
ROMIN CANDELS!
FIRE CRAKES!
SMOG BOOM!
SPOM BOOM!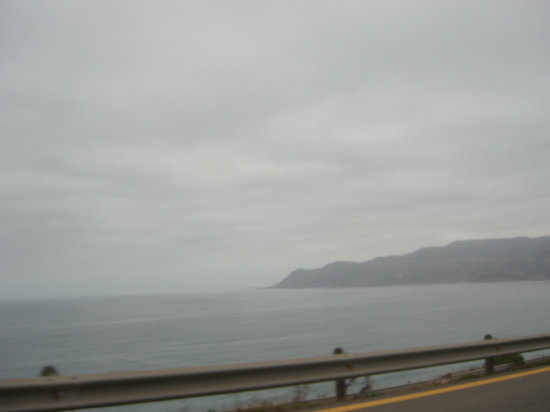 And so it was time to start heading back to the States.

Wait, who's that off in the distance?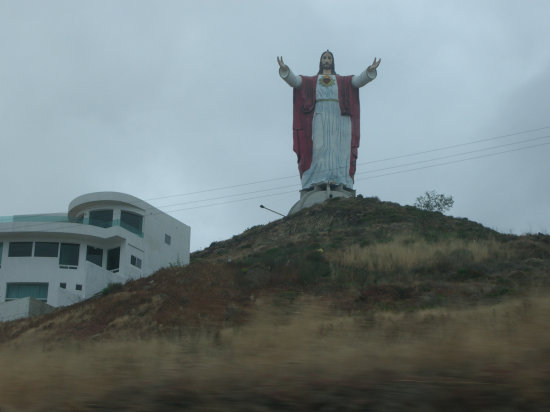 Oh hi, Jebus!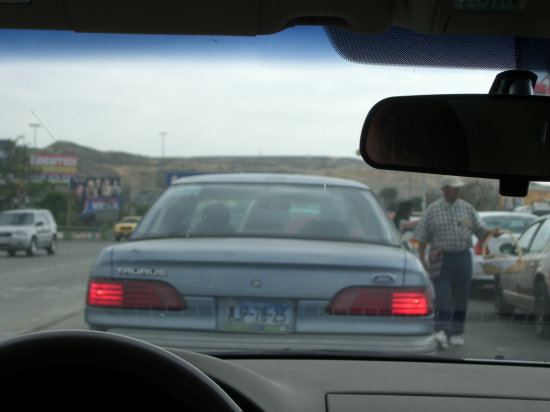 Honestly, the longest part of our trip was waiting in a long line of cars to cross the border.
If you visit, know that it's super quick to get into Mexico, but be prepared to wait a looong time to leave.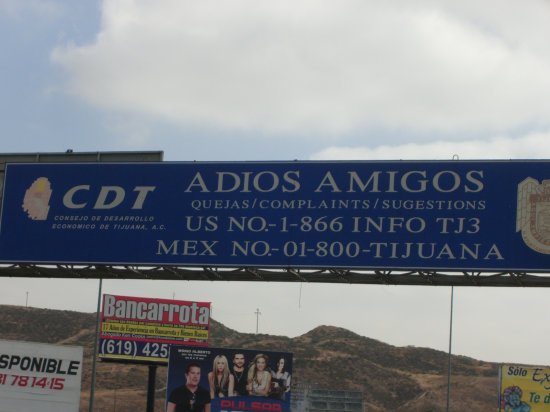 Adios Mexico! Thanks for the memories!
I'm really glad I finally got to travel down to Mexico and experience the country in-person with Re and our friends. Olvera Street is nice 'n all, but it's still not the same as actually being there. Ensenada is a cool little town, but if you're ever going to drive down there, I can't recommend going the extra distance to La Bufadora enough. The scenery and the shops make it well worth the drive. Plus you get to say "blowhole" a lot. Blowhole. Well, that's about all I have to say for this trip, and my stomach is starting to grumble, so it looks like it's time to go fix up some nuggets de pollo!
Have any questions or comments about this piece?
Email -RoG-