by: -RoG-
I recently took a little day trip to Olvera Street here in Los Angeles. In addition to being the oldest area in L.A., it's pretty much the epicenter of all things awesomely Mexican. Whether you're going there for a Dia De Los Muertos or Cinco de Mayo celebration, some tasty victuals, piñatas, pottery, or some hilarious bootleg toys, Olvera Street is guaranteed to entertain. I took plenty o' photos while I was there, so today I'd like to share with you a little bit of what I saw. On with the show...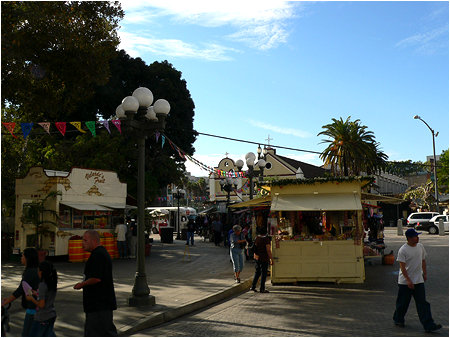 When you first arrive, it just looks like a few carts selling food and novelties.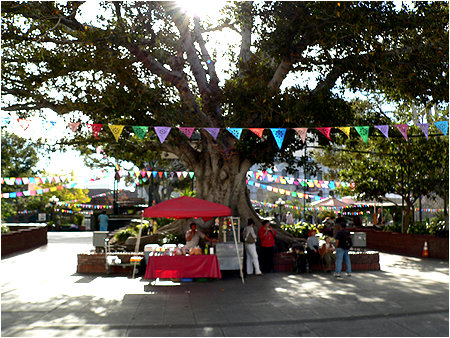 He left before I could snap a photo, but there was a kid who could play a mean accordion right in front of this big tree.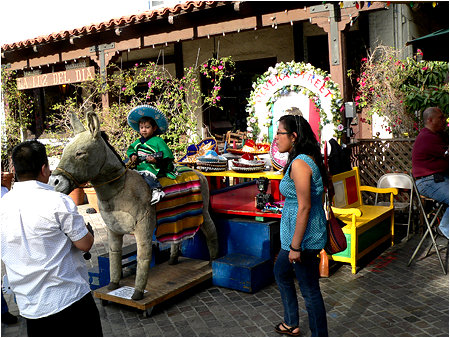 If you want a photo of yourself riding a life-sized stuffed donkey, Olvera Street is definitely the place for you.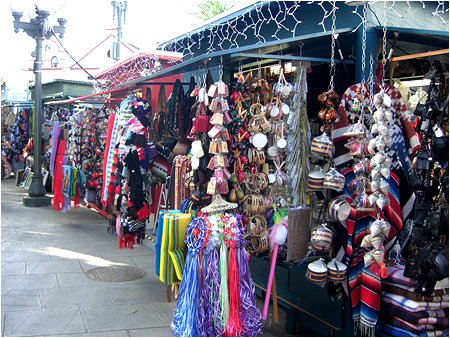 I should've bought a poncho.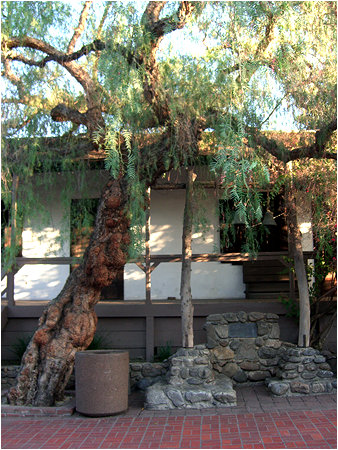 And here be the oldest building in Los Angeles. Considering how old it is, it's in pretty damned good shape if you ask me.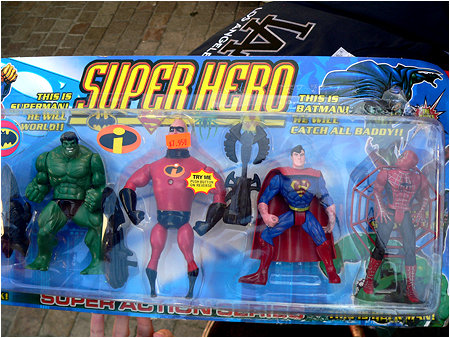 The first of many bootleg toy packs. I'm pretty sure The Incredibles never teamed up with the Incredible Hulk.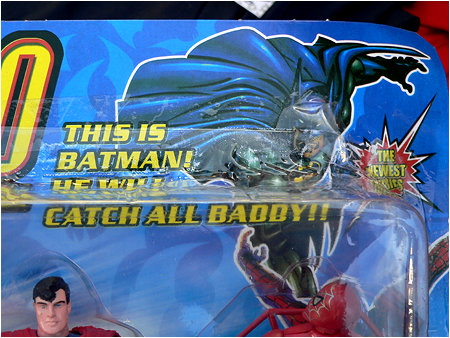 It's true! THIS IS BATMAN! HE WILL CATCH ALL BADDY!!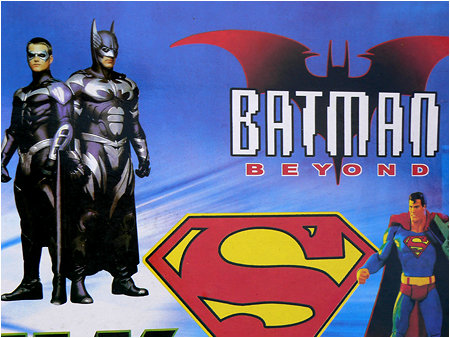 Another great thing about the bootleg toy packages is they'll use random artwork from movies and other unrelated toys.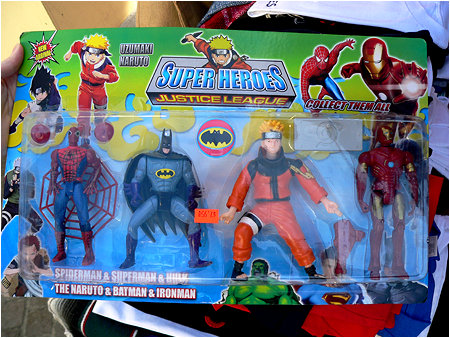 Notice the package describes this set as: "Spiderman & Superman & Hulk & The Naruto & Batman & Ironman."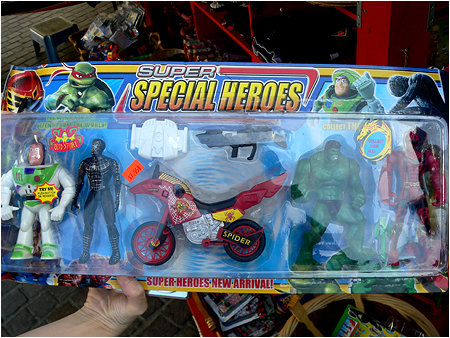 It's good to know that Buzz Lightyear will lend a hand when the Incredible Hulk can't handle things.
Gotta love the random photo of Teenage Mutant Ninja Turtle, Raphael, on the package too.
Super Special Heroes indeed!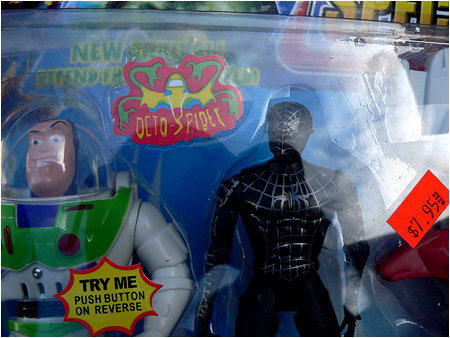 Octo-Spidey??? I'm no huge comic fan, but I'm pretty sure that's not his name.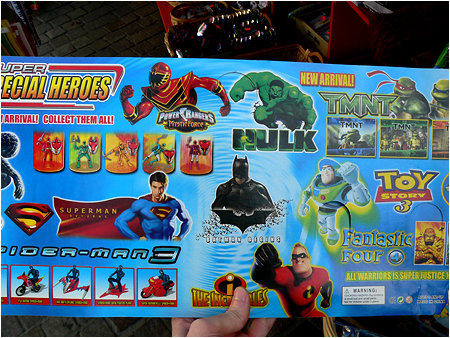 "ALL WARRIORS IS SUPER JUSTICE!"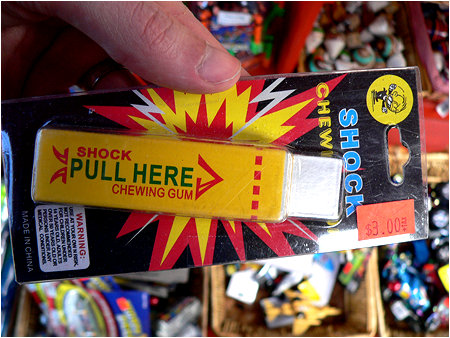 If you fall for this blatantly obvious gag, you don't deserve to be shocked... you served to be electrocuted.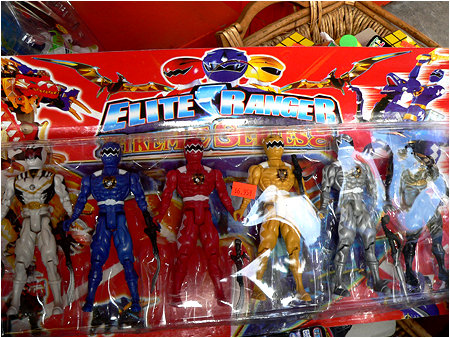 Hooray for generic Power Rangers!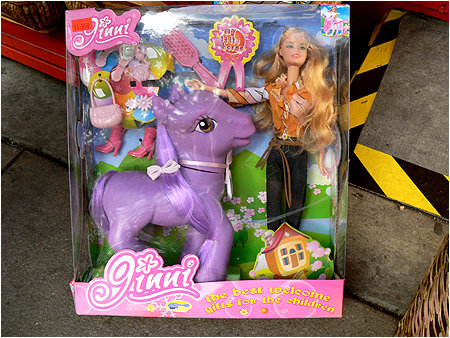 Ginni the self-proclaimed "best welcome gift for the children". It's a fact, so don't even try arguing it.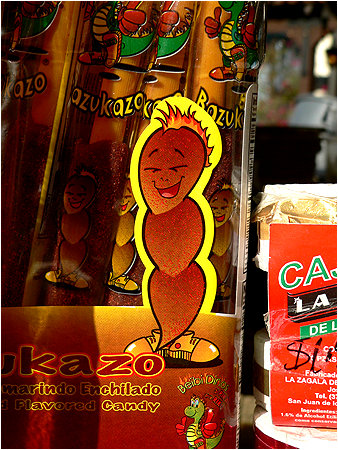 Poo with a flaming mohawk never looked so adorable.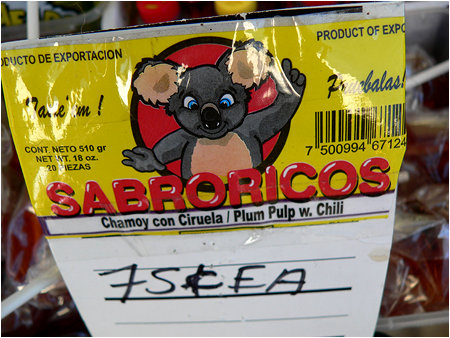 I'm pretty sure that koala bear wants to murder somebody... or already has.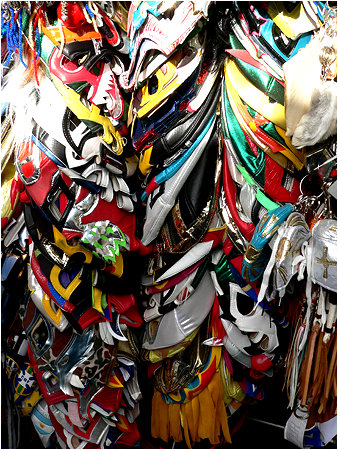 As you can see, I was in luchador heaven.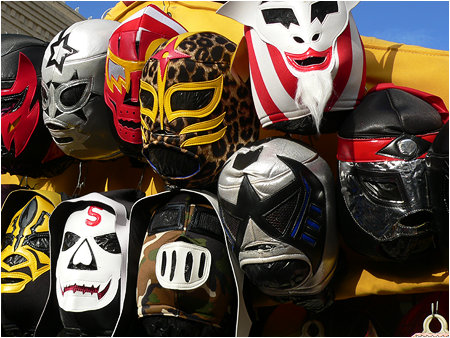 So many Mexican wrestling masks...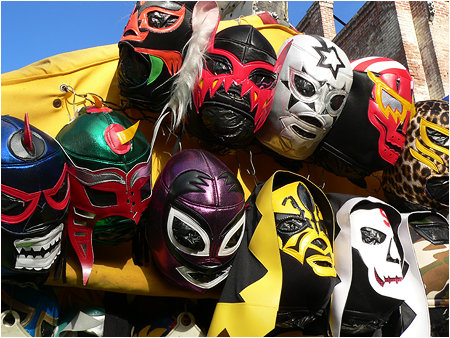 ...oh so many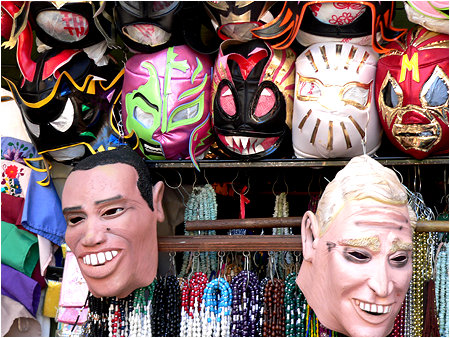 ...er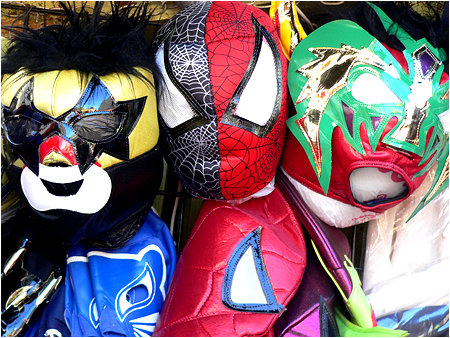 ...ok that's more like it. Spidey was a damned good wrestler in case you didn't know. Just ask BONESAW!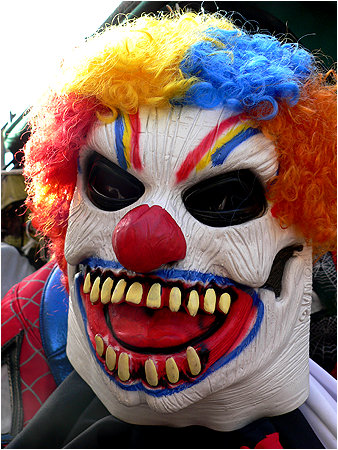 NOT a lucha mask!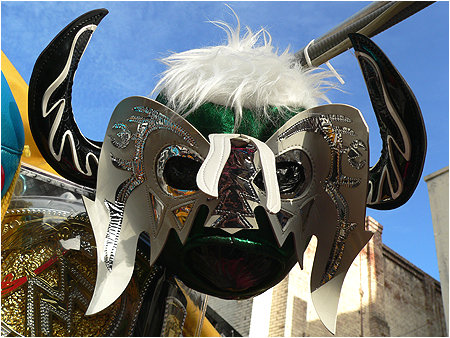 This is the mask I decided to take home. It's so pretty... oh so pretty.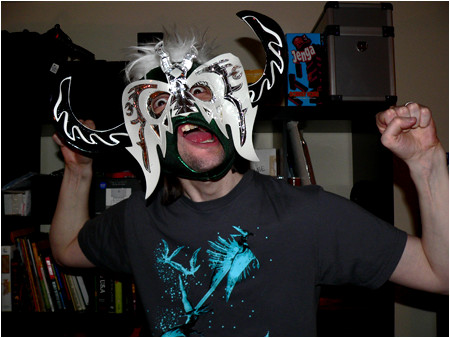 Well, it is pretty until I put it on. Then it's just scary. Even better.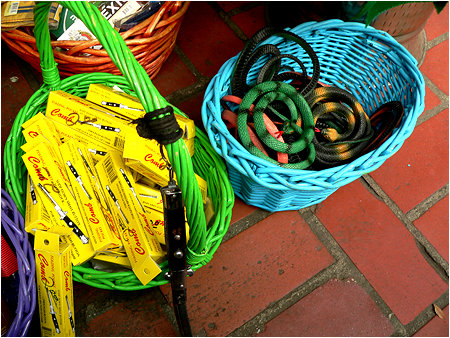 Baskets filled with switchblade knife combs and rubber snakes. Sometimes the world really is an awesome place.
There's still more to see from Olvera Street!
Click here to continue onward to page 2!