by: -RoG-
...CONTINUED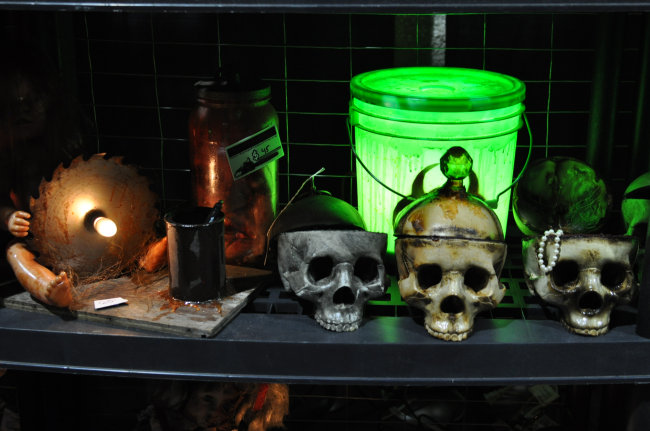 This all looks perfectly safe.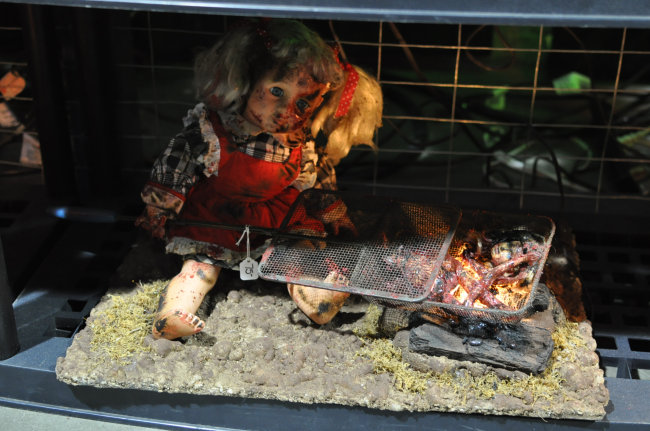 Barbeque Barbie?

Freddy's arm bursting up through Jason's hockey mask.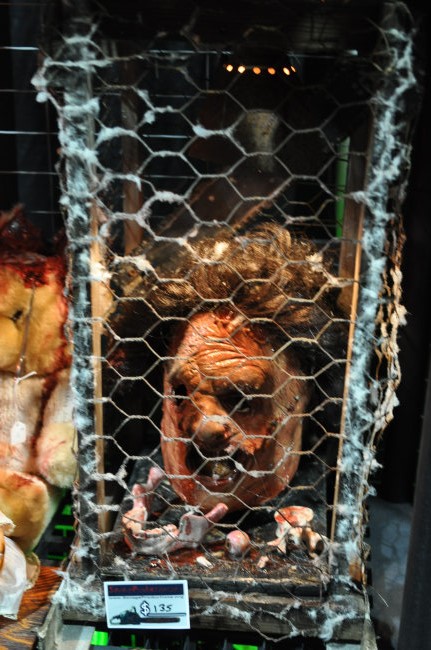 What a lovely Leatherface trophy.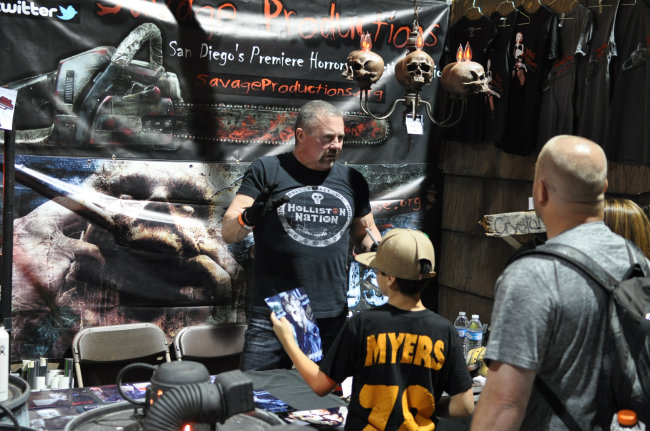 Kane Hodder sharing old Friday the 13th stories with his young fans.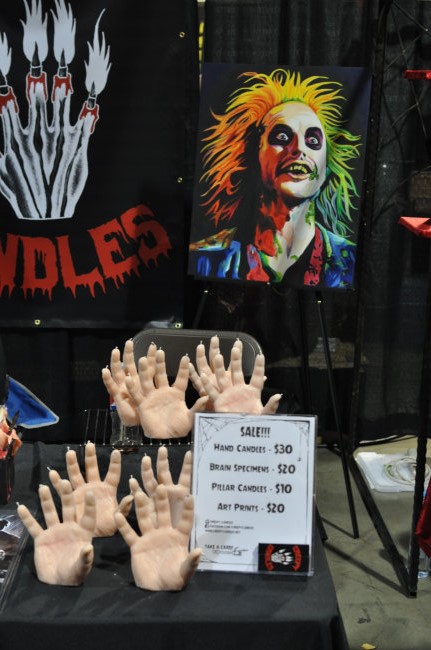 Beetlejuice and hand candles from Creepy Candles.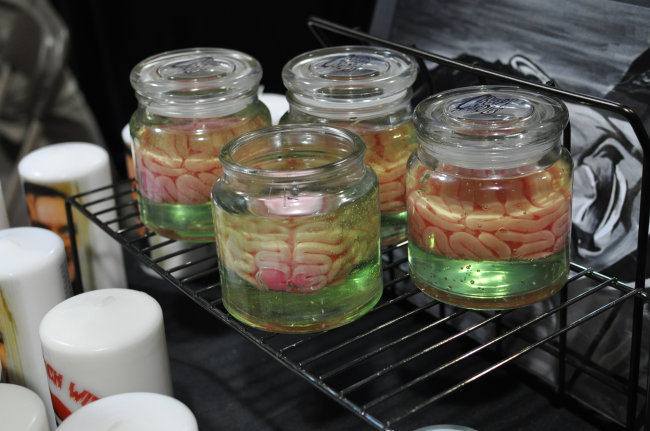 I also really liked their floating brain candles.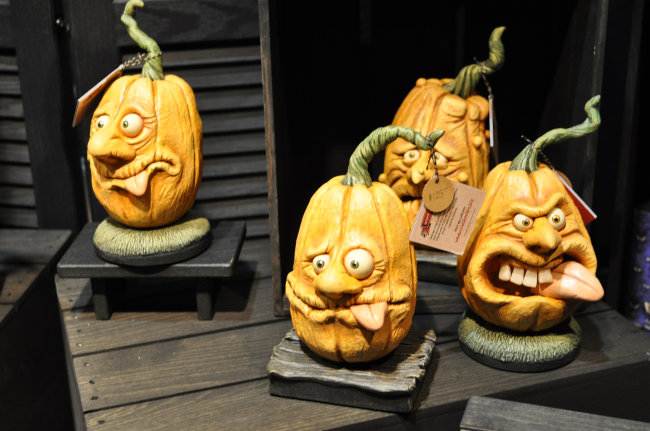 One-of-a-kind hand-sculpted Halloween creations by David H. Everett. I WANT THEM ALL!!!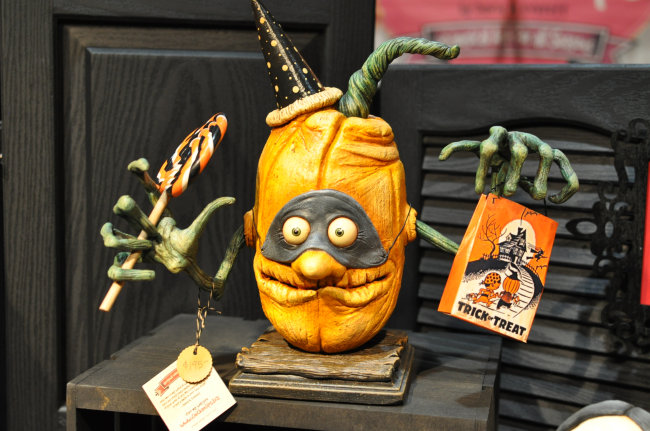 I'll take this one.

...and this one.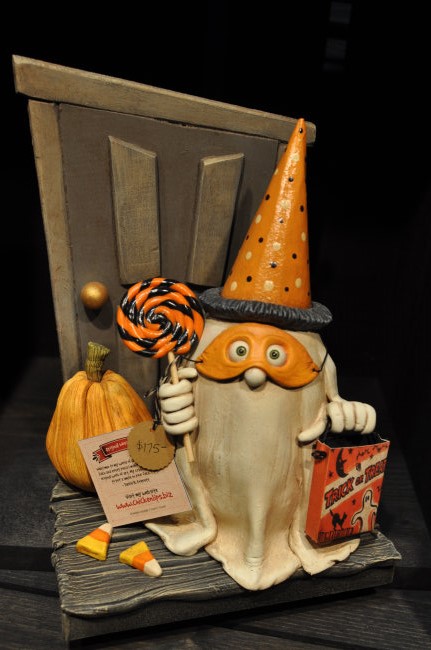 ...and this one.

...and this one.

...and this one.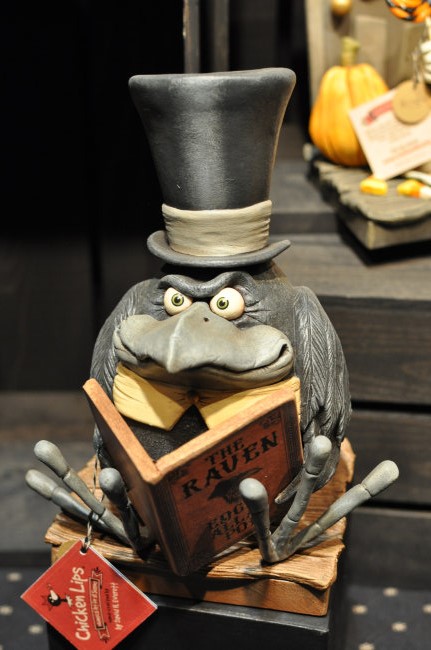 ...and this one.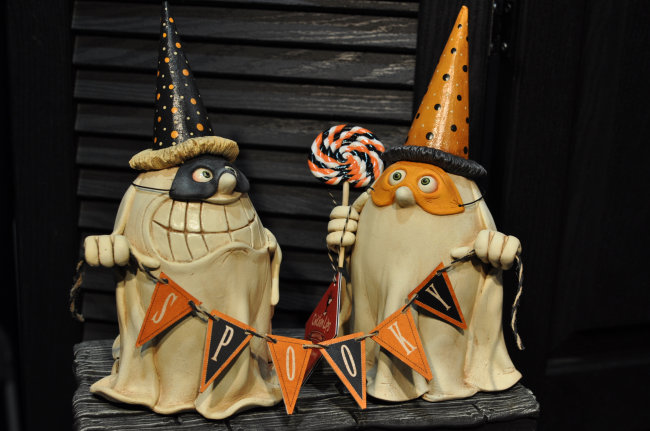 AAAAAGHHHH!!! I LOVE THEM SO MUCH! THESE ARE ALL KILLING ME!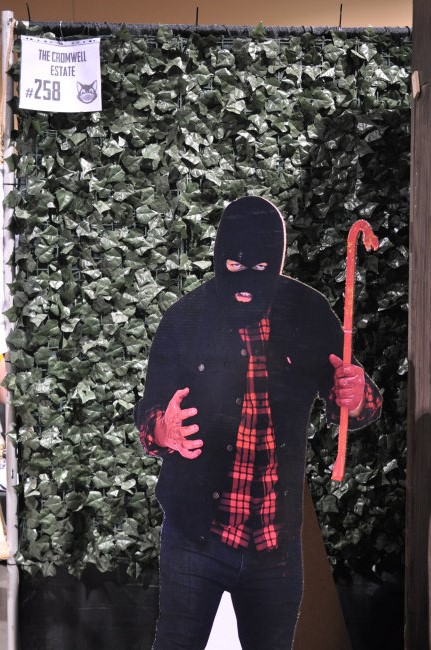 This cardboard cutout was just sitting in an otherwise empty booth. Good times.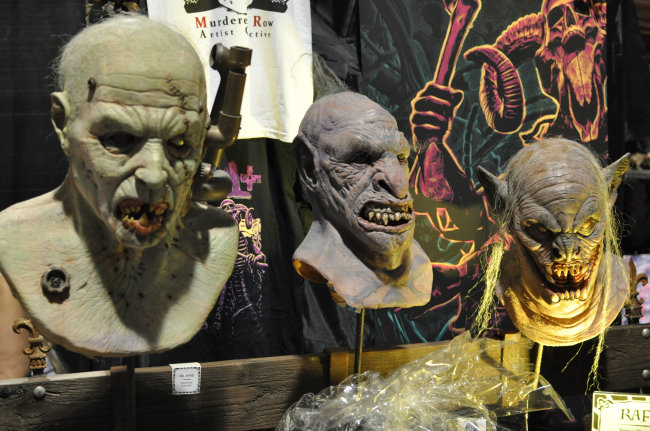 Monster masks.

How distinguished!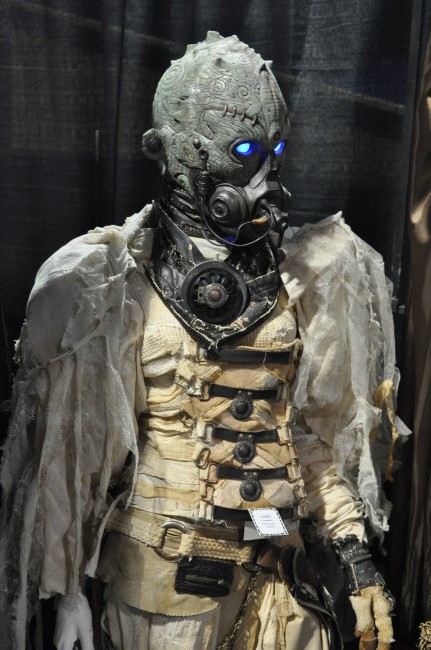 Another unique mask & costume by ImagineRick.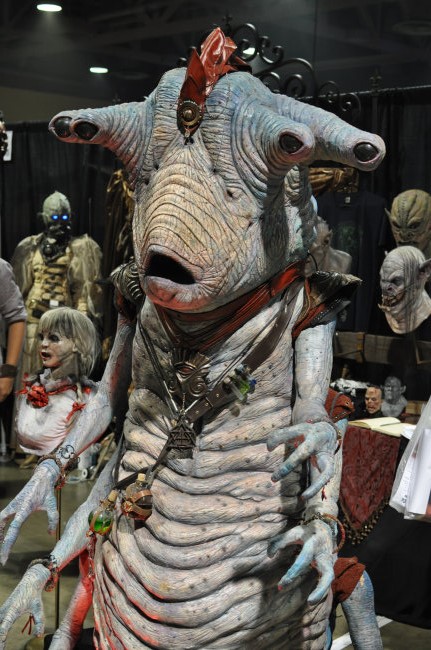 Pretty sure this one belongs in the Goblin City from Hellboy.

More horror novels.

Always great to see our pals from Southland Ghostbusters.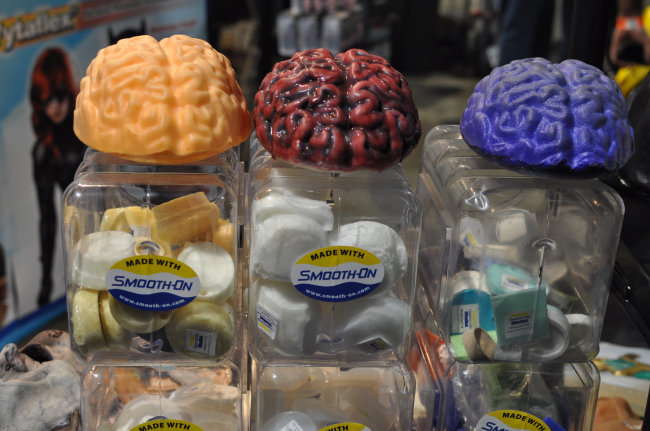 I wonder if my brain was made with Smooth-On too.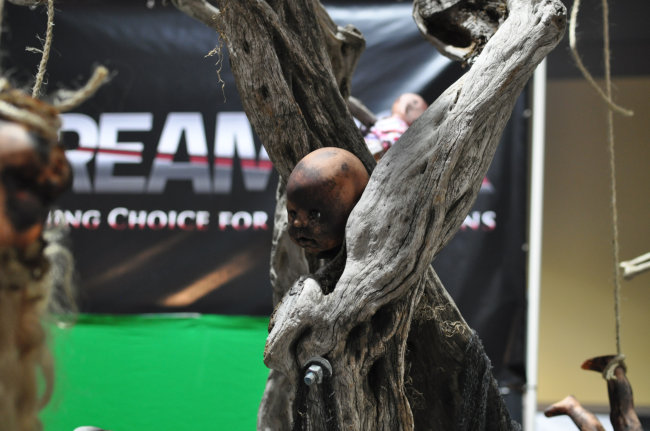 Is this how elves are born?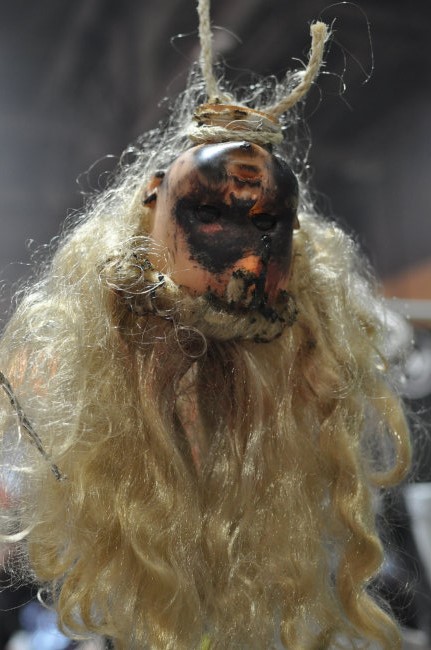 Somebody really hates dolls.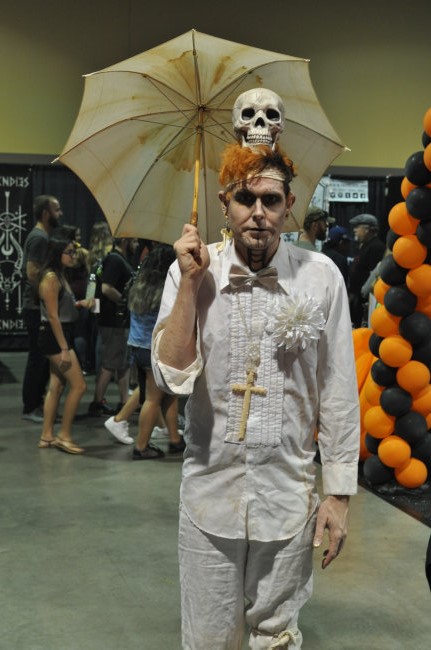 He's ready for whatever weather nature throws at him.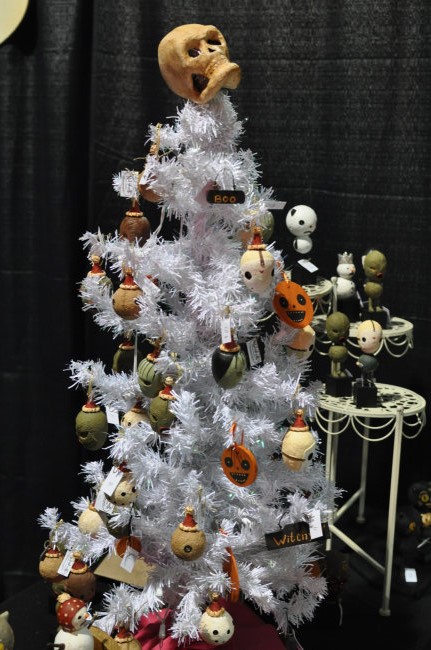 Abbybelle knows how to celebrate the holiday season in style.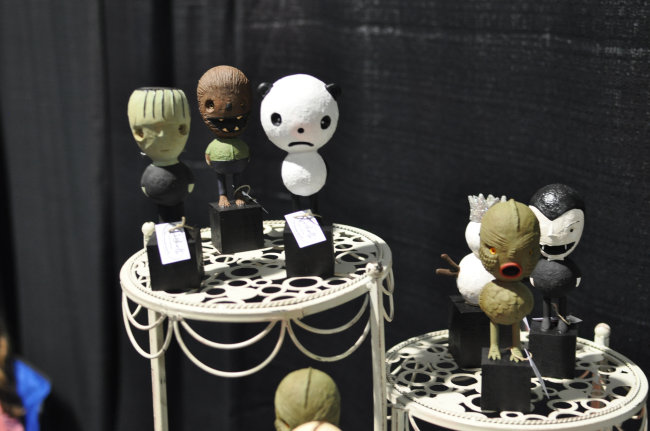 Adorable as ever.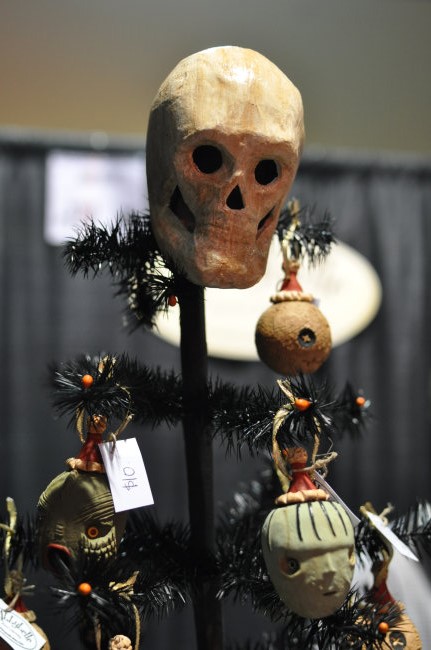 That skull would definitely make a good tree topper.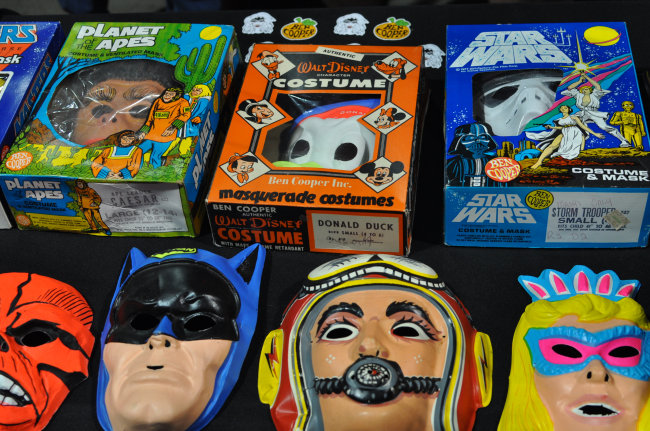 Gotta love all the classic Ben Cooper masks.

More of Ben Cooper's handiwork.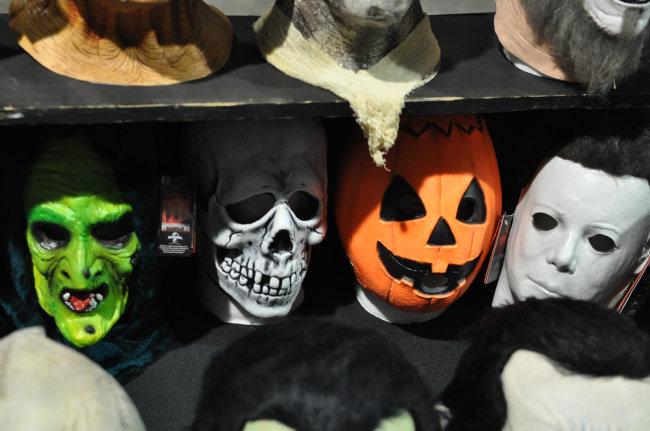 I'll still never tire of seeing the three Silver Shamrock masks Halloween III: Season of the Witch.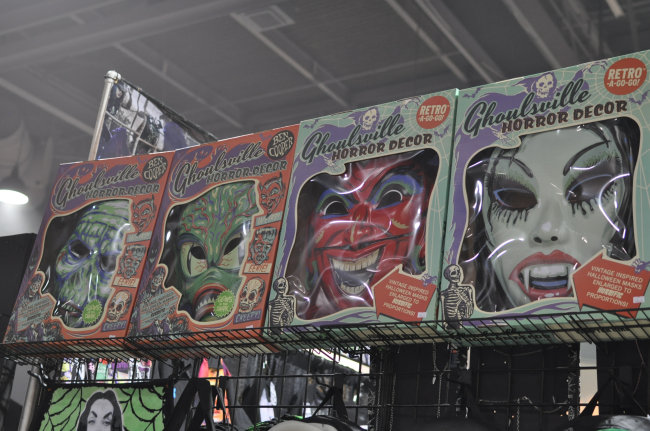 More goodies from Ghoulsville!

Iron Maiden! Run to the hills!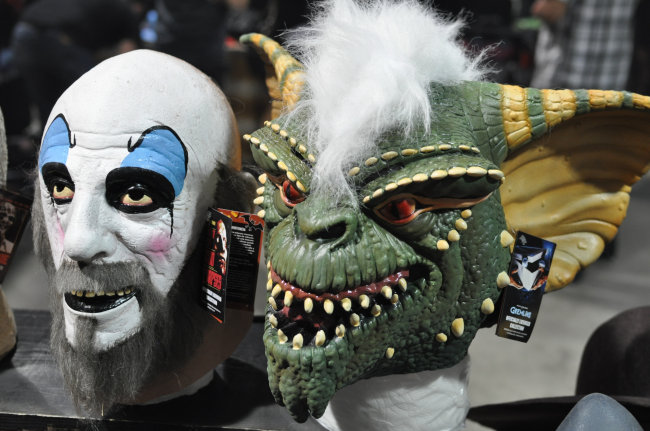 Captain Spaulding and Stripe make for quite a deadly duo.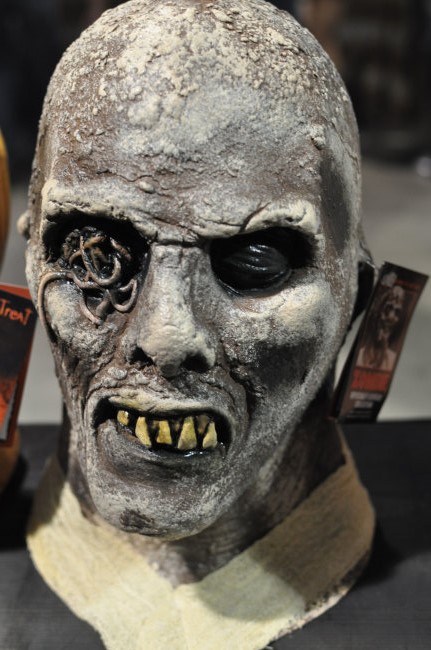 Nice recreation of the Zombie from Fulci's flick.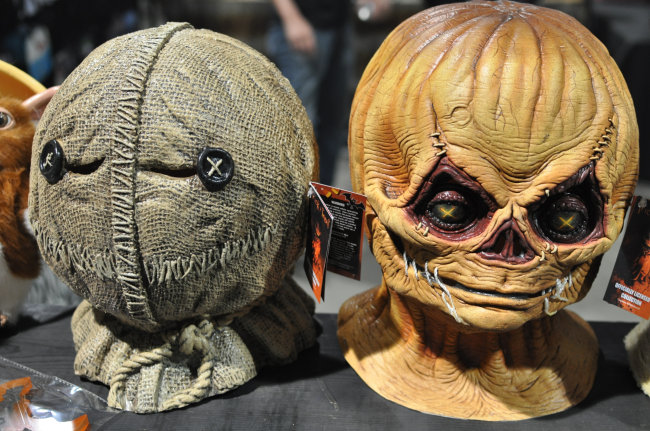 Sam I am.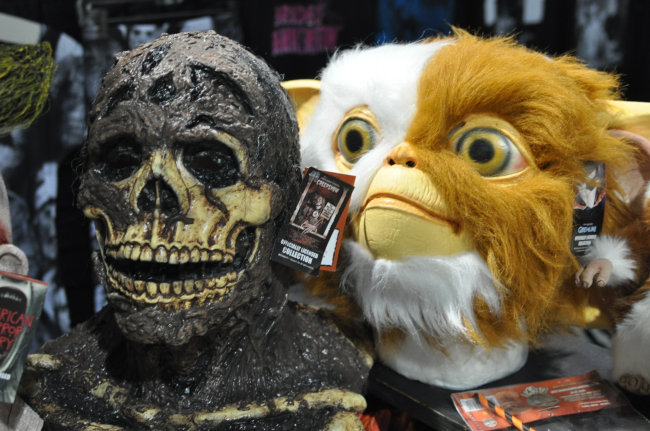 Gizmo looks worried about the Creepshow father zombie. Just give him his cake, Gizmo!
There are more photos from
Midsummer Scream 2017 to see!
Click here to continue onward to page 3!