by: -RoG-
(9/1/11)
Back in April, I drove up to Burbank once again for the spooktacular Monsterpalooza convention for a look at some of the finest work by makeup and sfx artists along with plenty o' vintage monster toys, masks and novelties. It was my second time checking out the event and it did not disappoint at all. As always, for those of you who were unable to attend, I've put together a huge photo gallery (14 pages worth!) so you can see some of the best of what went down at the show. Now that Halloween is right around the corner, I figure it's the perfect time for a look back at all the spooky goodness that took place at Monsterpalooza 2011.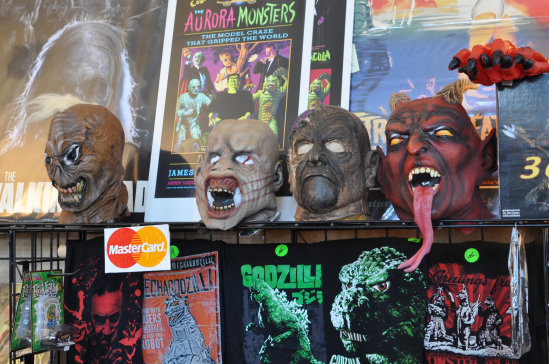 Monsters always accept Mastercard as a form of payment... and blood.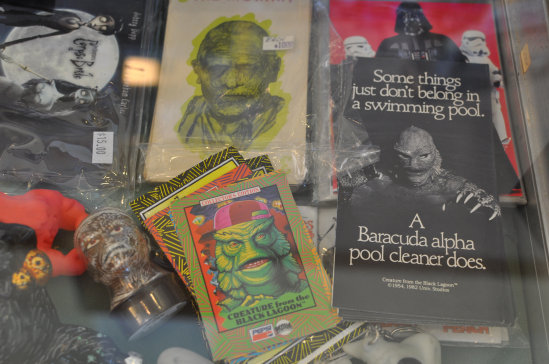 I was glad to see somebody remembers the ultra-corny Universal Party Monsters trading card set from 1992.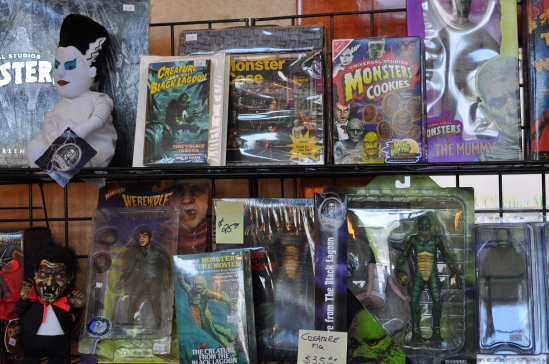 I spy a Remco Mini Monster Play Case. Easily one of the all-time great classic monster toy sets.

Lagoony looks disapprovingly over Jack Skellington.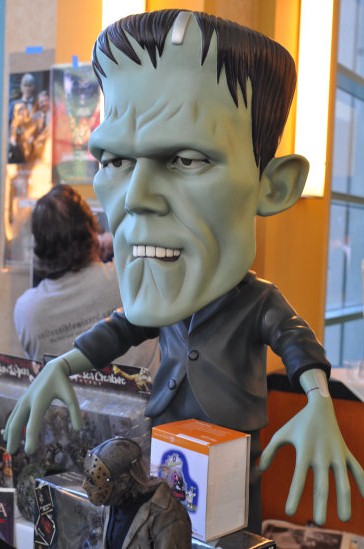 Frankenstein's Monster really got a big head over all his fame.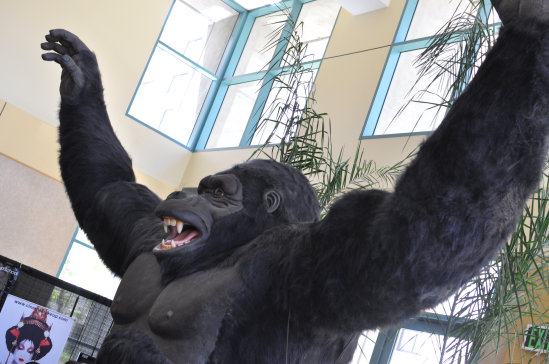 KONG... WANT... HUG!!!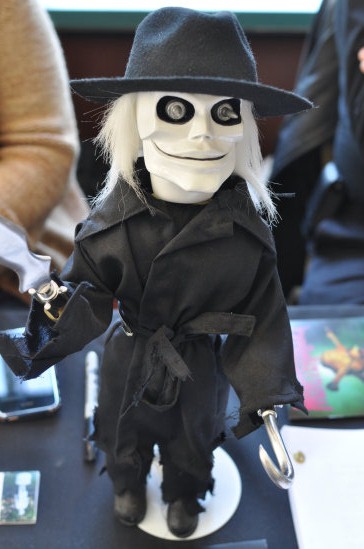 Blade will forever remain the creepiest of the Puppet Master characters.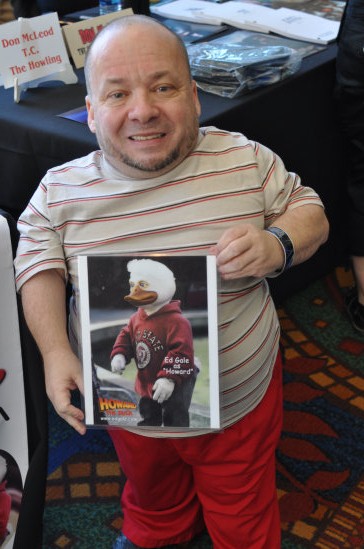 Holy crap, it's Ed Gale! Howard the Duck himself!
He's also well known for playing "Station" in Bill & Ted's Bogus Journey and "Chucky" in Child's Play among other things.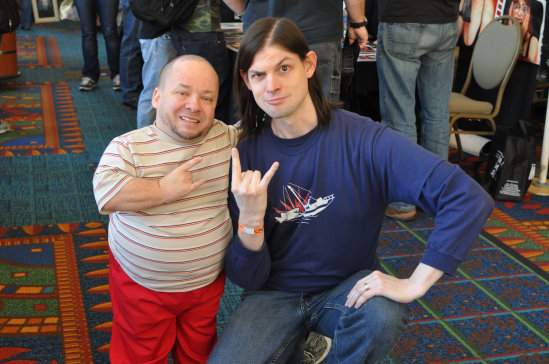 He's also one of the friendliest guys you'll ever meet, so be sure to stop by his web site.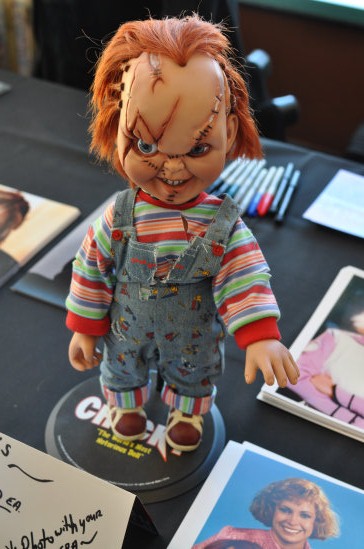 Chucky...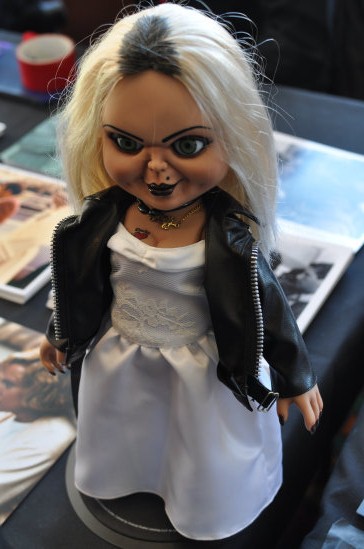 ...and his lovely bride.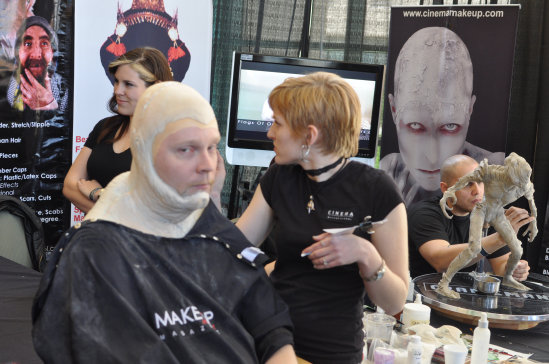 One of the many live make-up sfx demonstrations taking place at Monsterpalooza.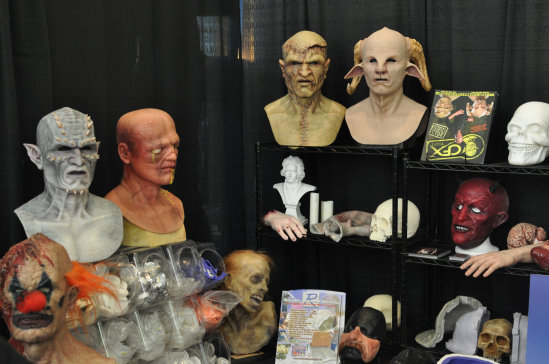 Custom monster masks... you'll be seeing a lot of these today.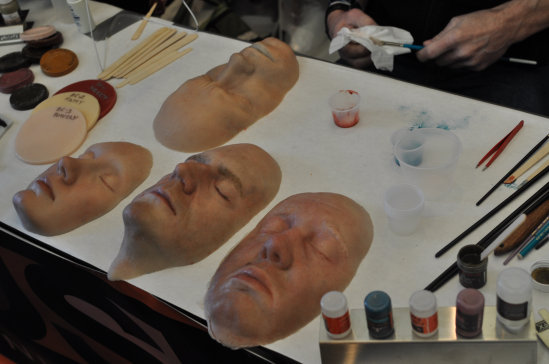 Incredibly realistic... most likely being prepared for a Face-Off sequel.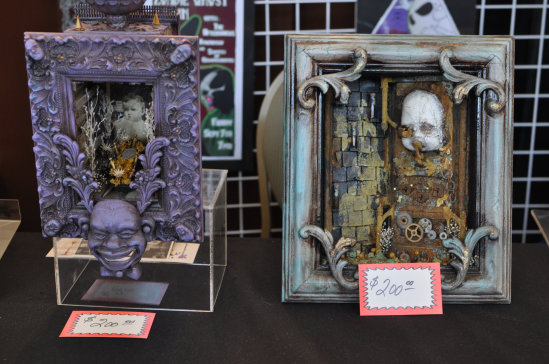 Art. Don't question it, just nod your head in agreement that it looks awesome.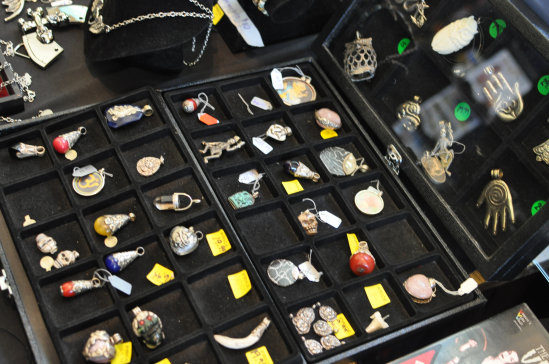 Who says you can't accessorize during the Halloween season?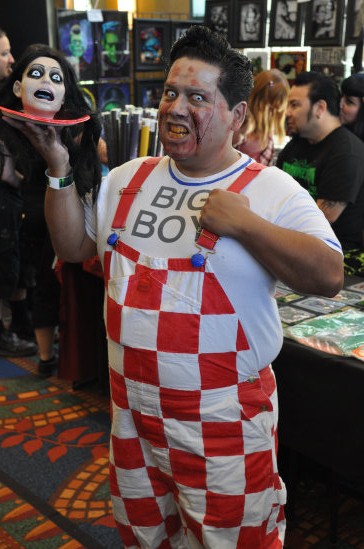 What about Bob?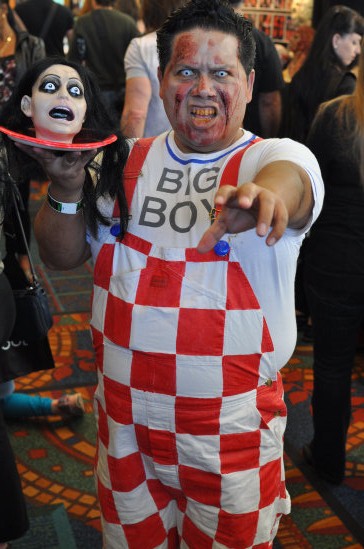 Ok, time to back off, Bob.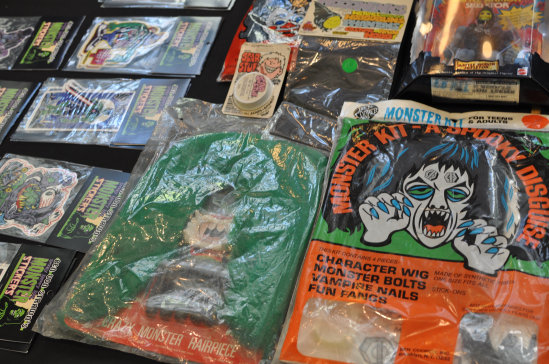 Some vintage monster kits including vampire nails, fangs, neck bolts, wigs and more.
Also, an old package of the infamous Scar Stuff.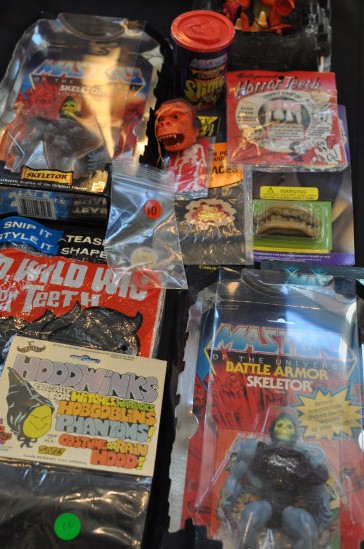 Well, I don't see any reason why Skeletor can't be at Monsterpalooza... I think he qualifies as a monster.
Good to see they have a jug of slime from the Slime Pit too.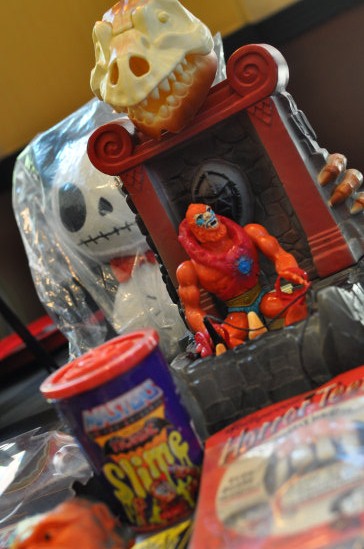 Watch out Beast Man! Watch out for the sliiiiiiiiiime!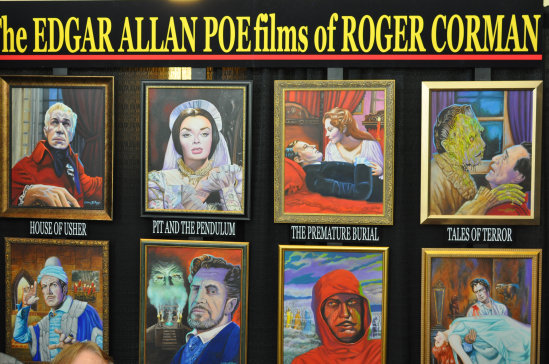 Roger Corman... is there anything he wasn't involved with?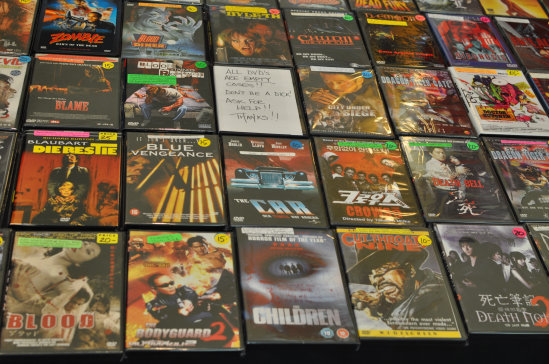 Out of print, import, limited edition, and bootleg DVDs can always be found on hand.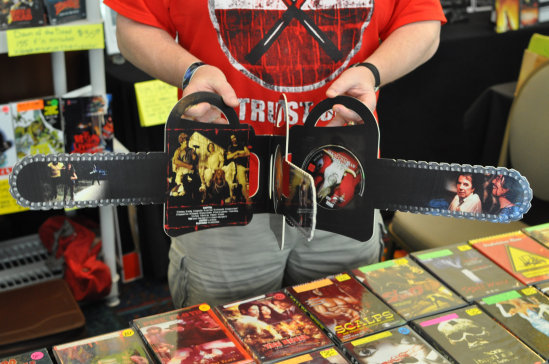 Check out this awesome import Texas Chainsaw Massacre DVD set we never got in the United States.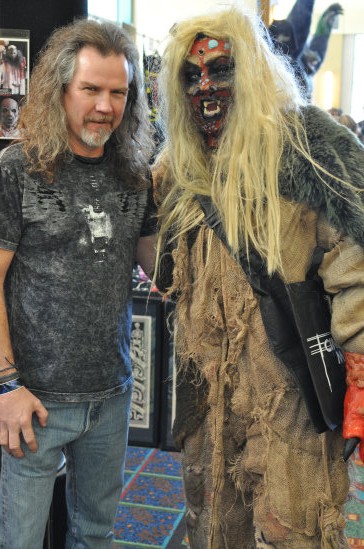 It's always nice to see family members reunited at events like Monsterpalooza.
There's much more Monsterpalooza madness to see!
Click here to continue onward to page 2!