by: -RoG-
...CONTINUED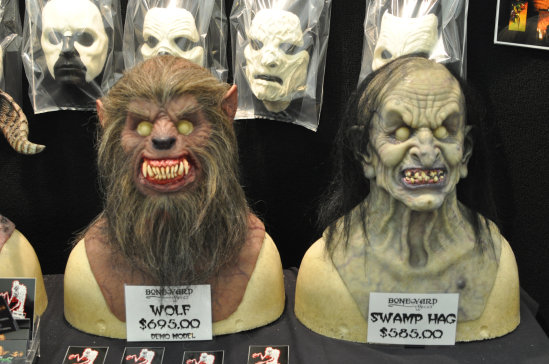 I think they make a lovely couple...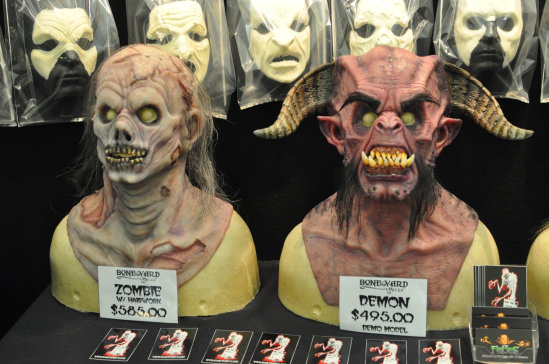 ...as do these two.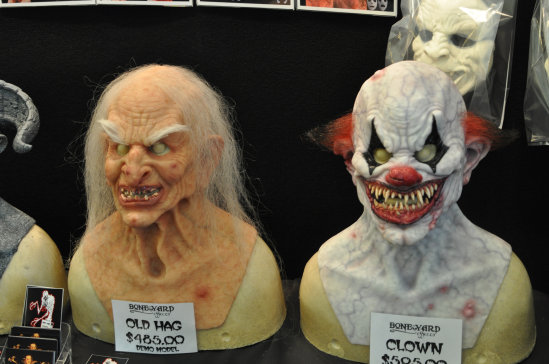 But not these two... that's just sick.

aWhy wear rose-tinted glasses when you can cram roses into your ocular cavities instead?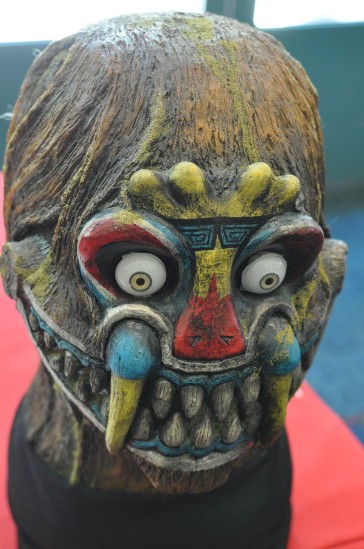 Saber-toothed tiki zombie.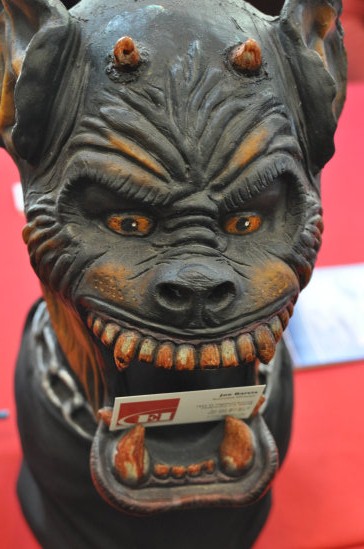 Grab a business card at your own risk.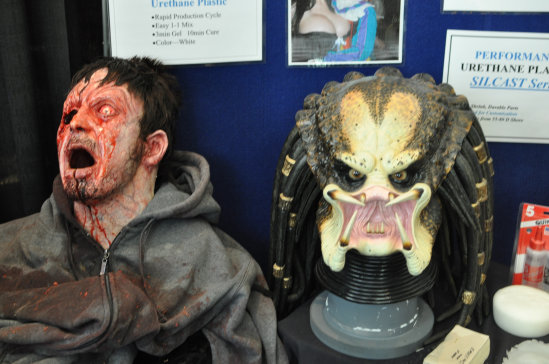 Sorry pal... that's what you get when you mess with the Predator.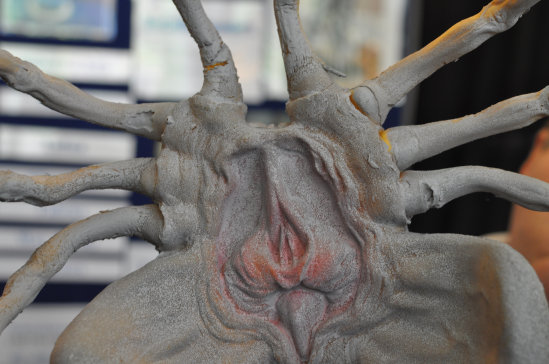 This is the last thing a person sees before being impregnated with aliens.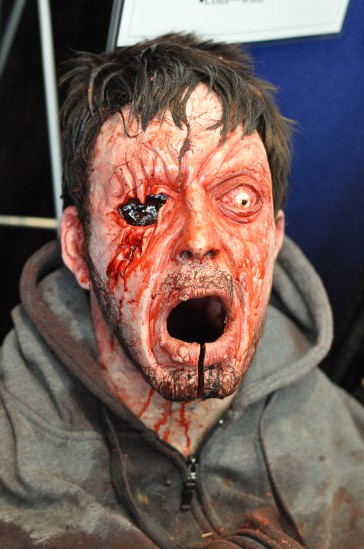 Awww... turn that frown upside-down.

AHHHHHNOLD.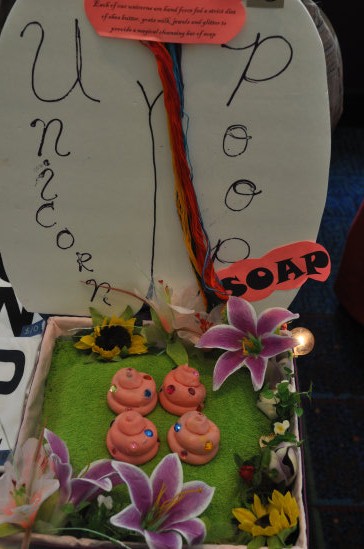 Unicorn Poop Soap.
One really doesn't need to say anything more than that.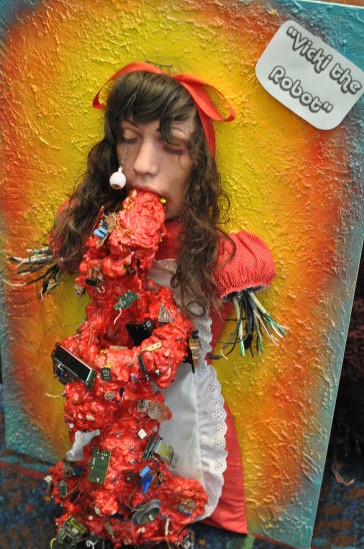 Vicki the Robot appears to be malfunctioning.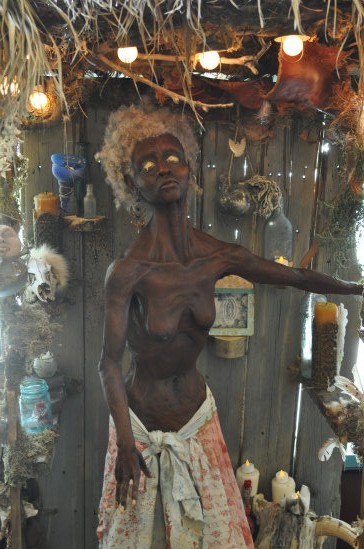 What, you mean you didn't know they had a topless voodoo bar at Monsterpalooza?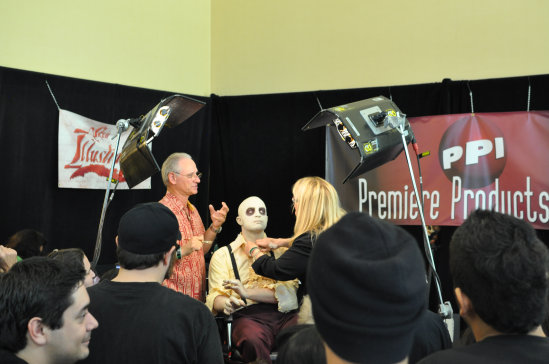 Say, that guy they're applying make-up to is starting to look familiar.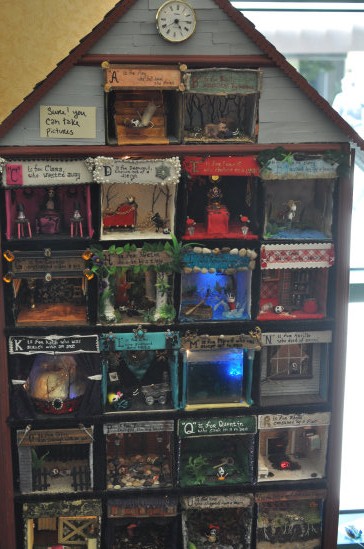 I really dig this house filled with dioramas starting with each letter of the alphabet... and everybody dying horribly in them.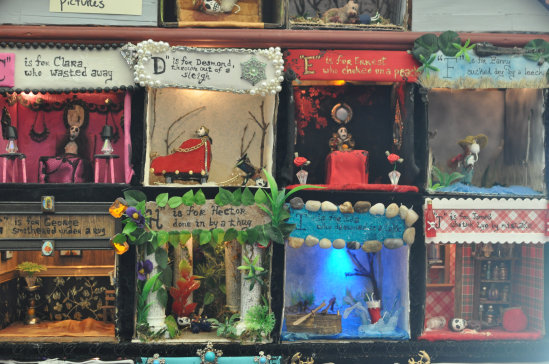 This is how everybody should learn their ABCs.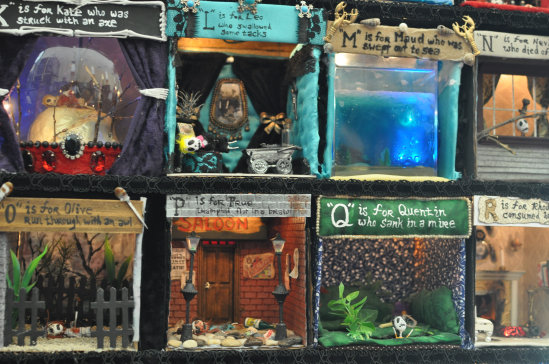 So much death...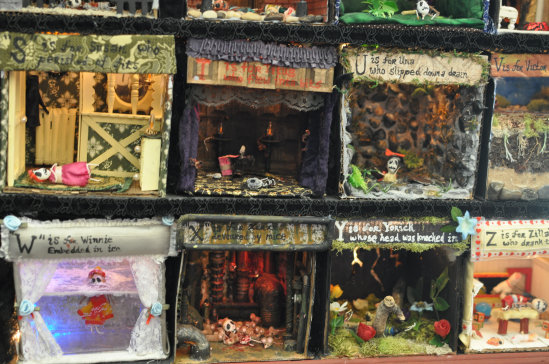 ...yet it looks oh so pretty.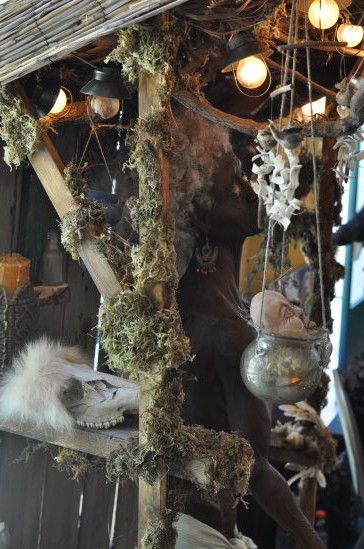 More voodoo nik naks.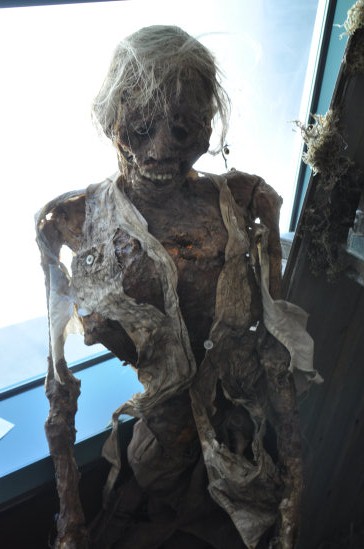 So many Hollywood starlets these days really need to eat a sammich.
There's much more Monsterpalooza madness to see!
Click here to continue onward to page 3!