by: -RoG-
...CONTINUED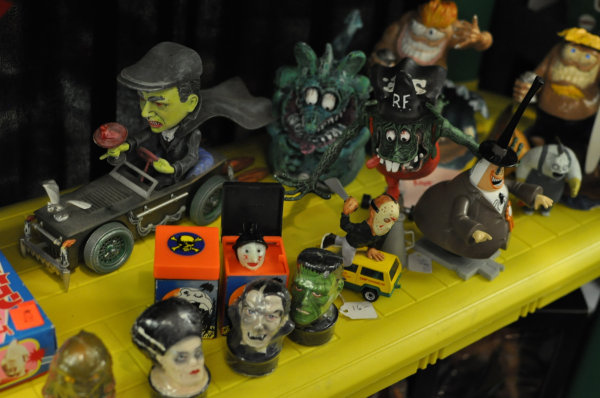 More monster toys.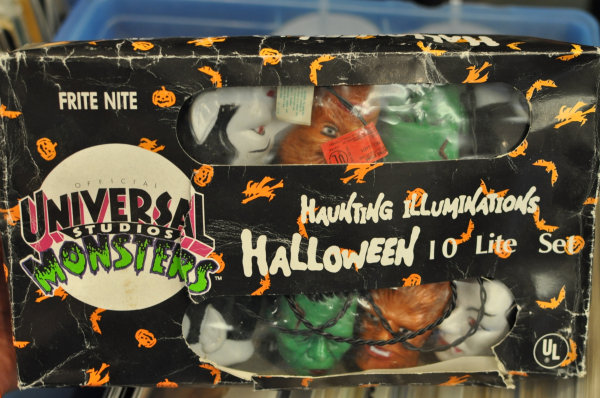 Universal Studios "Frite Nite" monster lights.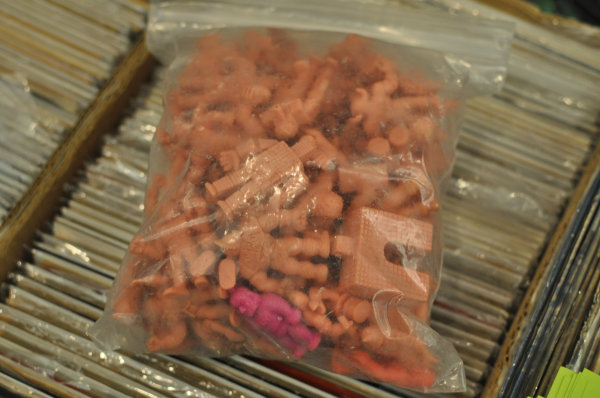 A bag full o' M.U.S.C.L.E. figures is a bag full o' fun.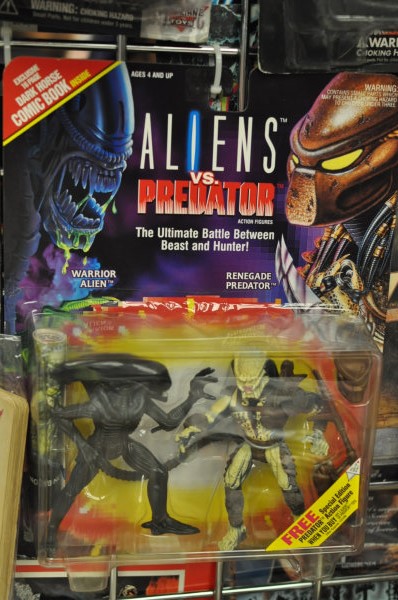 The movies may not be all that amazing, but I always liked the old Aliens vs. Predator toy line.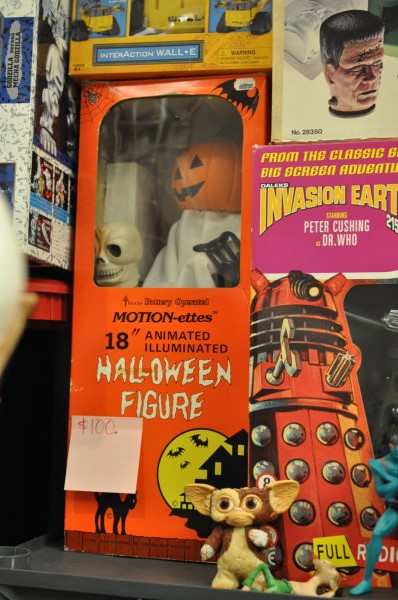 While I wasn't gonna lay down $100 for it, this Motion-ettes Halloween figure was pretty great.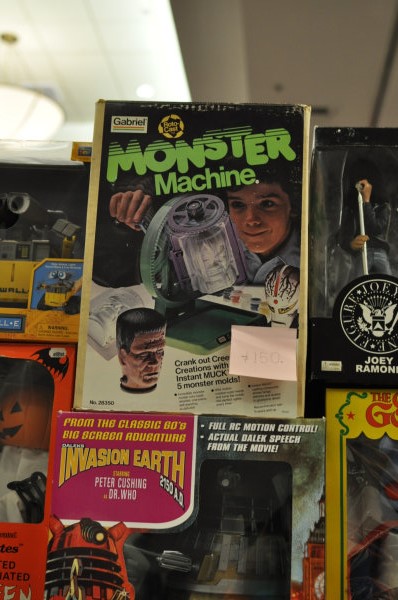 A vintage Monster Machine from Gabriel.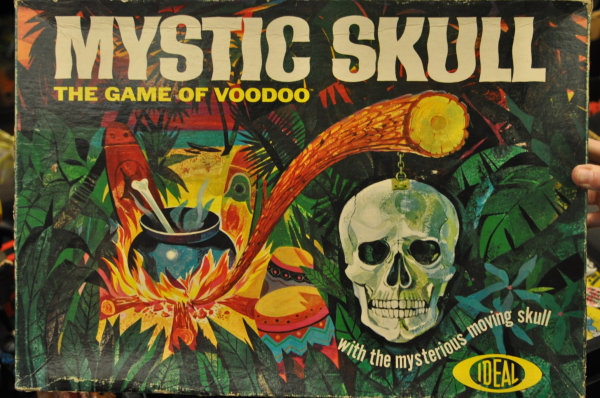 While I have their Haunted House game, this Mystic Skull board game from Ideal is another gem.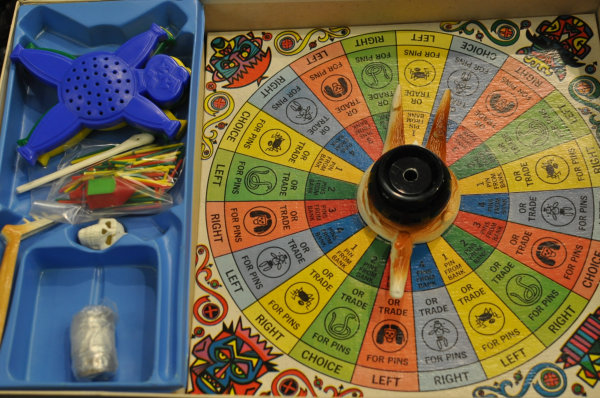 Love the board design, and it's also not easy to find with all the pieces intact like this either.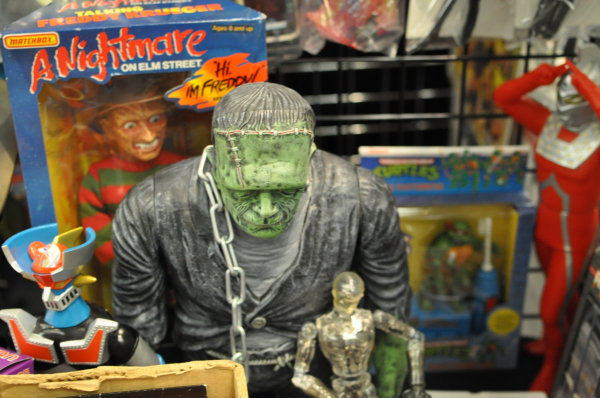 A Matchbox talking Freddy, a Gigantic Frankenstein, and a Ninja Turtles electric toothbrush.
Another perfect mix.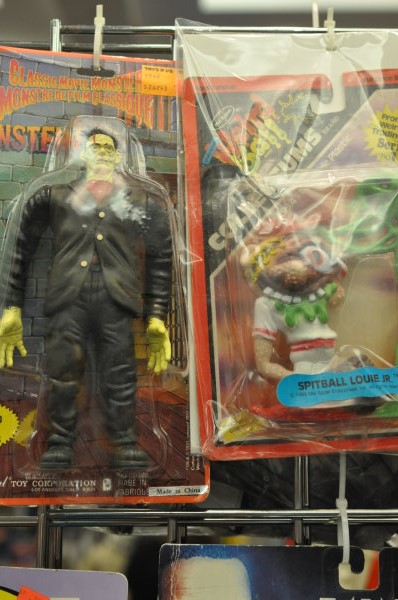 Didn't get a great shot of these, but still cool to see this old Frankenstein
from the Imperial Toy Corporation and a Weird Ball figure, Spitball Louie, Jr.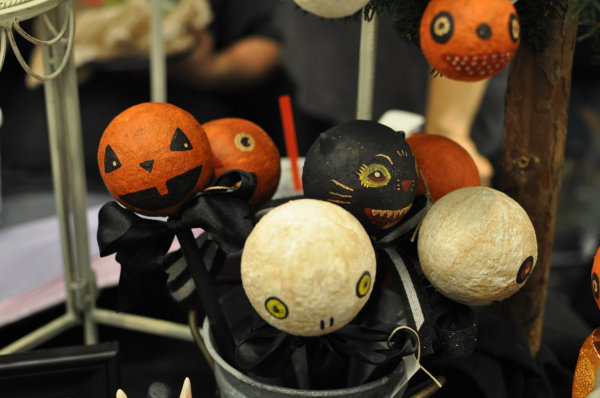 Custom vintage style Halloween decorations.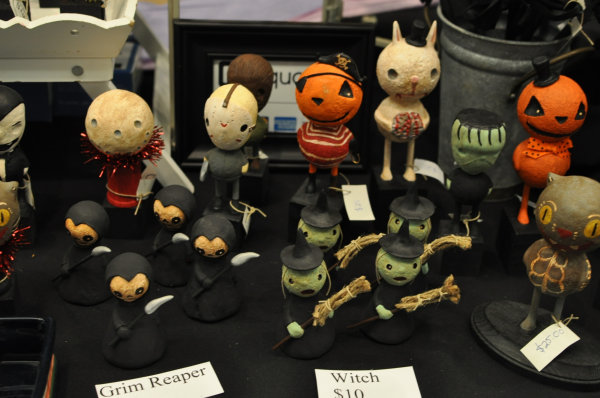 And some more adorable customs.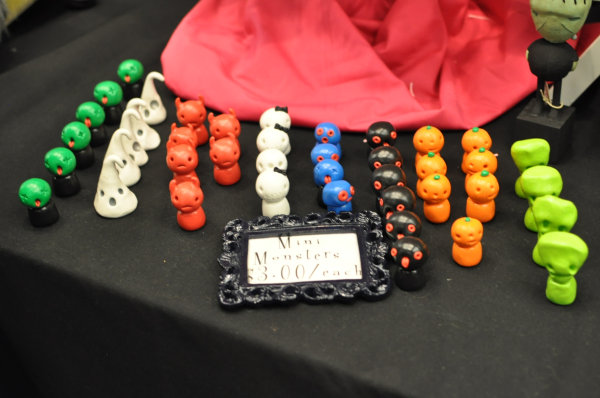 Mini monsters galore.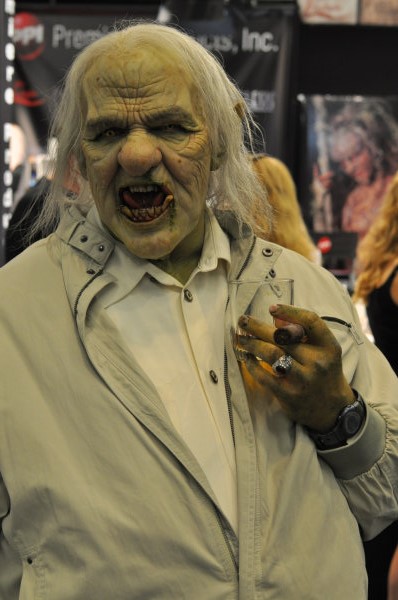 He's just angry because I informed him there's no smoking or drinking allowed inside the convention.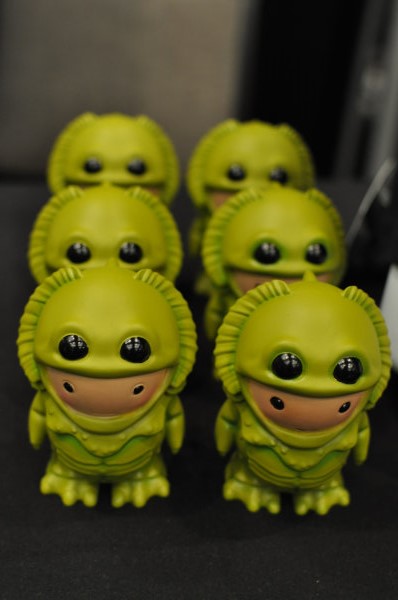 Looks like the Creature from the Black Lagoon is building a lil' army.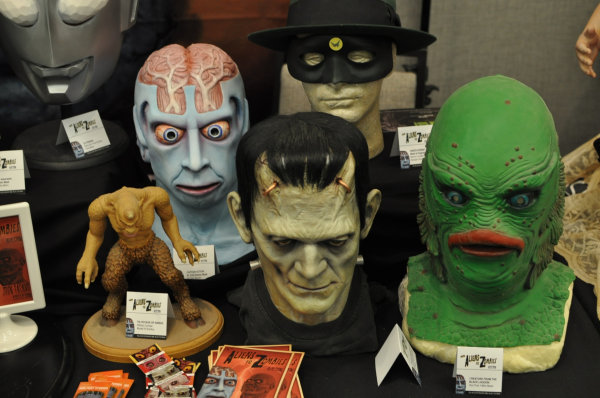 Great monster sculpts.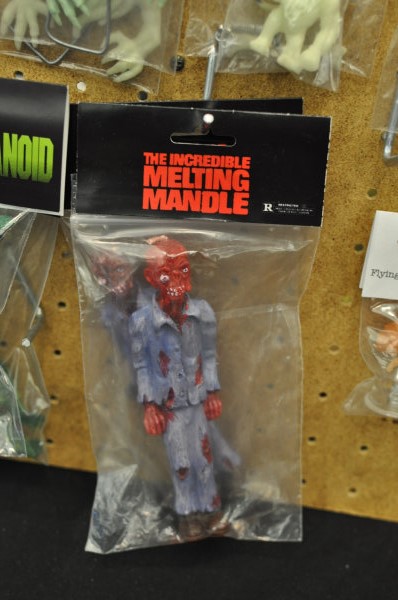 "The Incredible Melting Mandle." Such a great idea.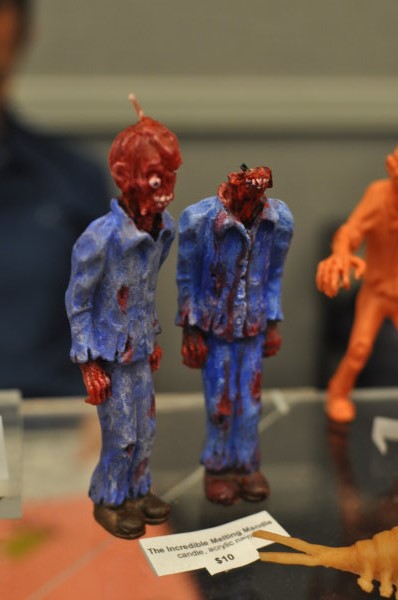 Having the Incredible Melting Man as a candle seems like such a no-brainer.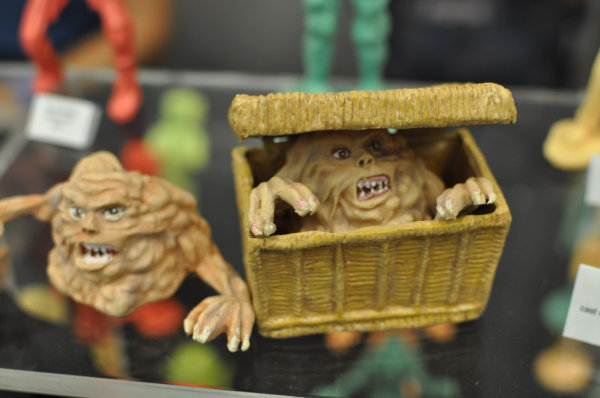 It's not every day you see an homage to Belial from Basketcase.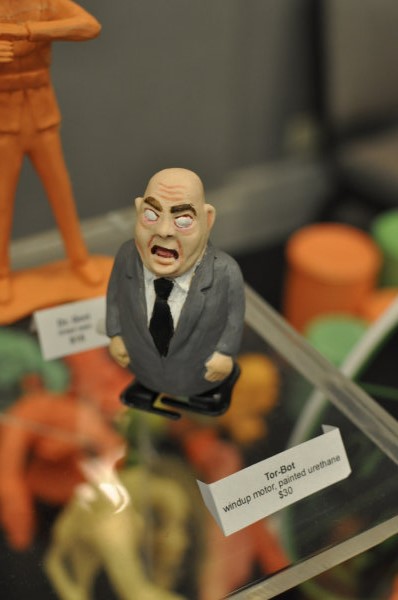 Tor Johnson as a wind-up robot named Tor-Bot? Excellent!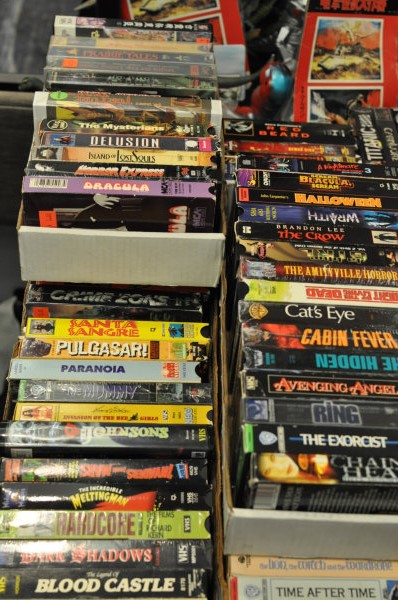 A nice selection of old horror VHS tapes.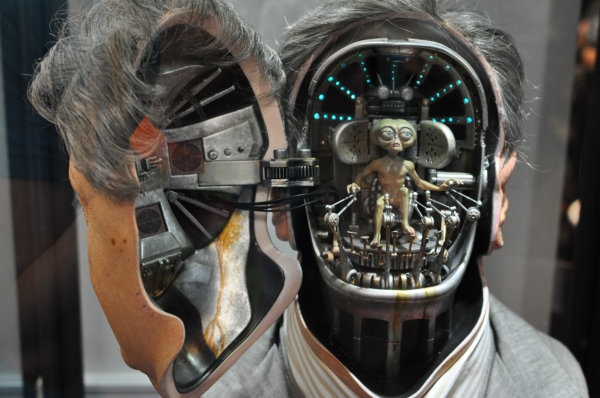 A super detailed Ambassador Rosenberg bust sculpture.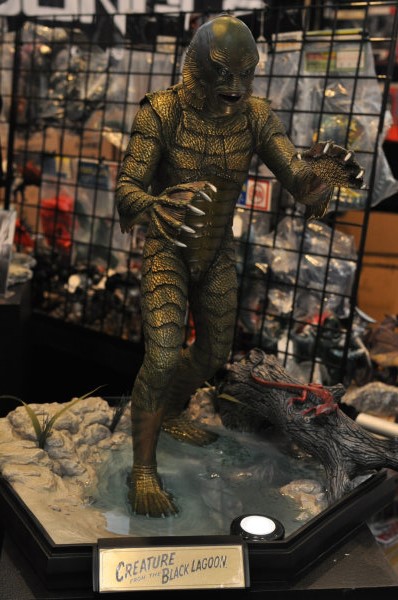 Gill-Man out for a nice stroll.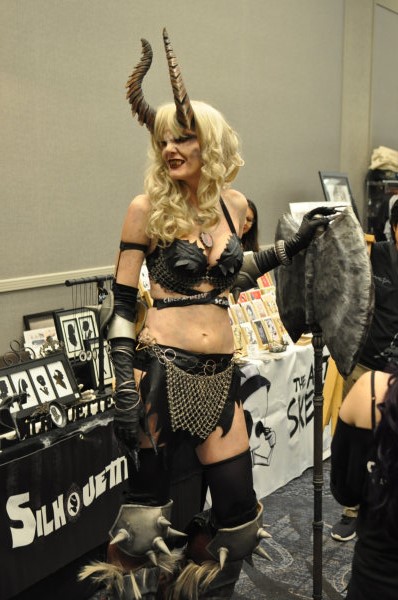 Looks like she'd fit in nicely on stage with GWAR.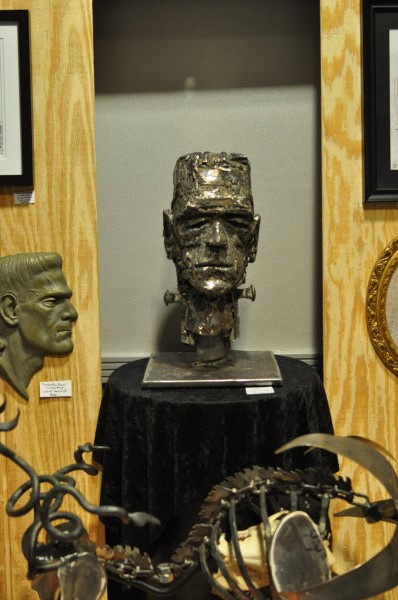 Iron Frankenstein.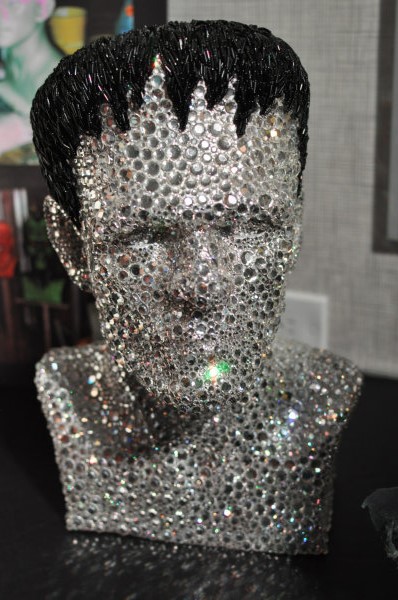 Despite being bedazzled to hell, Frankenstein's Monster still doesn't appear to be amused.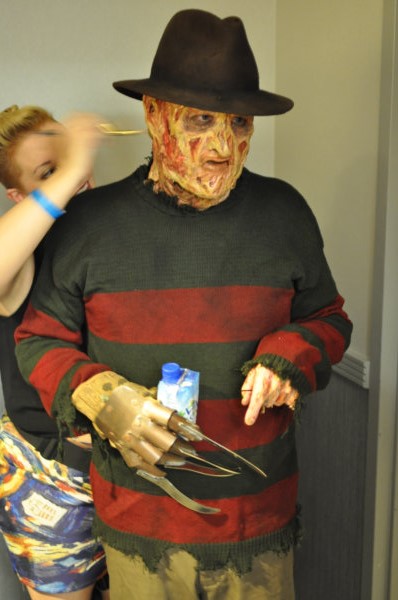 I just had to snap a photo of Freddy Krueger enjoying some coconut water.
And now for a very special Monsterpalooza
Bride of Frankenstein art installation!
Click here to continue onward to page 5!