by: -RoG-
...CONTINUED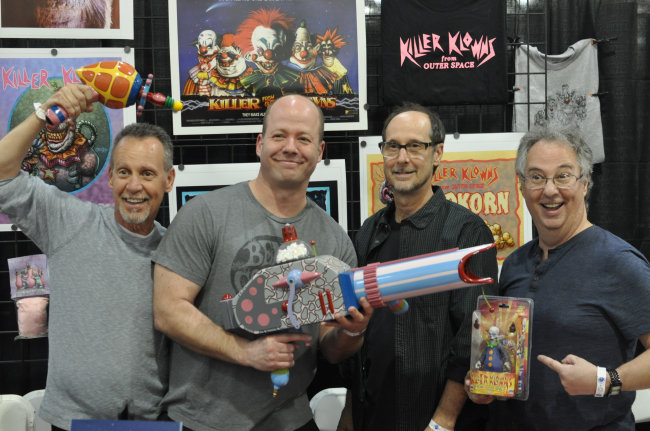 The Chiodo Brothers repping their Killer Klowns goodies. Still hope we get a sequel sometime!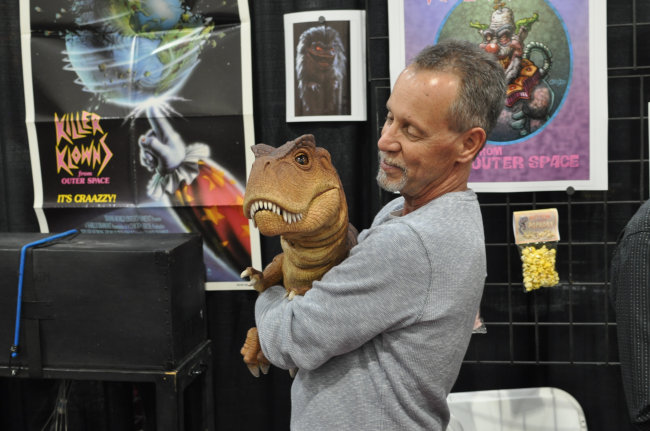 Aww, baby T-Rex is too cute.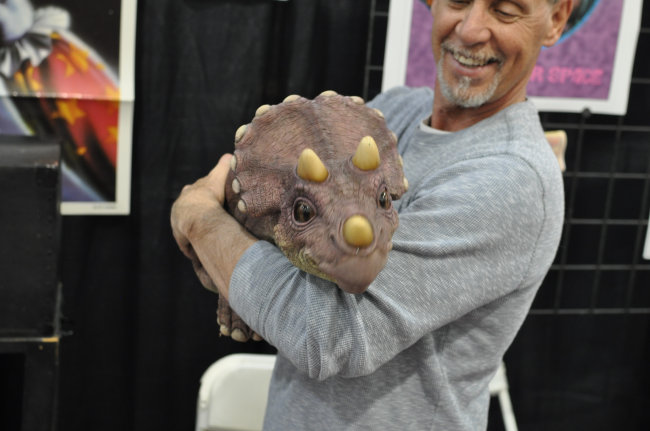 Stop it. You're killing me!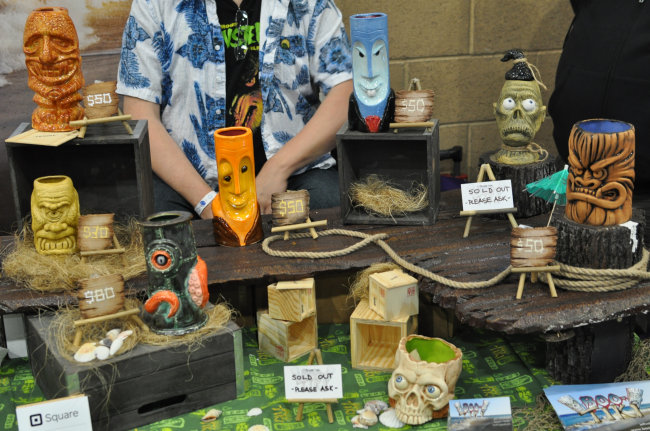 Glorious mugs by Boo Tiki!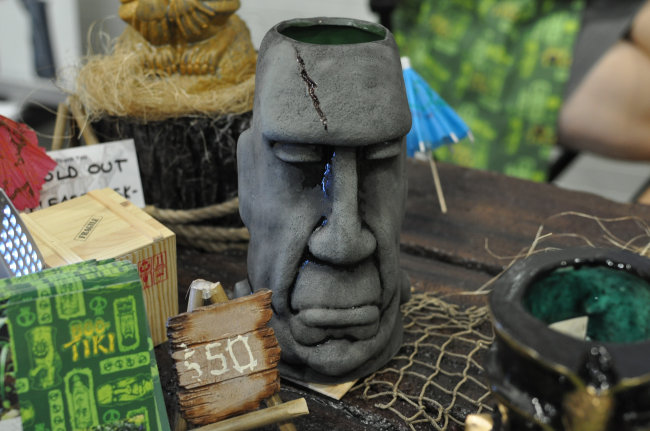 Frankentiki!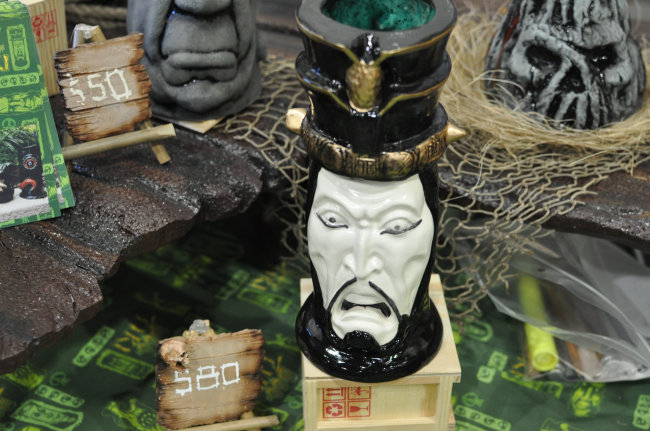 Who wouldn't want to drink from the head of David Lo Pan?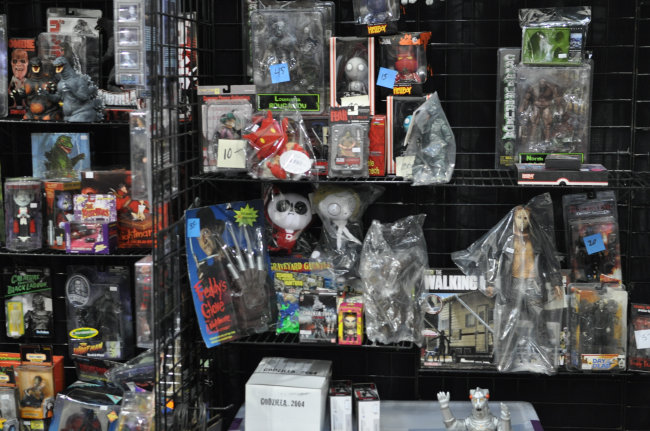 I'll always love the original Freddy's Glove costume piece. I was so excited to wear it on Halloween as a kid.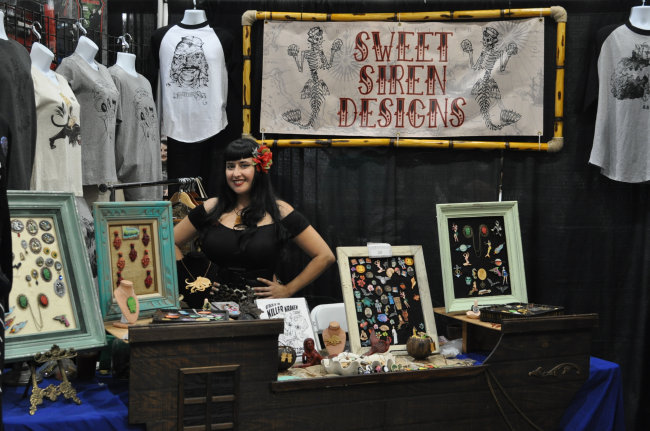 Sweet Siren Designs had a great booth that actually looked like a boat floating on water...

...and they had some killer shirts too.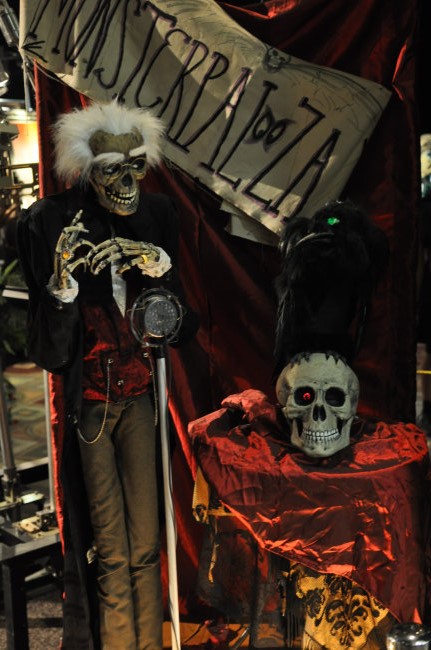 Edward Van Bone and The Raven.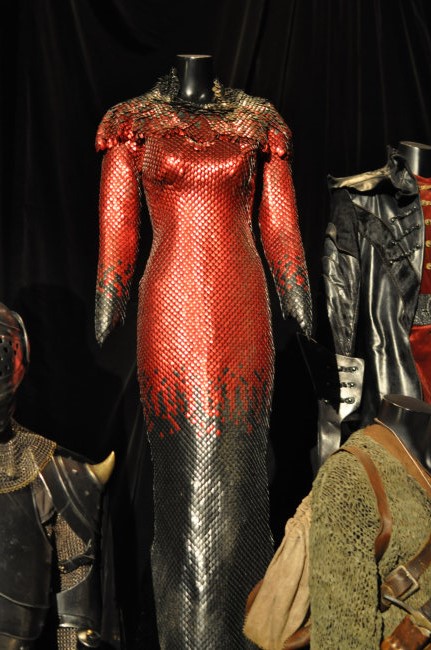 DAMN! That dress surely took some time to piece together.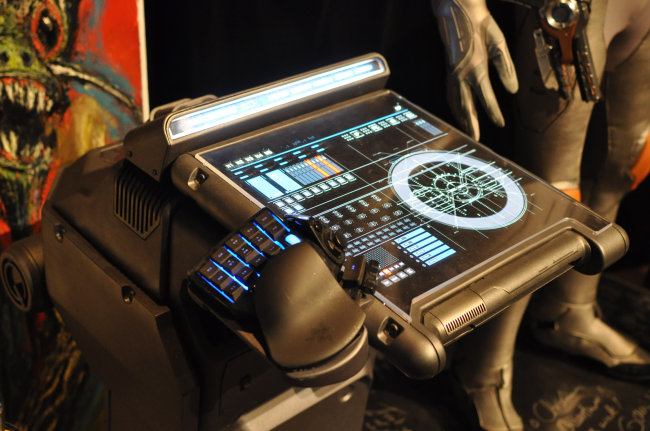 Funny how they worked the old Belkin n52te controller into this display.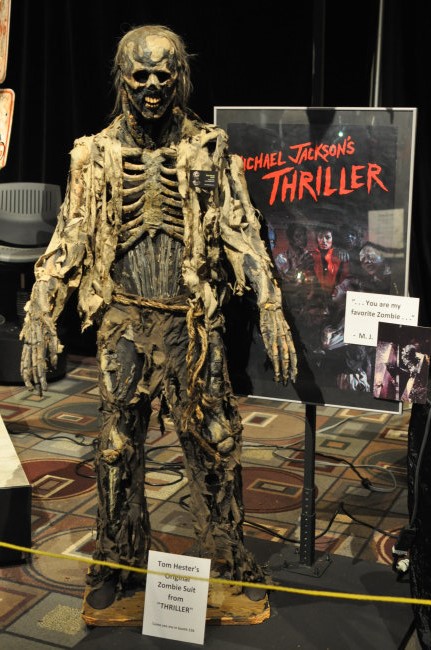 Here's Tom Hester's zombie suit from Michael Jackson's "Thriller". Seriously awesome.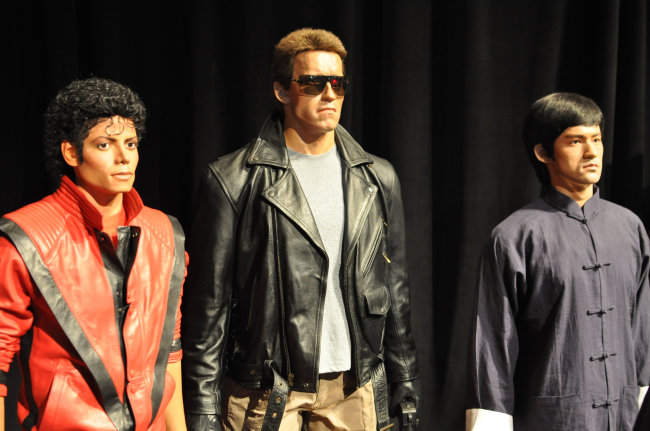 Michael Jackson, the T-800, and Bruce Lee together? Can't wait for this movie to come out.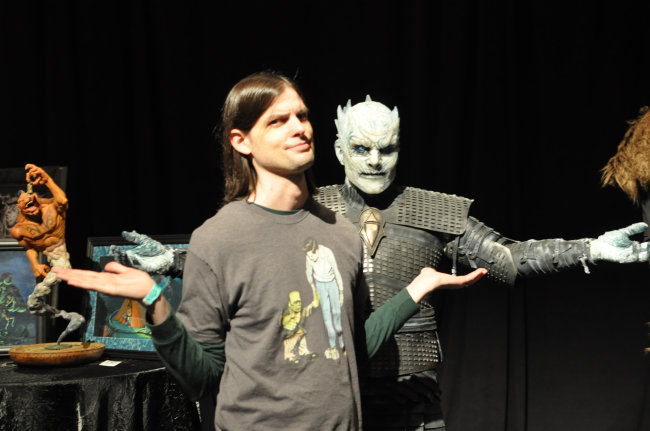 The Night King? Pfft, I'm already a zombie. You're no threat to me, bub.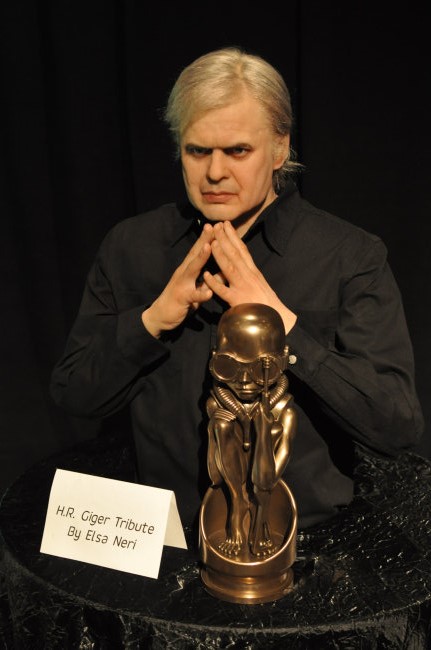 A nice tribute to the late, great H.R. Giger.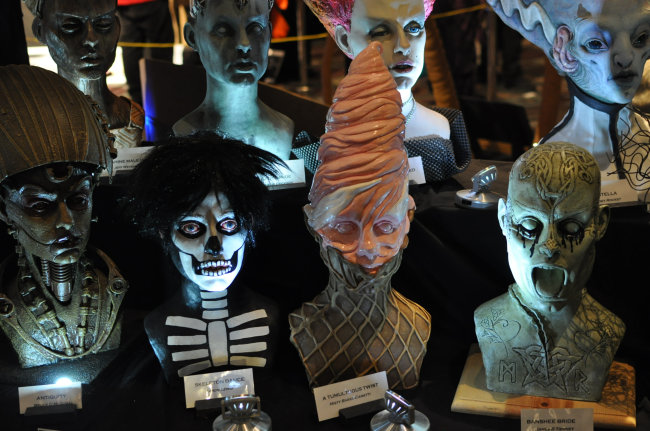 Love all these Bride of Frankenstein busts, but "A Tumultuous Twist" by Misty Baker-Cametti looked particularly delicious!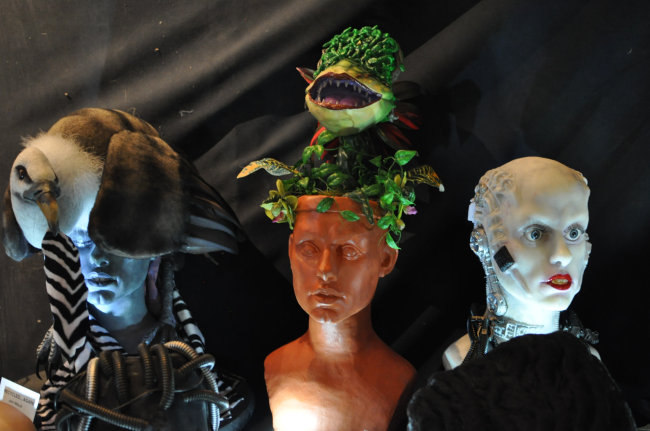 Feed me, Seymour!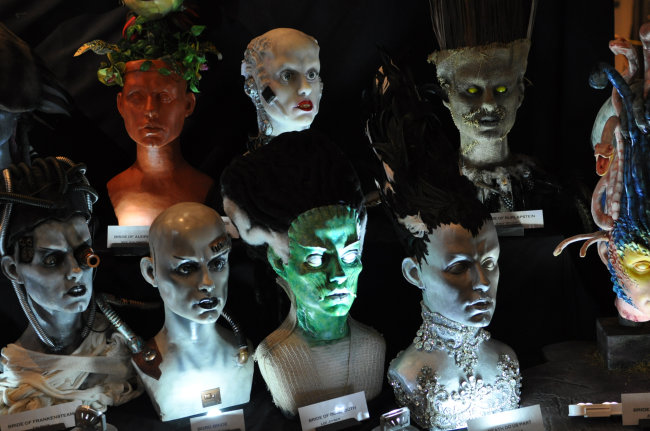 If you like all these Bride of Frankenstein busts, I covered some more of them at Son of Monsterpalooza back in 2014.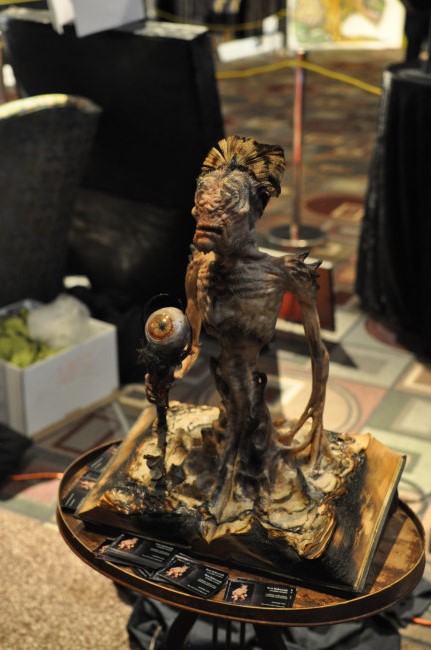 Who needs a set of eyes when your staff can do the looking for you?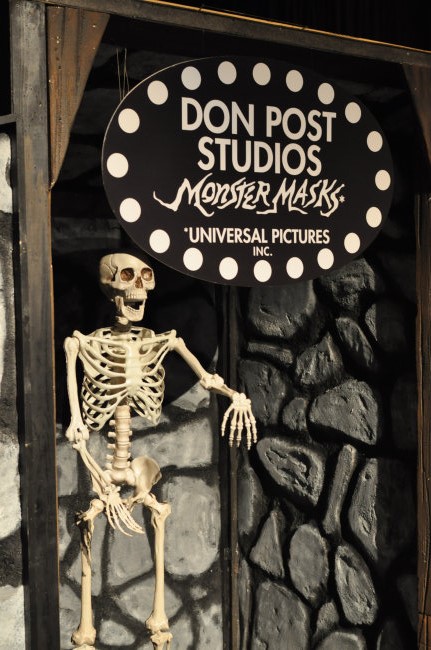 Don Post Monster Masks RULE.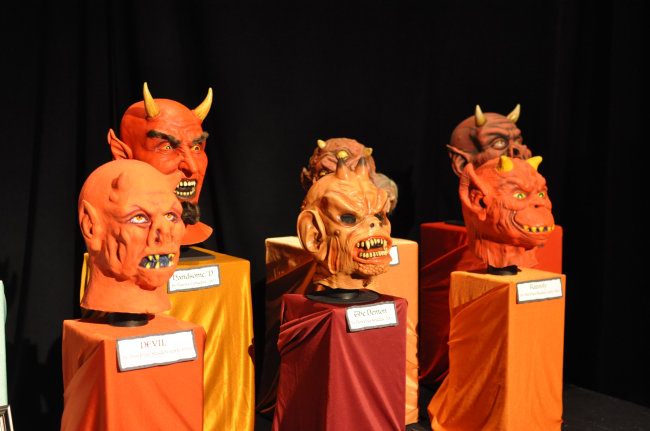 The devil is in the details.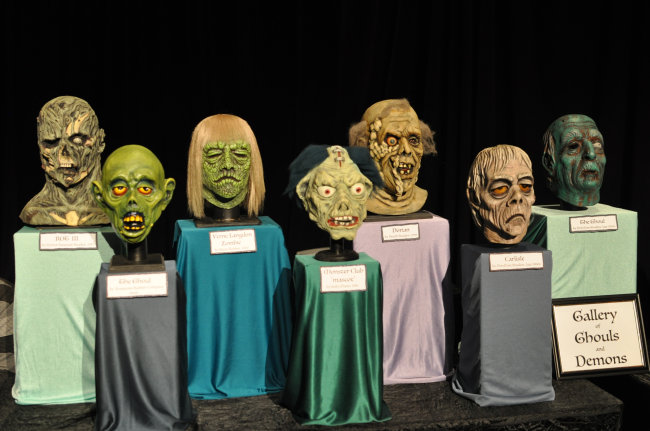 They sure don't make 'em like they used to.
I hope you've enjoyed this in-depth look at Monsterpalooza 2016, and maybe after seeing all those photos you feel like you attended the event without even leaving the comfort of your home. If you have a chance in the future, however, I highly recommend checking it out. In fact, Son of Monsterpalooza is taking place this September, so pay 'em a visit before they send their monsters to pay you a visit instead!
Have any questions or comments about this piece?
SHARE YOUR THOUGHTS IN THE READER COMMENTS SECTION BELOW!