by: -RoG-
...CONTINUED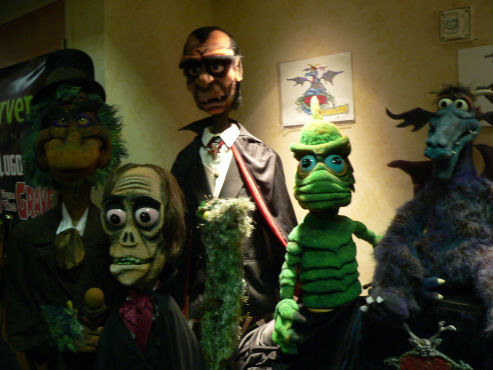 They may not be Muppets...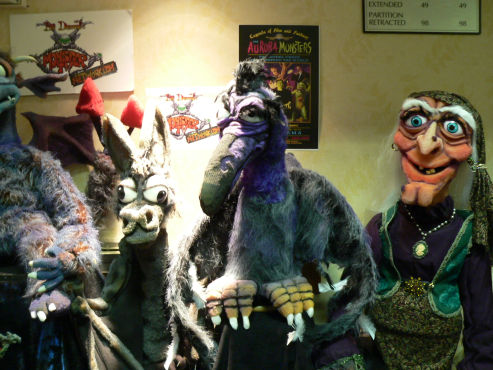 ...but I'm sure Jim Henson would approve nonetheless.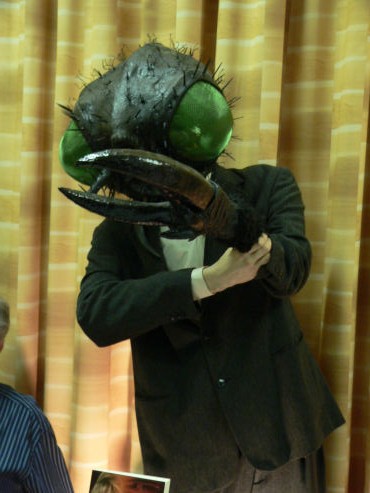 Fly Guy is a snappy dresser!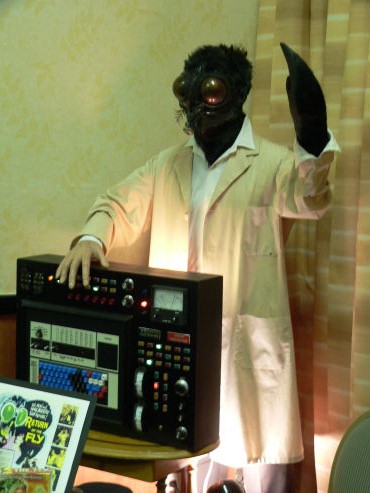 SCIENCE!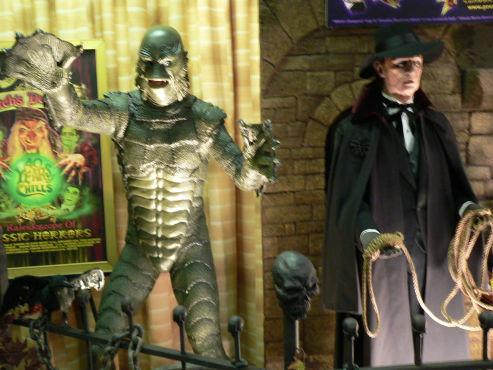 Some more life-sized monsters on display...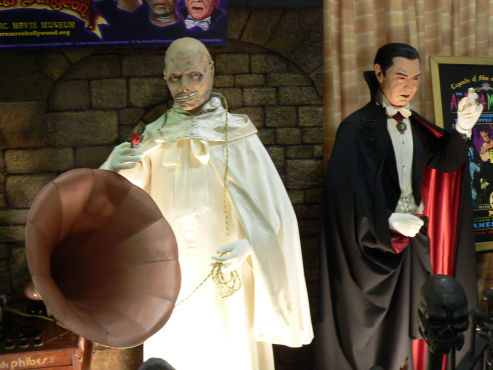 ...and more yet again.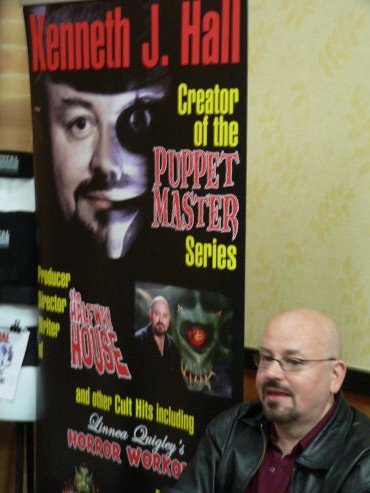 Kenneth J. Hall, creator of the Puppet Master series... and this promotional sign!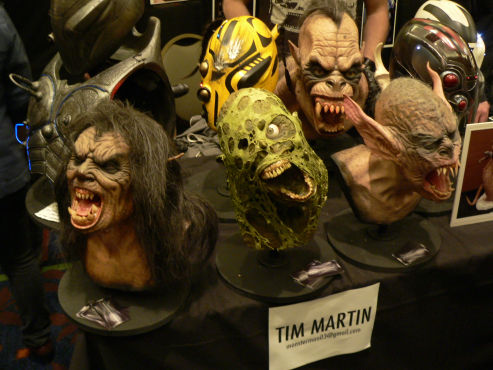 Tim Martin does some nifty masks. I'm particularly fond of the one that looks like a zombie emerging from a swamp.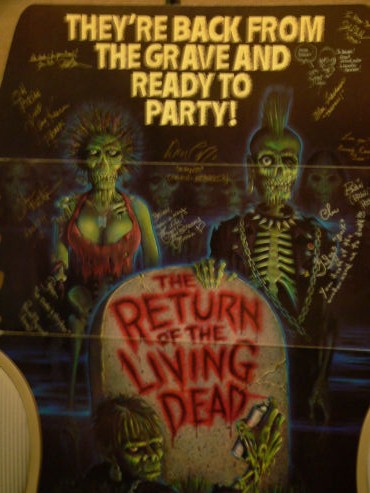 Return of the Living Dead poster autographed by the entire cast.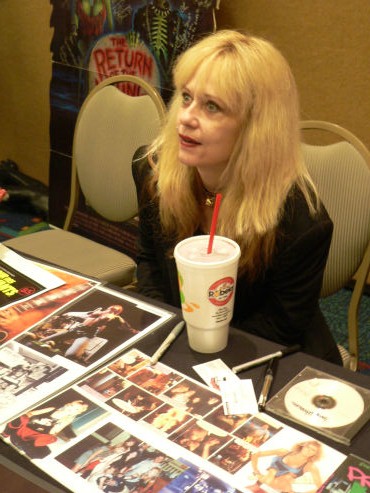 Scream Queen, Linnea Quigley live and in person and... enjoying some Robeks juice! It's true!
Celebrities really are like real people! They eat food and drink liquids just like we do! Not sure if they poop though...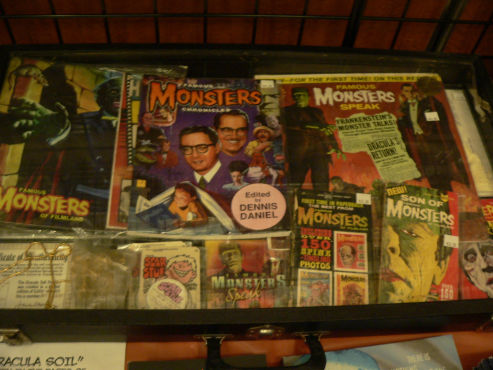 More Monster mags along with the classic Famous Monsters Speak album.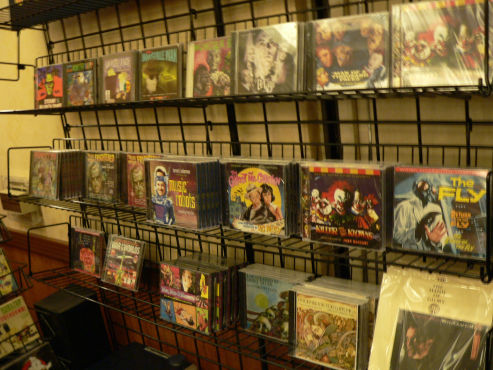 A variety of soundtracks from horror and sci-fi films including Killer Klowns from Outer Space.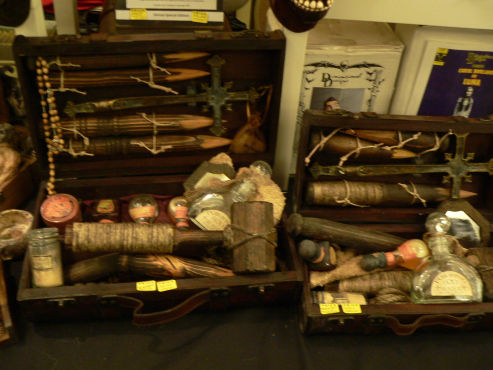 You never know when you'll need a good vampire killing kit.
Personally, I'd love to test this out on anybody involved with the "Twilight" films.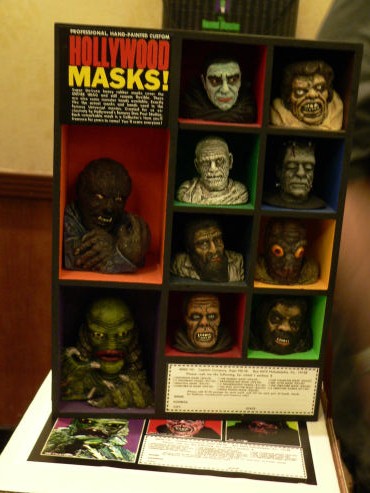 I really liked this miniature monster mask display, but I don't think it was for sale.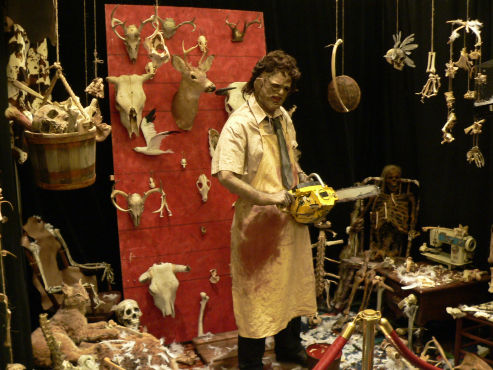 Definitely one of the best scenes at the whole event. Leatherface standing in a room filled with bones
and feathers scattered all over the place. Kudos to whoever took the time to put this together.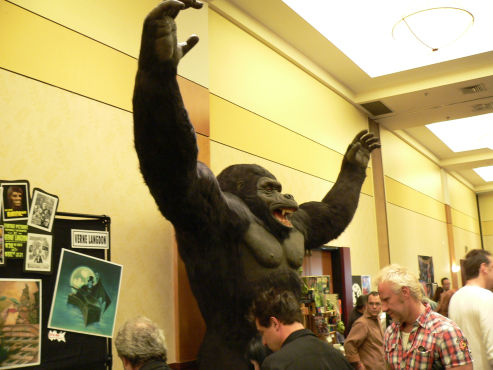 KOOOOOOOOOOOONG!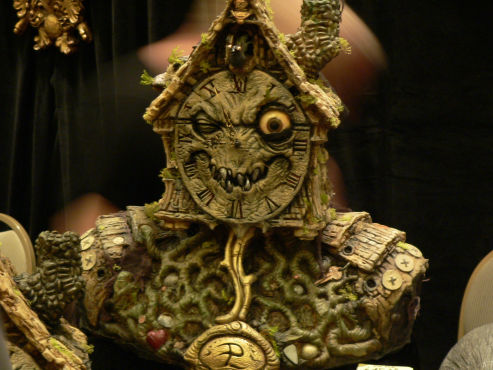 What time is it? Time to find yourself a new clock that isn't thinking about murdering you.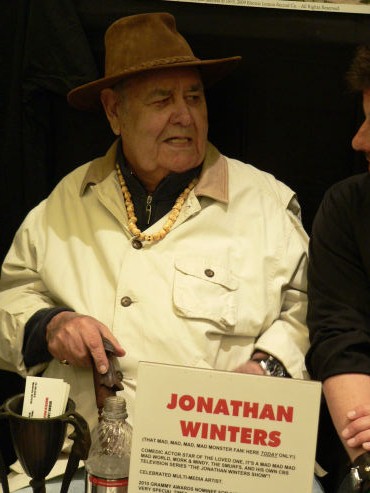 Jonathan Winters rocks... as does his hat.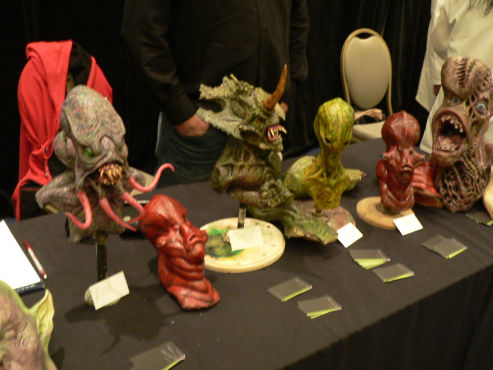 Some more impressive monster sculpture work. I can't even make a decent looking ashtray with Sculpy.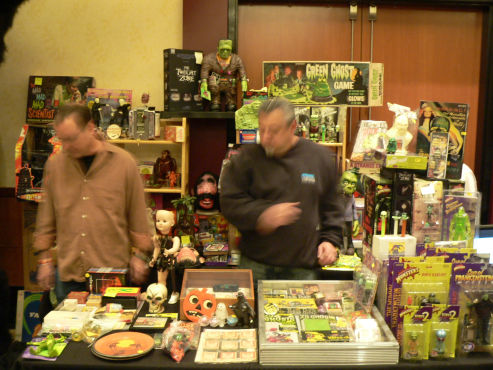 This is what I want a room in my home to look like... minus the two blurry old guys.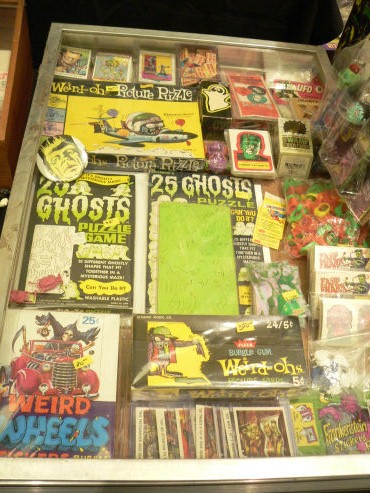 So much monstertastic goodness all in this one display case. Fun too look at, but they were overpriced.
I actually have some of those old trading card sets... will have to photograph them for a feature later on.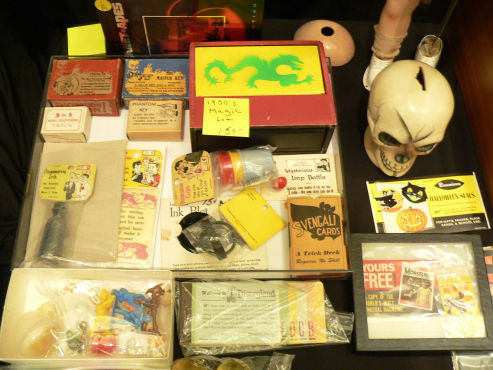 More awesome, vintage monster goodies and magic tricks including some Svengali trading cards!
There's much more Monsterpalooza madness to see!
Click here to continue onward to page 3!