by: -RoG-
...CONTINUED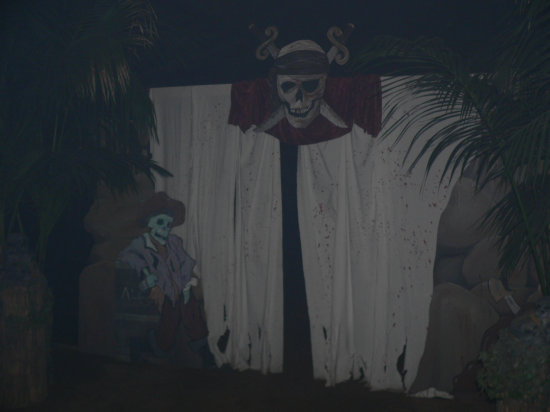 I was surprised that they had blood-spattered, torn sheets like the sails from a ship instead of
more black plastic tarps at the entrance for this maze.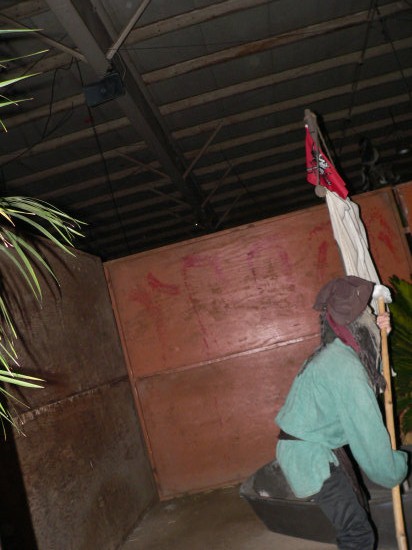 A zombie pirate, no doubt preparing for mutiny.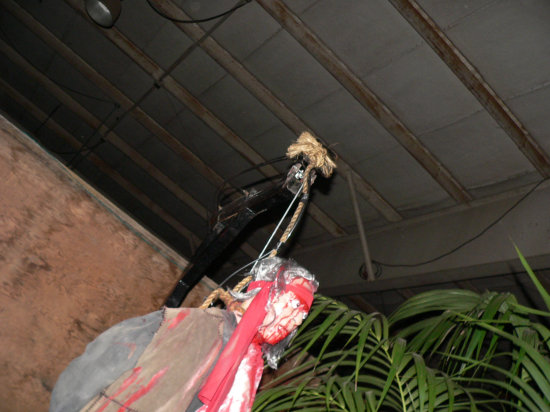 Just another dead pirate hangin' around.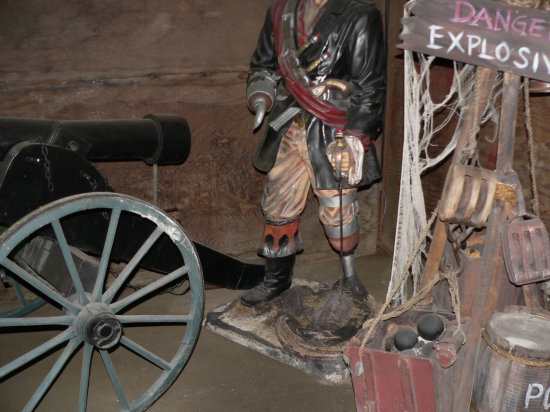 Might wanna have somebody without a hook hand operating the cannon.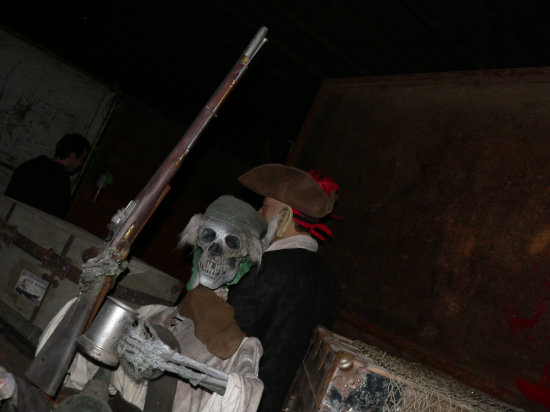 Since the mazes are quite wide instead of the usual tight corridors, the way they keep you ever-so-slightly on
your toes is by mixing real people with statues, so you're always trying to spot who's real and who's not.
Honestly, it's really not hard to tell the different unless a nearby fog machine is on full blast.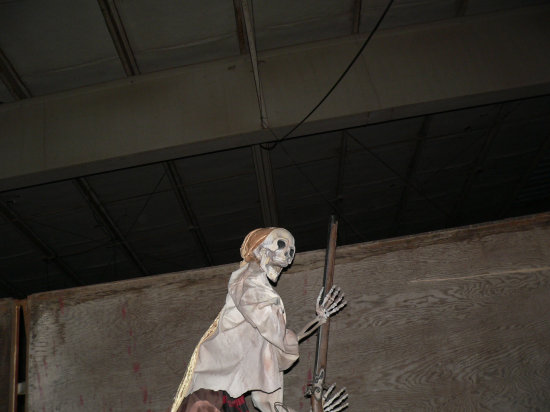 A skeleton armed with a musket is a dangerous thing.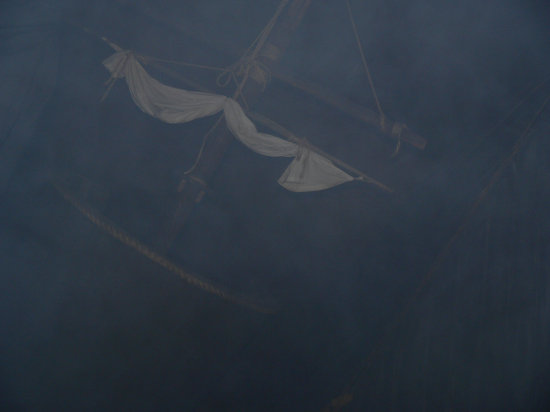 Is it time to hoist the sails yet?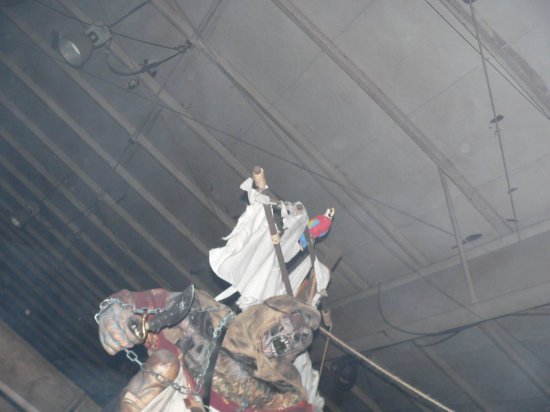 Hmm, guess not.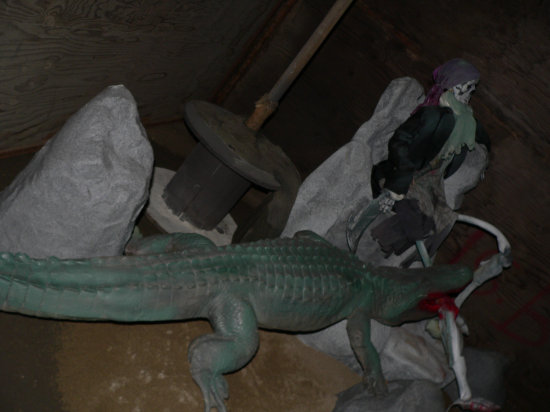 Skeleton legs make for great gatorbait!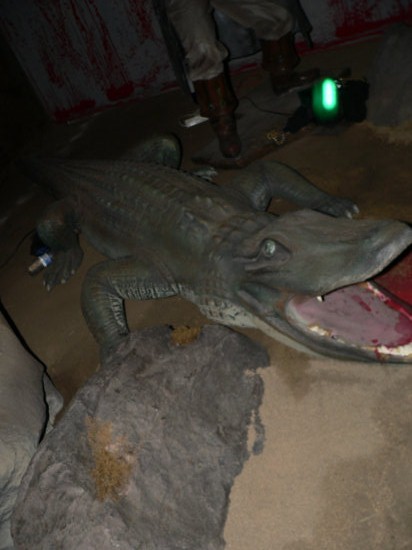 That inconspicuously placed green kryptonite light is the only known weakness of these gators.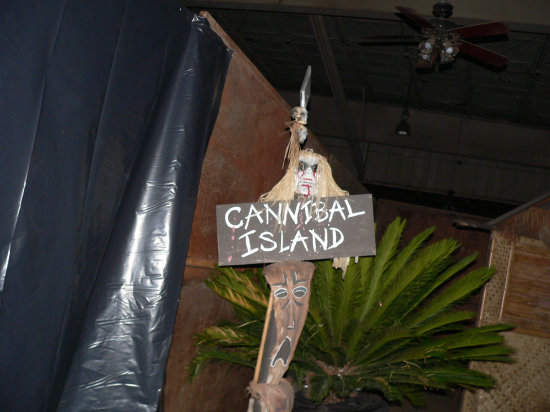 Cannibal island! Home to man-eating tribes and fans of black plastic sheet decor!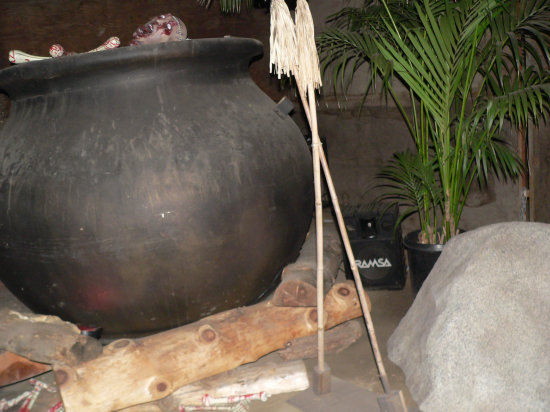 The picture doesn't do it justice, but this was quite a huge cauldron prop. Awesome.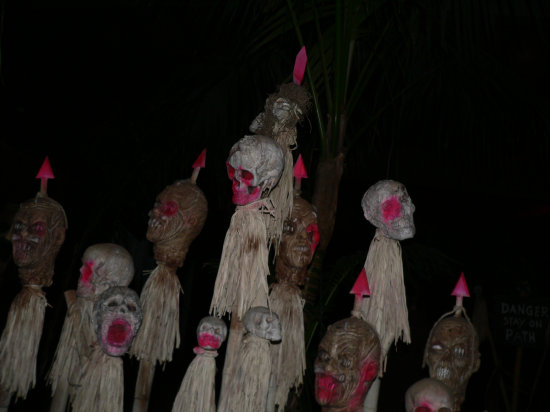 One of my favorite parts in the maze was all the severed and sometimes shrunken heads on stakes.
They looked fantastic in the blacklight.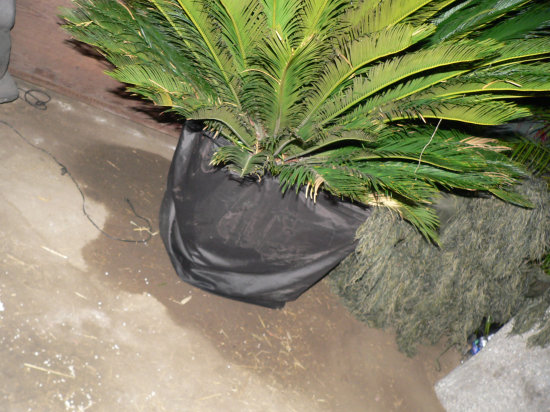 A mossy swamp mutant hides behind a house plant. HORROR!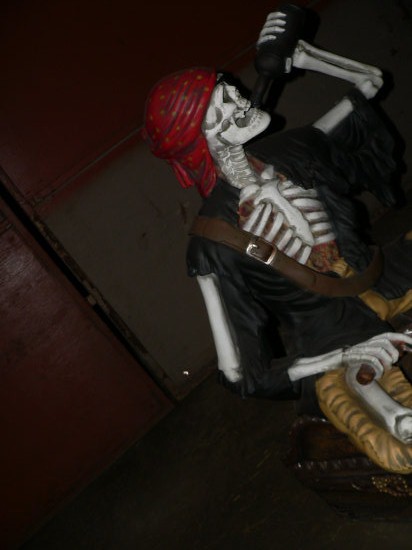 A drunk pirate? No way!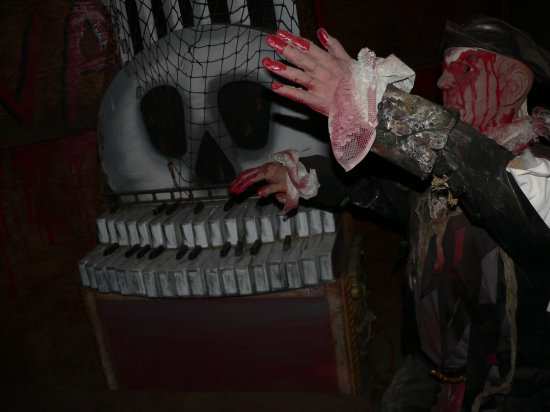 Time to trade in the old Korg synth, cuz I seriously want a bone organ now.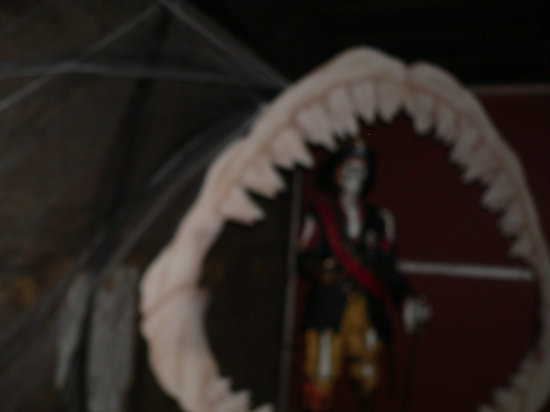 It came out blurry, but apparently these pirates had an encounter with a megalodon.

Onward to Cleopatra's tomb of Egyptian horrors!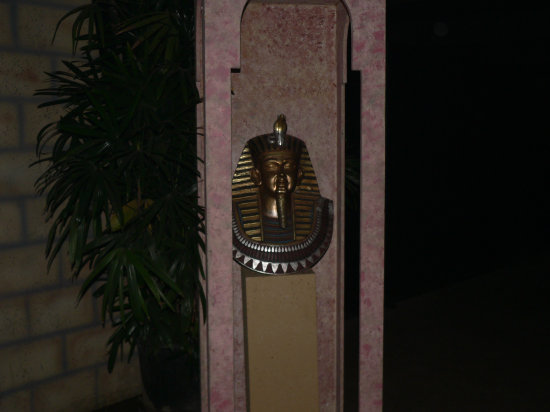 Where's Indiana Jones? I found a treasure he might be interested in.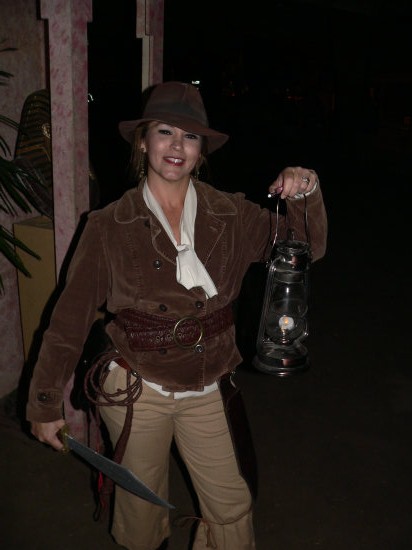 Turns out Indiana Jones is a she, and she would be our tour guide through the tomb. Hope there aren't any snakes...
There's still more Scareview Farms horror to see!
Click here to continue onward to page 3!